We all know that literature would not be the same if it weren't for female authors who fearlessly defied all norms to bring forth a voice worth reckoning. A good book
is one that provokes your soul and changes your perception. But despite being so amazing in their Fields, female authors all over are under represented in male dominated industry. From breaking rules to changing ideologies, there is nothing these women have not questioned or analyzed to influence social structure all over.
From best selling novels, to complete tear jerkers that even took cinema by storm, these women know how to keep audiences enthralled, and their writing are just a mere example of their exemplary persona. It is they, who inspire each of us t be a better version of ourselves every day. Not just a reading guide, but also an example for little girls all over.And of course we do not need an excuse to celebrate their brilliance, but quite often it is great to reflect on their work and learn from it. Here are the 17 most revolutionary authors that everyone must know about :
1. Toni Morrison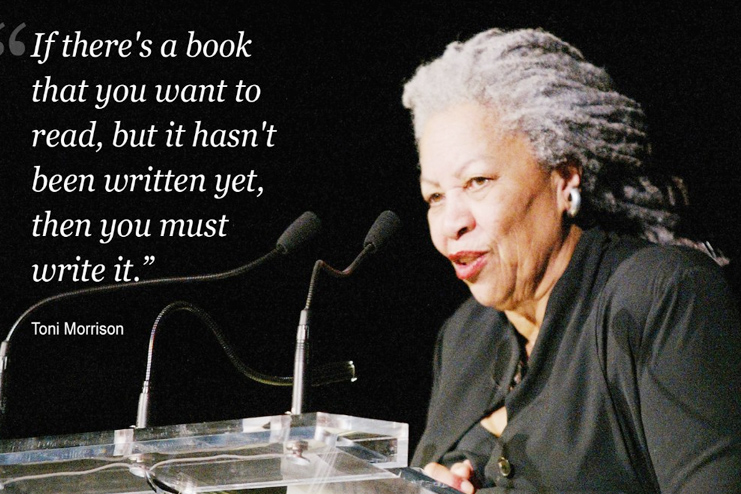 The writer of the books-Sula, Beloved, Pilate, Milkman- Toni Morrison deserves the plaudits she is given because she has broken impenetrable barriers through her writing as both an author and an academic.she has voiced the reality of the disparities that exist in the American society with a fierce vision and laudable poetic abilities. In 1993 she was the first black woman to receive the Nobel Prize For Literature. She is every bit fearless, and honest and the same is reflected in her writing which are devastating, painful and extremely moving. An all time favorite, this is one author that is right up there in the ranks.
2. Virginia Woolf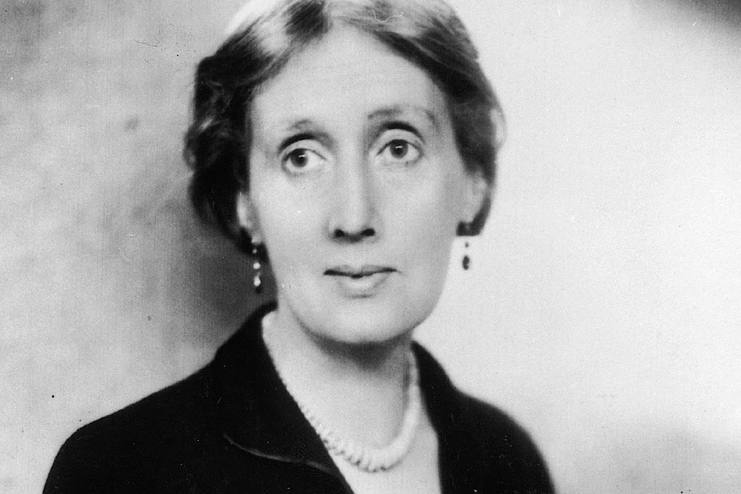 Virginia Woolf should be every growing girl's feminist role model. In a time when patriarchy was all that was know, Woolf voiced and channelized her voice that spoke against the existing norm and did so unabashedly. Even though her works were not recognized for over 50 years, her writing have gained immense popularity because of their brilliance and objectivity. Her work have heavy influences of psychology and she completely understood the concept of defining self and understanding the power of an individual. Not just that, she was progressive enough to understand the concept of gender fluidity and did not hesitate before pointing out the double standards that prevailed in the society.
3. Zadie Smith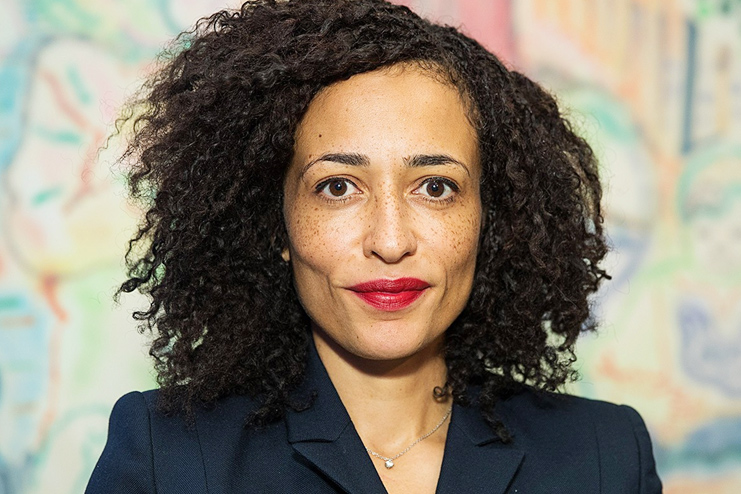 If there is one author that stands for portraying realism in fiction in way that leaves her readers unanimously speechless- it is Zadie Smith. One of the most revere female authors of today, Smith is on this list because nobody traces origin stories with the tact and wit as she does. She has won the Orange prize and women prize for fiction for her books and they reflect the lack of pretence and the brilliant way she chronicles lives. She is blunt, fierce even, without being in your face. Her debut novel White Teeth was a major success and it sprung her into the literary scene and authors and academics both ended up taking notice. Years later, she still shines bright with her unique style of writing and inspires thousands of females to live their voice ach day.
4. Gloria Steinem
I cannot think of one name that is as powerful, as revolutionary, as iconic as Gloria Steinem. She changed the lives of American Women, yes she did. She started her writing career with an exposé of the Playboy club and experienced sexism first hand that led her to become an activist. Back in the seventies when women with careers were still thing of surprise, she dismissed the norms and defied gender roles. The brilliant writer who envisioned bigger, greater opportunities for women fought against the wage gap but with stylish clothes and manicure nails that rendered her as less threatening. She brought in a wave of feminism , where her voice just could not be dismissed. She walked the talk, honestly she did. She taught women to use their anger, and stand up for themselves. She taught us what it should feel to be a women, and it is through her writing that women all over have understood and acknowledged their own power.
5. Joan Didion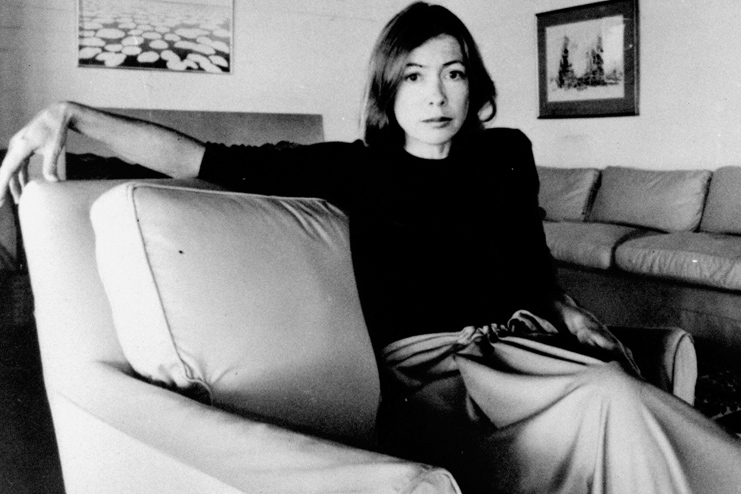 Joan Didion is a literary pop star, the one true icon who said it like it was. Not only did she provide intrigue but she also gave generations the true commentary of the state of American culture and the increasing apathy of the institutions. What her writing truly convey is her indomitable spirit that urges people, especially women to live the life of their choice, to respect the sense of self and to understand the importance of committing to an endeavour with all your might. Her writing are critical, hilarious, profound and completely engaging and in the year of 2013, she was awarded the National Medal of Arts and Humanities by the former President Barack Obama.
6. Chimamanda Ngozi Adichie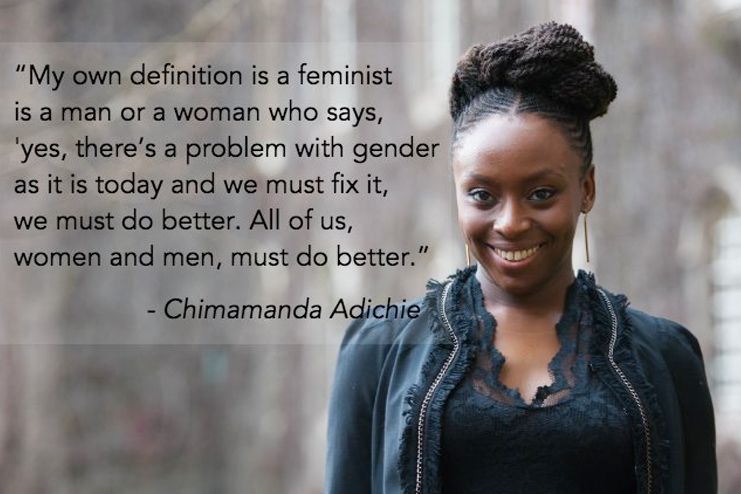 The Nigerian author is one of the most celebrated literary figures and she deserves it. She has won the Women Prize for fiction and is immensely popular in almost every sphere because of her brilliance and an attitude that fears no one. She is not afraid of asking questions and propagates the feminist agenda with a grace that is shocking yet logical all at once. She has voiced through her writing to open debates about the pre existing conversations around masculinity and urges women to Chanel their anger towards a positive change. Chimamanda also addresses issues of individuality and openly speaks about redefining gender roles so that people all over have the freedom to be who they are.
7. Jane Austen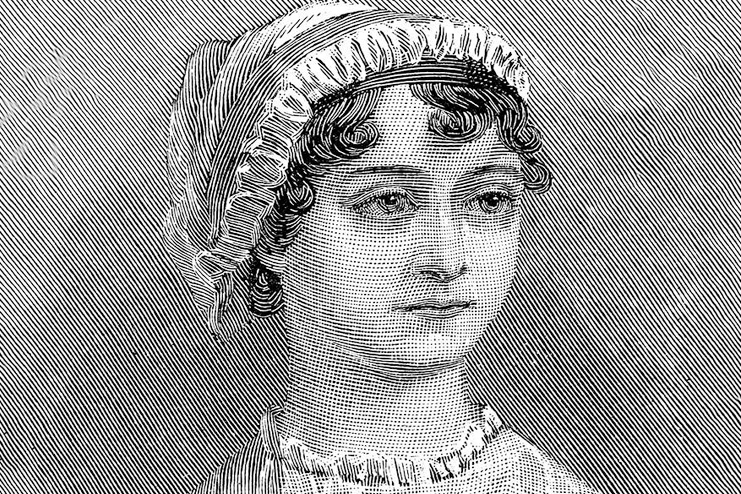 Not only is she the most widely read author, the literary acumen of Jane Austen has been a thing of admiration for more than 200 years. Her works have been adapted to various forms and women of all ages still look up to her example. Her wit and her endearing way of writing was not just popular but in a time so patriarchal- it put feminist debates directly under the spotlight .She discussed the dependency of women on their husbands for a place In society and the double standards that existed even then. Through fiction she highlighted what was wrong in a matter so obvious, that academics till this day site her work as important ares in research.
8. Octavia Butler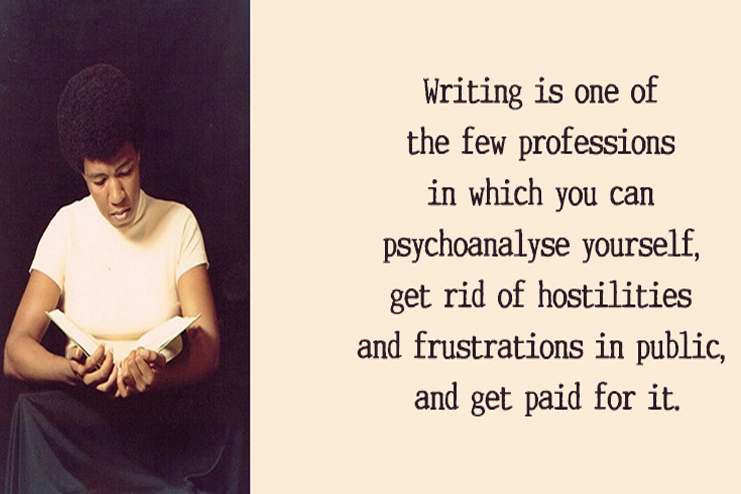 Octavia Butler was one of the most brilliant writers ever and her exemplary record of work exhibits the same. The way she wrote about diverse protagonists and her rendition of different worlds through sci-fi genre made her a true visionary . Something like that had never been written about before. She wanted to relate with her fans.She considered it before hand-that the audiences she was serving were black readers, feminists and science fiction fans- this was because she knew the layers of hypocrisy that existed in the society and that she would not conform to majority.she defied the previous existing norms to establish her might as writers and her fearlessness and honesty is still one of her admirable qualities. She also won numerous multiple Nebula and Hugo awards, and in 1995 was also the first sci-fi writer to earn a MacArthur Fellowship.
9. Alice Walker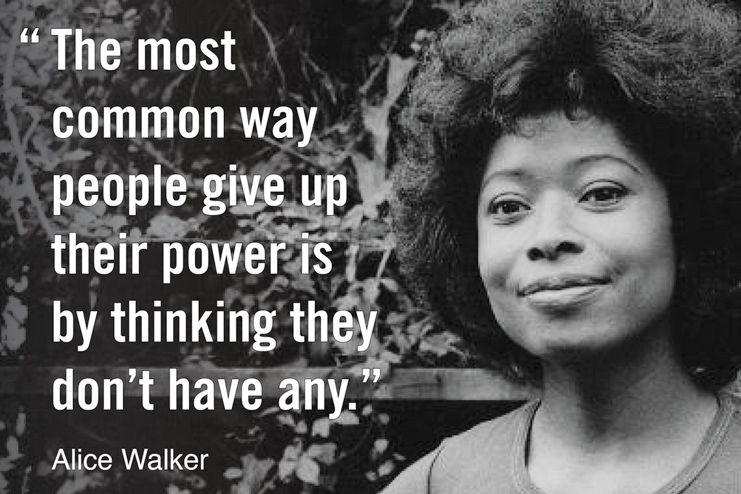 A prominent black movement feminist, the works of Alice Walker are known all over the world and her sheer perseverance to convey the depth of human conditions of black women and their struggles across the years have touched more than a million hearts. She continues to be a force to reckon with , her activism and commentary along with Combined efforts are still much appreciated and required.
Her book " The Colour Purple"was also adapted to a motion picture and was nominated by the Academy. Her writing have also made her extremely popular in the literary circuit and she has also won the Pulitzer Prize for fiction.
10. Doris Lessing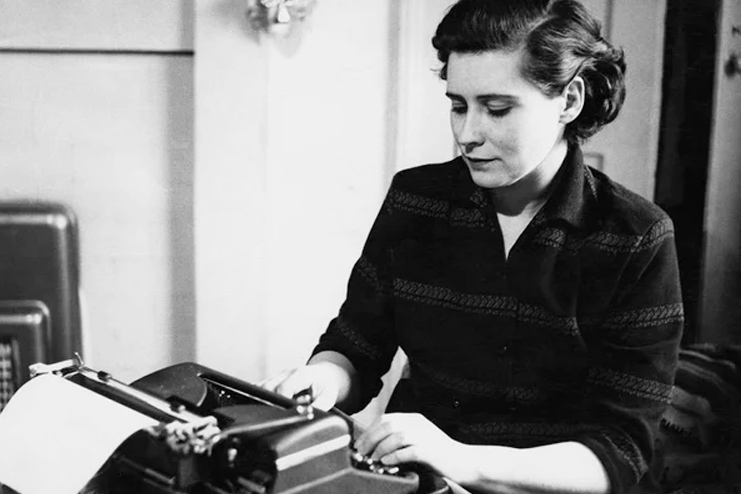 The Nobel Prize winner in literature was a writer who changed the way women were perceived and the way they perceive themselves. Her way of writing put the different feel as readers found themselves scrutinizing the social structure with the help of Lessing's visionary prowess overwriting and fire. She invoked awe and reverence because of her exemplary skills and it made one sit up and take notice. She did not care about the status quo and was only interested in understanding the complexities of human nature and the way we exist in society. In the early 1980s, Doris traveled through Afghanistan to understand the sufferings and conflicts that the country was dying under. She was a person who did not believe in categories so she never tolerated them. Her unabashed nature and sheer brilliance is still a major source of inspiration for many, which is why she is on this list.
11. Margaret Atwood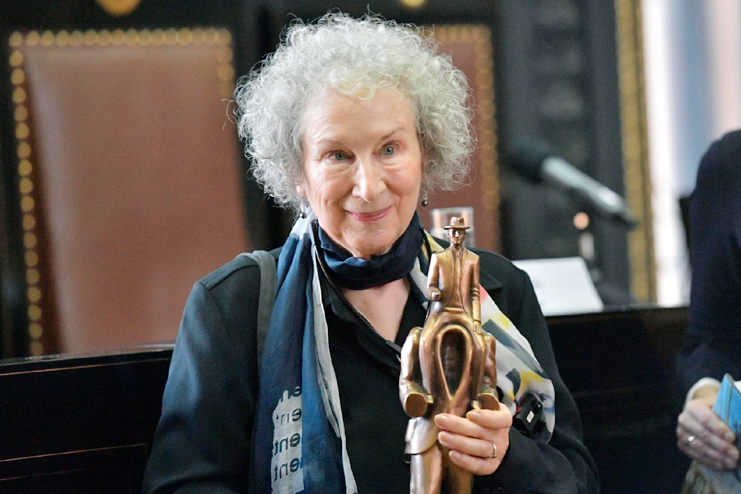 They say it transforms you, reading Atwood's writings. That she is every bit optimistic as she is realistic and that she knows the deepest feelings inside a women heart and she voices sufferings the way she does. In The Handmaid's Tale, Atwood is almost predicting what might happen in the society and how women might lose control over their bodies, if things continue to be the way they are. It is not possible to be a misogynist once you read her work, and the way she understands the psyche or crosses genres to tell tales worth hearing is truly unprecedented. She makes points about feminism and it intricacies that truly open the doors for a more comprehensive and organized debate and truly something that women today can aspire to learn from.
12. Angela Carter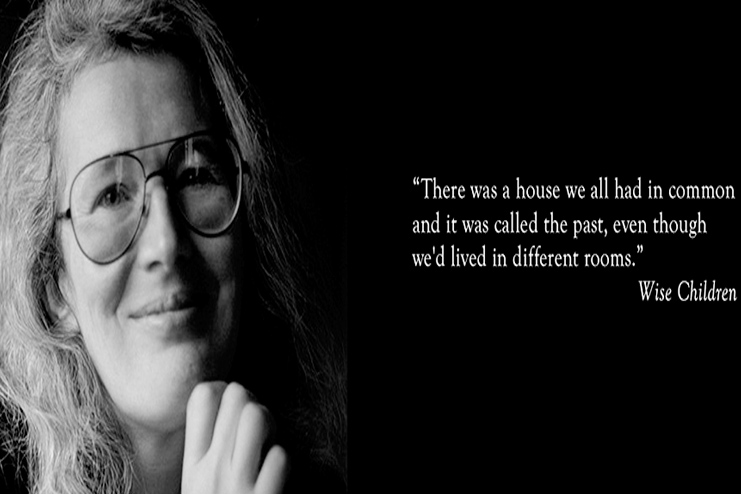 Her unconventional take on age old fairy-tales, or a premise with a Dystopian set up that tells radical tales of women transforming men is enough to lure generations of readers and it is because of her audacity and openness as a writer that hundreds of other authors were inspired by the way she wrote. She had a vision like no other writer, and her grit and rawness made her writings unforgettable. Her approach has been emulated but quite a few beginners and her feminist-lite reinvention of other genres gave fiction a whole new world. She is still a prominent name in gender and cultural studies as her writings are a part of the syllabus.
13. Alice Munroe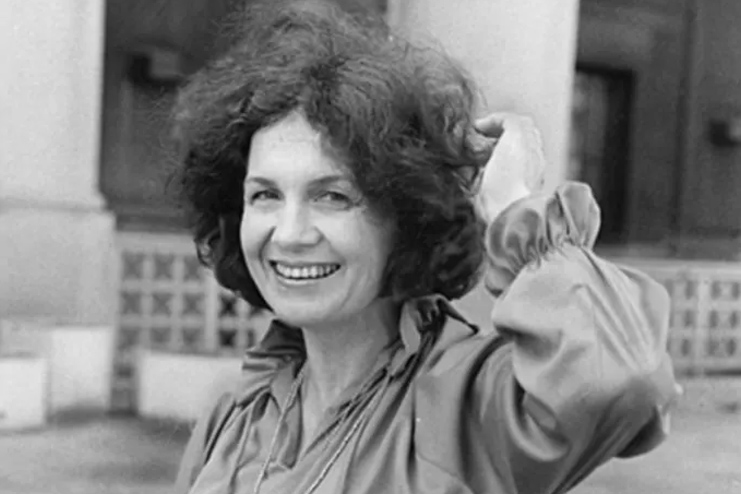 Regarded as a literary genius, Munroe won the Nobel Prize for Literature in 2013 and her outlook and design of writing is one of the most sought after and appreciated works in the world today. Her emphasis ion philosophy and curiosity in was way that is both lovable and intelligent at the same time is even studied in classrooms.one of her greatest works is The Bear Came Over The Mountain.
She explores human complexities in an unconventional prose style but it it is just her simplicity as a writer that makes her writing indispensable. She describes what it it to be human without much and does so wonderfully.
14. J K Rowling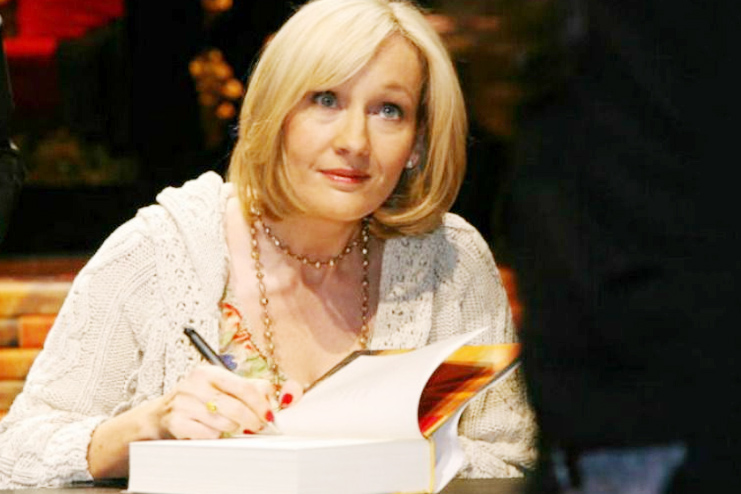 Could this list even be complete without mentioning JK Rowling, or the kind of work that she has done? She truly is an inspiration to millions and there cannot be one person who has not read the Harry Potter series. Her rags to riches story is inspiring enough, but the endless records she has broken are also a testimony to what she can actually achieve. Her stories have magic and empathy, and her charitable endeavors have a heart of their own. Rowling inspires every little child to dream some more!
The list of the best Female authors.
Is honestly endless, but we tried to surmise the alacrity and brilliance of these badass women that inspire us to be the best version of ourselves each day. And just as smoothly a book opens new windows to the world, it is through the efforts of these beautiful writers that we are awarded the gift of perception each day.