Backpacking is the most enduring form of travel where you just carry what all stuff your have in a rucksack on your back. A hassle free and memorable trip which involves breathtaking adventures lifetime experiences. For most who love traveling, we have compiled a write up on best places to backpack around the world, to help you fill up your travel diaries with ecstasy and delight.
Back packing places around the world are full of surprises and adventures for everyone, be it for those who love into the wild, or who love trekking; backpacking trips offer them all and yes! at very reasonable prices too. So get ready and fasten your seat-belts, to go hiking, trekking and hitchhiking through the beaches, mountains, hills and slopes enjoying the youthful life of staying out of a dorm room and yet vacationing in not so conventional style
Best backpacking places around the world which are truly worth a visit:
Heard of the European peaks or the Wilderness from Central America; backpacking is the most delightful adventure fulfilling the desires of a wanderlust. Well for those who love to explore and travel in most ruggedly exuberant ways here comes a delightful compilation:
1. Thailand: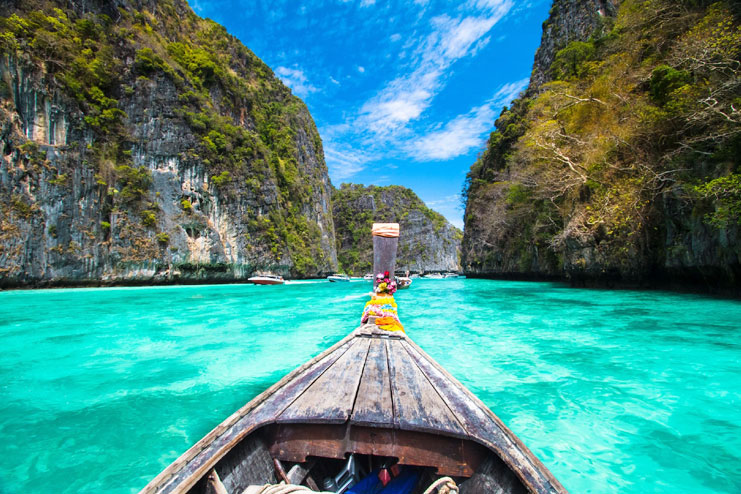 Thailand is one of the most stunning of backpacking locations around the world. The northern regions from the beach inward are truly enchanting and richly bestowed with tropical oasis and breathtaking exotic sights, and all of this at very reasonable price.
A typical dorm room costs $2 a night and private bed and breakfast costs around $5 a night. Catch a train and wander through the rest of Thailand in just under $10-15. Some of the best places to see in Thailand as a backpacker include Bangkok, Chiang Mai, Chiang, Rai, Pai, Koh Tao, Phi Phi islands, Railay and Patong.
2. Laos: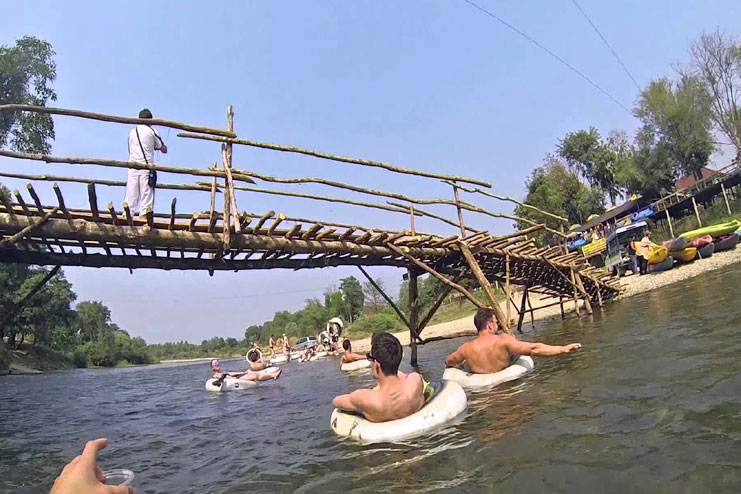 For everyone looking out at a shoestring budget to backpack, Laos in SE Asia is your pick. A less than $10 for a bike rental for 4 days makes it a heavenly pick for anyone on a budget. This awesome wonderful land has some stunning attractions like the UNESCO world heritage site of Luang Prabang and the magical yet mysterious Plain of Jars. Also check out That Luang, Vang Vieng, Wat Sisaket, Tad Fane waterfall, Buddha Park, Wat Phu, Hang stupa and more.
3. Equador: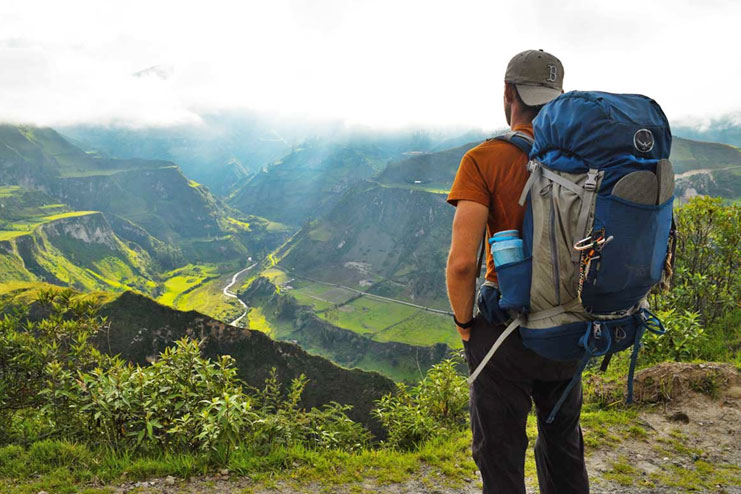 This Central American Country is a blessed site just straddling at the Equator. This wildly diverse country is compact so many things can be done in less time. Go for mountain biking, trek on snow capped volcanoes, cruise around the Galapagos island, or go shopping at South America's largest market called the Otavalo market.
Don't forget to visit the Equator known as the middle of the world in Quito and explore the Amazon Jungle like never done before. Get wet and wild in Banos, the adventure capital of Equador. Also, visit the valley of longevity called Vilcabamba where average human lives over a 100 year mark
4. Western Canada: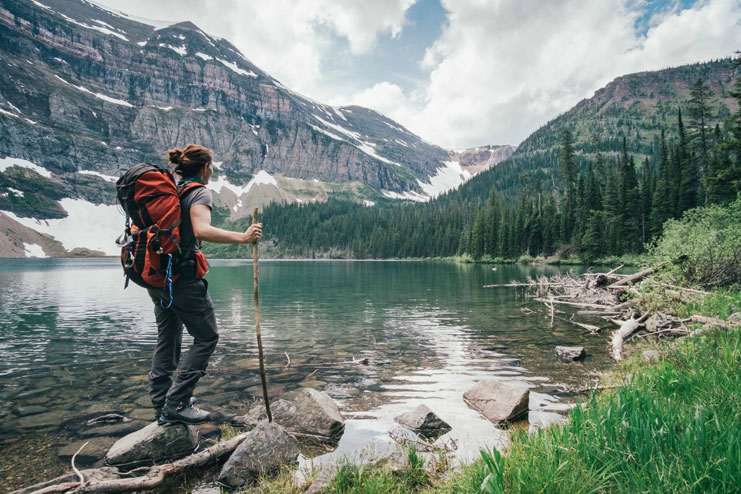 For those loving the chilly delights nature has to offer, this is your pick. Go hiking, camping, exploring the parks like glacier, Banff, Jasper, Yoho, Kootenay, Mt Revelstoke and more. The spectacular scenery on earth is quite the charmer for everyone backpacking in this part of Canada
5. Edinburgh, UK: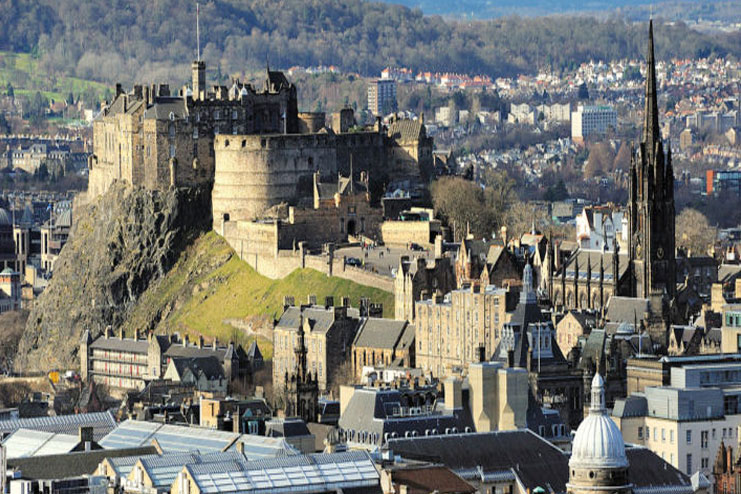 This Scotland's capital city has delightful offerings for every backpacker all through the year. Go check out the extinct volcano Arthur's seat, enjoy and relish a delectable breakfast at Hemma, stroll through the meadows, check the Gothic monument called the Scott monument.
Climb the Edinburg castle and enjoy serene views all across. Not much of the frugal vacation like London or Paris, this space has mostly walking sites which are affordable and splendid
6. Nepal: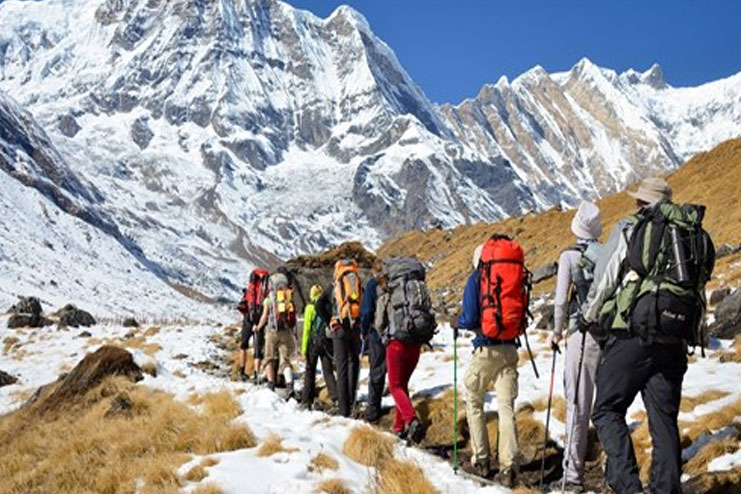 Some serious backpacking extravaganza awaits at Nepal, with world's highest peaks and thousands of miles to trek on trails, enjoy these mountain vistas and unending skies. Its rich natural beauty, historic significance and exotic cultural offerings have made Nepal a sought after backpacking destination. Check the Himalayan panoramic mountain tours, Chitwan national park, explore Pokhara the lakeside city, tour and bike around Kathmandu valley and the city, not to forget the 17th-century Pashupati Nath temple visit.
7. Peru: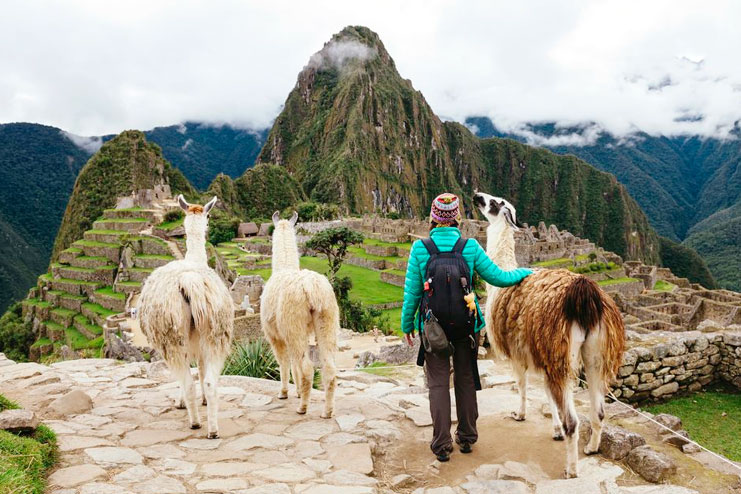 Peru is world famous for its rich rain forests, ruins and beaches. Hike the Inka trail to machu pichu, and party in the back town of Mancora. This country offers unpredictable backpacking adventures for a lifetime memory. Check out the real Amazon basin, the stunning Cusco city, read between the enigmatic and mysterious Nazca lines.
8. Philipines: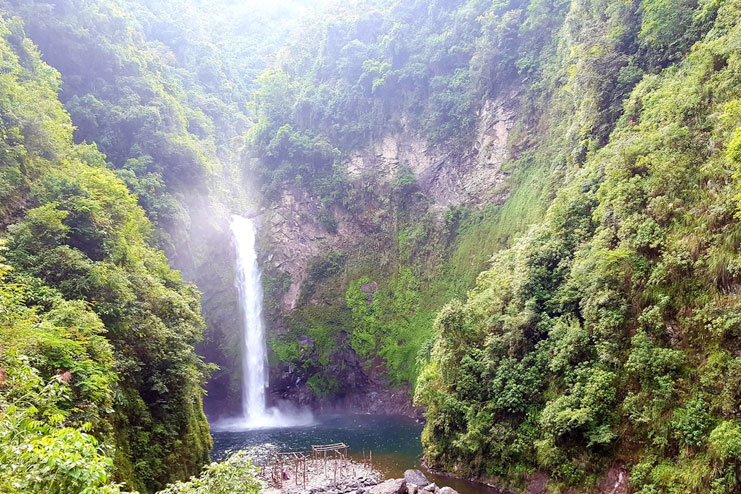 Philippines is a stunning country made up of 7000 islands, and 20 active volcanoes. Chill out in Boracay city with its white beaches, check out the 8th wonder of the world or as is called the Banaue Rice Terraces the 2000-year-old landmark naturally irrigated by surrounding rain forests. Also check San Augustin church Manila, Active Mayon Volcano on Luzon island, Puerto Princesa Subterranean River National Park which has an incredibly complex cave system, Fort Santiago, also enjoy the unusual Chocolate hills in the Bohol Province, Dive at Tubbatah
9. Indonesia: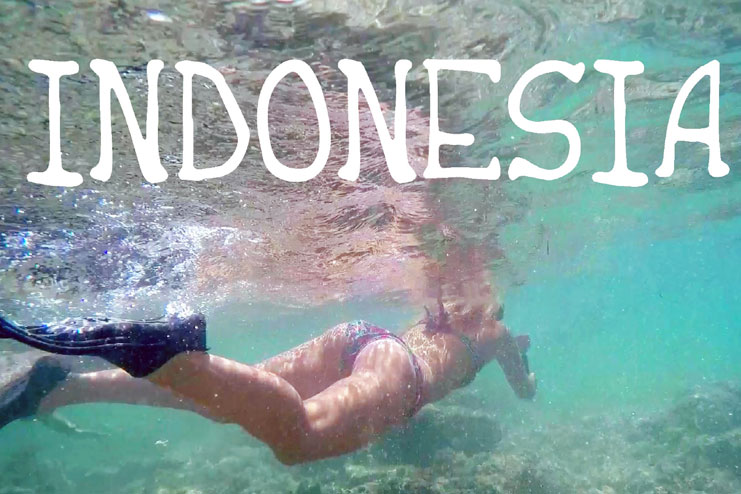 In addition to Bali there are numerous other attractions like go surfing in Kuta, visit UNESCO world heritage site Borobudar temple, sunbathe in Pulau Weh at the tip of Sumatra island, meander around lake Toba which emerged from crater of an active volcano, trek in Bukit Lawang, get ahead at the lakes of Kelimutu Flores volcano, observe the worlds largest lizards called Komodo Dragons at Komodo islands, Tana Toraja, Nusa Lembongan and an active volcano mountain Rinjani which still sees lava and ash at times.
10. Albania: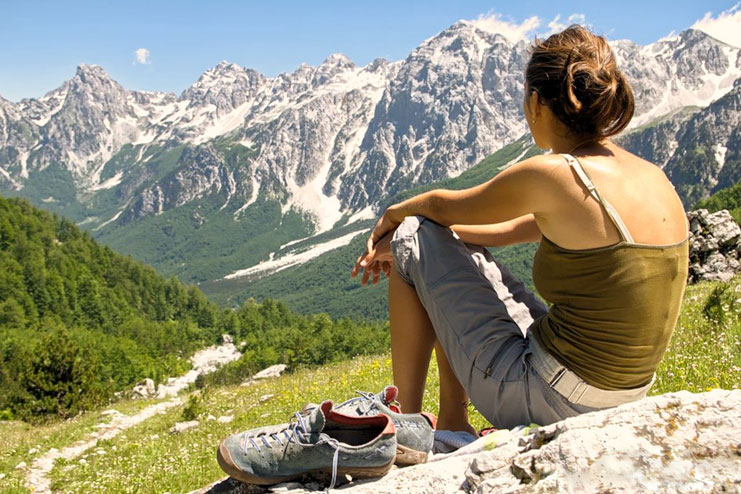 Albania's long coastline is the ruggedly most beautiful one all over the world. It boasts some of the most stunning Ottoman architecture in the world, also its clear Mediterranean air makes it a popular tourist destination. Check Albanian Riviera, the stunning capital city of Tirana, Llogara Pass with its most remarkable and spectacular drives around the world, Berat the city of thousand windows and Saranda to enjoy stunning sunsets at Lekursi Castle.
Also, Check More Interesting Articles