There is something seductive and glamorous about a red manicure, that despite all nail art
 trends for crazy acrylics or gel
manicure
, we tend to go back to basics. Red nail polish is a charmer for any and every female. The quick fix or the go to nail pick which is simple, stunning and stylish. So we have some of the best red nail polishes which are sure to glam you up. Red nail polishes have something in them that makes it universally flattering and mesmerizing shade. Despite the nail art trends we still pick the neatly polished red nails over the stunning precise nail arts, for it gives a sense of feminist hint and the power of being a woman. But the classic red nail polish does not come in one single shade. There are a wide variety of red colors and it may be tricky to pick one. So we have some of the best dark red nail polishes you must try:
1. Tom Ford Nail lacquer in carnal red: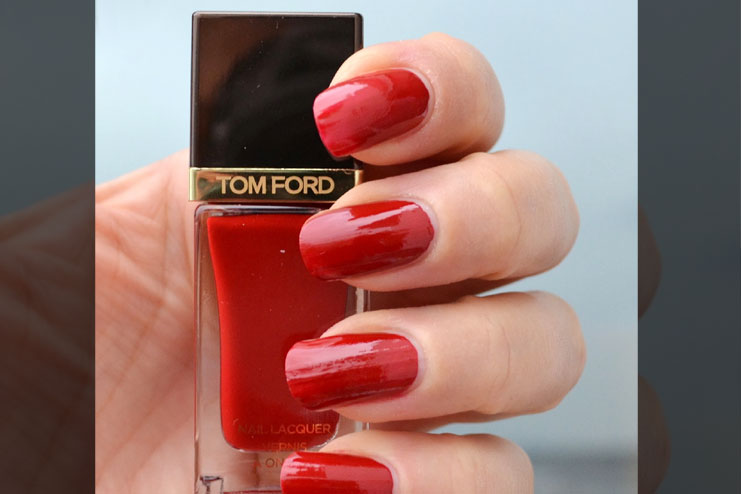 Tom Ford's red lacquer is the brightest and boldest red available. It is ruby like and stays intact even weeks post manicure. It is a vibrant nail polish which gives luxurious color and sparkling shine. Its strong texture and bendable coating gives brilliant color expression.
2. Dior Vernis gel shine and long wear nail lacquer in pandore: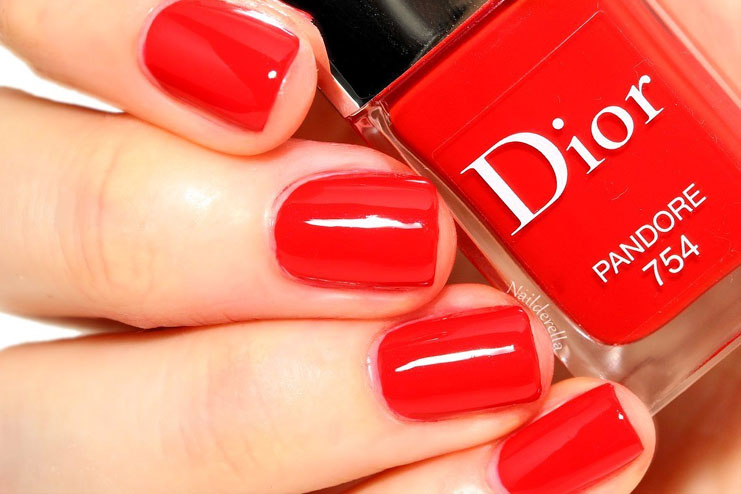 Enriched with organic silicon, Dior Vernis hel shine gives a glossy nail shade. The techno polymer imparts seamless adherence to nails, and it is free from phthalates, camphor, toluene and formaldehyde. A shiny and long wear nail color
3. Deborah Lippman nail color in single ladies: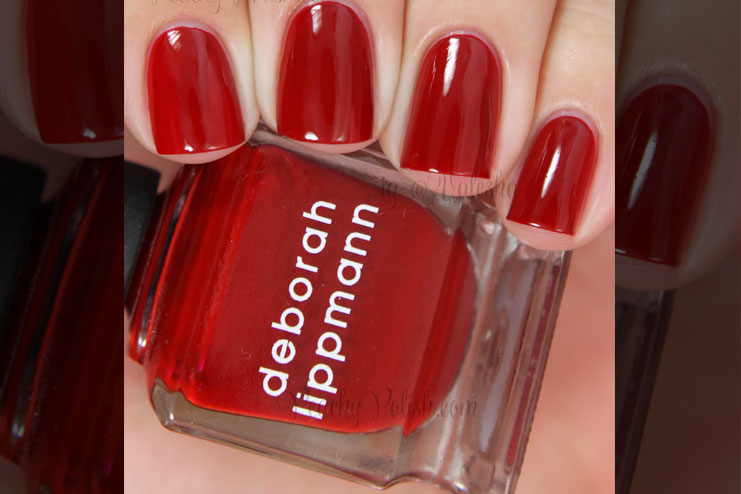 This dazzling red nail polish offers a modern spin on classic red nail shade. It veers into burgundy category so well that it fits every woman. It has tight and deep effect on nails.
4. Jin Soon Nail Lacquer in Vanity: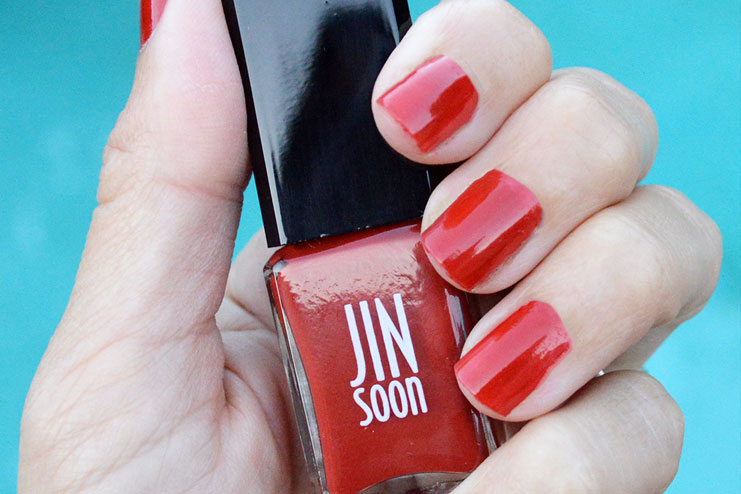 This nail shade contains high gloss and an edgy shade lift for red. Formulated without harsh chemicals like camphor, formaldehyde, DBP, toluene and resin. A lasting manicure with bold and brilliant hues makes it easy to apply and glossy in appeal.
5. Essie navigate her spring collection nail color in ole Caliente: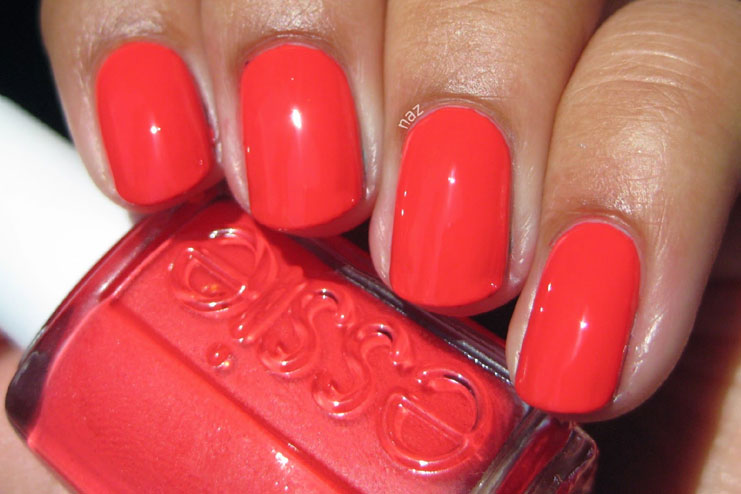 A deeper red twist on your nail color is the right funky pick for you. Bright and cheerful with a hint of coral gives this nail color fresh and poppy look. This nail polish also has deeper crimson effects after application thus making it a surreal manicure
6. Sally Hansen Miracle gel nail polish in dig fig: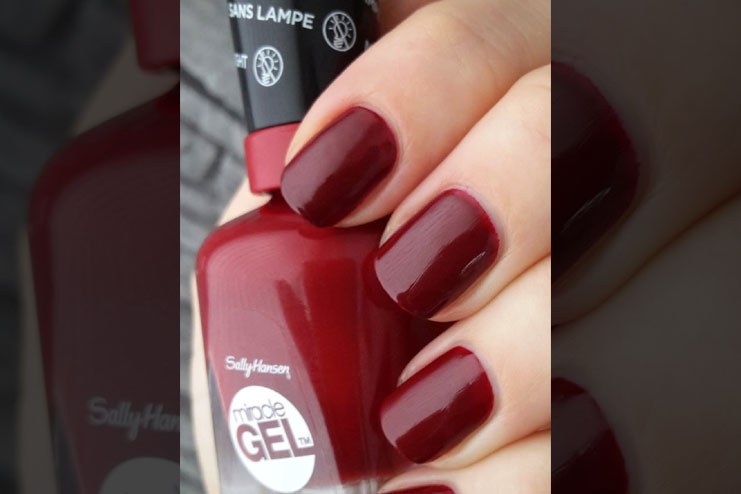 This is a hassle free and quick red manicure with no UV or LED light needed. A truly happy medium between red and burgundy this red nail polish gives long lasting effects,
7. Zoya Professional nail lacquer in Courtney: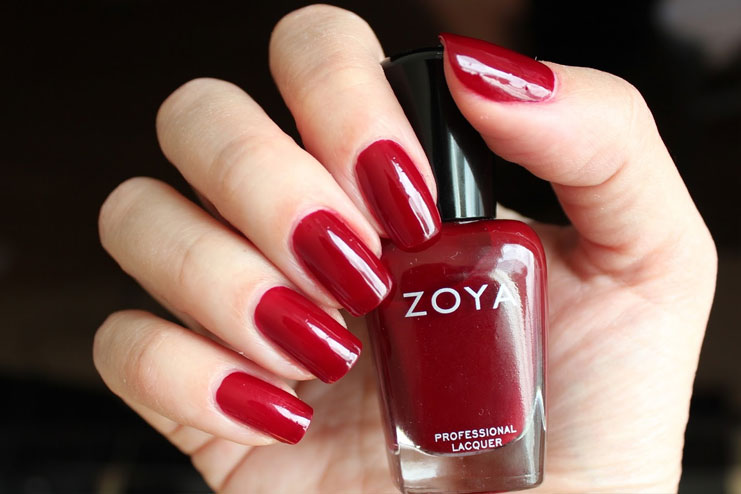 Courtney by Zoya is a deep rooted beet root shade with full coverage and smooth application. Best red nail polish colors for the beet root effect is easy and quick too apply and dry.
8. OPI Nail polish got the blues for red and big apple red nail polish: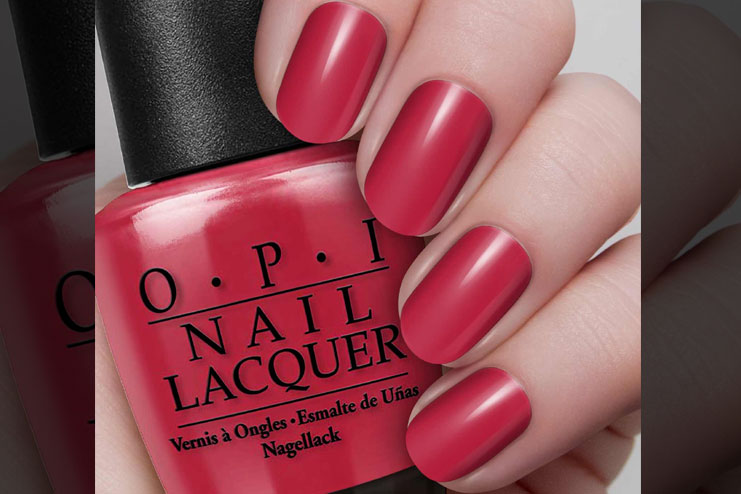 OI gives bright, shiny, and ready to take on the world consistency and high shine delivery. This nail polish spreads quick and by itself and stays streak free. Most admired brand in the world, OPI is all about quality and excellence.
9. Nails Inc. Gel effect nail polish in Portland square: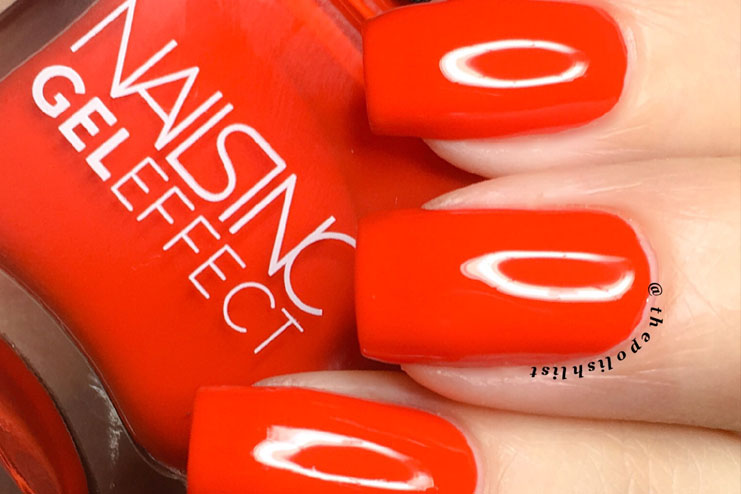 Nails Inc is a tomato red nail polish with volume, crazy brightness, and also it is extremely durable. It also has charcoal mixed in it which prevents the nails from environmental damage and shields from chipping off. The bright brilliant streak of red makes it a stunning manicure
10. Ciate London Nail Polish; Dangerous Affair: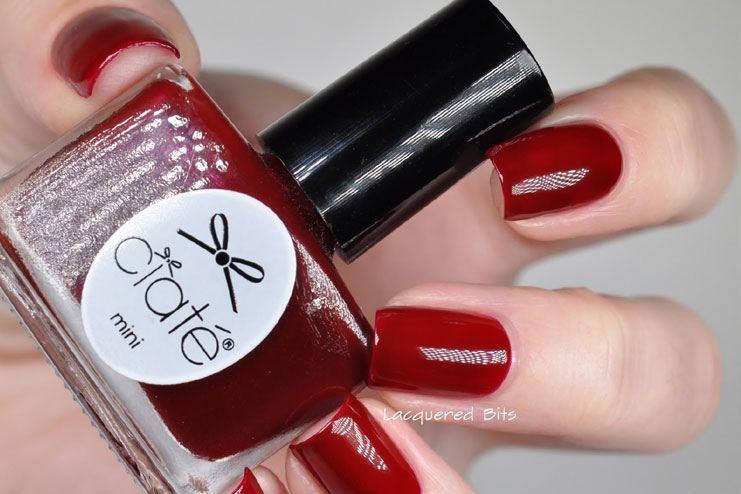 Ciate keeps a sparkling red glow after application. It has long lasting wear and glides on instantly. This gives vibrant color intensity and smooth and perfect finishing.
11. Julep Classic with a twist tail nail polish in "SYD":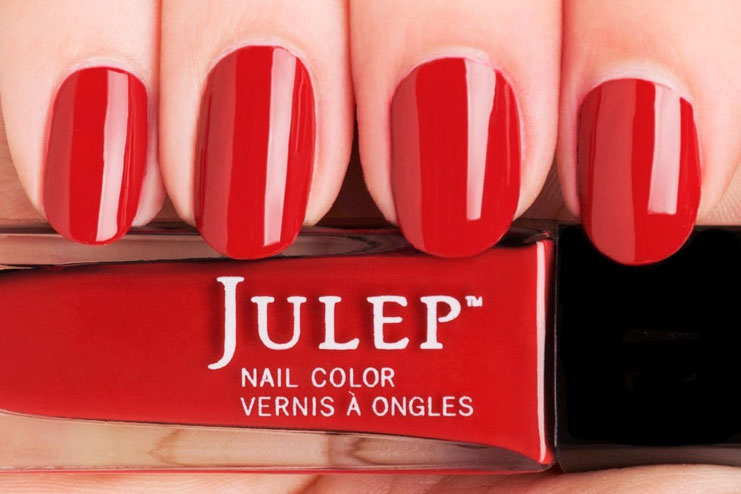 Get ready for some wine colored nails oozing with pearly shimmer. This is a quick drying nail polish with flawless application. Its breakthrough oxygen technology helps in keeping nails healthy and strong.
12. Butter London patent Shine 10X nail lacquer in "her majesty's red":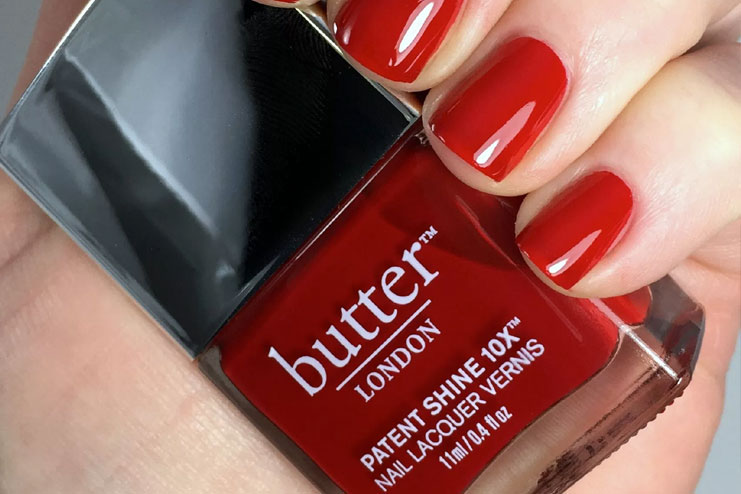 Butter London brings sophisticated long wearing shades which promotes brighter stronger and healthier nails. This is super shiny formula which stays on for over 10 days after application. Its fierce colors spark an almost revolution. Shock resisting polymer technology helps in brilliant smooth nail polish for around 10 days
13. Chanel le Vernis in rouge puissant: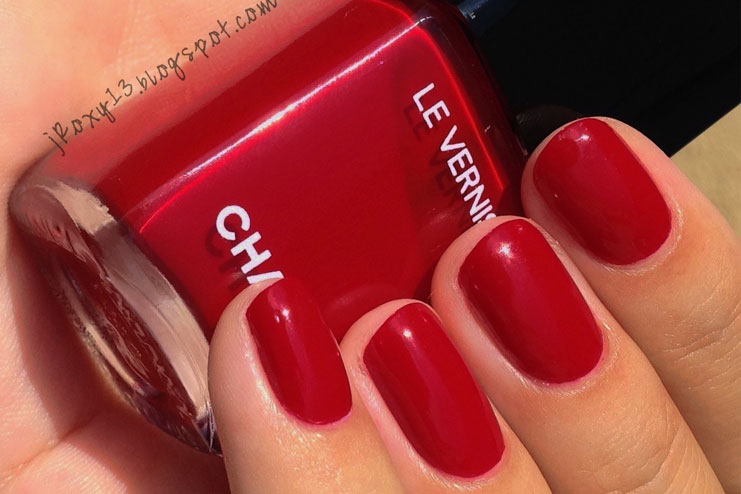 Chanels 5 free formula features Bioceramics and Ceramides which improve the quality of nails. The classic glossy red nail is the signature pick from Chanel. The 5 free ingredients which make it healthy and non toxic are toluene, formaldehyde, formaldehyde resin, camphor, dibutyl phthalates
14. RMS in beloved: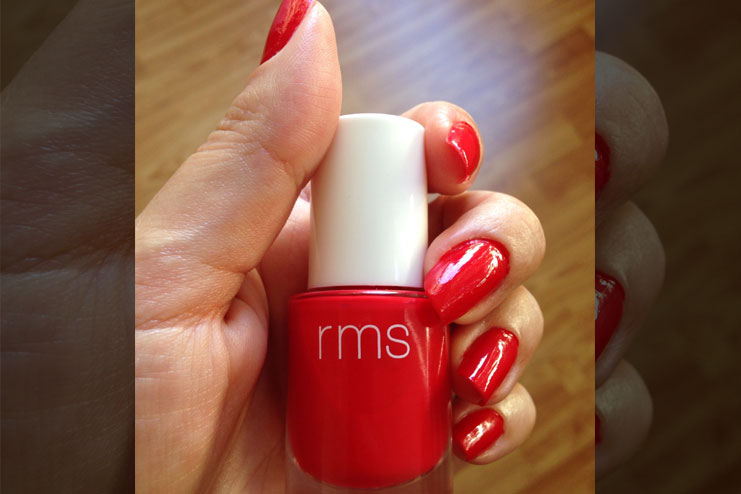 RMS provides flawless coverage and outstanding beauty. Its chip resistant formula helps in protecting nails also nourishing and long lasting nail paint. It has luminary effects and is reflective adding perfect sheen to the nails. Thus giving a deeper glow.
15. Rimmel London double decker red: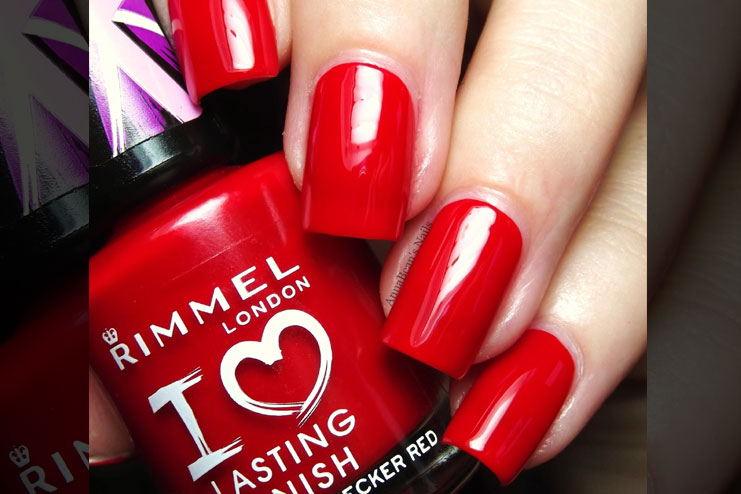 Finally an affordable designer pick which is bright and lasting too. The vibrant hue of classic London bus has UV fade protection and mistake free pro brush for fine application. Enriched with micro sized minerals which fill in nail surface imperfections too.
Best Red Nail Polish On Dark Skin:
Women with darker skin tones can sit back and relax now for we have some stunning and awesome red nail polish for dark skin too. These are sure to charm you and glam you up brilliantly:
1. Morgan Taylor neon lights red nail polish: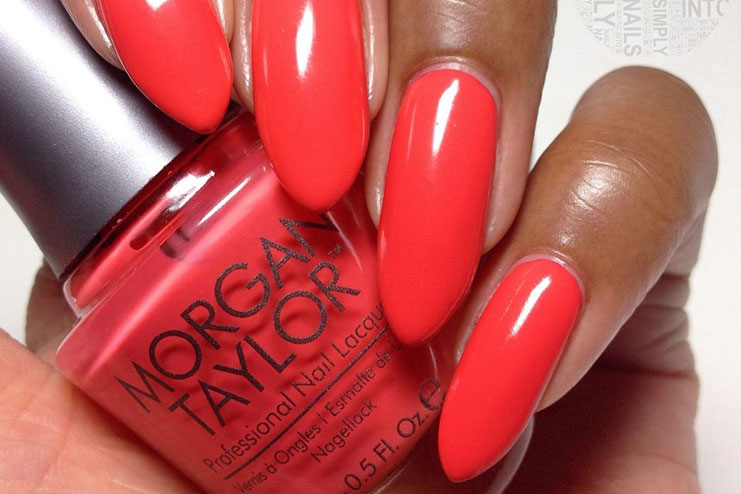 Don't worry be brilliant creme from Morgan Taylor is just the perfect red you need for darker skin tones. Just the smooth long lasting and bright neon shade you were looking for with gorgeous finishing
2. OPI Ginger bells nail lacquer: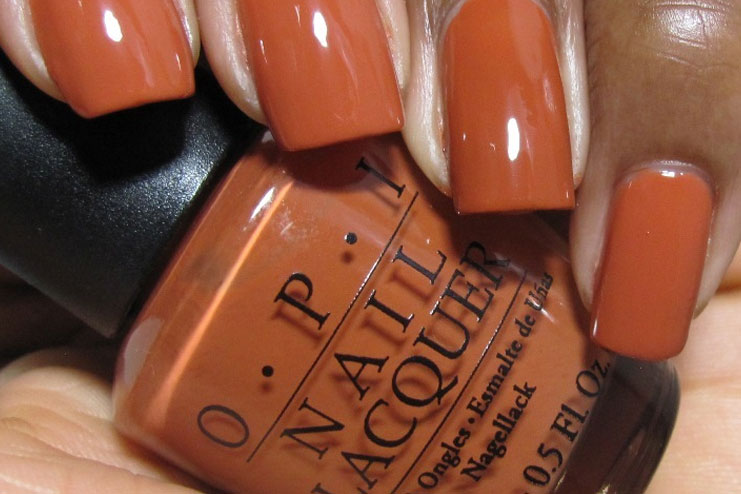 A yummy shade of gingerbread with hues of red underway for the perfect red application on darker skins. The effects are just spiritual and exuberant
3. L'Oreal Paris color Riche nail, Red Tote: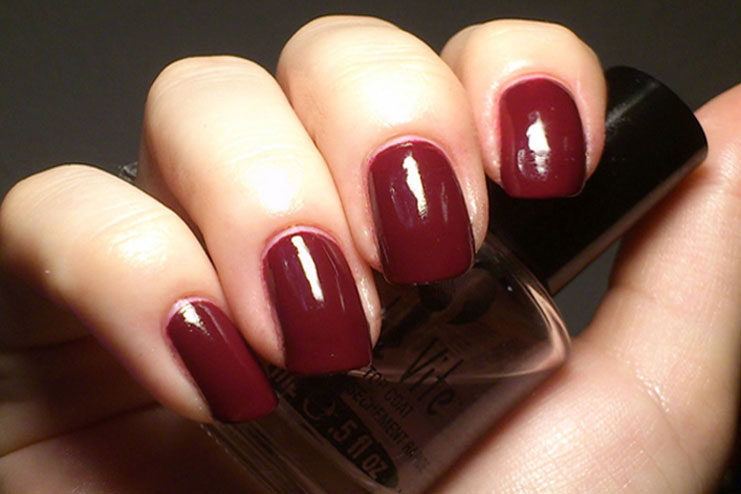 With its intense color and luxurious shine this superb ten day wear nail polish suits the darker skin brilliantly. Rich trendy color with patented brush for easier and faster application, protects the nails from toxins and UV rays too
So pick those sensuous glossy, glittering and steamy red nail polishes and stroke them to match your style perfection, for not everyone gets a chance to enjoy being a woman.
Color your world Red girl! You deserve it..
Share ahead and keep writing us, we love hearing from you!
Furthur More Articles to Read: