Though the woes of not finding the right make up might be many, the one factor that women will never stop worrying about is the best face powder for oily skin! An oily skin entails so many problems, from open pores, to pesky breakouts, basically an overall messy look that no one wants. Yes, there are quite a few women who would love to get that shine, and spend thousands each year to get the same, but there is something known as too much shine which makes make up a nightmare for some!
But do not worry, as in times like these, an ultimate compact powder can be your saviour.Not only will this seal your make up, you do not have to worry about the extra sheen at all, as a good compact will remove all the extra oil and grease from your face and give you the universally desired matte glow.
Tips on Using Face Powder
The benefits of an excellent face powder can truly not be denied, but it is equally important to know which face powder is suitable for your skin. Based on different types of textures, one should opt for the powder that suits their skin. Complexion is another thing that should be kept in mind.
Before you decide on particular shade, try it on your cheeks or jaw first and not the arm to get an idea about its compatibility with your skin.
Avoid the whitewashed look by not opting a lighter tone.
Make sure that you go for a lightweight and water-based foundation and pick a compact compatible with it.
Or if you are going for a more moisturized look, make sure that you compact go with that colour tone too.Use a tinted moisturizer.
Best Powders for Oily skin 2018
1. Lakme 9 to 5 Flawless Matte Complexion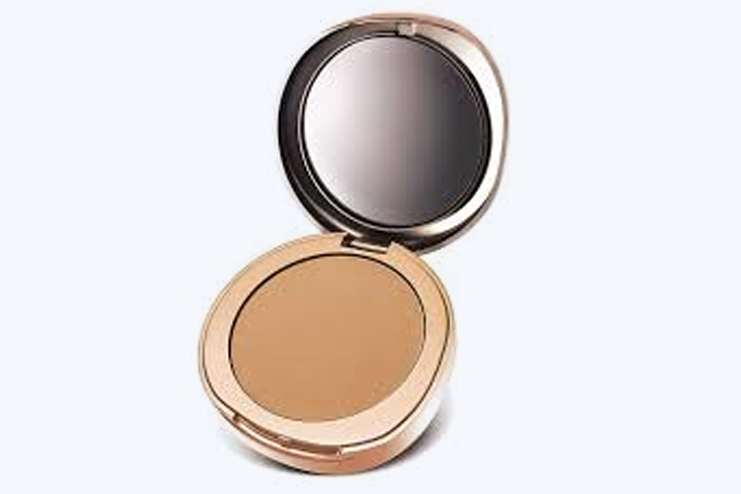 Lakme has established itself as one of the most trustworthy brands and with all these years of experience, they truly understand the specific need of their customer base. The 9 to 5 Flawless matte complexion is one such gem of a product which with its unique oil absorbing formula that gives one a fresh, matte, and flawless look throughout the day.
It also works as concealer and helps in hiding blemishes and dark spots. It contains vitamin E that nourishes your skin and it has a compressed texture that easily blends with the skin to give one a radiant glow. Available in three shades this is definitely a face powder you should choose if you want to bid that blotting paper goodbye.
2. Maybelline New York Dream Matte Pressed Powder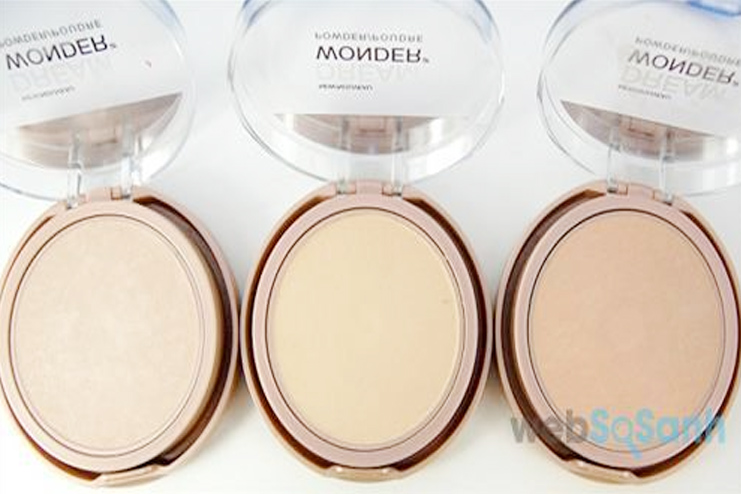 Do not worry if you are new to the world of makeup. You can still have a non greasy, enviable glow on your face. Maybelline's new compact is nothing short of a dream as it takes over your face with a texture that is so light and dry that even amateurs can easily play with it.
So forget about the caky look or the excessive grease as blending becomes super easy. One can achieve a smooth, light look in a matter of a few seconds and you can remain oil free all day. Depending on your skin tone you can choose for the three shades available of this mattifying, fragrance free powder. The packaging of the product is also just as beautiful and elegant, with leather finish, suede touch with a velvety glow.
3. L'Oreal Paris True Match Powder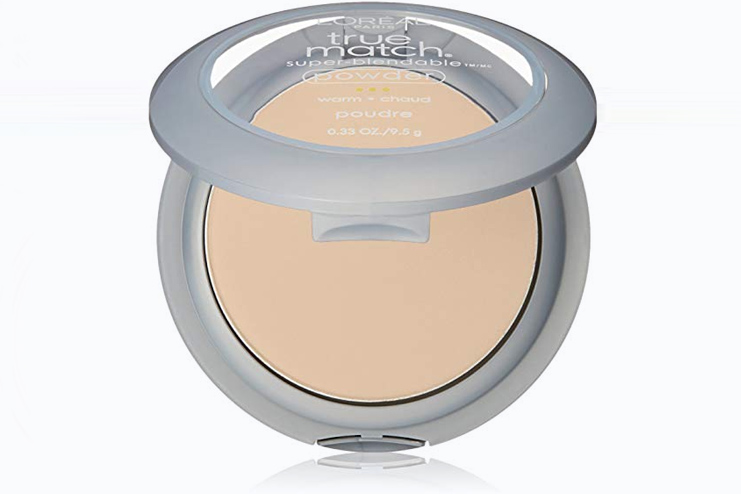 This super blend able powder by L'Oreal gives you the flawless finish you have always desired. It is micro fine in texture and contains pearl pigments that help to enhance your skin tone. Not only does it give you natural finish it also ensure that you get full coverage whilst making the extra shine go away to make your face look more polished.
4. Mac Blot Pressed Powder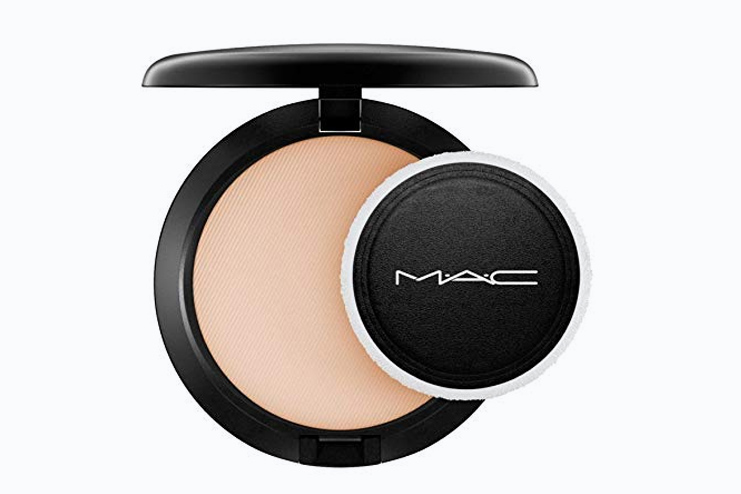 Now you can sail through your day with having to worry about that excessive sheen covering your face as with the pressed powder from Mac. It is the ideal pick, its lightweight and has a soft focus effect. Get ready for that silky finish, an also add some colour to your skin. And guess what? It also helps in controlling oil secretion to some extent.The product also comes with its own suede finish sponge.
5. Rimmel London Stay Matte Long-Lasting Pressed Powder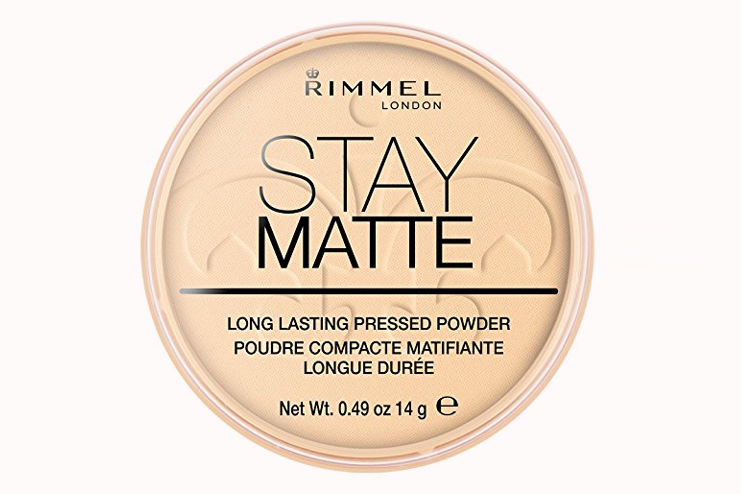 Now avoid the flaky look with this light weight face powder that helps to keep the oil at bay, and what's great is the fact that it has been dermatologically tested to prove that it is suitable for all skin types. So worry not, as for a good five hours your face shall have the ultimate matte finish,all because of the shine controls minerals this powder comprises of.The product also helps in tightening pores, and evens out your skin tone and it comes in numerous shades to make sure that anyone can opt for it.
6. MAC Select Sheer Pressed Powder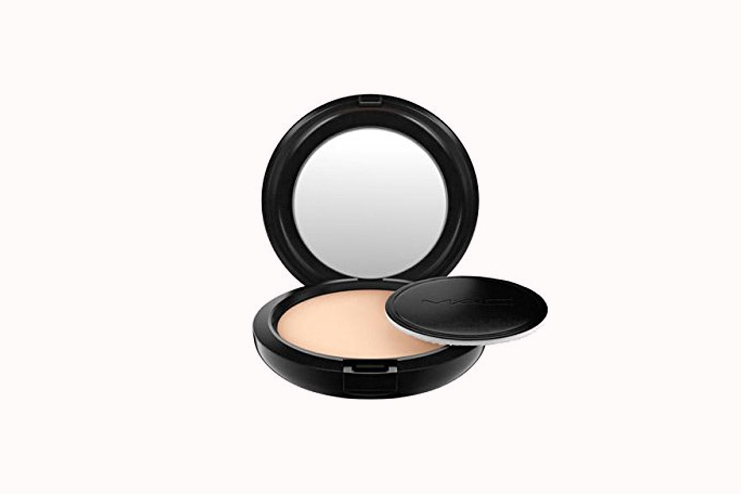 This lightweight formula that evens your skin tone and helps hide blemishes or imperfections is another winner by Mac. It glides on your skin easily to give you a silk smooth glow, and it allows the natural vitality to come out. The compact comes in 13 shades and this translucent powder can make the oiliest skin look smooth with with unique matte finish.
[Also Read: 15 Best Foundation Creams For Oily Skin]
7. Bobbi Brown Sheer Fresh Finish Powder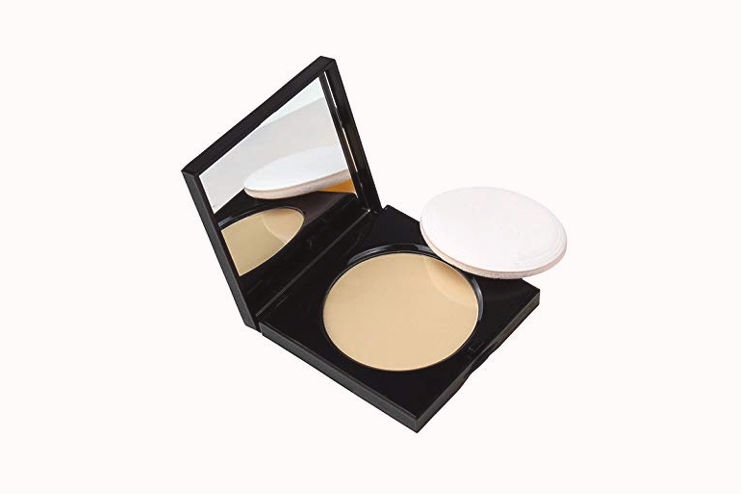 This incredible finish powder is great for finishing the look and setting up the makeup. It also works really well as a blotting powder. It comes with an easy to use a brush and is used by women worldwide for the silky smooth finish it provides. Opt for Bobbi Brown, As it is the ideal face powder for oily skin with its natural finish and almost transparent finish that doesn't make your face look like it is all powdered.
8. Hourglass Ambient Lighting Brown,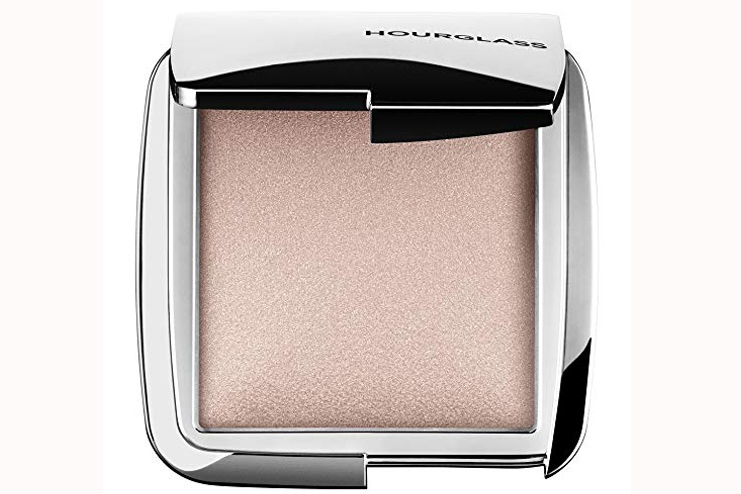 Give your skin a natural, Luminescent look without having to go to a stylist or using a heavy metallic finish.It also helps to sculpt the face with its light reflecting particles.Get a warm glow and take off the oil in your face in manner that makes you look gorgeous.It minimizes imperfections, disguise lines, and wrinkles, and it gives your skin a clarity unknown. This soft powder ensures that your make up does not end up looking garish, in fact its numerous shades give a tint to your skin that makes you look younger. This product is available in six shades and can be used both during the day or night.
[Also Read: Top 7 Best Night Creams For Oily Skin]
9. Fenty Beauty By Rihanna Invisimatte Blotting Powder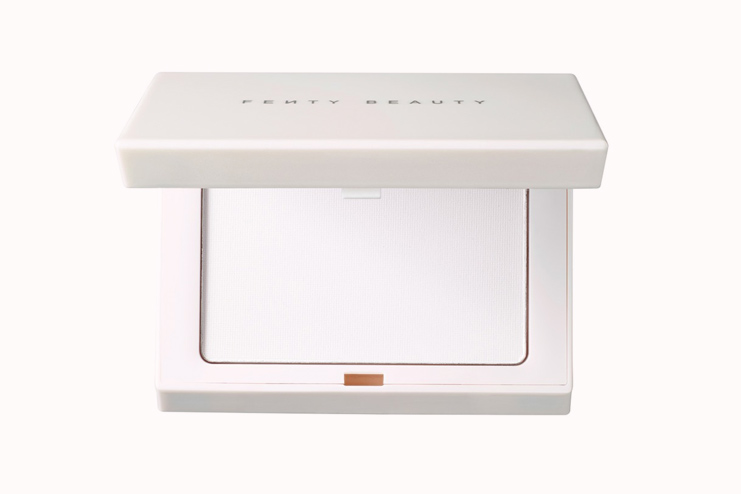 Badgirl RiRi knows exactly what her consumers need to feel like the Original queens they are, and the Invisimatte blotting powder is one such marvellous creation diffuses the look of pores. Bid adieu to excessive oil and look like you belong on the runway with the help of a few strokes.The powder is extremely trace less and does an excellent job of covering imperfections with full coverage, and instantly filtered look. It does not contain any parabens or sulphate and easily absorbs shine to give you a smooth, red carpet worthy finish.
[Also Read: Easy To Do Beauty Tips For Oily Skin]
10. Guerlain Meteorites Perles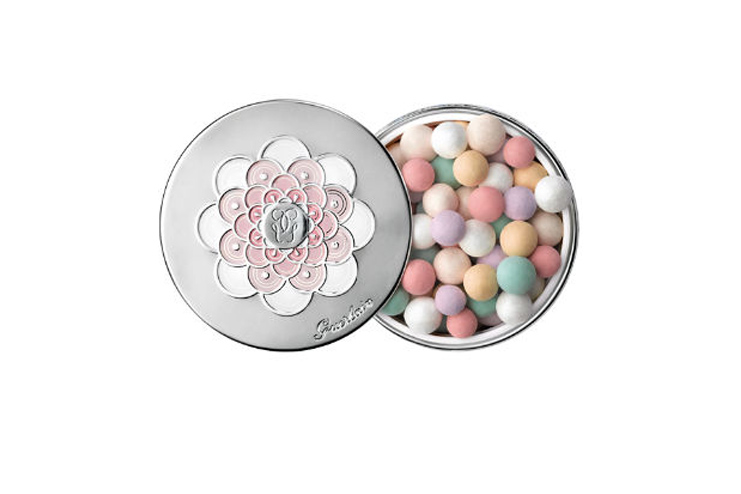 Women with oily skin can now relax as this elixir like substance from Guerlain Météorites Perles can make their oily skin woes completely disappear. Made with exquisite craftsmanship, it does things to your skin that are invisible to the naked eye. It is the solution for almost everything, from redness to blackheads, this powder is just what you need.it has a beautiful fragrance and also helps in improving your complexion. Use it as a finishing powder or use it to cover blemishes, this product will easily last for years.
[Read More: 10 Makeup Tips and Tricks for Oily Skin]
11. Palladio Oil Absorbing Rice Powder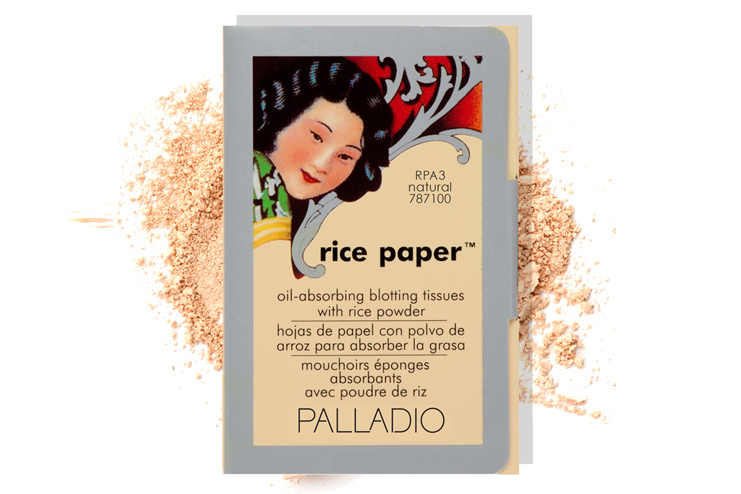 This loose powder is an excellent option that women with oily skin opt for due to its ability to eradicate sheen whilst leaving your skin feel natural and glowing. It has been used for generations for its oil absorbing qualities and it also helps in setting up the makeup. Its paraben free and extremely well crafted to provide you the ultimate finished look that you desire.Not only will this loose powder give you a silky smooth finish, after regular you will notice that you are not breaking out anymore. At a great price, and a truly organic feel, ladies, this is your best bet.
12. Laura Mercier Loose Setting Powder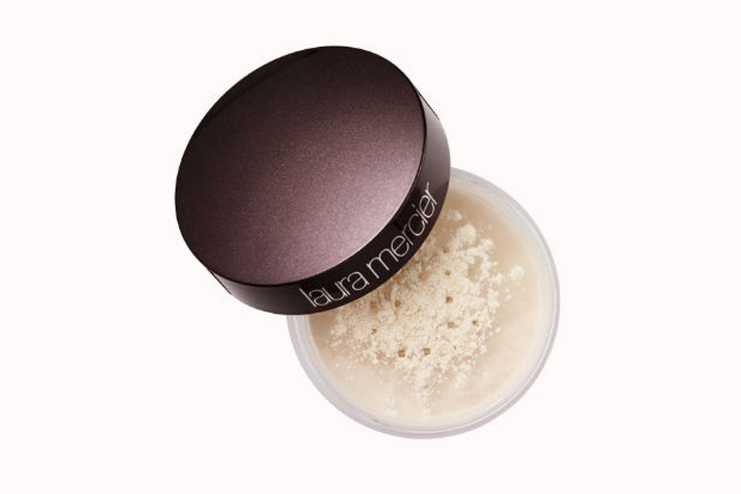 This gem of a product with it tinted powder inside reflects light with near-microscopic shimmer, providing a light finish that mutes small imperfections.It gives you a smooth and silky finish whilst removing the excess sheen and helps in oil control.it is also extremely light weight which makes it an extremely option for women looking for a finish that is matte without being too caky or garish. It has a non drying coverage that makes it just right for perfectly setting the makeup.
Face Powders That are Truly Beneficial..
Are rare or extremely expensive but the list we have rounded up has some of the most replenishing and reliable products that will truly make you face feel like it belongs on the screen. The kind of confidence that sparkles and lightens up the room will now also emanate from your skin with the help of these products. So become aware of your skin type and requirements and make a choice from this list of best face powders for oily skin to have a shine free, luminous face!