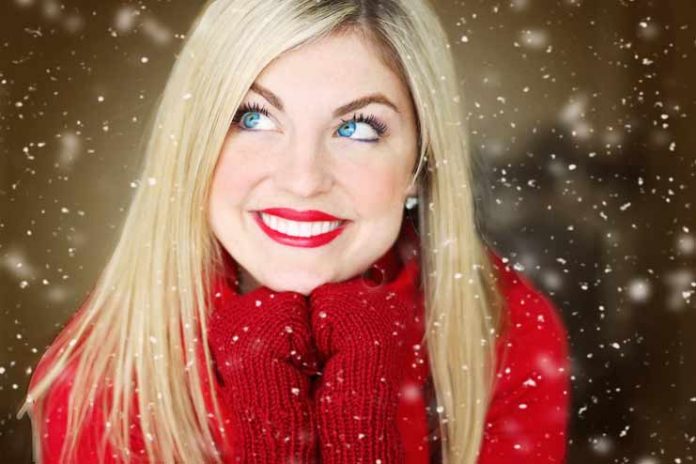 Hello Ladies! If you are on a lookout to check the best hairstyles for a heart shaped face then you have a rolling down list to tick mark on and make it the next hairstyle or rather bring on the modernized lady in you with a new look to parade with.
You are not bound to change the shape of your face but you can beautify it trying out the best hairstyles to recreate the charm and styling in your face. Be happy with whatsoever the shape of your face might be, because fashion offers you a platter of trends you can just scroll by and pick up the best one.
Get to know all that you need to know about the best hairstyles
for a heart shape face going through this article. These hairstyles will portray a natty look that you have been longing for.
All that you need to get geared is free up yourself from the chains of what would suit you the best based on the length of your hair as there are loads of hairstyles that cannot stop you from looking natty. Check them Out!
How to Determine that Your Face is Heart Shape?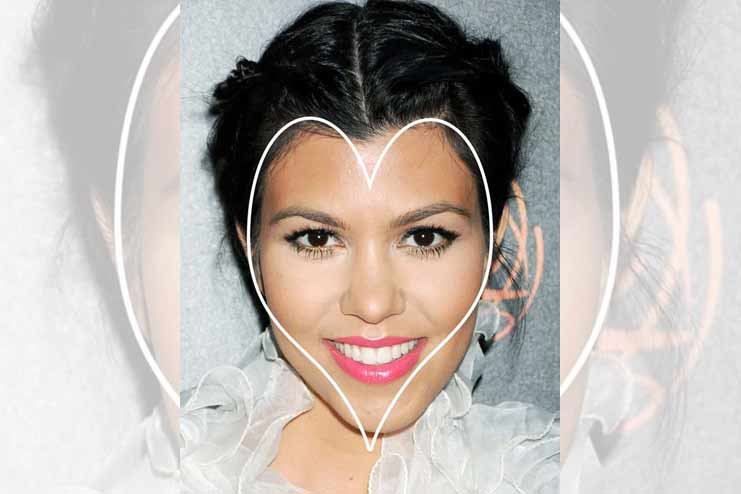 It is forthright to determine the concept of your heart shape face. To get to correctly structure it and relate it with another face shape, it is more or less a mixture of an oval and long face. To precisely break it down to identify this face shape. Look at the below mentioned points.
A wide forehead
A wide cheekbone
A small pointed chin
Spiffy Styling Tips For Your Hair – High spot Your Heart Shape Face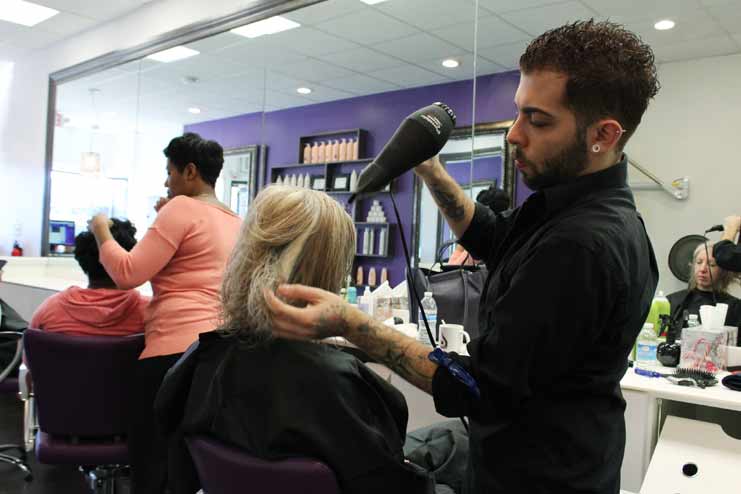 As it is believed that a new hairstyle gives you a new makeover, it is said right! Your job is not done once you get it on. You have to keep pampering your hair by applying all your styling ideas to keep that hairstyle good and carry off your hair perfectly
You may feel lazy in doing so. But get up and go for it. Style your hair whether it is short, medium or long.
Basic Tips
Comb your hair twice a day
Once you wash your hair, do not comb your hair immediately. Let it partially dry and the just brush through your hair
Tease the portion of your hair that looks oily by combing it upwards
Use a good conditioner that suits your hair the best
Do not wash your hair everyday, it will get really dry
Dilute your shampoo before you begin to use it
To keep up the health of your hair, make hair masks at home and pamper your hair
Fancy Tips
Use a curler to either light curl or full curl your hair if you got long hair. It looks nice for a change
Use a hair spray that keeps your style the way it is
Get fancy with your bangs often, by combing it, pinning it up and washing it well
Pay Attention to these points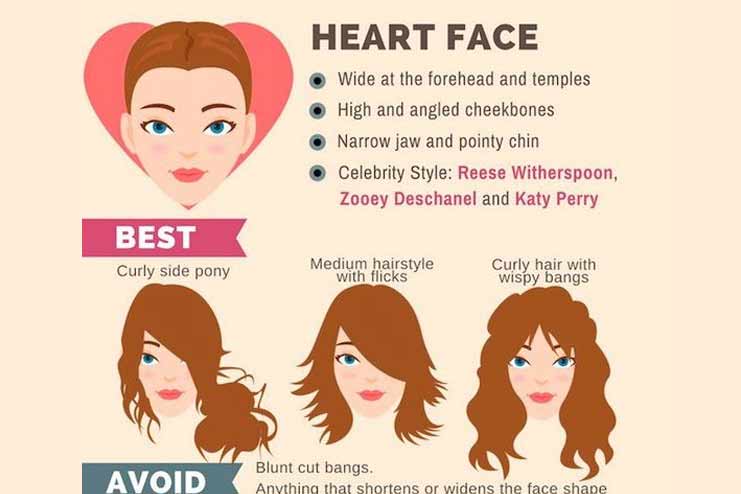 Before you go for a hairstyle for a heart shaped face you must consider all the points on your face and do a detailing of how your hair will look on the entire structure of your face.
1. Keep a Check on Your Forehead
Try a hair style that does not give to much visibility to your forehead, which could be tieing up your hair and having too much of bangs
2. Check on Your Cheeks
Try a hairstyle that makes your chin look wide and this can be done when lot of hair is falling on your cheeks
3. Pay Attention to Your Chin
Try a hairstyle that sways down at your chin line, it will look attractive.
Sensational Hairstyles For A Heart Shaped Face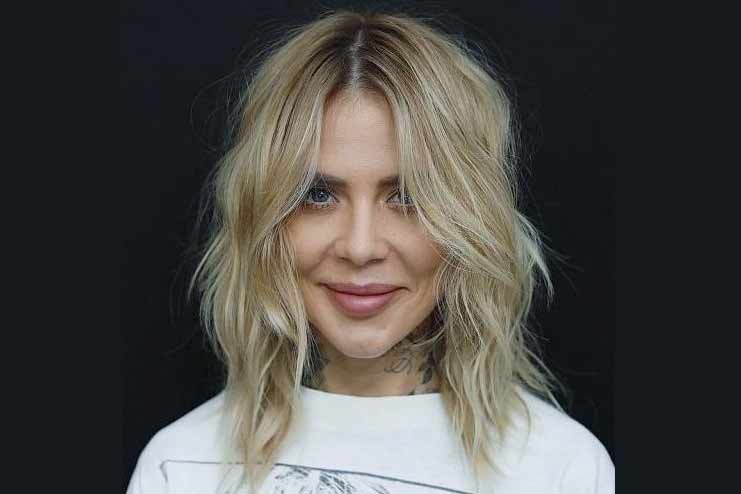 Hairstyles that will perfectly go well with your heart shape face and you can parade with these hairstyles at work , when you are at home or when you go partying.
1. The Swaying Hairdo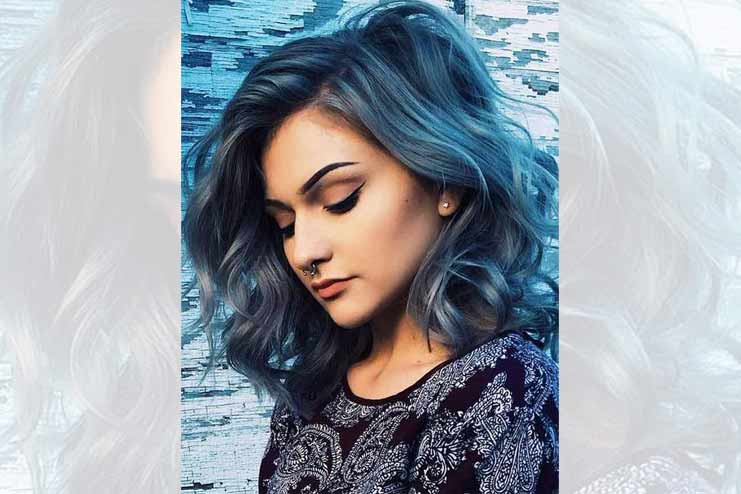 This swaying hairdo is gorgeous in a way that it elegantly slides onto your ears and on the side of your face. You can for this hairdo at parties or even keep it casual.
You can lightly curl it at times to bring in uniqueness and a change in the same hairstyle. To keep this hairstyle good, you just have to brush your hair upwards.
2. Short Partitioned Hairdo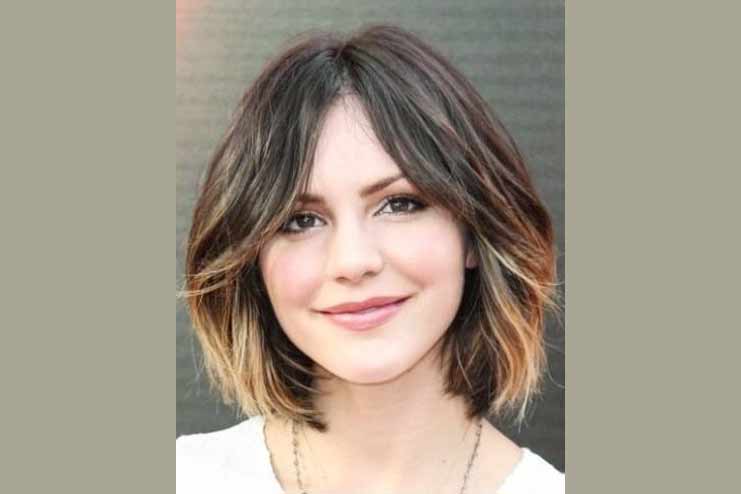 This hairdo defines that you got the real chic sense in you. It is easy to go about handling this hair style as it needs nothing much from your end apart from giving your hair a good partition.
To jazz it up you can streak it with different colors.
3. The Happening Blunt Hairstyle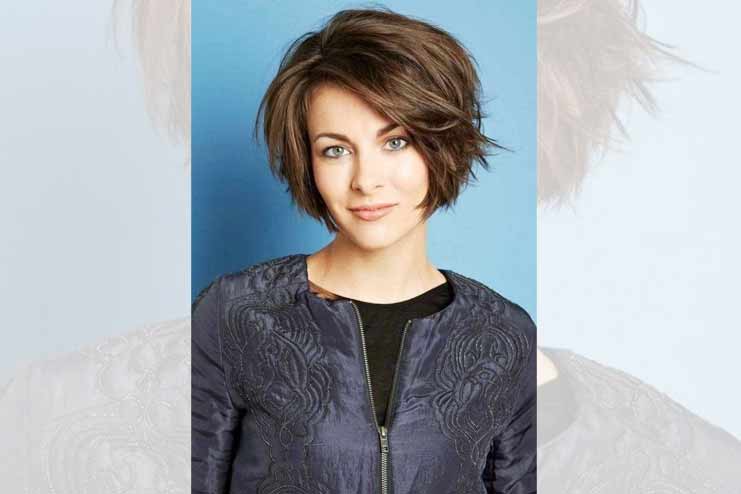 Blunt hairstyles is a great hairstyle for heart shaped face it looks attractive and dramatic. You feel like you barely have much to take care of and it looks like a cute thick bunch of hair naturally falling on your cheeks.
This hairstyle for a heart shaped face from the short length perspective is absolutely trendy.
4. The Sleek Hairstyle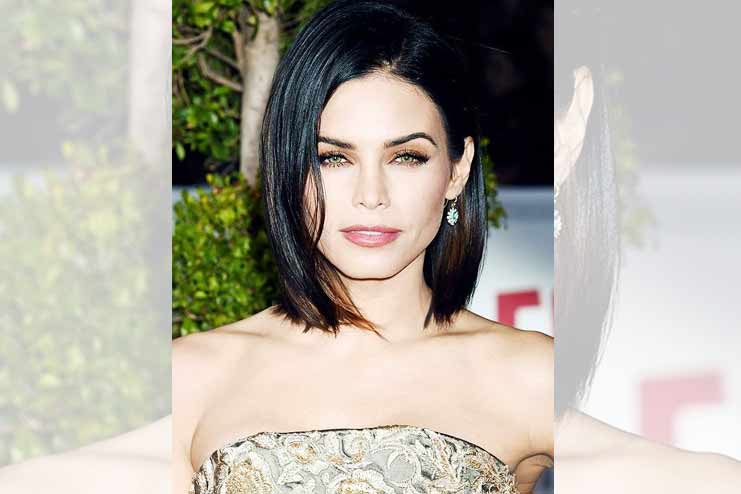 If you are someone who has silky hair and you like to keep your hair short, then go for this plain sailing sleek hair cut. You can let your hair fall on your face at one end. You can have a straight cut, it is a good hairstyle for a heart shaped face.
5. Single Bang Pixie Hairdo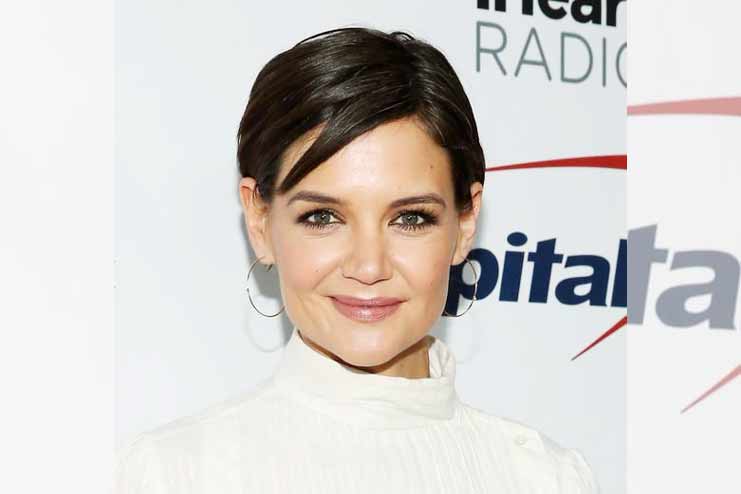 This hair style is just right for your well formed cheek bone and your flawless jawline. This hairstyle portrays the reality of a heart shaped face.
6. Fragile Bangs Sleek Hairstyle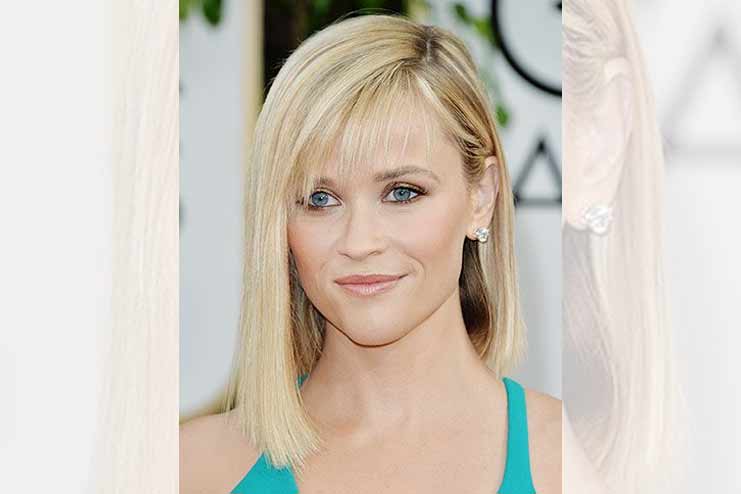 One must have an art to make this hairstyle, your bangs have to be chopped uniformly where in one part on your bangs will be thin and sleekly bangs and one part of your bangs will be long and thick.
Do not evenly chop your bangs let their be a variation within the bangs,
7. The Engaged Ponytail Hairstyle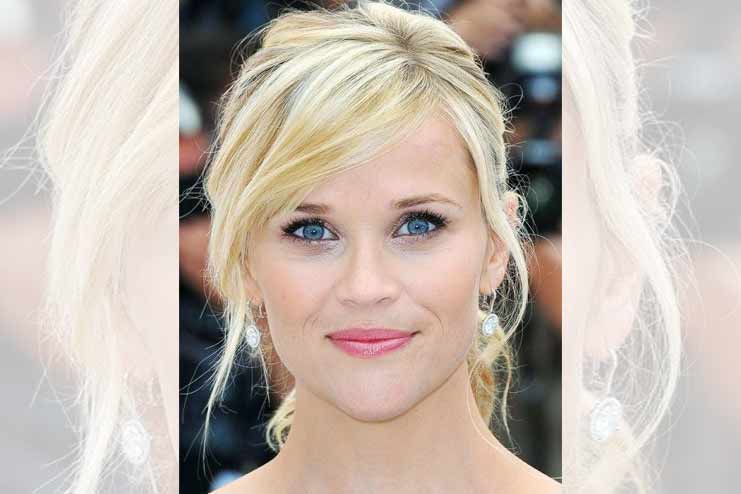 This hairstyle for a hear shaped face gracefully accentuates the over all look on your face with two of your hair strands falling besides your ears.
You must tie your hair slightly loose in a way that your forehead is not too visible, but your hair is giving a bouncy look.
8. The Bun and Bang Half Hairdo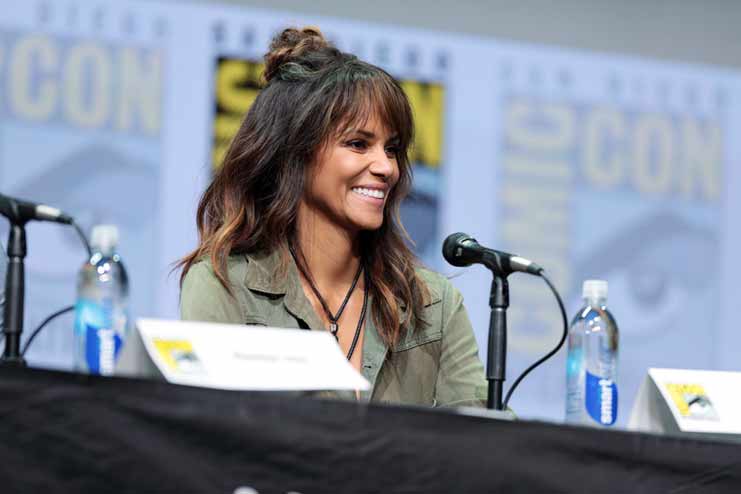 This form of hair style demands for your bangs to be finely cut and not very thick bangs should you have, it highlights the beauty of your cheekbone.
9. Rolly Polly Side Twist Hairdo
You can take a part of your hair, roll it up gracefully to the sides. Do not twist and make it too tight and leave your hair loose. It will stay so well and look dazzling on your heart shaped face.
10. The Crescent Bangs Hairstyle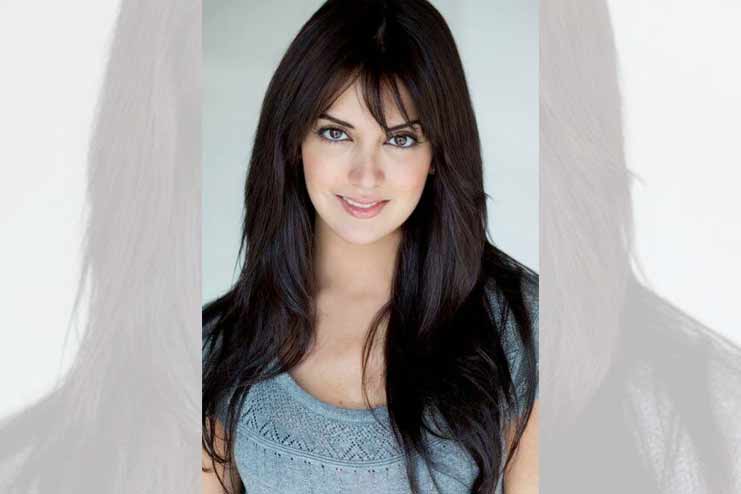 The layers of these beguiling crescent bangs is a lovely hairstyle for a hear shaped face. The features of the cheek and chin are at its best and the forehead is also covered. So the proportion between the three is accurate and gets balanced well.
11. Tiny Pixie Hairstyle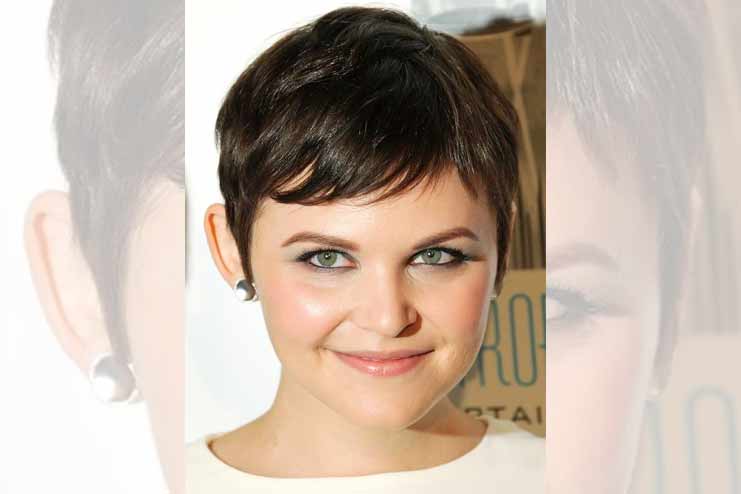 This haircut is a baby like hairstyle that is hep and chic when you have to wear on your formals. It is a suitable short hair style for a heart shaped face
12. The Bangy Bun Hairstyle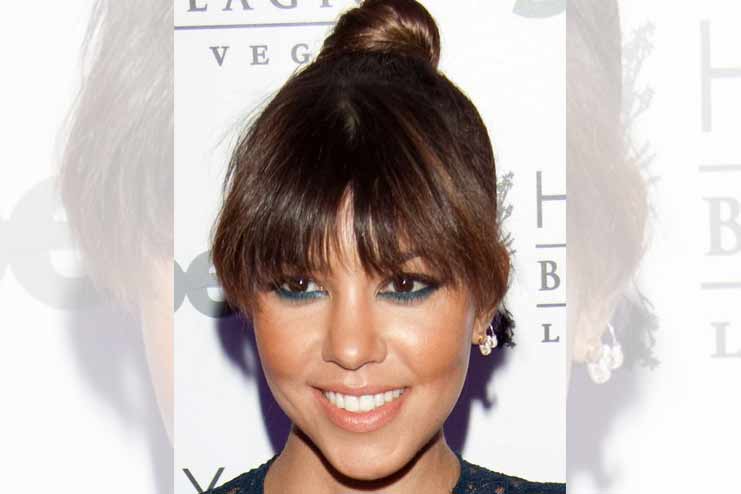 When you have a hear shaped face, not all bangs fit well on your face. This side swept bangs with a high knot beautifies the whole of your face and your heart shaped face makes your face look prim.
All in all, do up your hair adjoining and mixing all your creativity and ideas together after getting aware of the whats, knows and hows of arriving at a conclusion of how to get to the best hairstyle for a heart shaped face.
To get a better understanding of hairstyles for a hear shaped face, look into the pictures of these well-known Hollywood celebs named Halle Berry, Reese Witherspoon, Jennifer Love Hewitt, Angelica Bassett, Zooey Deschanel, Eva Longoria, Ashley Olsen and Scarlett Johansson.
Joyfully expand your cheeks and smile picking up the best hairstyle for a heart shaped face!