You say potato, I say potato! Everyone remembers this dialogue, or do you not? Nobody puts baby in a corner? Nobody can deny the sheer, warmth filled allure of a good old romantic comedy, it where your movie watching journey started! Each of us have our favorite rom coms, the one we rely on to clear our week day blues, or the ones we watch, curled up with a blanket and some warm coffee on a rainy noon. Its nostalgia, goo humour, and all that romance. Like honestly, whats not to like?
And even though romance and comedy are both subjective, there are certain Coming of age movies
that just make your heart swell. And for obvious reasons we could not rank this list considering how there are 500 such films which we love, but long story short, the list below is composed of our 20 most favorite ones:
16 Best Romantic Comedies of All Time
1. Breakfast At Tiffany's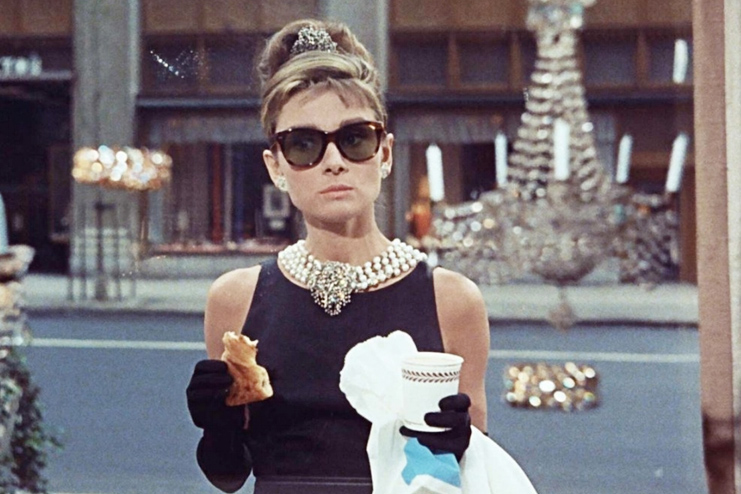 This has to be one of the most loved movies, considering the effervescent charm of Audrey Hepburn. This is a movie is what you called a love letter to New York. A freewheeling party girl who courses around the city, questioning life whilst still having a good time. And when she falls for a rarely employed writer, Paul Varjak, gosh! A love story like that is just so flawless. The stellar acting and unique storytelling is what makes Breakfast at Tiffany's still so iconic after all these years.
2. Bridget Jones Diary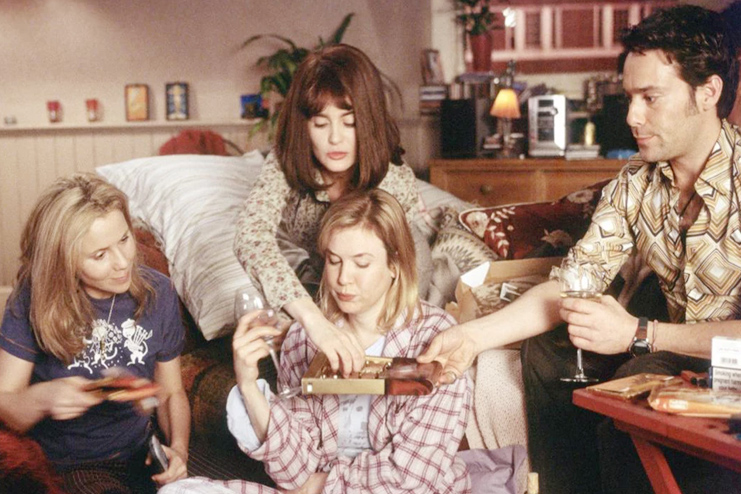 Part time clumsy and full time funny, Bridget Jones is the quintessential Hollywood protagonist who never knows how to get the guy but obviously ends up getting lucky. The movie is so feel good and funny that you forget how impossible it is. And the two cuties obviously make it worthwhile. Hugh Grant and Colin Firth along with Renee's adorable charm while she hilariously confides her love life woes into her diary make this movie and an eternal favorite amongst Rom com lovers. Our favorite scene has to be the gush worthy fight between firth and grant over Renee on London street!
3. Notting Hill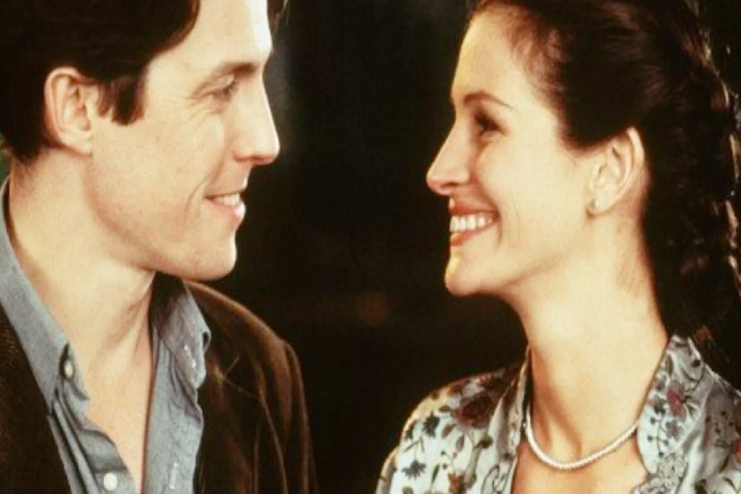 This has to be the cutest movie ever.released in 1999 it has the amazing pairing of Hugh Grant and Julia Roberts. The love story seems impossible as Julia is one of the biggest stars whilst Hugh grant leads a completely different life as a bookshop owner, but the probability of romance and the endless quirks by various other supportive characters make is such a classic. One that gets completely embedded in our memories. Isn't there just something amazingly romantic and dreamy about the cute British charms of Hugh Grant? And the very famous line by Julia is obviously unforgettable: "I'm also just a girl, standing in front of a boy, asking him to love her."
4. 10 Things I Hate About You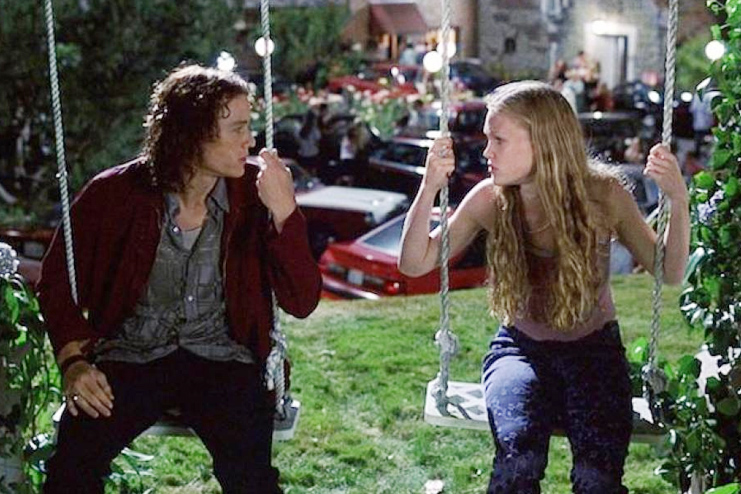 If you talk about coming of age movies and you do not mention 10 things I hate about you-you seriously have been living under a rock. Heath Ledger's unbelievable cuteness, Joseph Gordon Lewitts awkwardness, the high school charm and the endless pursuit in a refreshing, sarcasm infused candor- what else do you need? the angsty Julia Stiles and the heart fluttering endeavors are probably all that marks our high school movie memories. And nobody, absolutely nobody can forget Heath's flamboyant pursuit and the easy charm the movie so generously offers. The movie gave a different and hilarious take on high school movies whilst following every norm, and honestly is there anything sweeter than heath ledger singing " can't take my eyes off you " with the school's marching band?
5. When Harry Met Sally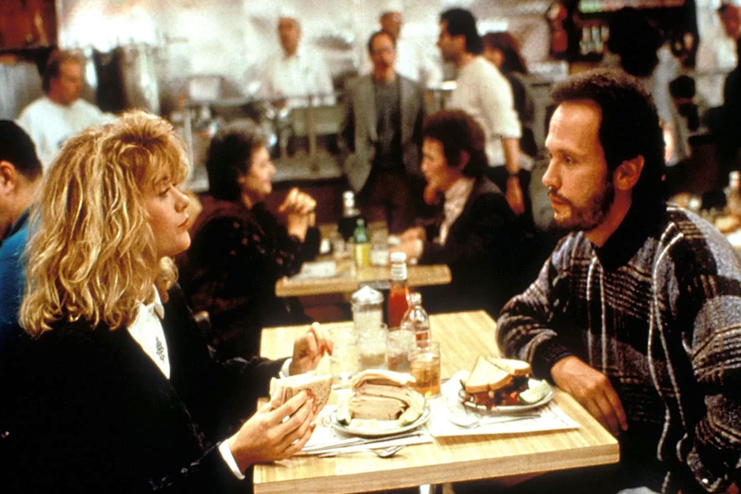 This has to be one of the most iconic movies ever, probably a movie that can single handedly define the the rom come genre. Can two a man and a woman actually just remain friends? Tit is the sensational movie that started this discussion and how! That even decades later , movie fans all over fawn over this movie. Hilarious, witty, smart, this movie has literally all the ingredients that ,make it a great watch for almost everyone. And if all this were not enough, it has those non dramatic yet subtly heart melting moments of romance that make you want to believe in true love.
Oh, and who can forget Sally famous moaning scene in the diner? Oh, the stuff of legends!
6. Say Anything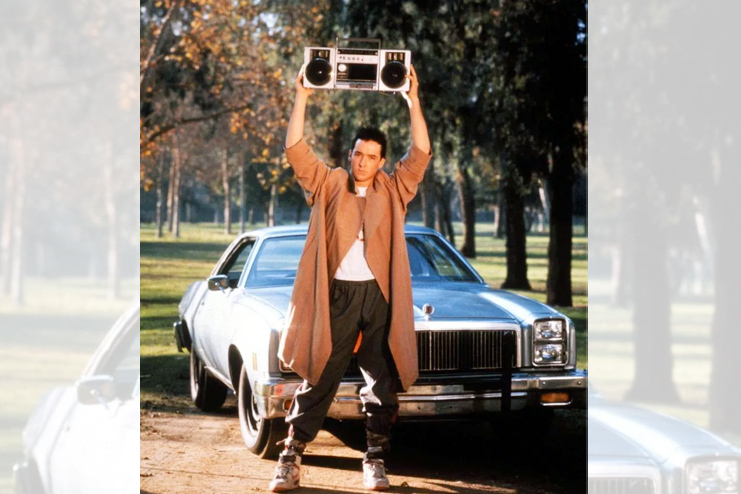 The famous John cu sack stereo scene is how girls have envisioned being pursued since time immemorial. The effortlessly charming and adorable ways in which he pursues the beautiful Diane court and the trial tribulations of young love make it treat to watch for all ages. The movie dabbled with topics that plague almost every teenager, and it dealt with heartache in a way that makes you want to go through those years all over again. Awkward, yet sophisticated and of course challenging. The movie is all bits inspiring and sensational for all the young lovers out there.
7. La la land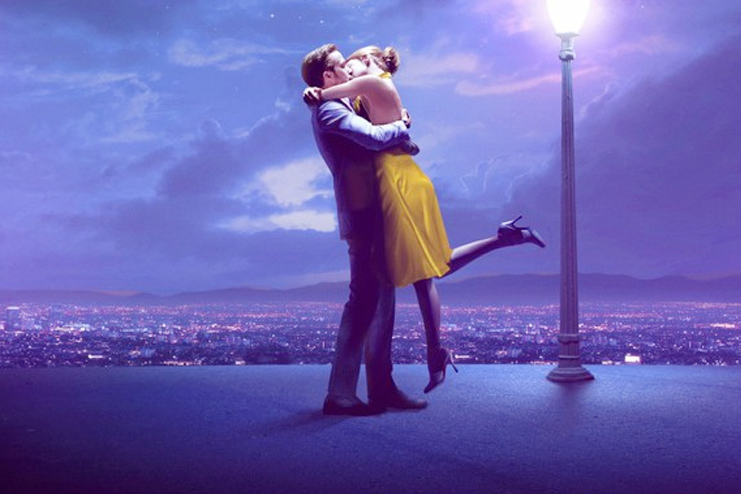 A fairly new entry but the magic is too surreal for us to not include this in the list. This movie is effortlessly stylish, real, heartwarming, dazzling and stuff that dreams are made of. With music that could make you dance or weep at the drop of hat and a tantalizing number that make you wonder just how long did it take Gosling to become such a good dancer. The movie talks about drive, passion, love, career and art with a panache that is sure to make audiences swoon. And swoon we did! With heart warming performances from both the actors and they way Emma stone dazzled the screen, we won't be surprised if this goes on to become a cult favourite in the coming years.
8. 27 dresses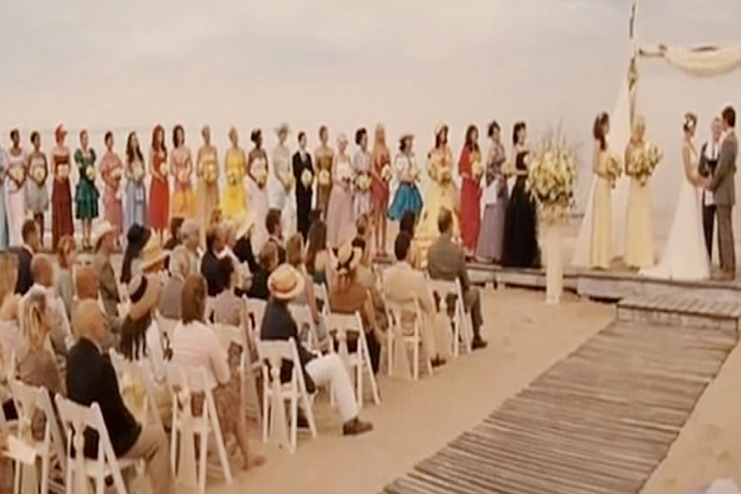 This has to be one of those cliched feel good movies but no body can deny just how warm it is. As we watch Katherine Heigl course through her love life woes, we cant wonder but self reflect. Of course, life would be easier for all of us if we had the added advantage of swashbuckling cutie bending around for us and making us feel loved despite our insecurities but this isn't about logic. This is about rom coms, and just like various other movies from the 2000s 27 dresses infuses wedding, romance and comedy to ensure a pretty good ride.
9. The Wedding Singer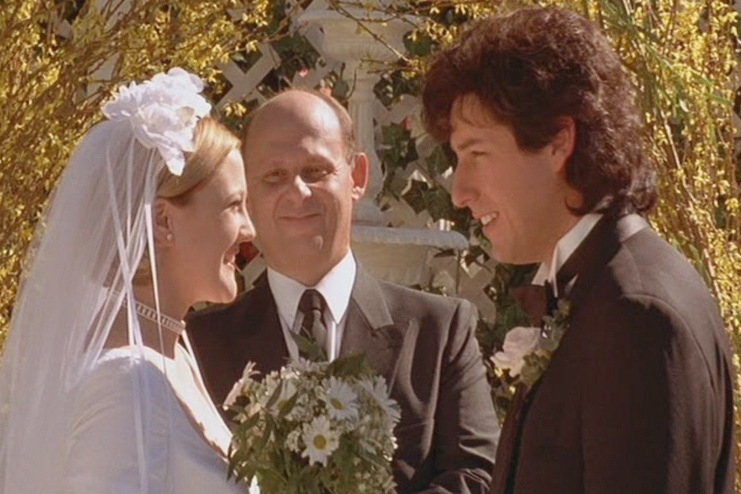 Oh drew Barrymore has to be the poster girl for rom com. Her bedazzling cuteness and the band boy shenanigans of Adam Sandler make this a cult favorite. There is just no denying it. The audacity with which this film warmed our hearts is undeniable,it had all the elements from the eighties that we loved and considering how obsessed we still are, it is quite believable how much we still dig the beauty that this hilarious movie has to offer. Though the storyline might be a tad bit predictable at points, it still makes for a beautiful watch. The warmth emanates in every scene and their terrific screen presence along with some amazing support from the supporting make it the ideal watch for a Saturday night in
10. Pretty Woman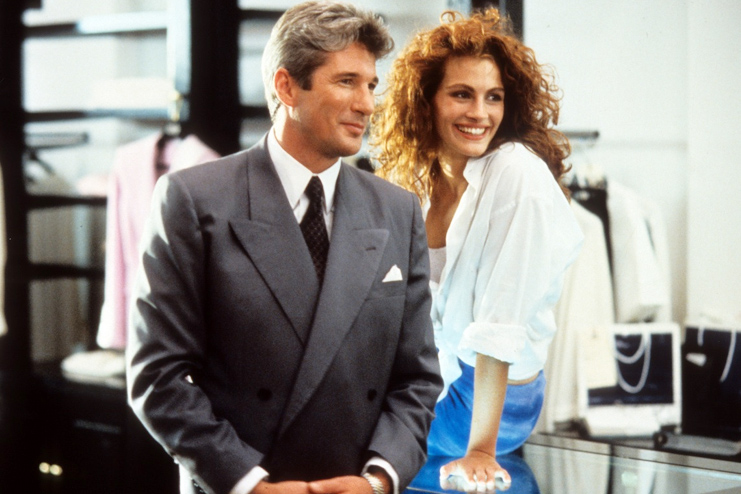 Julia Roberts and Richard Gere and there impenetrable chemistry is what makes this movie such a sure shot winner. Set in the early nineties, when the playboy Gere falls for good natured sex worker Roberts. The movie is delightful, its got excellent storytelling and moments filled with true humour, and not to forget Julia's stunning performance, she had so many fun filled moments and hilarious antics that makes you hope for better things. The movie had so many iconic moments that it definitely deserves a place on this list as one of our favorite romantic comedy movies!
11. Graduate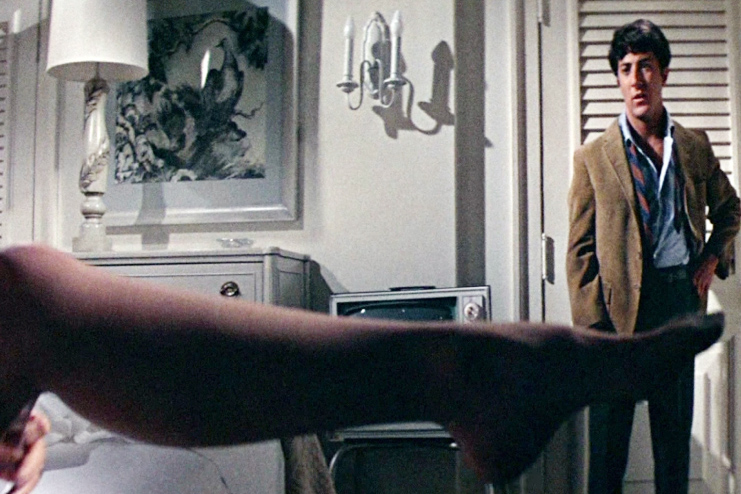 One of the most famous movies of that decade, The Graduate may not be your conventional but its every bit interesting and fun and gave romantic movies a different edge. the very famous "are you trying to seduce me" still cracks us up.the post college angst that Dustin Hoffman's character goes through, still makes up for an extremely interesting premise, and then he ends up falling for Ms.Robinson's daughter.
12. How to Lose a Guy in 10 Days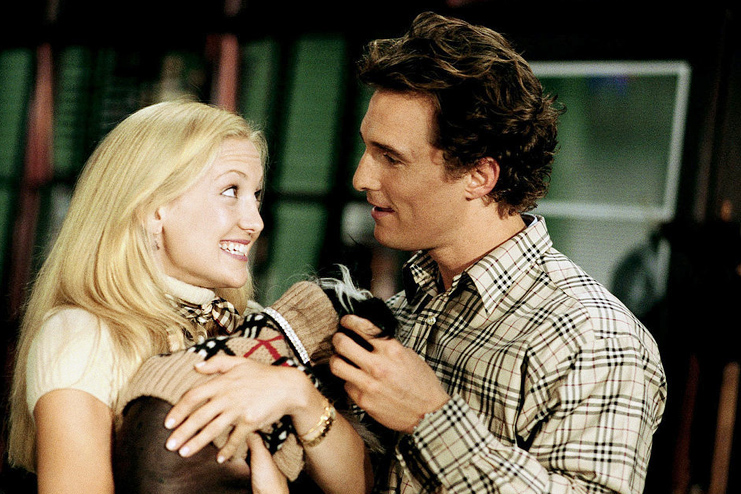 Kate Hudson and Matthew McConaughey made the whole world swoon with their chemistry. The extremely good looking duo was not only funny with their hilarious antics but also extremely charismatic considering how even after two decades this is still one of our favorites. The movie starts with a bet that Kate Hudson will lose a guy in 10 days and Matthew makes a similar bet except he says that the girl in question will fall in love with him in 10 days. What ensues is a story full of wit, hilarity, and of course warmth. Watch it for the fuzzies and the extremely good looking cast.
13. Never been kissed
Its time, we should all just declare Drew Barrymore as the face of rom com, I have said it before and I will say it again. Because who else can portray the innocence and candour of young love in a manner that is heartwarming the Drew can? Not only is Innocently cute throughout this coming of age movie, her expressions and her experience arouse a sense of empathy that is only reserved for real life. And when we watch her get a chance to relive high school, its almost as if we were reliving it. The movie has Shakespearean references, excellent fashion choices and of course the existence of Molly Shannon. Whats not to love?
14. Annie Hall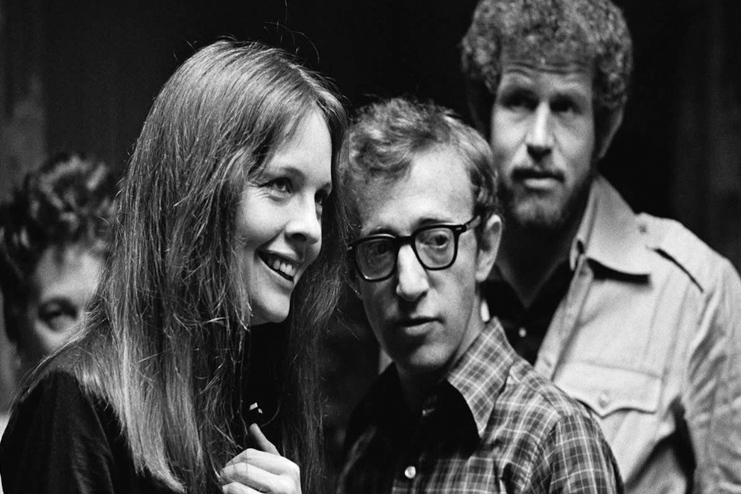 Ever felt completely neurotic about your sense of self and romance? Well, you are not alone. This art movie feels oriented satirical take on the reality of love and women by Woody Allen will surely crack you up. At first you might be confused, but eventually, you will sympathize. The business of love the allure of the charming Annie Hall portrayed by Diane Keaton, Annie Hall explores the various domains and conversations people associate with romantic relationships and makes for an interesting watch and the wisdom of it all only gets better with the years.
15. Grease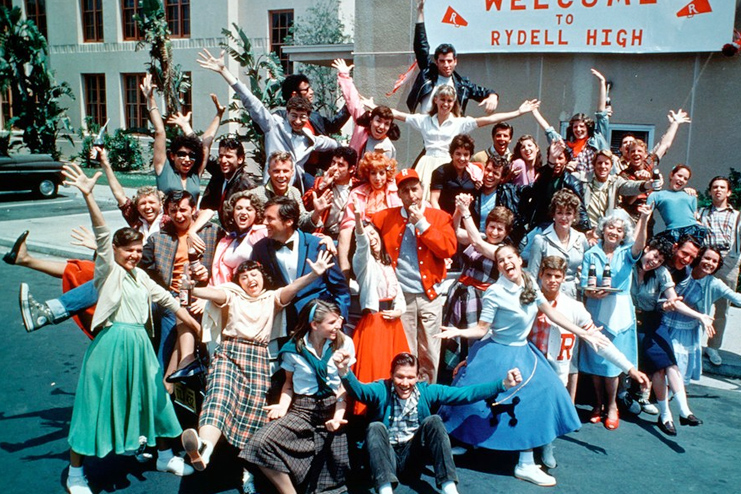 Another timeless romantic comedy that has us all fawning over it even after all these years. The over the top musical makes for an interesting watch as we catch ourselves singing along to every lyric, very beat.be it John Travolta's swashbuckling styles, or Olivia Newton John's girlishness. The movie is iconic, has great performances by everyone and not to forget some unbelievable fashion ideas. Grease is till on of the most beloved and charming movies that tell tales of young love and otherworldly charisma that we all know can come very handy to ward off the weekday blues. A romantic comedy like no other, it truly deserves to be on this list.
16. Pretty In Pink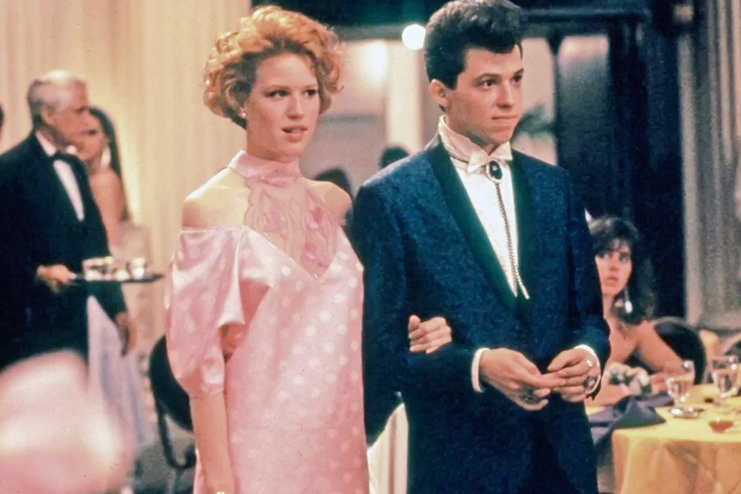 This list would truly be incomplete if we were to miss out on John Hugh's 80's dreamy charisma. There is just some feel that the movies from that decade, the ease, the simplicity. The movie has an endearing sense of humour and its very own prince charming that will give you #goals. Coming of age cinema has always been John's forte and the characters in this movie are emboldened and shine through the performances. Its gt values, admirable wardrobe choices and two cuties who tumble through adolescence waiting for their lady love, the inimitable Molly Ringwald. Pretty in pink may be cliched, but it's definitely one of the most coveted romantic comedies of all time.