Valentine's day is just around the corner and it is time to make memories for lifetime, with your beloved. Valentine's is not just about giving chocolates and red roses, but it is a day to celebrate love and treasure the bond you share. So we have some unique and stunning Valentine's day gift ideas which will add that X factor in your surprises for your beloved on this February 14th.
There is no such best valentine gifts for boyfriend, we just need to find out the interests and likes of our beloved and use our creativity and imagination to bring out something enchanting, mesmerizing and astonishing. For Valentine's day is a tribute to the love you share with anyone from your partner, spouse, boyfriend, friend, sibling and even parents. As much as I love to buy gifts for Valentine's not just for my better one, but for my family too; specially my little one. For me, Valentine's is all about happiness and euphoria which multiplies when you share it with someone near and dear to you.
So we have Unique Valentine's day ideas to enchant you
History of Valentine's day; how, when and why this day came into existence:
dates back to a dark and not so rosy time, when the Romans celebrated this day by hitting on women, like literally. It was believed that when a women would be hit by a drunk Roman Lad, she would become fertile. This was not just brutal but a more kind of match making fortuity. Names of women on paper were drawn by men, that's how the couples were decided and celebrated for the entire duration of the festival. This was back in 3
rd
and 4
th
century.
Then came an entire era which is prominent in the history of romance, love and tragedy; the Shakespearean era which romanticized this fiesta and Valentine's day became a popular culture celebration. And came the Kansas City conglomerate Hallmark Cards which changed the way Valentine's held up, and it have never been any better.
Best Valentines Gifts For Boyfriend:
Wondering how to know about best valentine gifts for him, well! Look no further. We have some really interesting and brilliant valentine gift ideas which will make your beloved swoon and deep dive in love with you again. As when you gift someone, the precious thing means more than just an item of use.
The gift is a piece of your heart and soul which would remind him or her, about the memorable time you spent and the love your shared. It is a way you hold on to things which mean more than just a relationship out of blues. Check some wonderful men's valentines gifts which are truly mesmerizing:
1- Make a wonderful card collage with pics from each moment you shared together: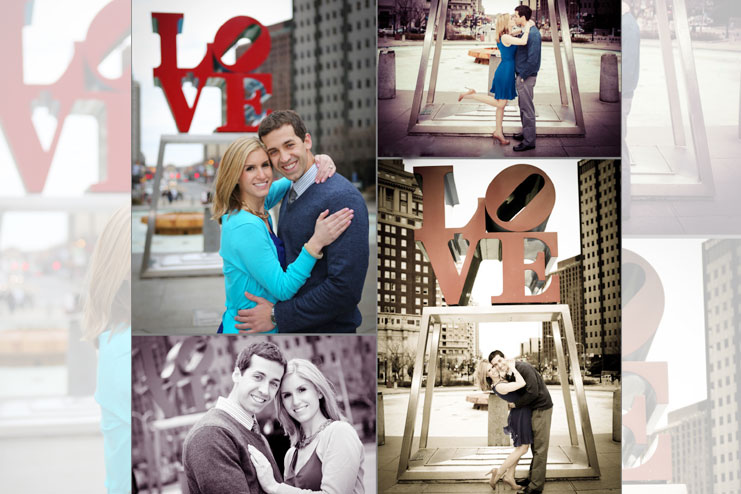 Some DIY valentines day gifts, which are truly memorable and special include something which brings back all good times you shared and tickles by taking you to the journey which covered the many milestones, with you two holding hands at each step. All you need is some paper, art supplies, picture prints, scissor and decorating stuff along with a punch for creative dive. Just add pictures and decorate them to make a stunning card for your beloved
2- Valentine's day cookies with love: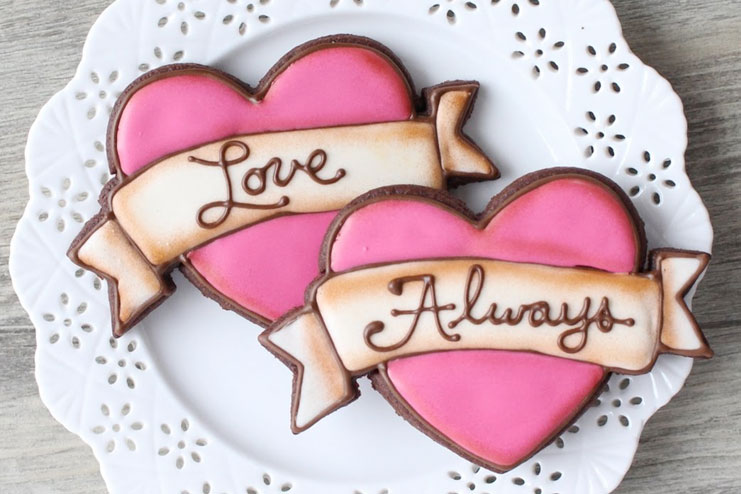 Another DIY valentines day gift can be to prepare the cookies with wonderful ingredients. Make them colorful with funfetti or choco chips, add some of those sweet ingredients which your beloved just relishes and decorate the cookie with icing and write your beloved's name on it. This can be a sumptuous valentines treat which would remind him of how madly in love you are and how sweet your relationship is for both of you
3- 7 day valentine gift ideas: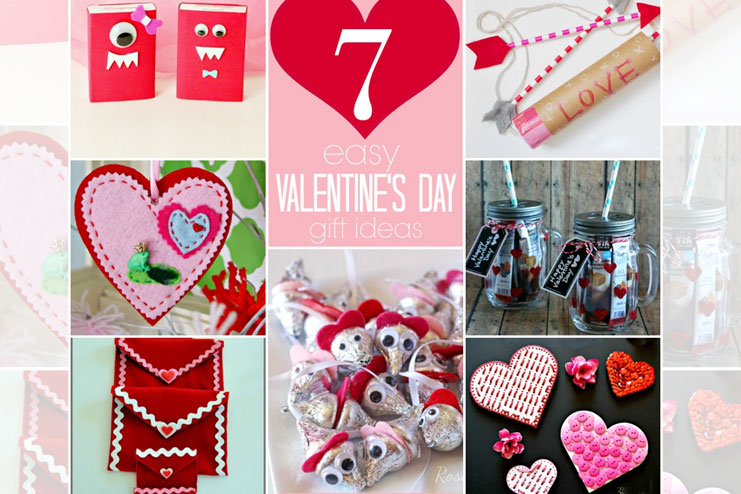 Chuck the whole tradition of chocolate day and card day, just create your own special 7 day regime. Pick the things, places or activities you two like to do and go ahead to chalk the plan. All 7 days must be special leading up to the valentines day and for every day pick. Some ideas for the 7 day schedule can be; Mexican food love day (pick your favorite restaurant and reserve a special meal for your two), amusement park together for sharing the adventure and thrill, candle lit dinner at home where you prepare and arrange everything, give him DIY valentines day cards, Send him text every few hours with pictures of you two from the past many years you have been together, share a playlist of the love songs you both adore, book two tickets for musical concert for you two, buy him or her the item which they have been wanting to but not getting time to buy, give a hand made flower by checking some origami videos on Youtube.
4- Buy him a worthy gift: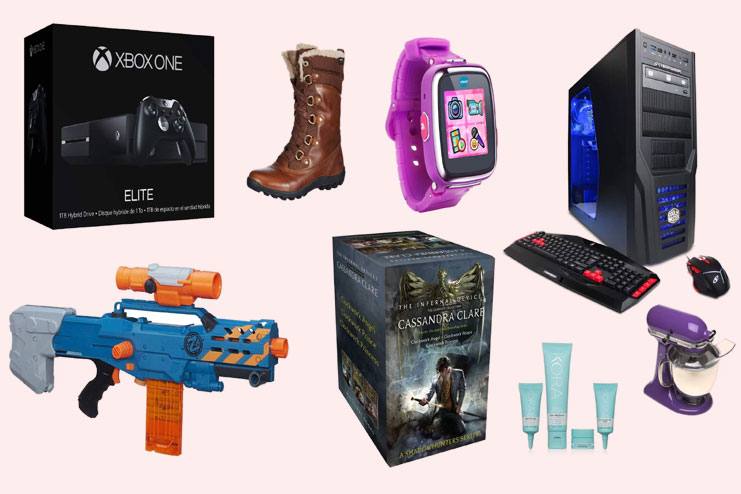 Pick designer sunglasses, fragrance, wallet or a watch; infact a fitbit fitness tracker can be the most endearing pick for Valentines which shows you care about the health and wellness of your beloved. The only worry when buying such extravagant gifts is if or not, the item if of any value to your beloved. While many times we end up spending heavily just to show our love and bring a smile on his face but money not necessarily is the key to that. So take a call based on his interests and ideas rather than going by the trend for picking luxury gifts for him
5- Plan the whole day for him: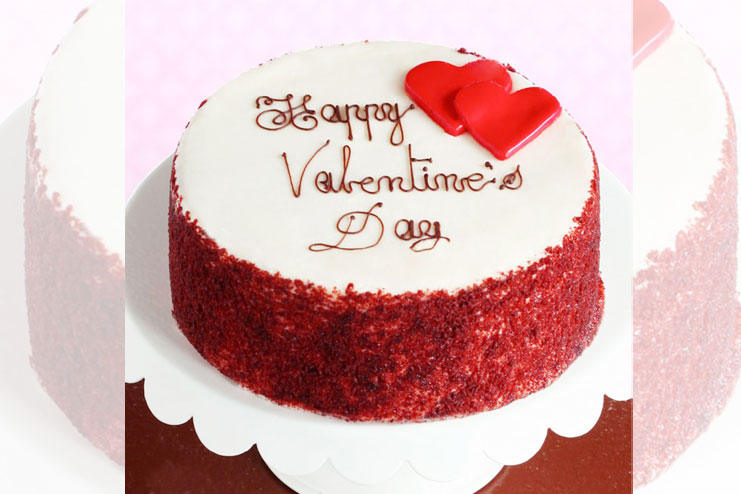 Plan this 14th Feb as a special day for the two of you, surprise him with a midnight cake which you baked to begin your valentines on a sweet note. Then prepare an early bed tea and breakfast, go for walk or jogging together and spend some time around a calm and peaceful place with amazing views. Catch up with an old movie or a TV show and plan the day with some surprises like flowers delivered at a particular time, card sent for a particular time and for the evening; book a special dinner for the two of you at your favorite restaurant or a romantic one you just saw. And at the dinner gift him something special DIY stuff or things you bought for him. Post dinner time can be a long walk or holding hands at a quiet place.
Best Valentine gift for girlfriend:
Valentine's day gift ideas for her must display more affection and love than anything else. We, women may not like the silent treatment that much and we definitely need something which speaks loudly and highlights our love. So a simple Hallmark card or a box of chocolates is no more the way to our heart. We do need some effort and lot of love put in by our beloved for just buying something may not be ideal at least on this day for love. If you buy a card, make it sure you bring in with balloons, and surprise us in the morning or at midnight. For the card which comes in through post or mail is not what enchants us, for majority of us it does not. So some creative valentine gifts for her include:
1- Get Creative: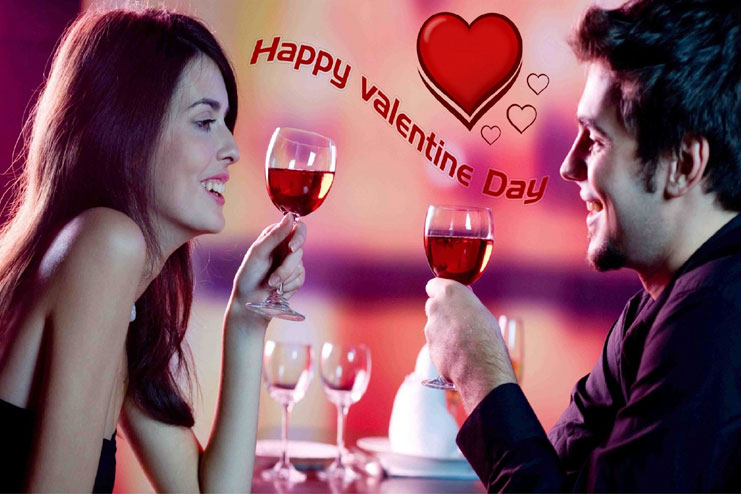 If it is a card then let it be a DIY or something which is just more than a store brought hallmark pick. Get photo prints on card or photo magnets or make a card yourself using art supplies and decorate it in a way that it looks unique and special. For a what woman want is not just a simple purchased item but something where you have put your heart and mind too. Write beautiful lines or poem about your beloved in the card and mention some sweet memories form the time you met or had your first date or more
2- Make her a special valentines day breakfast: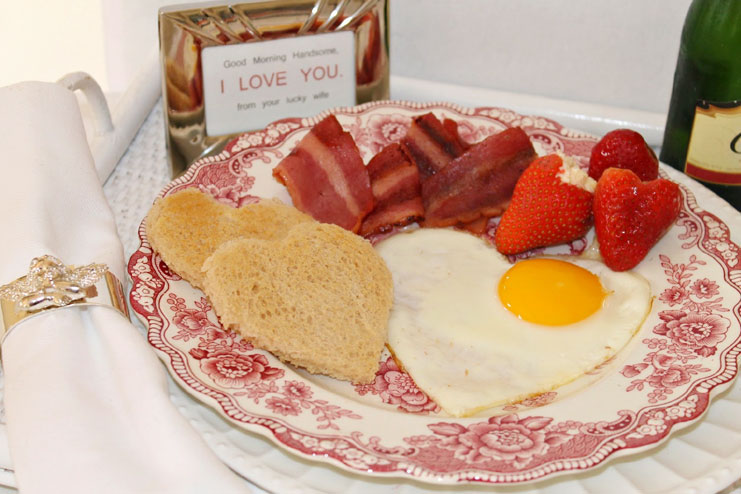 All women just love to be pampered, may not be true for all days, but at least on those few special days when showering your immense love is the right thing to do. And when men prepare a meal for the beloved, and surprise her with the amazing presentation, it becomes all the more special. Talk of the preparation and I am immersed into the special tea he would prepare for me, which truly stays the most memorable of our times together. A bed tea with her favorite breakfast can be a great way to begin this special day on a highly romantic note.
3- Wine tasting tour: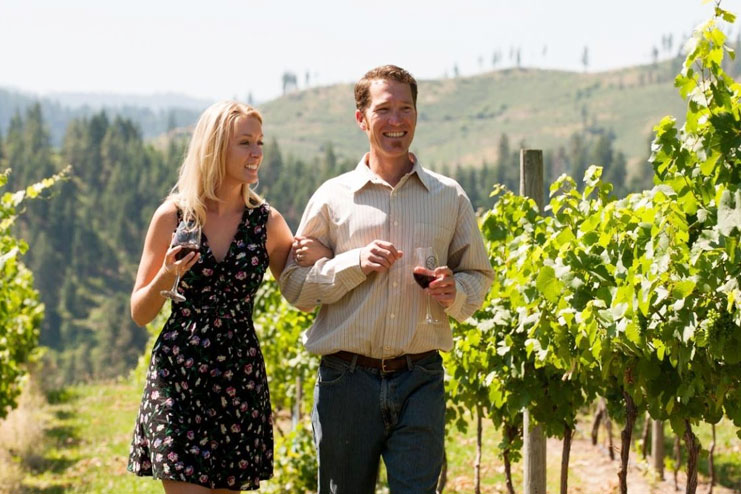 Organize a wine tasting tour for your beloved if she is fond of tasting wines. This is truly the kind of thing that would bring her shine and smile. Drink those delicious wines together and watch a movie or go for a drive later. These are some ideas which work brilliantly for the cold month and warm celebration
4- Gift her diamonds or pearls: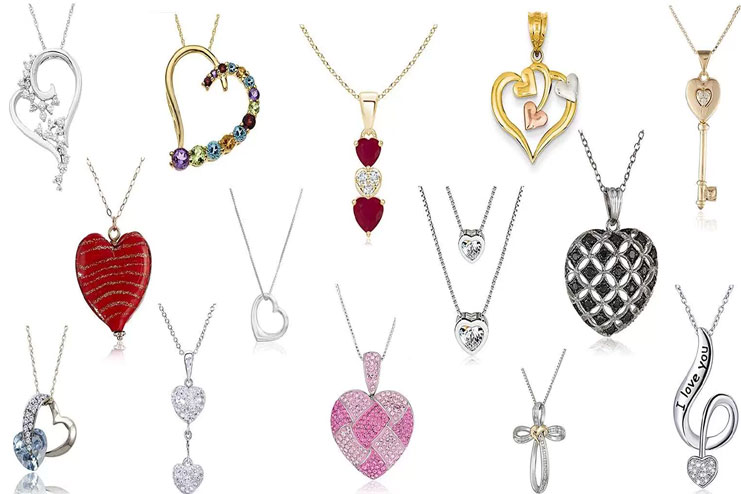 Pearls and diamonds are never cliche for valentines day gift ideas for wife or girlfriend. A women just loves these sparkly, glittering and breathtaking adornments on herself. Do not go overboard by picking the most expensive stuff, just a small token of love which is stunning and will make her feel precious
5- Take her down the memory lane: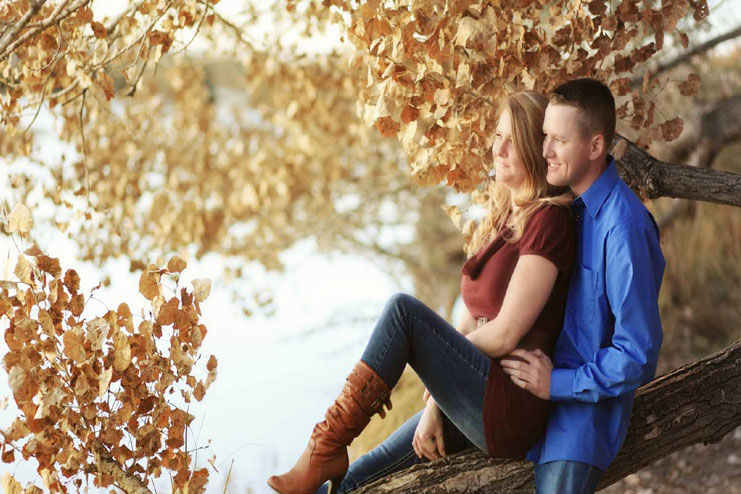 My most precious memory of wonderful gift stays the one where he took me to the place where we first met. And of course it was the Airport, but coming again to the same place where we met first time and on that special day, means a lot. It took us both down the memory lane, to the days when it began to the times we spent connecting with each other and to the things we hold dear even now
6- Top ten valentine gifts for her: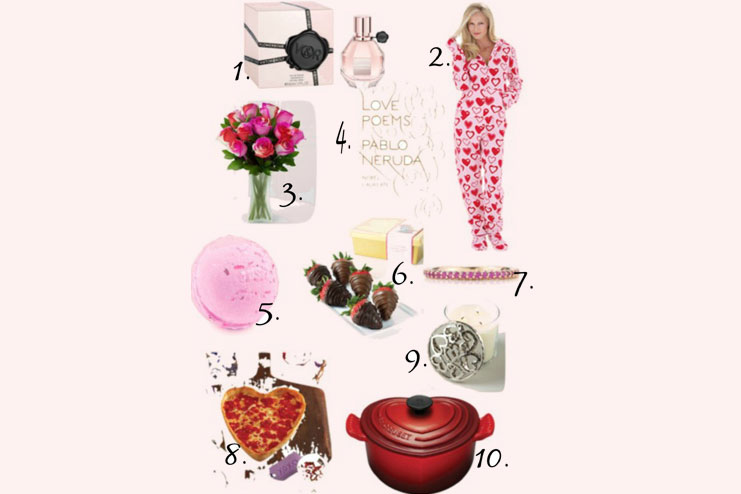 Valentine gifts which are quick and handy but also mean so much more than a piece of an item, would most definitely make your day. Here are some such romantic valentines gifts for girlfriend which she would cherish for years to come:
Give her a romantic book which you think she would love reading
Get your best photo printed on a coffee mug for her to see every morning
Present her a puppy, if she loves dogs
Give her a wonderful designer purse you think she would love
Buy her a spa appointment for the relaxing and soothing time to pamper her
Make a DVD for her with your favorite love songs
Gift her the movie DVD of her favorite all time classic
Take her on a trip to vineyard
Gift her art supplies if she loves to create them but has been ignoring her hobbies for long
Take her on a long drive and surprise her with a picnic
Valentines day is not just one day in a year celebrating love, it is rather a beginning to the days and months of love, passion and exhilaration ahead. While there are two poles apart schools of thought regarding the celebration of valentines day, but one thing is certain; everyone wants a celebration of love; one day or entire year. So plan your valentines day gift in a way that it shows immense love, admiration and care for your beloved and also promises him or her to continue the year ahead, in the same passion.
Some Mistakes To Avoid When Looking For Valentine's Day Gift Ideas: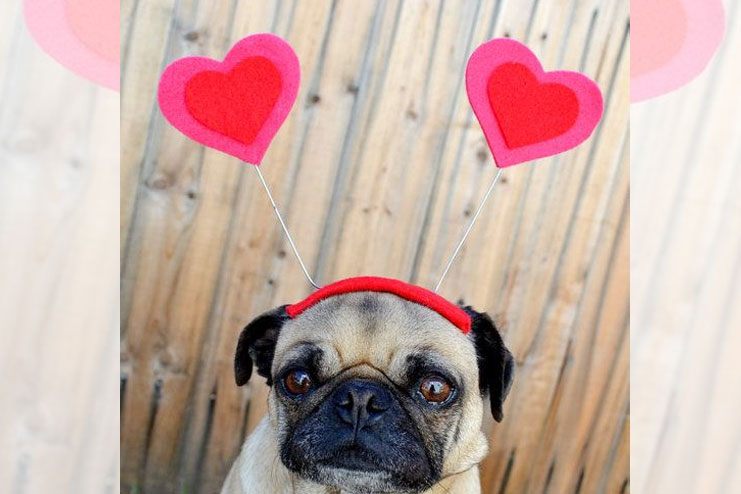 Do's and don't for valentines day must be kept in mind when buying gifts for your beloved. Be sure to surprise her in a happy way rather than shocking her for there is nothing worse than a bad celebration. Check out some strict no no for valentines day:
Do not forget this day and pretend you did remember, this can be the biggest contributor to the fall out of your relationship
Do not buy lingerie for valentine's day gift ideas, as this is not what makes her happy
Do not have exaggerated expectations from your beloved, for not everyone thinks the same way
Be open to gifts and celebration that your beloved plans for you, do not demand something from your side
Respect what your beloved has thought for you, and do not show disapproval for any gift or plan they laid our on this day
Do not give any generic hallmark card
Do not spend your time on your mobile device at least on valentines day
Don't forget your plan for valentines and end up showing late
Do not cancel on your valentines day plan, be extremely cautious when planning your day and only if at all seems doable then put it out there
Know her likes and dislikes, and only then buy something. Also beware not all women are hypoallergenic to flowers or chocolates
Share ahead and keep writing us, we love hearing from you!