Soon after you pack up from your wedding, it is time to head for your honeymoon. And it is not just a romantic get away but the most memorable one for you two as a couple. What better place than one of the best honeymoon beach, sitting in the white sand, watching the pristine waters and lost in the clear blue skies.
Beach honeymoons are truly a very relaxing and mesmerizing get-away for they not just give you an effortless lounging around vacation but it is a perfect time to kick start your romantic journey as partners. Beach honeymoon destinations are not just lazying in the sand but there are some really adrenaline pumping adventurous water sports you can get into, along with fishing, diving, snorkeling and more. For they say, "the couple that snorkels together, stays together"
Top 11 Best Beach Honeymoon Destinations:
When it comes to honeymoon, we do not want to miss anything important. More than the wedding ceremony we tend to think about honeymoon destination. For everything must be just perfect and you two as a couple must be able to spend quality time connecting with each other in most romantic ways possible. Some of the topmost beach honeymoon destinations around the world offering romantic honeymoon activities
 include:
1. Bali, Indonesia: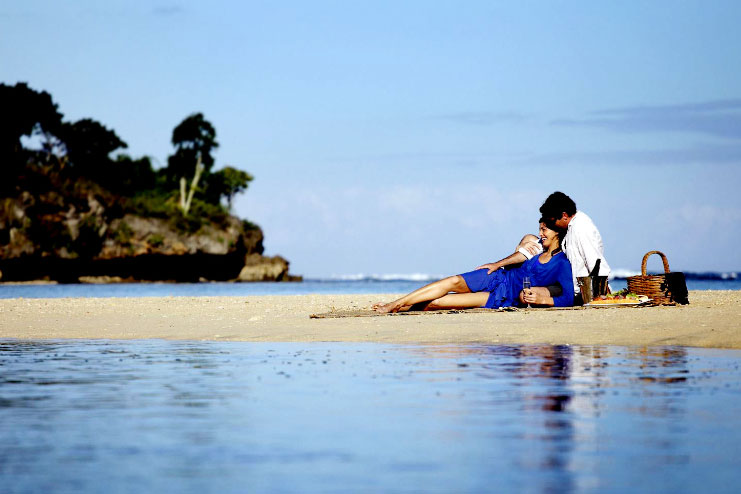 Bali is known as "created by god" and "Isle of gods" for its pristine clear beaches and water it offers the most lovely sight for a honeymooning couple. One of the most romantic beach destination in the world, Bali has been a sought after pick for honeymooners. The serene landscapes, exciting water sports, beautiful island beauty and silvery white shores are just a great way to spend time together as newly weds. Bali is an inexpensive and yet mesmerizing honeymoon beach destination with marvelous sight and splendid beauty.
2. Koh Tao, Thailand: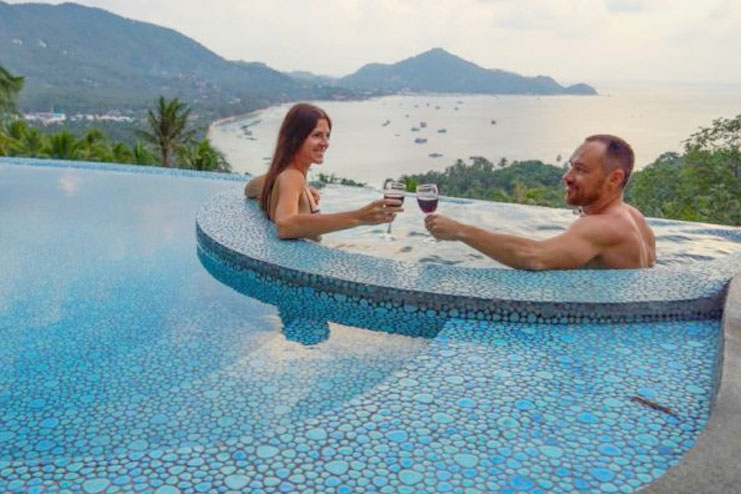 Had it not been for Thailand world would have been unaware of a plethora mesmerizing beaches and all within miles of each other. Thai food and Thai culture is just a charming addition for this wonderful beach honeymoon destination. Go scuba diving, snorkeling, ride a bike and enjoy the mesmerizing beach for miles and miles stretch. The relaxing and rejuvenating massages make this even more liked honeymoon beach destination.
3. Pink Sand Beach, Harbor Island, Bahamas: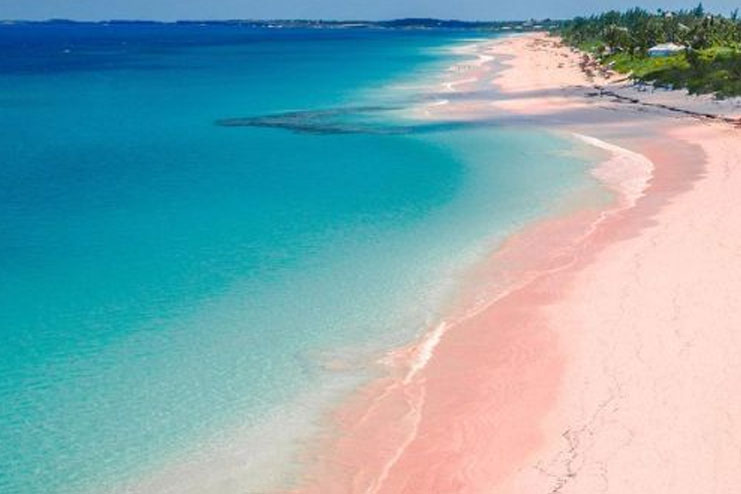 World famous pink sand beach at the Bahamas is simply a very fabulous beach honeymoon destination. Sprawling 3 mile stretch of stunning pink sand, which gets its color due to microscopic sea animals. Clear, pristine and warmest waters make it a charming honeymoon space. The resorts and the food choices are simply amazing. Pick a honeymoon cruise and match it with a few days stay at this grand beach honeymoon destination for a most wonderful honeymoon getaway.
4. Boracay Island, Philippines: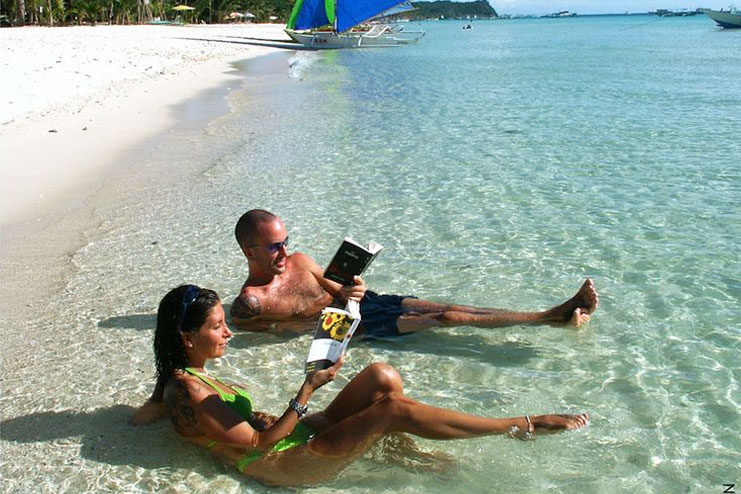 With neon bright ambiance, everything becomes so pristine at the blessed honey beach destination. This Asian beach island is bestowed with the clearest waters and brightest sand. Miles of white sand and pristine waters making the horizon appear ecstatic and mesmerizing. With great food and amazing resorts, Philippines is becoming a sought after of tropical honeymoon destinations.
5. Rio De Janeiro, Brazil: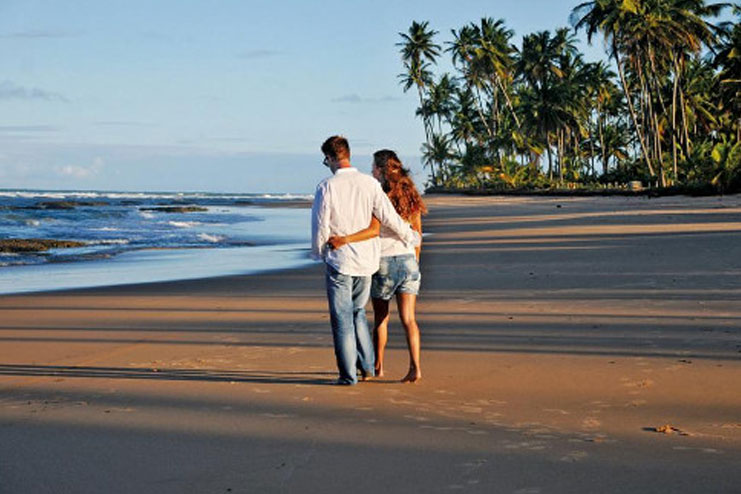 Looking out for some Gala time as couple, here is the most happening honeymoon beach destination in South America. With picturesque views, sun kissed shores, pleasing setting, and the most memorable forest setting on one side right opposite to the beach. A true melange of wild and pristine beauty, this place offers some great food and enchanting activities to make your beach honeymoon a wonderful get away
6. Ibiza, Spain: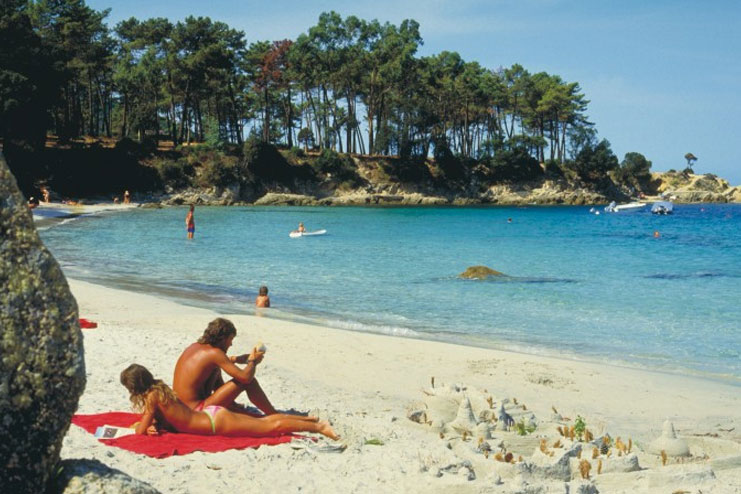 This speck of an island in the Mediterranean is a wonderful honeymoon beach destination. With its crystal clear waters and sun kissed shores reflecting blues hues is all about romance and fun. Simply walk on the miles of clear water shores, or lounge on the hammock for hours looking at the mesmerizing views, dine under the stars and enjoy exciting night life. There culture an tradition of this place is sure to mesmerize you. The sleepy hill villages, chic farmhouses, rolling forest orchards and exciting city centre nearby makes it a one in all honeymoon spot.
7. Maldives: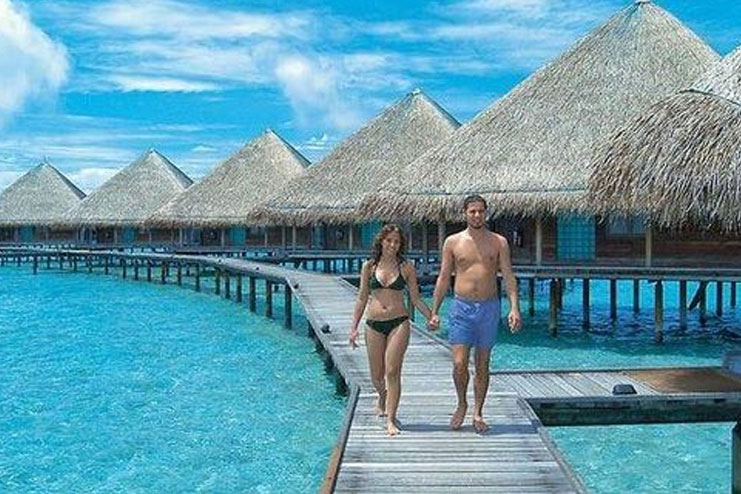 A very popular honeymoon beach destination, Maldives conjures the image of a dreamy tropical romance. Magical and serene surroundings, Maldives is an archipelago of 1000 islands in the middle of Indian Ocean. A fairy tale honeymoon space, Maldives offers sun kissed shores, clear skies, white sand beaches and some of the most stunning resorts with private beaches right on the sea. Mesmerizing ambiance, sumptuous food and marvelous list of activities; Maldives is the best beach honeymoon destinations anywhere.
8. Orkney, Scotland: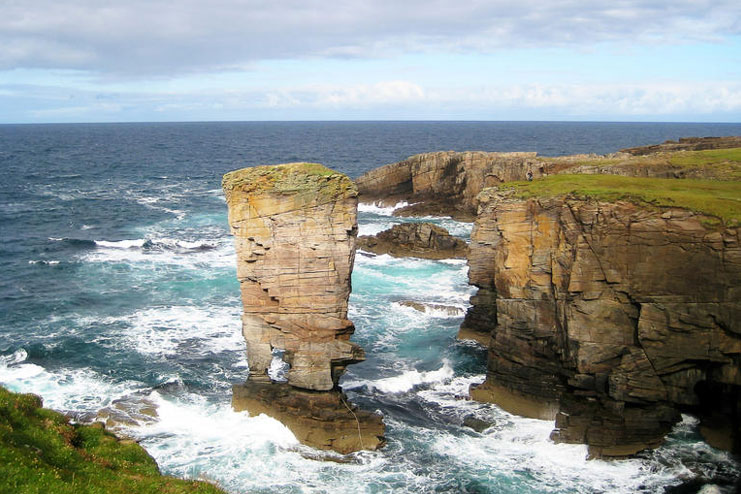 This Northern archipelago is filled with green topped islands and sandstone cliffs, making it a great and adventurous romantic beach honeymoon destination. Historic harbor and stunning resorts makes it a fun and adventurous place to be. Serene and supernatural sites makes it a surreal beach honeymoon destination. The history and cultural ruins around are truly a mesmerizing sight
9. Key West, Florida: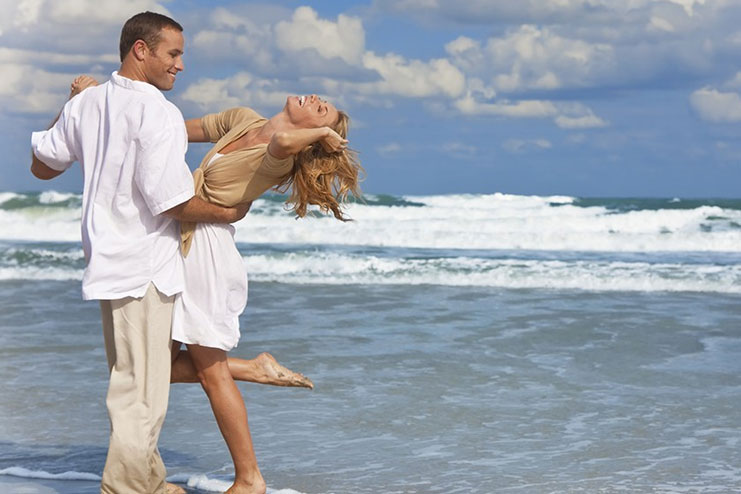 The southern most tip of USA, with some of the most adventurous water sports and clear beaches; Key West is a charming and wonderful beach honeymoon spot. The nightly sunset celebration and the amazing night life, makes Florida Keys a mesmerizing destination for those who seek great surrounding, amazing food and some really fun filled adventures but all within a few miles.
10. Red Beach, Santorini, Greece: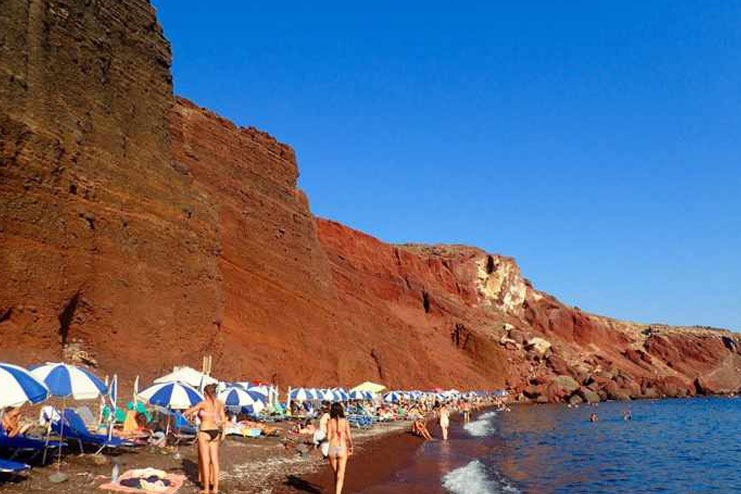 A beach amid black and red volcanic rocks flaunting it surreal beauty with red sand and blue Aegean waters. The most stunning and pristine beach honeymoon destination with ethereal surroundings and one of the most romantic landscape. Hold hands, go long walks on the sea shore and watch amazing sunrise and sunset with this exotic location which has some of the nature's most mesmerizing marvels.
11. Mexico: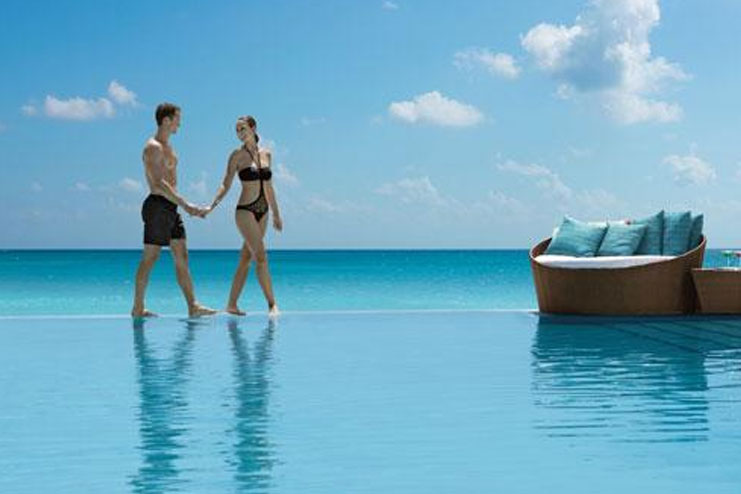 Mexico is blessed with its pristine sea shores and most delectable food choices. Warm and crystal clear waters, with stunning snorkeling and diving options, excellent turquoise waters, powdery sands and surreal allure makes it a heavenly honeymoon beach destination.
Conclusion: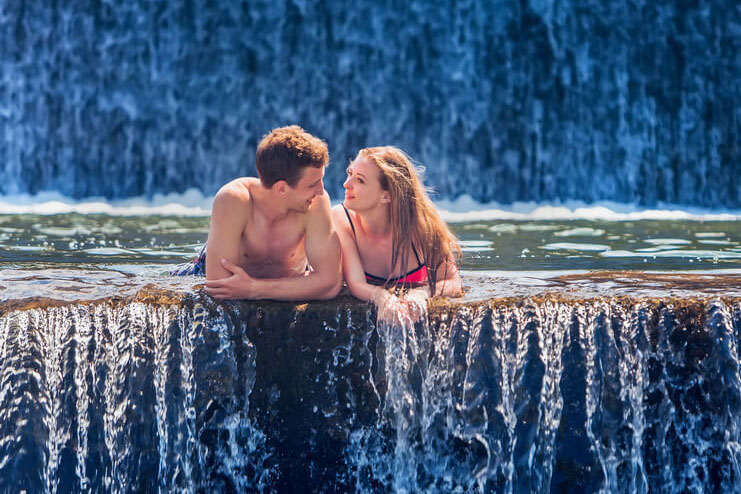 The above Best honeymoon beaches around the world are truly exotic and filled with some stunning surprises. Pick these surreal honeymoon beaches which flaunt some of the most romantic times for couples. For your honeymoon needs to be the most perfect get away the two of your take as couple for the first time.
Share ahead and keep writing us, we love hearing from you!