Once the wedding celebrations are over, and you finally have the much awaited alone time with your spouse, you can easily plan where you want to go to for your honeymoon. It is one special occasion and quite understandably you want to do everything in your power to make it memorable.
From hills to beaches, monsoon getaways, to dense jungles, different couples may have different preferences about where they want to spend their time. The honeymoon
is how you kickstart your married life, so no matter how unusual your choice of destination might be, the common factor is that it should be romantic.
Here we have compiled a list of 12 most scenic, beautiful and romantic places that make the perfect honeymoon destination:
1. Malibu, California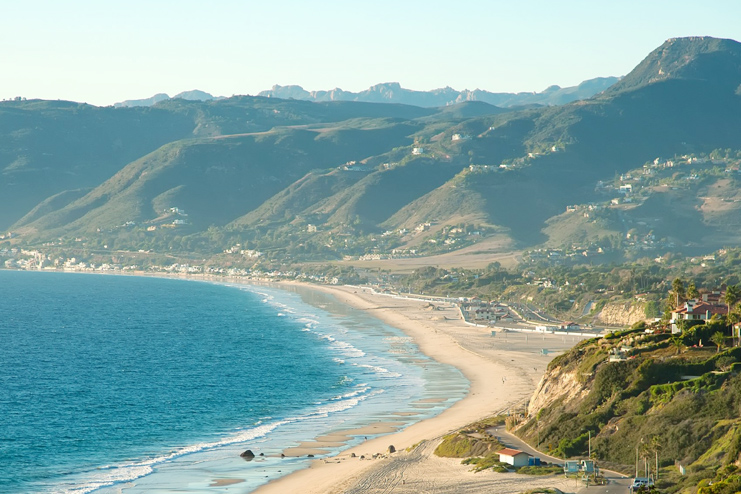 Serene and beautiful, Malibu is just as it has been described. Malibu is the prefect destination for your honeymoon if you and your partner are fond of all things scenic and surreal. Also it is extremely close to Los Angeles which gives this place a cool, youthful vibe and thus makes it ideal for partying.it is almost as if Malibu was dreamily designed for newly weds- the vibe is extraordinary.
Whether it is celebrity sightings, sizable surf, or endless rows of palm trees, every frame of the city is picturesque and beautiful. The romantic activities that are available for couples here are endless. Also cinema lovers should definitely sign up for a tour of Malibu movie star homes.
2. New York city, New York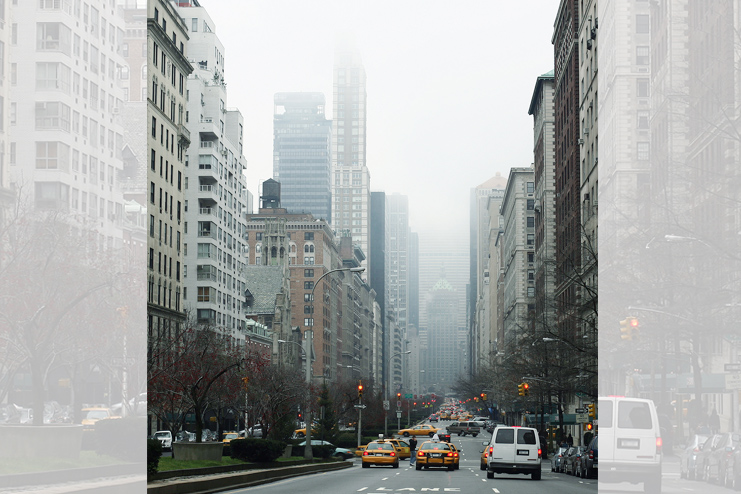 Living the American dream are we? It isn't called the city of dreams for no reason. For couples who are seeking a gala time , be it in terms of great nightlife, excellent museums and practically just the best and most famous places to hang out at, New York is the place. Brooklyn Bridge, Top of the Empire State Building, and Central Park by themselves are just good enough reasons to visit this place . The best dining options in the entire country and also the chance to experience the entire cultural conundrum that this place has to offer.
3. Kauai in Hawaii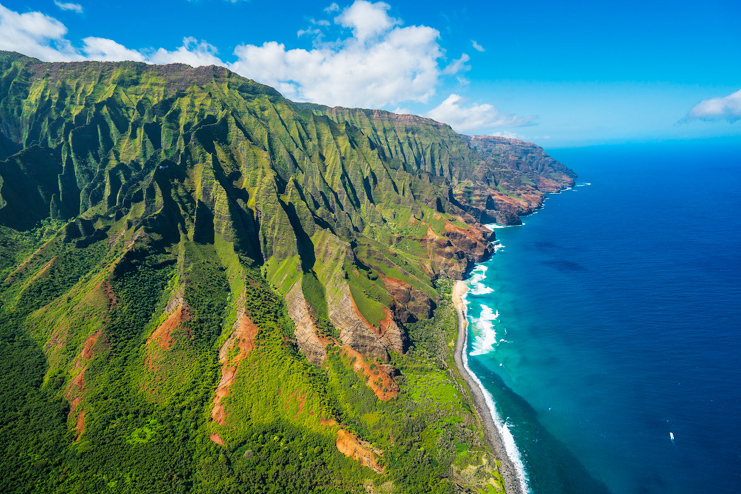 It is beautiful and serene and literally every newlyweds dream. Honestly if you are one of those nature lovers, there is nothing that will satisfy you more than the earthy charm of Kauai. The mesmerizing almost surreal beauty. If you love staying outdoors than you are in for a real treat as there is plenty of things that you can do when you are here. From nature trails, to pristine beaches, national parks and dense forests, the beauty and expanse of Kauai is endless. It is also close to other areas in Hawaii like Haiku and Honululu. No wonder it is regarded as the top destinations for newlyweds.
4. Monterey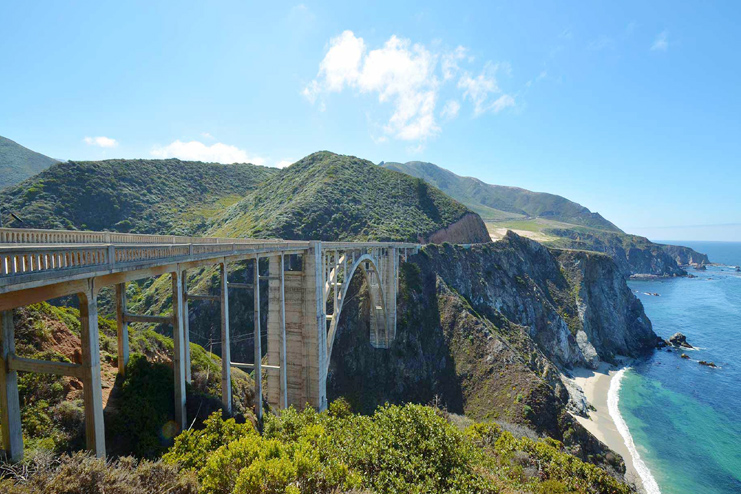 The Monterey peninsula is one the most beautiful destinations to have your honeymoon at, based along the pacific coastline it is a synthesis of quite a few types of architecture and cultures.Its a chilly areas with bright sunshine, ideal for picnics and outings. It is regularly listed as one of the most affordable honeymoon destinations.carmel by the sea is one of the biggest highlights and the city also has extremely good sea food. Away from the hustle bustle of the city this is one place that provides newly weds the calm and quiet they need for a romantic getaway.spring and fall are the ideal time to visit, though even summer can be splendid here.
5. Las Vegas in Nevada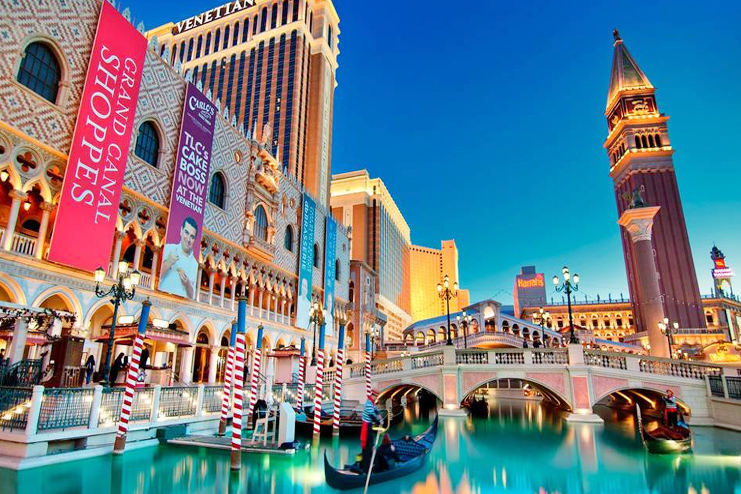 Did anyone say Bellagio? Oh what can be greater than painting the town red and chilling at The Strip, Bellagio Fountains and Conservatory Gardens, or even the Valley of Fire. The movies were right, there is no place to party like Las Vegas. This is for couples who are in for a wild ride or a crazy honeymoon. September to November are the most ideal time to visits and there is literally no dearth of activities that you can do when you are there. From stylish suites, to crazy parties, to the best casinos, and the best of events, Las Vegas always does justice to it immaculate reputation of being the best honeymoon destination ever.
6. Branson in Missouri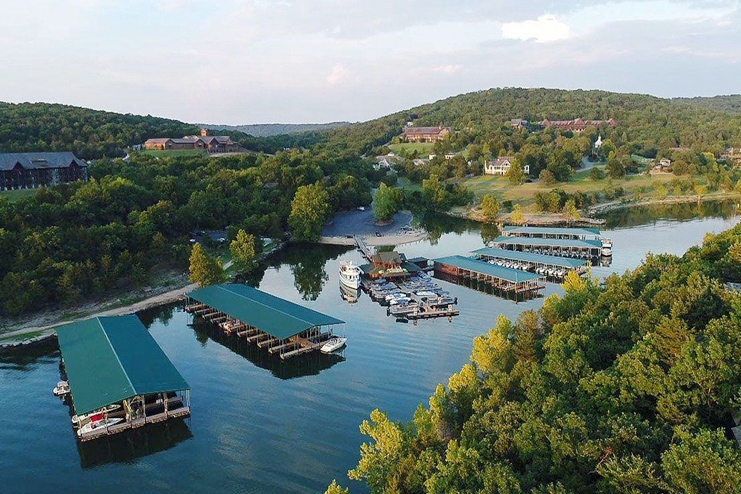 For the couple who wants to spend there honeymoon looking down at beautiful mountain tops or enjoying live music, there is no place like Branson. This greenery infused paradise every bit gorgeous so that you forget your life;s worries and actually enjoy honeymoon.you can climb aboard the Branson Scenic Railway or make a journey through the foothills of the famous Ozarks, or you could rent a boat and explore Table Rock Lake, or even take in the mesmerizing view from a vineyard in Missouri Wine Country. Branson was once recorded as the live music capital of this world because of the number of shows that take place in a year. At any given point of time there will be an event you could attend to have a fabulous evening.
7. Keywest in Florida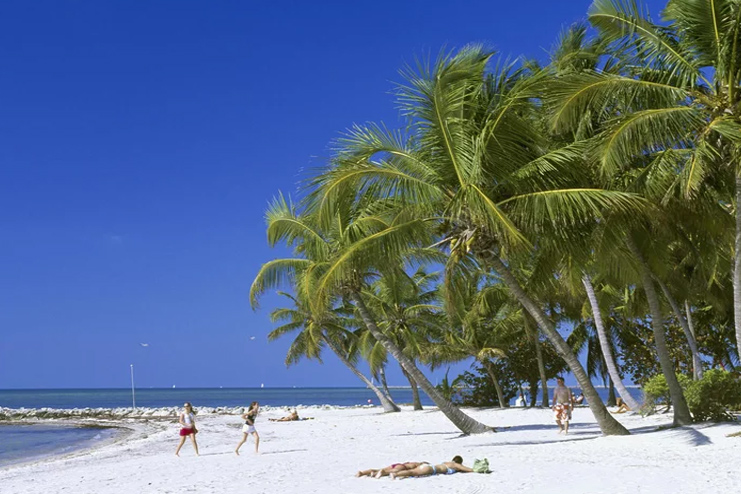 Swaying palms, turquoise water,extraordinary sunsets and quaint little cottages, if this is your idea of a honeymoon than you will have the time of your life at Key west. The Conch Republic is regarded as one of the most popular honeymoon destinations in the country and rightfully so. The slow pristine pace of the beautiful location makes it an ideal location for newlyweds.there are a lot of beautiful shores and excellent snorkelling session that you can be part of. The town itself has so many wonderful activities that you can be a part of. Lots of drinking and shopping adventures await. The bluest of waters, and the nicest of views.
8. Woodstock in Vermont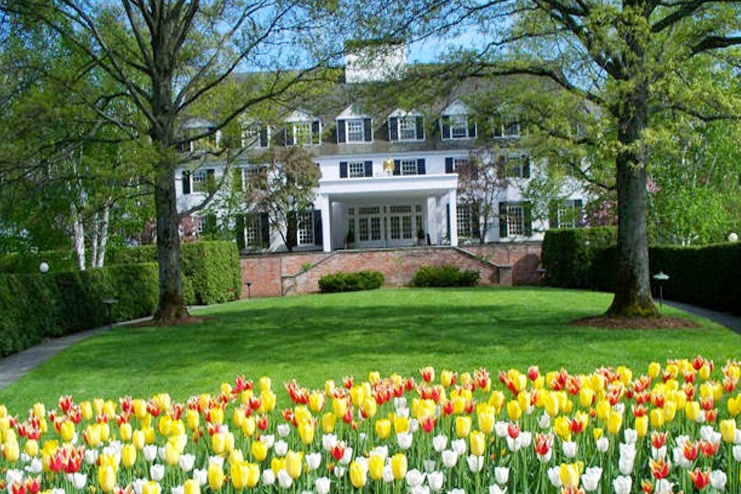 Elegant B and B's with beautiful museums all over the town. Woodstock is a nice little destination where you can sneak away to spend some precious moments. The quaint place has lots of boutique shops, art galleries, cafes and restaurants where you can spend your time.activities like skiing are also available. The best part of Woodstock is that it has both adventure and romance for those who are seeking it.Vermont is elegant and gives the newlyweds the sort of laid-back vacation they deserve.there are many old fashioned quirks about Woodstock that you can spend your entire day discovering. And of course it is rich in beauty , culture and history so you will always have something to do and something you will definitely cherish.
9. Burlington in Vermont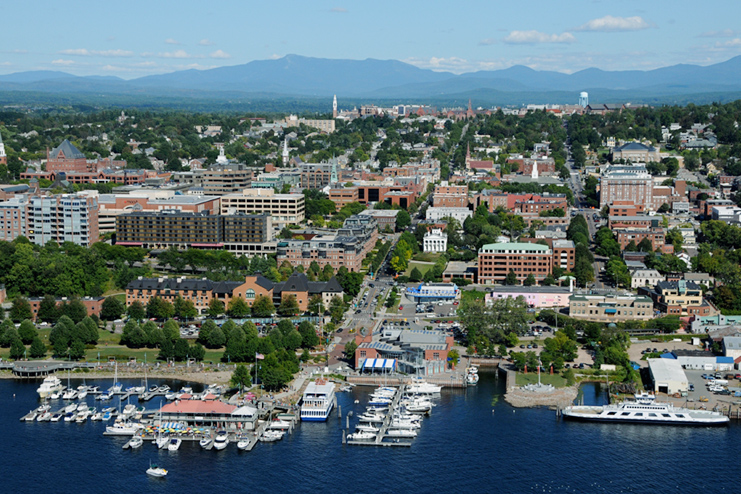 Burlington is one of the most preferred honeymoon destination simply because of how likeable and idealistic the weather is over there. You can also head here for your honeymoon if verdant farms, serene lakes, and pretty house are your thing. It has the beautiful Autumn like quality to its weather with picaresque elements all around , these will definitely make your spirits soar. The amazing lakes and ofcourse the lakeside views are a huge plus, stroll around the parks and enjoy your quiet time with your partner and truly soak in the beauty of this natural, vibrant city that offers one of the most memorable times.
10. Oakland in Maryland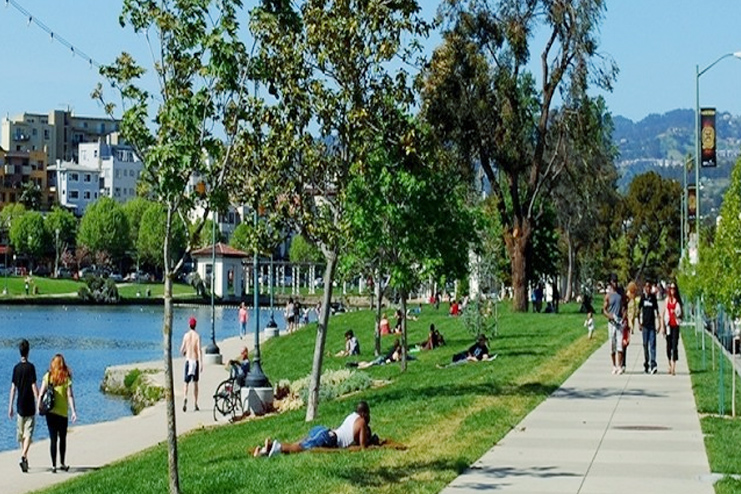 Escape to this tropical paradise dotted with palm trees.In this designated Main Street Community, there are antique stores instead of common beachy souvenir shops. There is also the famous old-fashioned soda fountain in place of seafood joints that gives you the whole retro vibe.yet it is also in sync, not completely laid back, because it understands the importance of moving ahead with time. Couples can spend their time relaxing on the beach at Deep Creek Lake, kayaking from cove to cove, or they could also hike and discover the exotic trails in this amazing region.also another place of attraction is the Wisp Resort, home to the Mountain and coastal adventure sports.
11. San Diego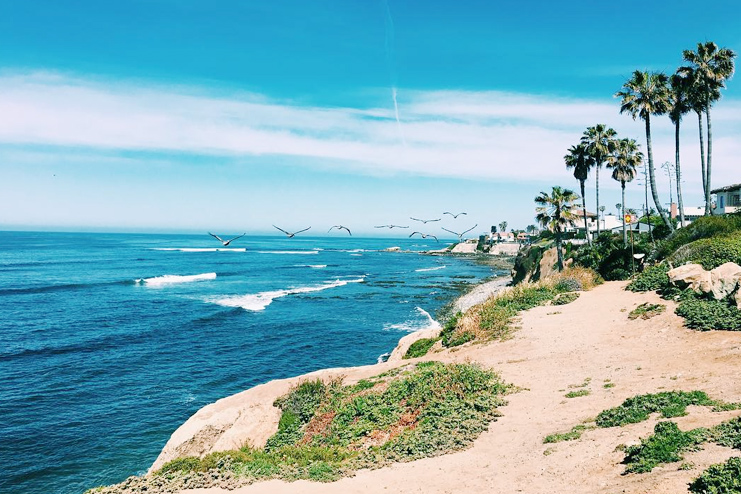 Impeccable coastline and a weather that is forever sunny. Lots of games to watch and natural scenic beauty that makes you stop in your tracks.Yes, that's San Diego for you. It is one of the most affordable honeymoon destinations in USA and rightfully so.There are lots of parks and zoos that you can visit.March to may and September to November are the best times to visit.couples can visit the Mission Beach to catch a wave, and then they can head to the La Jolla so that they can soak up the brilliant sunshine and then another excellent idea would be to head to Coronado for the classic , relaxed seaside stroll. The city also offer some rocking, vivacious nightlife throughout the year, and I almost in ll parts of the city.
12. Cape Cod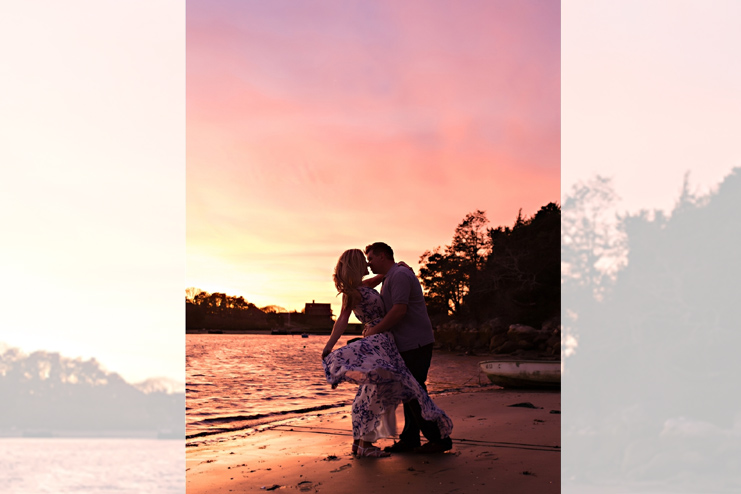 This has to be one of the most chilled out and casual honeymoon destinations in the country. It is completely no fuss and has the leisurely pace that is an absolute must for couples after the drama of a big wedding.it has that beachy feel with its endlessly colorful clam shacks, shingle-style cottages and serene and neat beaches,. it is the top summer destination and we know why.There are way too many cute and charming bed-and-breakfasts across the city, fondly called "the Cape" by the locals there are also many beautiful and scenic bike trails along forests and the never ending seashore is has scattered vibrant kayaks and fishing boats all along the line. the place has it sown vibe, a laid back one, the pace of which is attractive to celebrities, athletes and newlyweds alike.
13. Lake Tahoe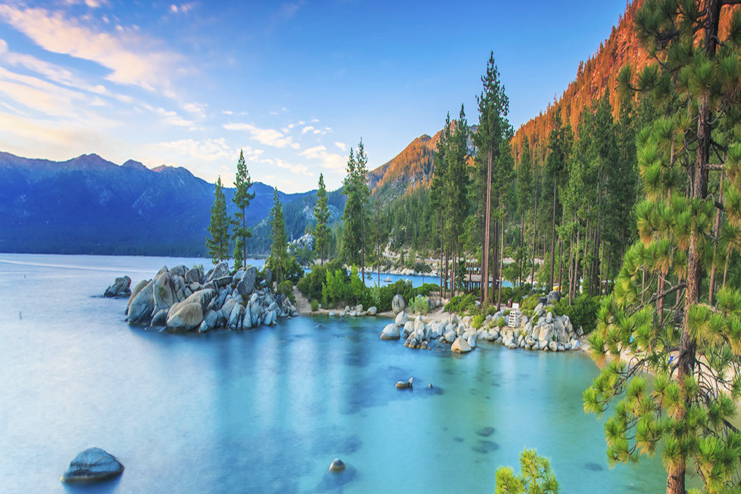 Lake Tahoe is honestly the stuff that is found in books. It I so scenic that it might even seem surreal. The water is green., the weather is pleasant and the forests are lush breathing into you the whiff of fresh air that will definitely rejuvenate your soul. No wonder couples love coming here, the vibe of the place is what one needs to embark and kick-start towards a marriage. Spend some quiet moments and cherish your partner in this little paradise. There hiking trails, crystal clear water and the promise of being one of the best places you will ever see. You will also find San Francisco-style high-end shopping and dining along the lake's north shore plus some amazing casinos to also give you that whole party going vibe if you are into it.
14. Santa Barbara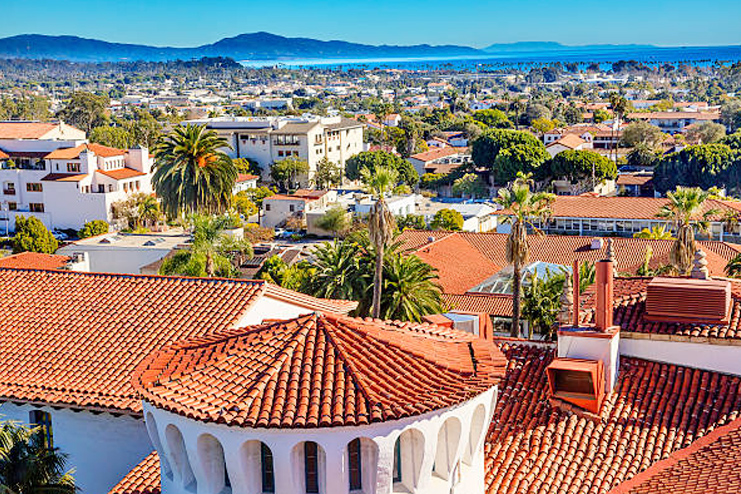 There is a reason why Santa Barbara was going to become the epicenter of the movie making industry. The location literally looks like a dream, and there is no way that a sky like that is real. The architecture has a charm of its own that will draw you the moment you step int the city.casual yet elegant, the charm of Santa Barbara is inescapable. The city is like its dwellers, indulgent. A little bit on the expensive front, the fancy boutiques and resorts and pas can make you thin twice when it come to budget, but when it comes to being lavish and treating yourself, you will probably give in because this is an experience of lifetime that you can cherish with your partner forever.
15. Martha's Vineyard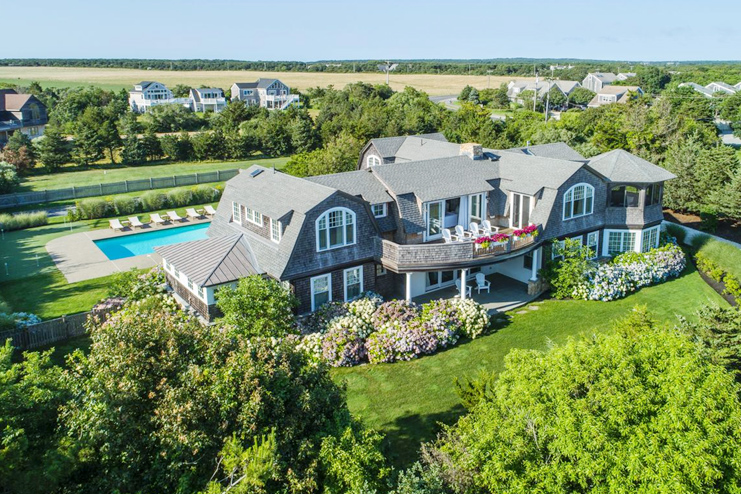 It has been a secret getaway of the rich and the famous for a reason. The place is every bit dreamy as it is grand. There are just too many attractions that make you feel like you have entered a book. It is regal and just what you need to enjoy some alone time with your partner on your honeymoon. It is elegant and beautiful will make your partner feel extremely good. There is a lot of greenery and viable transportation to get around. The food available at MV is also very nice and makes for an extremely memorable holiday.
Great holiday destinations are one thing, but a good honeymoon destination is something that should work towards because you should do everything in your power to make it special and amazing. Because when you look back and think about it, it should be one of your fondest memories.