Nobody can deny the alacrity with which cinema touches our soul. It is not just the actors or the direction but the storyline that penetrates right through our core to make an impact like never before. Their depth is what gives rise to emotions that makes them unforgettable. The experiences through cinema that people chase the most are the ones where they feel more than what they would in this realm. Those are the perceptive instances that people are after.
And keeping in mind how empathetic and intuitive women are, it is only normal that they truly enjoy and relish movies that are full of substance wit and insight. Whether it is stories of bonding struggle love or hardships- these films are filled with charisma depth and pushed through incredible storytelling that make them ultimately true members of this list of films that every woman must watch .
1. Hidden figures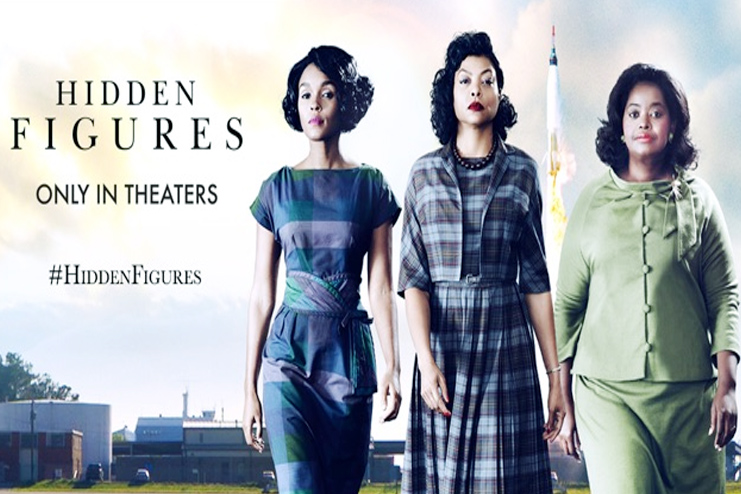 This film release in 2016 and became an ultimate favourite due to its sheer brilliance and feel good moments. Three intelligent women who changed the face of engineering with their unbelievable minds and perseverance and were equal contributors in earliest NASA expeditions and their stories do leave you spellbound. whether it is the depiction of in your face discrimination or the thorough and selfless bonding the movie pierced at more than one level, and left the viewers with a sense of wonderment and awe at what women are truly capable of achieving. How a movie can be both hard hitting and subtle, is a miracle and Hidden Figures , mesmerizes every step pf the way.
2. Erin Brokovich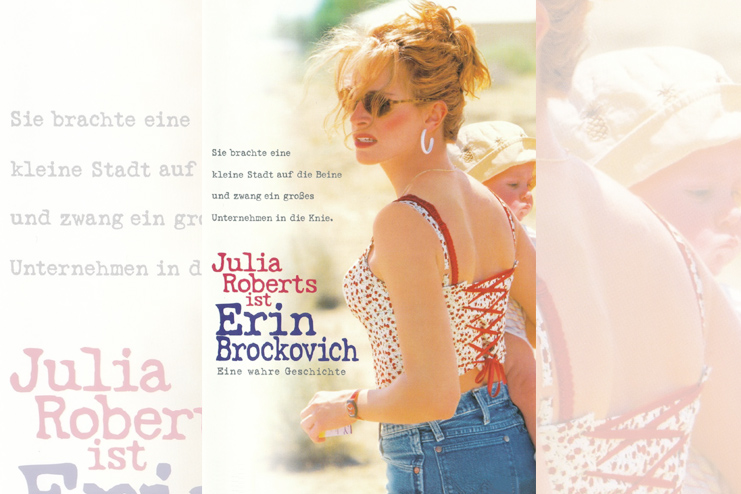 The movie that was adapted from the novel portrayed the beautiful Julia Roberts as somebody who single handedly fought major corporations against all disparities to prevent the spreading a disease. The movie has the feel-good vibe warmth and tenacity that only stupendous actors like Roberts can bring to the screen. There are elements of surprise as the single mother of three cascades through life with a spirit that is awesome. This movie is about continuing to believe in your power and not giving up when times get rough.it teaches women about conviction and the will to fight against other, it also brings to screen the true concern and empathy she had and the hard-core strength at which she is willing to bring the wrongful power giants down.
3. La Vien Rose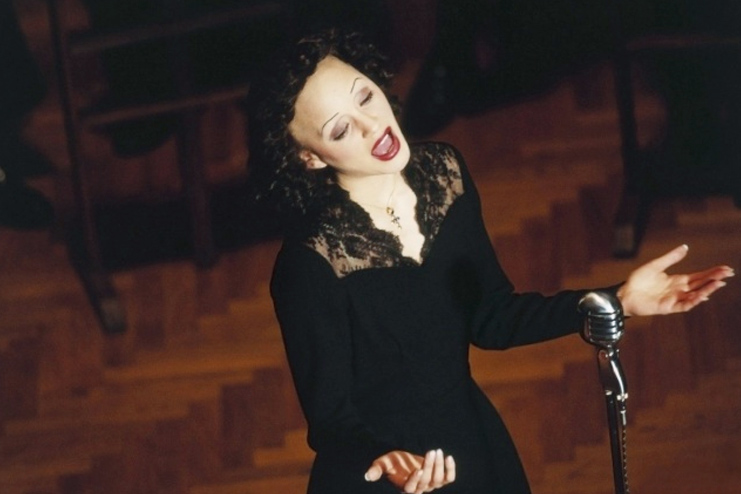 Equal parts fascinating and sensitive, this biopic has touched a million of hearts since it released in 2007. Directed by Olivier Dahan it won numerous prestigious awards but it is the undeniably passionate and touching rendition of the famous French singer Edith Piaf that is unforgettable. She was talented and passionate and the tragedies of her life shaped her and made us all cry too. she wanted to sing and she wanted to love, but life had other plans and despite of that the bravery she portrayed was immaculate and beautifully depicted in this movie. The depiction of the yester year Paris is also beautiful and the mood of movie is all parts wild and enchanting just like the diva and the city itself rendering its viewers speechless as the heart touching story progresses.
4. Thelma and Louise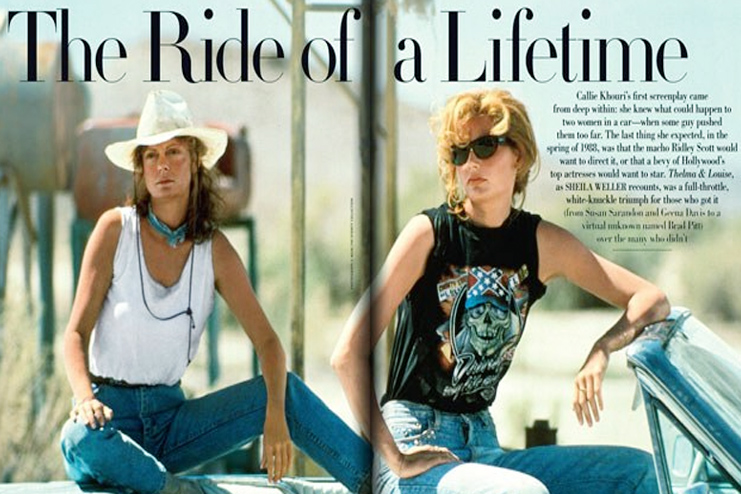 Released in 1991 this iconic block buster is till one of the most bad-ass movies to have ever graced our screens. It is just is thrilling and heart warming to watch the lengths till which women are ready to fight for each other and protect each other. It is enticing and inspiring even after all these years and the more than amazing acting skills displayed by both Gina Davis and Susan Sarandon has never left our hearts. We laughed with them, we wept them it was almost as if we were with them and they took the meaning of friendship to another level. There is a reason why this movie is regarded as a classic.
5. Wild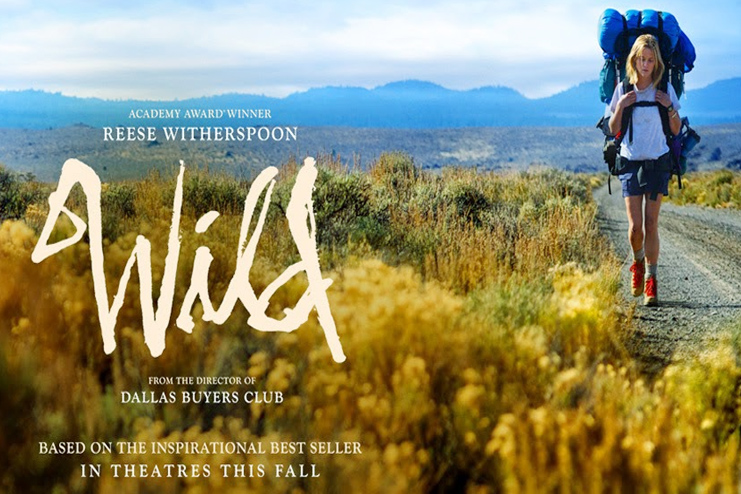 Reese Witherspoon deserves the acclaim she gets, because a movie like Wild rarely comes along. Where the woman is the hero of the movie and she is not always right, or smart or protected by the hero. Sometimes we have to be our own heroes and sometimes being a nice person just wont do. Life can be cruel and your silver lining could be miles away, but that is the point of this movie. That there are no shortcuts and that maybe the answers to your endless questions are at the end of the most cruel, difficult treks of this life time. The views will lead you, the experiences will guide it won't always be sunny, but you will come through. This too is based on its novel and has strong messages throughout that make it a must watch for not just women all over but everyone.
6. Million Dollar Baby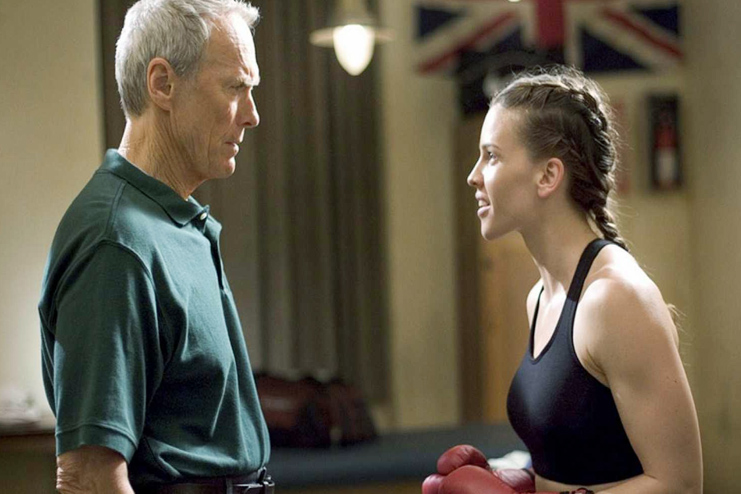 Hilary Swank has proved time and again what a powerhouse performer she is but what mazes us the most is with the alacrity with which she chooses her stories. They can make you cry, they can make you laugh they can truly touch your heart and inspire you to get up and chase your dreams like never before. Directed by Clint Eastwood it's the story of an underappreciated boxer who selflessly tries to help an upcoming female boxer cascade through the Hardships of the competitive world, not at all rosy the depiction of brutal reality in this movie and what people can do for money makes you squirm and realize the intense cruelty of life. But what shines through is the power of Swank's perseverance and dedication it truly strikes a chord and is the most emotional performance ever.
7. The Devil Wears Prada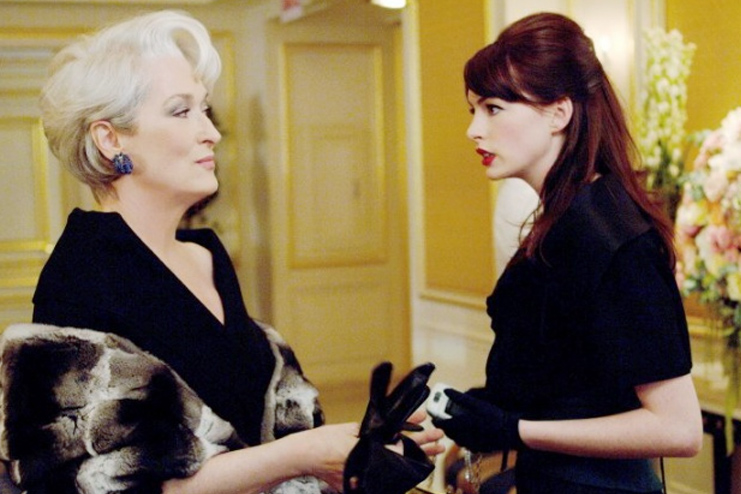 Light hearted and free spirited, Anne Hathaway and Meryl Streep stole our hearts with their impeccable acting skills. Based on the novella, the New York based comedy gave us a superficial yet glamorous glimpse of the world that millions dream about but only a few have he courage to course through. It was witty, it was dramatic but it was sharp and oh so likeable. The plot is refreshing and is a favourite and has subtle messages that women all over can relate to.
8. The Colour Purple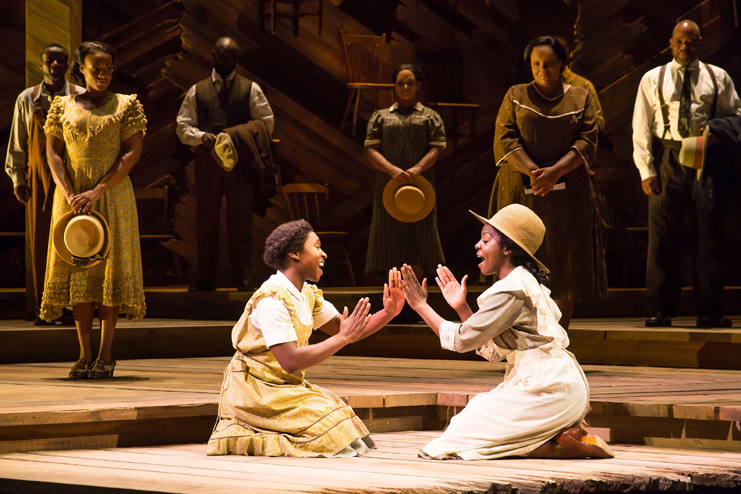 Alice walker's novel had won a billion hearts with its depth and cutting-edge commentary of the hardships people had faced during the oppressed times. The movie speaks about rape, poverty, discrimination, endurance and the steely strength and tyranny. The heart-breaking story of oppressed women all over the world and the struggles they had to go through conveyed so beautifully.
The movie is based on the novel that won the Pulitzer prize and it is obviously the most striking story of our times. But despite the odds the title characters overcome the hardships, racism, and misogyny and cascade through the tumultuous time with laudable strength. It depicts the amount of solid strength women have and how they can stand for each other no matter what.it is emotionally disturbing and eventually uplifting and emphasises on the importance of equality and the resoluteness to fight for a cause.
9. Mona Lisa Smile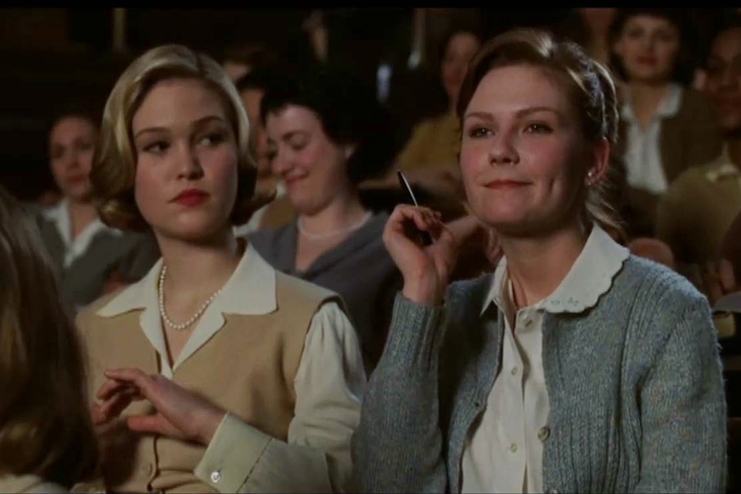 Filled with dignity, valour, and liberal opinions, Mona Lisa Smile is an inspiring movie set in 1953 that takes you back to times when education for women was a luxury or status symbol and just education, and they all planned to get married as soon as the college would get over. But Julia Roberts, who plays the Art History teacher is equal parts liberal and inspiring and motivates them to discover the possibilities of life other than marriage. And in the process, she ends up discovering herself too. the movie is beautiful and fascinating and truly explores the female friendship dynamics whilst keeping it simple, and conveying messages that are universal. It struck a chord, and if one of the most memorable movies ever. The ensemble cast also did a good job.
10. Eat Pray Love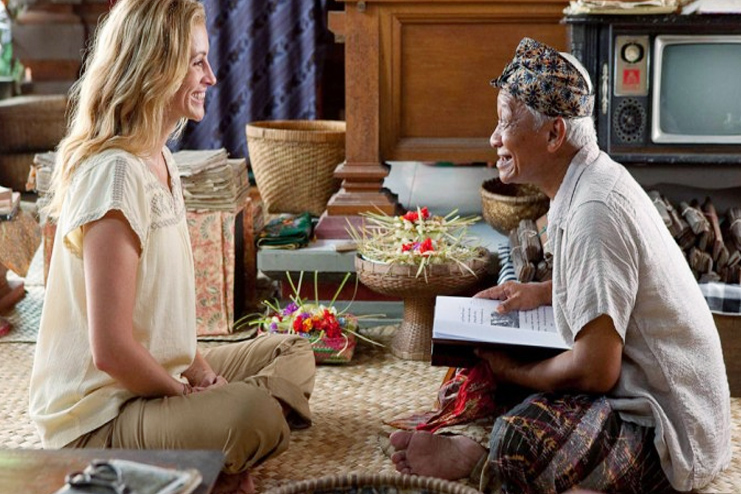 Another Julia Roberts movie that has touched so many hearts with its sheer honesty, and its likeability. It is through her journey that women got a chance to explore their innermost desires. Based on Elizabeth Gilbert's novel, the title character goes through life changing events and these events teach her so much as she decides through travel and adventures-and all of this is extremely enjoyable for the viewers not to mention equally educational and inspiring. There are tales of philosophy, food, romance, and inspiration that can be extremely helpful to woman. It is also light hearted and realistic and is definitely one of the most charming performances from Hollywood.
11. Frida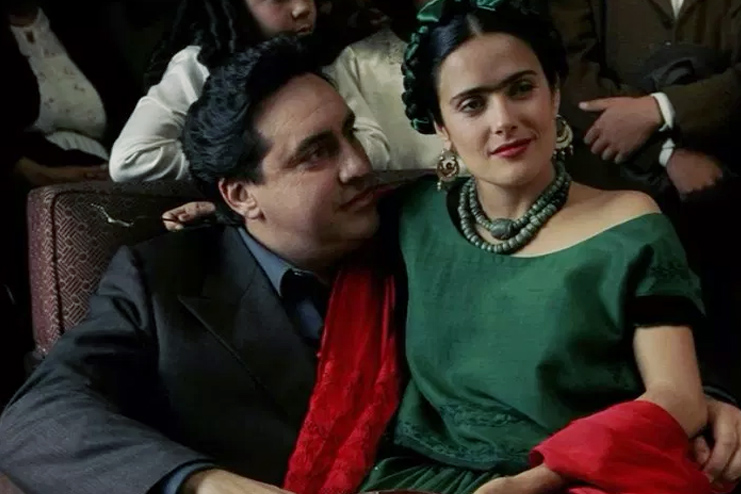 Portrayed by the exceptional Salma Hayek, Frida is a movie so well told, that you feel like you are actually watching the legendary painter yourself. The movie is all passion, desire, creation, an energy that cannot be suppressed and tumultuous but beautiful nature of human emotions. It also shows the perspective of the much depraved and older painter Diego Rivera, and the movie does a fantastic job of portraying what Frida Kahlo's life as it was. The importance of love and family and passion is what is inspiring and makes the movie so memorable. The soundtrack of the movie is also worth a mention.
12. The Queen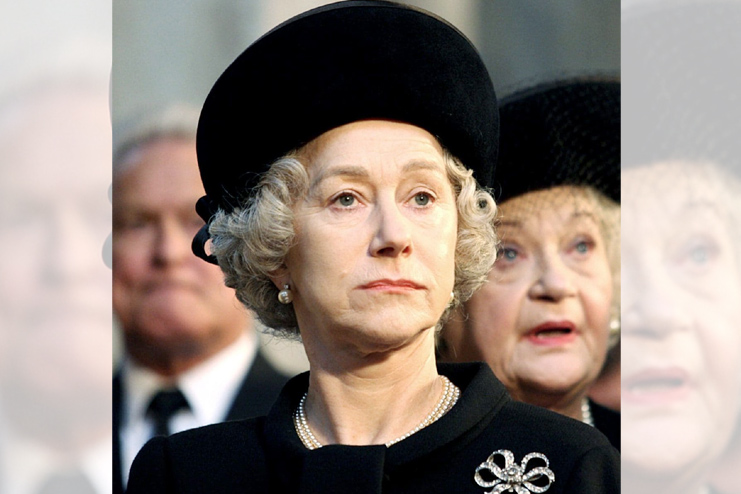 This 2006 movie gives us an insight into the truly visionary queen of England whilst keeping a personal perspective in range too.it is based on the time period following the death of Princess Diana. And it did a great job of showing the queen and her struggles. The value of a voice, or the strength of a position., the viewers got an idea of the struggles of a monarch. The movie also showed incredibly powerful performances by Helen Mirren and gave us quite a bit to think about. The intensity of emotions portrayed by Mirren whether it was the position of a power or the tenacity of love towards her grandchildren, the movie is a must watch for women all over the world.
13. Elizabeth: The Golden Age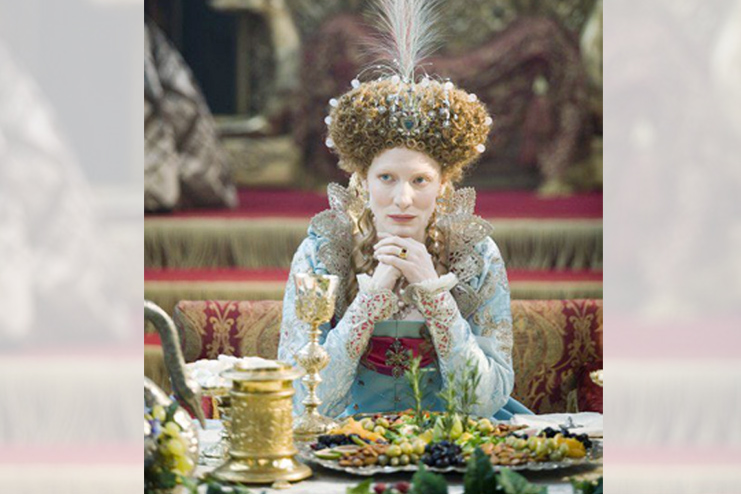 The amount of gusto and verve this movie has something that every woman should watch out for. The movie is backed by the powerful performance of Cate Blanchett and showcases just how hard it can be to the queen of England and is not at all as easy it looks.the excellent storytelling and extravagant costumes are just another reason to watch this movie. But one cannot miss is the epic saga of so many things – passion, war, romance, adventure, betrayal and grandeur.The movie is an experience in itself that has a powerful and very human female lead in the place that women will definitely feel empathy and awe for.
14. Amelie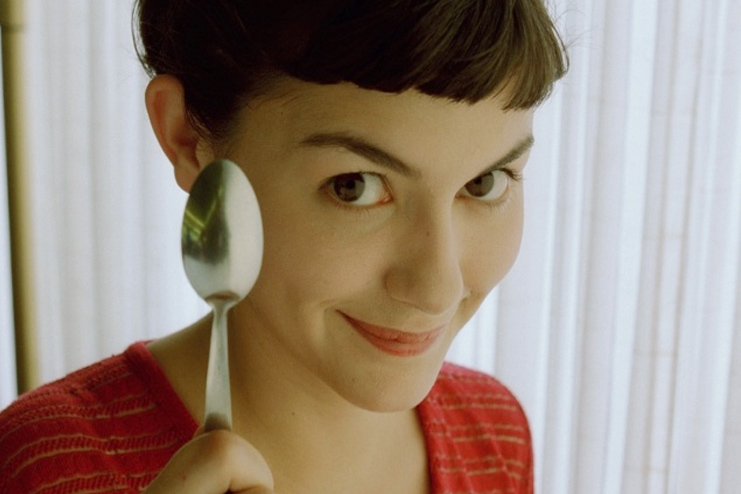 This list would not be complete without having mentioned this masterpiece. The movie is subtle, whimsical and a pure joy to watch. But underneath the spectacular performances by Audrey Tatou, it also has a quiet yet powerful message of being able to course through life without being crippled by fear or hardships.
It explores the beauty and fascination of everyday life against the scenic backdrop of Paris and the awe inspiring music of Yann Tiersen accompanies you throughout. As Amelie transition from a curious girl into woman who discovers life, love and passion, you cant help but feel a sense of oneness with her. It is kind and it is empowering and fills you with the kind of strength and and warmth that you have always been seeking.
To be honest, if it were up to us, this list would never get over. Because there are just so many exciting and extraordinary stories that are waiting to be heard. The true spirit of cinema can move thousands and inspire a thousand more. But the spirit of woman hood and the capacity for emotions that women possess is unparalleled, and if we combine the two, the experience is spectacular and the stuff of dreams. Here's to more extraordinary stories!