When you think someone is going to be the man of your dreams and at some point, those dreams do not make sense as the two of you have called off the relationship, it feels miserable and any woman in that phase feels torn apart. Whether parting ways from your man is mutual or it is one sided, it is heartbreaking no doubt. Have you ever been in those shoes?
Whether yes or no, a woman must always remember that despite the grieve of splitting from your partner, life still has to go on and one must think of ways to get over the stuck up phase. It is common for one to experience unpleasant emotions such as falling into depression, feeling out of place and lost in life. This is the time to take control of your life and with the best of your abilities to find a way to gain back all the lost confidence.
This article aims at helping all those women get over a breakup and light up all the lost confidence in life, by awakening the joyous spirit that is still alive in you. Look up to some of the best ways to gain back the confidence after a breakup.
How to Gain Back Confidence After A Break-Up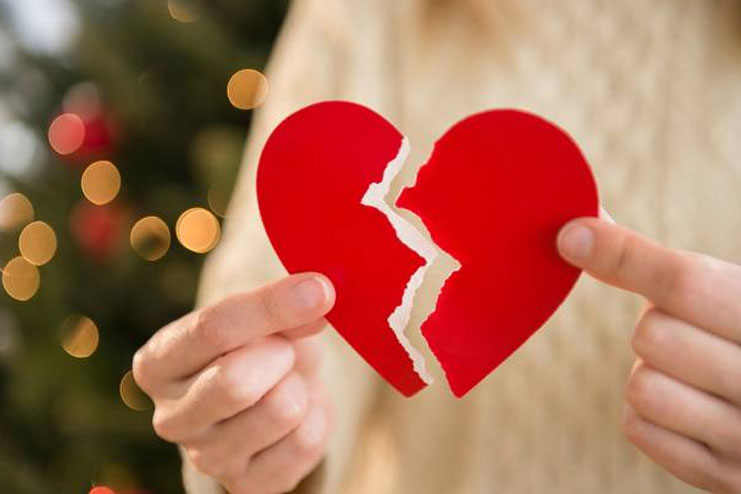 It is unfair to punish yourself when you have already have enough sorrow. Yes, you will feel hopeless and negative even about anything good happening around you and may start hating the idea of being in a relationship or you may find yourself regretting.
Nevertheless, all you women must know that it is of no use to hold on to what happened. Its time for some positive action to bring back that bang in life. Go through the points that are mentioned and understand the ways to bring back the confidence you after a breakup
1. Break Ups Are Not As Bad As They Seem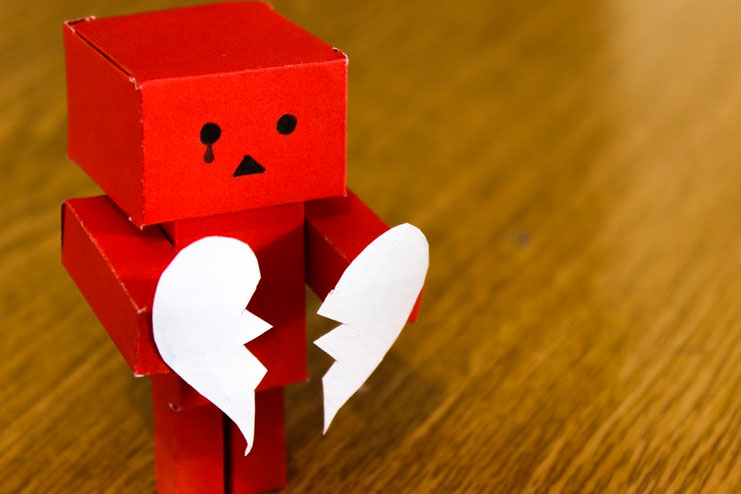 Give it a thought! It is understood that years of a relationship that is held with love and care between two people when it just breaks, it cannot be digested at once. At the most, you would take a few years to get over the mishap.
How about your state of mind five years from there, would you still be in pain thinking about what happened in the past? You would have moved on and time would have healed old wounds.
Therefore, a break up is not the end of life. Yes, it is bad. But you have to believe that there are people around the world with bigger problems and when people with bigger problems are dealing with it, then why not you? No break up is life taking. One should take time and accept it instead of losing on their confidence that was built and nurtured over time.
2. Venting Out Is An Effective Medicine
Every woman has a different way of relieving stress and getting over misery. Some women release their stress by being silent while some express it. Having said, the best way to get over stress is by venting it out. Either write it down, speak about it or cry it out.
It is important that stress is vented out. When you get out all the negativity and pain, you are rejuvenating your state of mind to be better and get on to a new journey of life, once you feel better by default the confidence that is lost will come back to you without having to make an effort.
3. Tell Yourself You Are Strong
It may seem silly that how can saying to yourself you are strong in real make you feel like a strong person. The truth is, affirmations do make all the difference and by telling yourself you are strong and that you will be fine and overcome this break up you are not letting the confidence in you die down.
It is just like you have stepped on fire and it is painful to the core. But in the end, you know that you will get off the fire. To not let that confidence ever fade away, keep telling yourself you are strong.
4. Chill And Just Breathe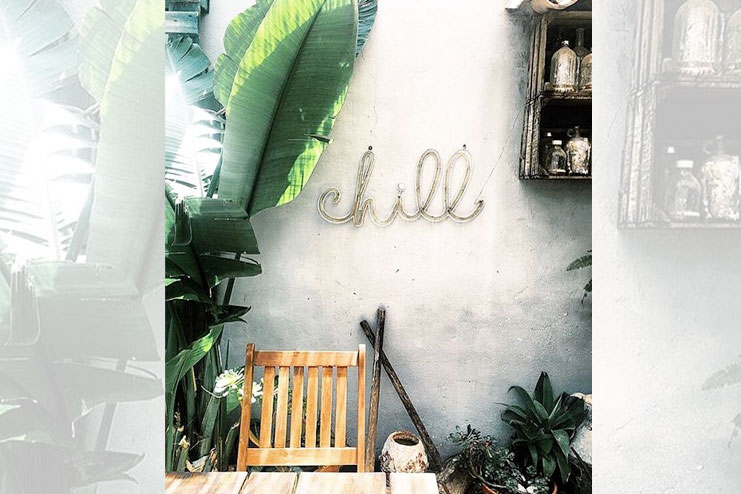 At times you do not have to bother much, everything is a phase that shall anyways pass so why break your head or lose an element like confidence for a temporary moment. It is as simple as you see it. When nothing is going your way at times the best way to snap away from it is by staying calm, breathing and just letting it be.
This breather gives you the peace to think better of how you want to help yourself further. Just breath when life gets tough.
5. You Still Have 'You' With You
It so happens that when we get used to giving too much love and importance to the opposite person we forget that we have our own selves to shower love and care to as well, we neglect this while we should be loving our own selves first.
The best time to love yourself more is when someone has walked away. Always remember, you are the only one who is going to be there with 'you' forever. Thus, love yourself all the more, go get decked up, party, eat something you love and do everything that pleases you. Cheer up, lady! It is time to strengthen your confidence after breaking up instead of letting it drop down.
6. Disconnecting Helps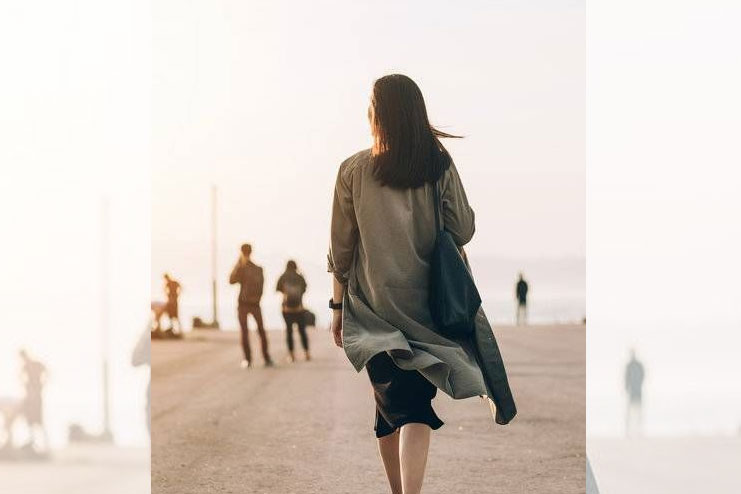 Cut off all means of contact with your ex. The more you stay in touch the more you are going to dwell in the past although you have moved from there. Dwelling in the past will just make you feel hopeless and sick and there are chances you would lose your confidence, you might start to blame yourself and look for what is it that is not good in you. Whereas, everything is fine with you but you may still have a scope of doubt.
When you disconnect from your ex, it gives him and you the personal space to be able to think how to move on from there and out of sight and contact goes out of mind. Maybe not fully, but you are somehow going to make peace with it. Make peace with your past by staying away and live a new beginning.
7. Look At The Bright Side
Believe that this break up happened for the good of the two of you. Now you do not even have to lose on your confidence. For a fact, you should celebrate that now you are bolder because you are going through so much turmoil that it will make you rock strong.
Maybe if the two of you would have been together too, for all you know you both would have never been a happy couple. Given the state of mind, you are in at the moment you would only be able to see the dark side, try your best and look beyond the dark side, you will see only light.
8. A Prayer Heals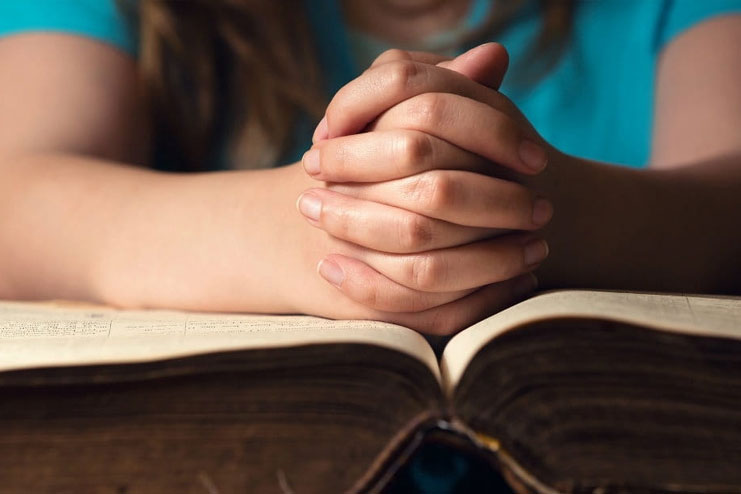 After you have had a bad break up, you will need yourself to pacify you. Prayer has the power to heal any pain. One of your sources of strength to not let your confidence fade away because of a break up is through prayers.
Believe in the Lord, he will get you out of this tough huddle in a way that you won't realize how and from where you got that strength. For those who do not believe in God, it is your inner voice that can help you stay motivated.
To sum it all up, it is evident that a break up is going to make you feel misplaced. Your self-esteem, your peace of mind and your happiness will drastically take a toll. Even if there is anything nice, it will not seem good.
It is never too late, pull up your socks and move on if this is where you are. Forgetting your love life would take time. Whether it was your fault or his fault, it is best for you to forgive yourself and him for your mental peace.
There is nothing about losing your confidence here, it is all about not letting yourself break to that extent. No relationship is worth taking away your confidence. Love yourself, cherish the person you are and be happy no matter what.
More Related Articles: