Beauty is not just skin deep and no matter how stunning a celebrity looks, there are days and months of effort which have gone under. These International Makeup artists work hard on their skin to bring out the mist stunning faces we see on tabloids and red carpet appearances. And when these famous makeup artists in the world are listed, you sure are in for some surprising makeup tips and tricks
. For these are some of the best makeup artists in the world who have crafted the most glamorous and popular of the celebrities.
When we think of fashion we are bound to visualize the enchanting red carpet appearances and the media coverage which brings us to some of the most mesmerizing celebrity make ups and styles. Have you ever wondered how Beyonce would look had it not been for her dusty shimmer dashed all over her face, or how Kim Kardashian would have looked without her classic nude lips or smoky eyes. It all comes down to a single most significant work that goes in bringing out the beauty and charisma these celebrities carry the day in and out. And of course, their makeup artists are the true reasons who bring out such stunning looks on these celebrities.
Look at Some Fabulous International Makeup Artists Who Have Stunned Us Always:
From Pat McGrath to Sam Fine to Sir John, all these world famous makeup artists have one thing in common, a penchant for cosmetic experiments and grit for challenging their own craft time and again to bring out even better results. All of these makeup artists have some renowned celebrity names under their belt and despite the weather changes, skin deformities and other extraneous variables; they have stood out in shaping and styling celebrities in utmost magical ways. Some of the top makeup artists around the world include:
1. Sir John: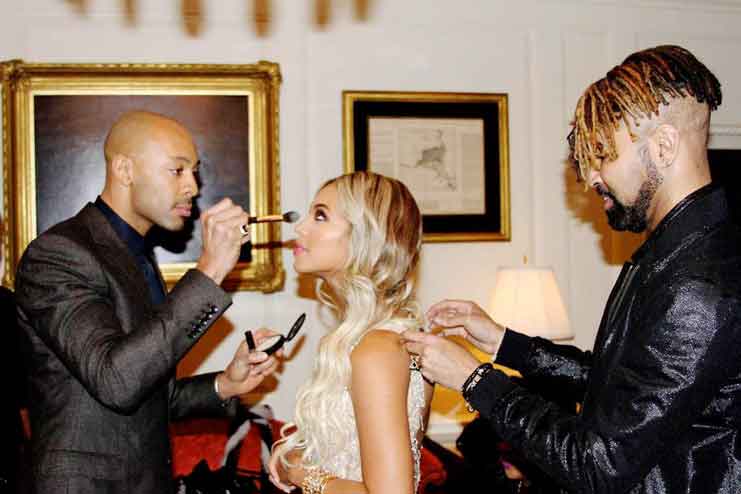 Sir John is the meticulous makeup artist who is responsible for the Queen B's makeup. Beyonce in her dusty and shimmering makeup everytime is a sight. The natural look and yet glowing skin makes Beyonce shine and smile even throughout her hour long performances in stage. He is that lucky one who gets to stay so close to Beyonce's charming face and yes there is no scope for hyperventilating, as he needs to focus on bringing out more an more magic. From Beyonce to Priyanka Chopra, Serena WIlliams, Karlie Kloss and many more celebrities have been styled by him in stunning ways.
2. Pat McGrath: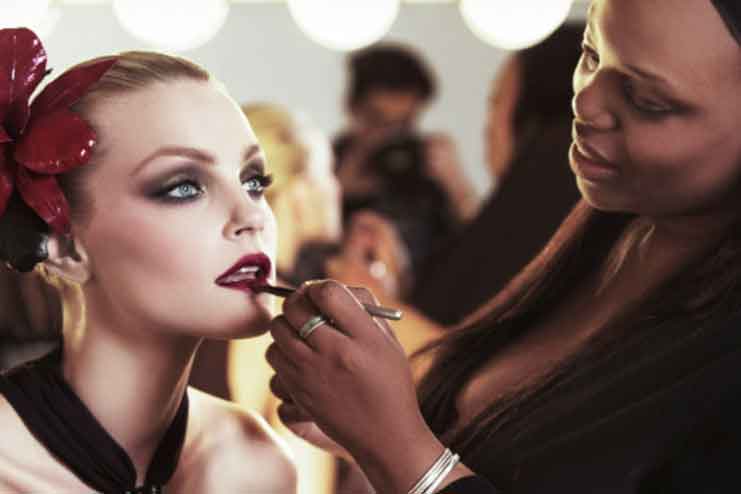 If there is one International makeup artist who has applied makeup to every celebrity and model we could ever think of, it is Pat McGrath. She is a unanimous fashion favorite among the circle, even the likes of Dior have preferred her high fashion looks. She can make a celebrity gleam a any time and thats the reason she is the highly in-demand makeup artist currently. She is the most prolific, most rewarded and most inventive makeup artist in the world. Her theatrical work on skin draws out euphoria and incandescence with simple yet powerful makeup techniques. She rarely uses brushes but her warm hands do the trick. She has hired makeup at shows of Prada, Versace, Dolce and Gabbana, Lanvin, Dior, Louis Vuitton, Givenchy and more.
3. Charlotte Tilbury: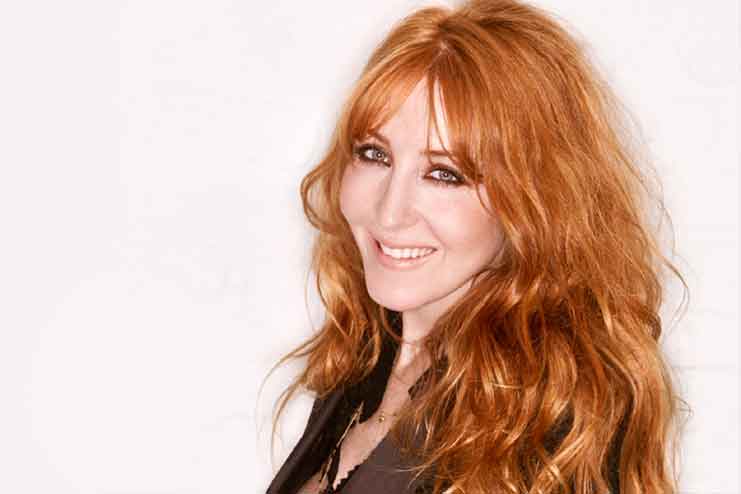 Charlotte Tilbury is not just a renowned makeup artist but her incredible makeup line is as endearing as she is. For those dreamy lips, contours, eyes and skin; her makeup styles are simply stunning. From Cara Delevingne, Sienna Miller, Jourdan Dunn, Alessandra Ambrosio, Miranda Kerr and many more rely on Charlotte for their enchanting beauty and makeup and her wildly popular eponymous line of cosmetics.
4. Robin Black: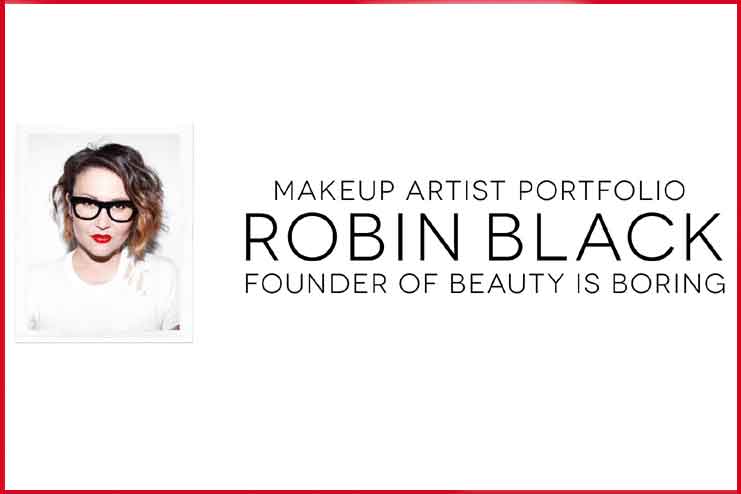 Robin has a highly inventive approach to beauty, in a very intimate way. From top models to musicians, artists and other celebrities have celebrated her characterization and modern beauty touches which bring quirky yet breathtaking beauty secrets. She is also the founder and creative director of beauty is boring her personal outlet. She also is a killer photographer for her own models, someone who stays behind a camera for all the splendid uploads on her Instagram.
5. Patrick Ta: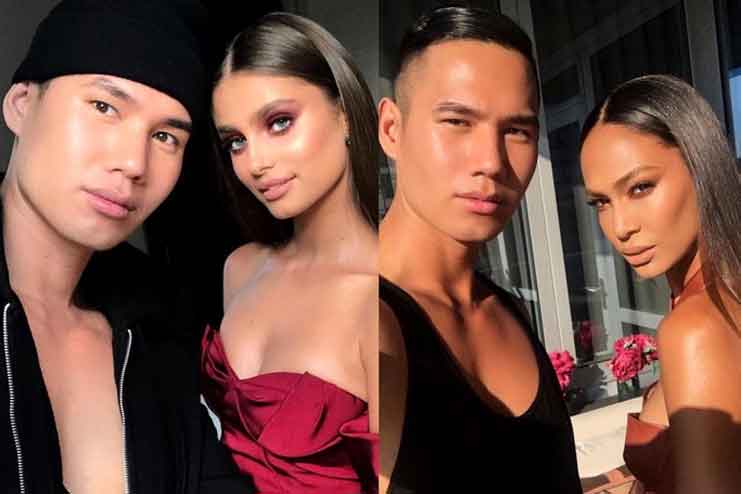 Patrick Ta is the go to makeup stylist for simple West Coast beauty hues. Famous for styling Crissey Teigen, Gigi Hadid, Olivia Munn and Shay Mitchell. His signature laid back and smoky eye makeup are brilliant red carpet feats. He has done some breathtaking red carpet makeup styles with his classic simple yet powerful makeup strokes.
6. Charlie Green: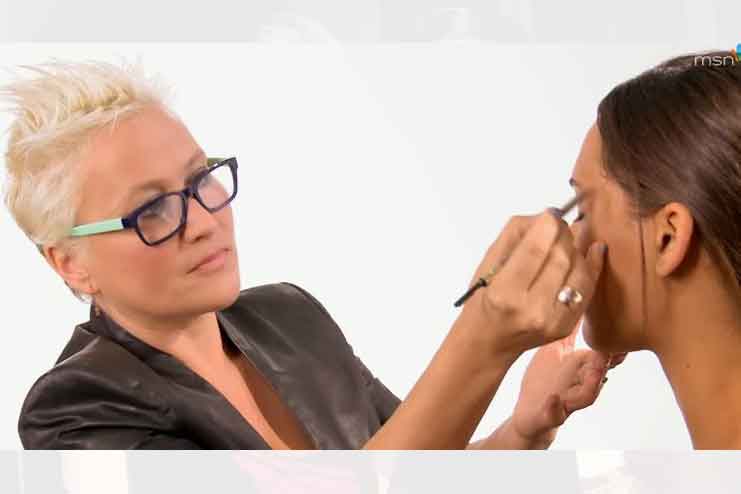 Charlie is known as the Betsey Johnson of the makeup artists world. Her fearless portrayal of women has brought her laurels from around the globe. Her whacky touch and quirky colors have not jus been the much viral trends but also speaks highly of her high spirited persona. She is one of the most influential makeup artist and with over 25 years in the industry she brings some really stunning red carpet looks. Her active imagination and spurts of creative flows makes her a very powerful makeup artist. Her clientele includes Estee Lauder, Fendi, Guess, Wella, Victoria's Secret and many more. She also has a long list of celebrities who have been styled by her; Angelina Jolie, Celine Dion, Charlize Theron, Julia Styles, Katie Holmes, Gwen Stefani, Paris Hilton, Penelope Cruz, Elizabeth Hurley, Shania Twain and more.
7. Sam Fine:
Image credit: livewellnetwork.com
Sam Fine has been the face of some hottest celebrities and he is a make up genius with his magical touch. He is one of the highly paid makeup artists in the world. He has done the makeup for supermodels like Naomi Campbell, Queen Latifah, Tyra Banks and Vanessa Williams. He is the first man of color to be appointed as spokesperson for revlon. His extensive experience working with African American supermodels has brought some diver colors and tones in makeup to the circuit.
8. Mario Dedivanovic: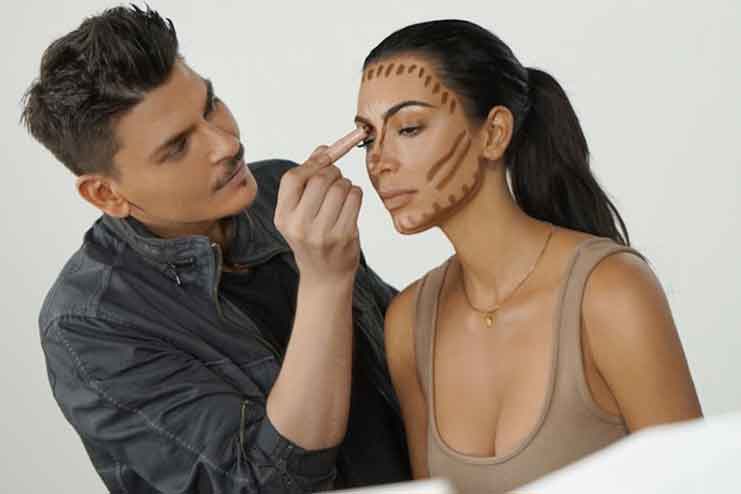 The man who has brought contour craze to the world is none other than Mario. Fallen for Kim Kardashians ultra-contoured cheekbones, Mario is the man behind those glamorous silhouettes. He has inspired women globally with his makeup and signature glam looks. His classic sculpted and highlighted look has been the talk of town ever since he first came out back in 2008. he has over a thousand contouring tutorials on all kinds of details. His makeup stash is the most sought after for it is the glam squad of Kardashians.
9. Gucci Westman: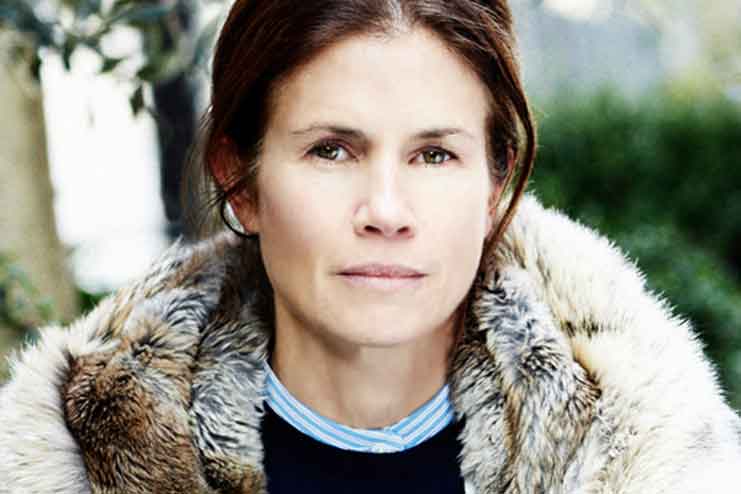 Gucci has been around for over 2 decades and her brilliant natural beauty glow is a signature style. From Blake Lively to Jennifer Anniston also Natalie Portman to Drew Barrymore, Gucci has been the face of many powerful celebrity red carpet appearances. Her boundless energy in creating glowing natural skin is the signature style exuding sensuality which attracts both men and women.
10. Tom Pechaux: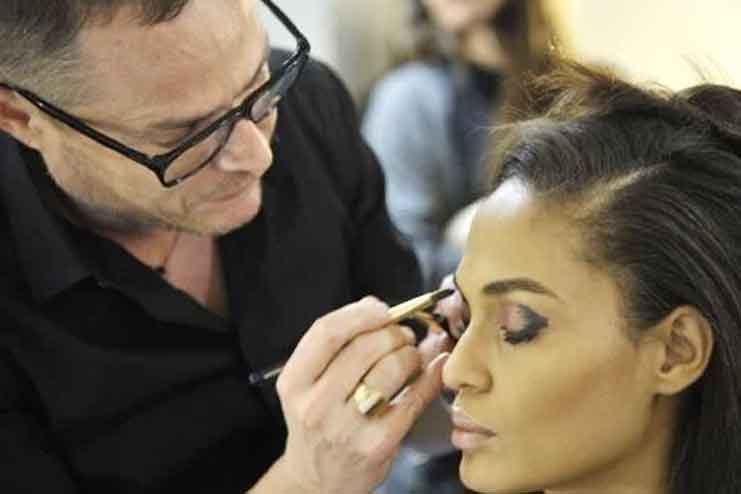 With a rather humble background of growing up at countryside on a farm, Tom brings with him the supernatural powers of earthen and yet stunning make ups. He has done makeup for Princess Diana in famous Vanity Fair cover of 1997. He has been legendary with his finger application of makeup giving starry charisma to celebrities. He is a regular for major fashion houses like Prada Gucci and more. Also styled celebrities like Julia Roberts and Charlize Theron for stunning appearances.
Share ahead and keep writing us, we love hearing from you!