Rihanna has single-handedly changed the face of fashion through her works this New York Fashion Week. The garden of Eden was set in a Brooklyn building that had some of the most beautiful women walking around and showcasing the new Savage x Fenty Autumn winter collection- and take it from us, the game has been changed forever.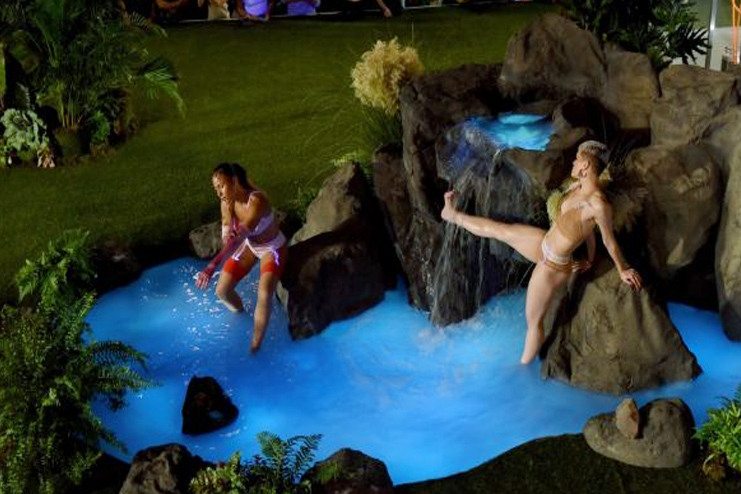 There is a need for fashion to be all inclusive and just right for women so that they understand themselves better and do not just fall prey to consumerism. And Rihanna understands this very well, the kind of magnetic effect she has on women is unbelievable, so her understanding of their wants will obviously helped her with designing this line. She knows exactly what women wants, and it is her persona that she can take up challenges like these without much trouble and shine bright like a diamond.
Bad girl RiRi has always bee a game changer, and her personal style is a testament to her brilliance. So when she launched her own ow lingerie line, we were excited and curious. But RiRi has shown the world exactly why the world is crazy about her. Her show included models from different races, models who have diverse body types, and also pregnant models. The all-inclusive line is nothing less than inspiration.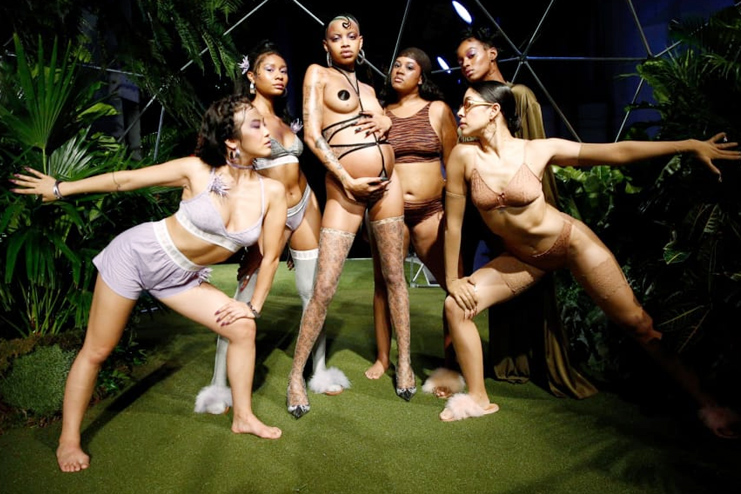 The concept pf beauty has evolved over the decades, but if there if way to make women all over the world feels sexy without them having to beta themselves down or starving themselves- it is through body positivity. And this is not just about once in a while magazine covers or endless talks- but actual inclusion by the fashion industry. When women see that high end fashion trendsetters are including women fro various categories to show what a real women should wear, they will have more confidence in not just themselves but also the product.
Being a super icon on her own, coming from her this does mean a lot. The definition of beauty is something that has to be pushed beyond the norm, and Rihanna is doing that really well.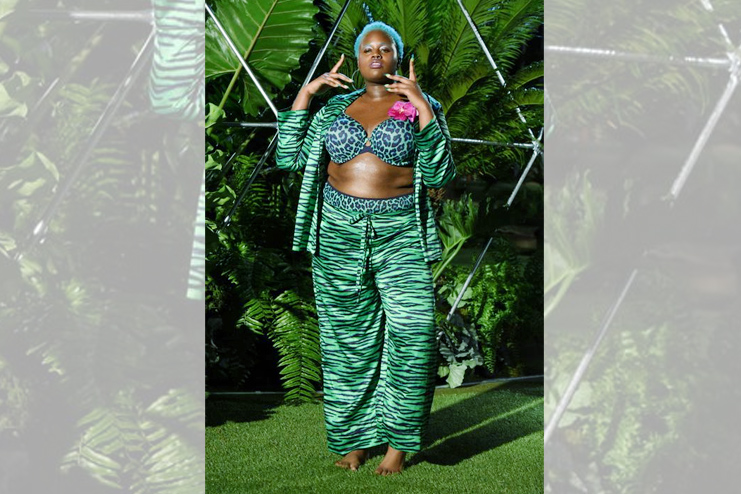 The audiences wer enthralled with the variety of designs that had never been seen bfore. A fashion show unlike any other, it was more of a performance.The designs are feminine, unique and sensuous, but Rihanna has ensured that they contain elements of mixing the organic with the futuristic, "or what we hope to see in the future. Women being celebrated in all forms and all body types and all races and cultures" she also added: "It's a shame that women have to feel insecure or self-conscious about how their bodies look."
And though there were famous faces like Gigi Hadid and Bella Hadid, Rihanna made sure that the focus was on the ambiguity and fierceness of being a woman, not just a model. In this sense, the audiences experienced something they had never seen before. Rihanna took to body positivity like it was the most natural thing to do, and this is what people all over the world should believe in.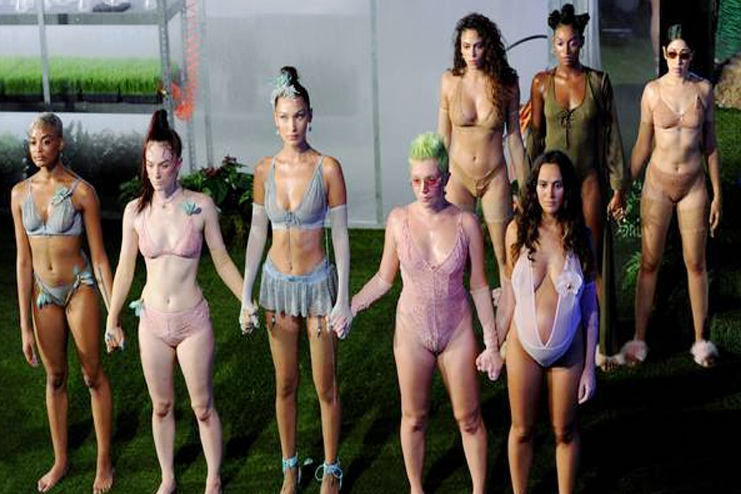 Thanks to the increased awareness regarding inclusion, the fashion industry is seeing a major overhaul of the existing beauty norms, but the idea is to get it so normalized, that women do not have to feel conscious of the body sizes at all. By including the various diversities, we will be able to ensure complete equality and increased opportunities irrespective of these superficial barriers.
The whole notion that there can be only one type of beauty is being challenged, and models like Iskra Lawrence and Ashley Graham are taking the march forward. The promotion of creativity, good health, and political correctness is not something we are used to but this is what the 9influx of knowledge does, and yes, we are getting around.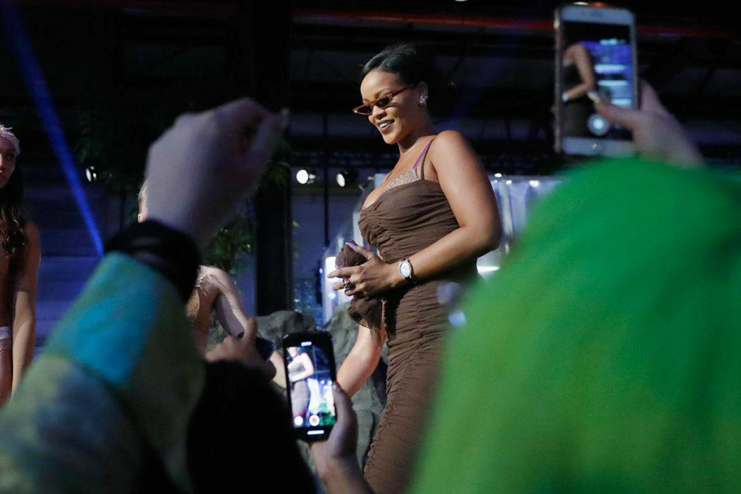 Her models came in tattoos, they cam as themselves. There were two visibly pregnant models and there was also the inexplicable energy that emanated the confidence and fearlessness. By Savage- this is what Rihanna had intended to do, this what she has intended for them to feel. From bodysuits to pajamas to thongs, to lounge wear- Rihanna wants women all over to have fun and feel great in their own bodies.
My mission is to just have women all over the world feel comfortable and sexy and have fun with lingerie," – said the beauty mogul.
"I think tonight was just one of those experiences that I wanted people to feel that energy. I wanted them to feel all the different body types, all the different women in different stages of their womanhood."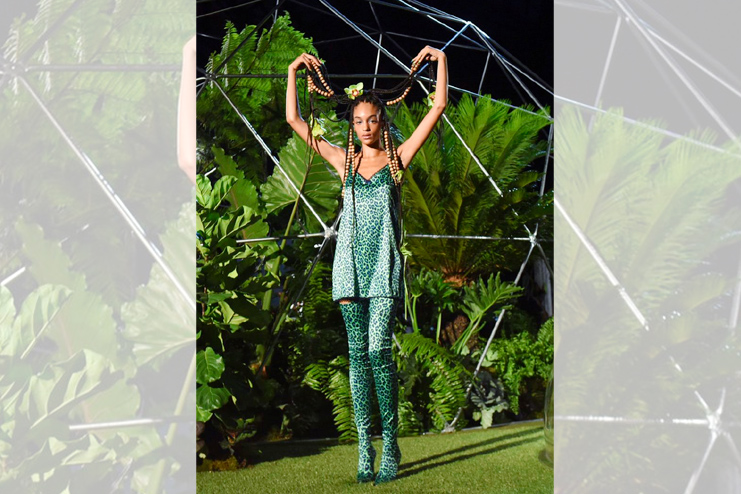 The lush tropical lands and the promise of a world so beautiful, RiRi did capture our imaginations at the NYFW last week, the show was one of is kind, with dim lighting and no seating. The satin and the lace, the bralettes and the grace- she made the hearts of the viewers swoon. The moves were choreographed but the emotions were real, and if you did not walk around looking at each model who was almost a work of art, you would miss the intensity of the show.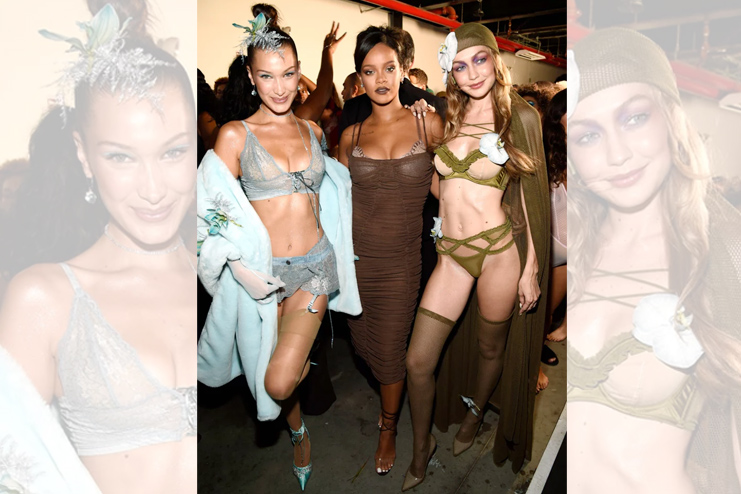 Even though Rihanna is relatively new to the business, her vision and her attitude have made a great impact on the industry, and with her approach on this all-inclusive line- she has proved herself yet again of the things she is capable of.