Gone are the days when the conventional ideas of beauty threatened to mar the self esteem of women all over. The past few years have seen a rise in the body positivity movement where women are being recognized for being their real selves and not just versions of what the society expects.
Plus size models are seeing the light of the day and how. Not only is body positivity reaching out to women in ways it has never been done before, but various public platforms are also finding ways to send out the message loud and clear – "all women are beautiful"
In 2016 when Ashley Graham became the first plus size model to pose for Sports Illustrated Swimsuit Issue, she changed a lot of things in a lot of ways for women all over. Not only is now the time for women with curves to come to the front stage, the world I recognizing the biases they have been practicing for years and encouraging a positive debate.
Plus Size Models and Their Inspiring Journeys
Each of these models are smoldering hot but more importantly, they come from a place of depth which recognizes the beauty and chooses to go despite the odds. The past few years have been extremely good for these ladies, and their work is a testimony to how much confidence they have given to women all across the globe.
1. Iskra Lawrence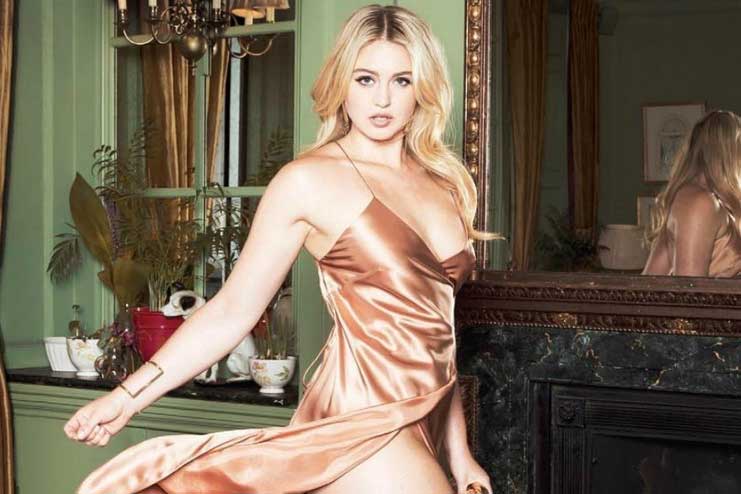 https://www.instagram.com/iskra/
The 27 year old is one of the most popular models on Instagram who has taken it up as her personal ambition to create a more positive and secure space for women of all shapes and sizes. The English model is actively fights against body shamers and confronts the issues faced by women on a daily basis. She also does not retouch any of her images that are uploaded on Instagram and emphasizes on the importance of a good lifestyle. The confidence she emanates has inspired so many of her followers that it is mind boggling. She continues to talk about eating disorders and body image issues and works towards improving the relationship they have with their bodies.
2. Tara Lynn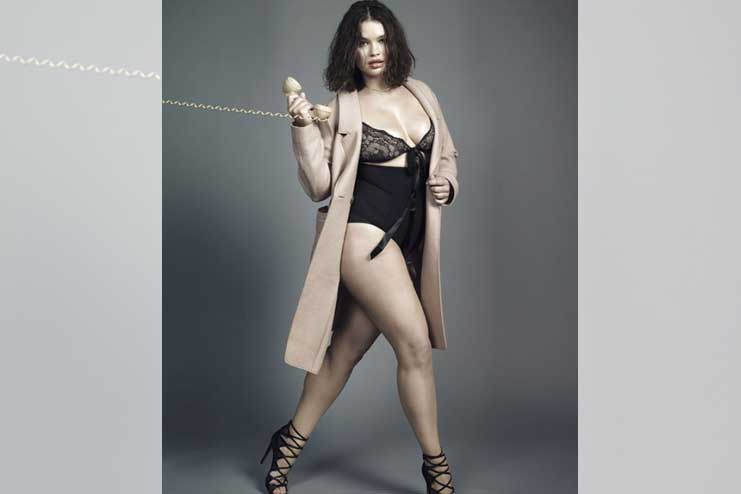 https://www.instagram.com/taralynn/
Tara Lynn is one of the most famous models of our industry and she has appeared in Vogue Italia and Elle for the plus sized photo shoots. When Tara appeared for the Elle photoshoot, it was titled as The Body, which inspired women to learn to understand the beauty of their own body not just some skinny model.
Growing up as a teenager, the size 16 Tara would often be bullied, but after all these years now when she is the face of the body positivity image, she wishes to lead with example. She is also an executive coach who works towards encouraging women to break the barriers they have in their own heads about their bodies.
3. Candice Huffin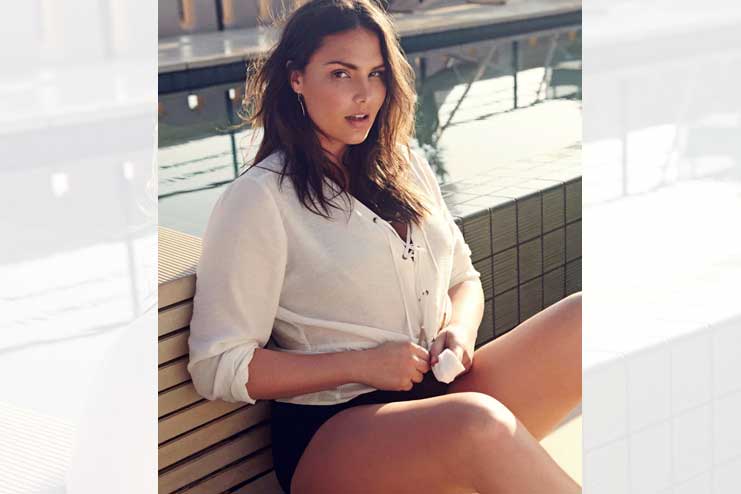 https://www.instagram.com/candicehuffine/
Another model who has broken the invisible barriers time and again is Candice Huffins. She started her career in a commercial way back in 2000 and has appeared in numerous acclaimed high end fashion magazines and also walked for New York Fashion Week.Huffin is one of the key faces to have changed the face of beauty in the fashion industry, and her attitude and approach has definitely inspired millions of other women to do so.
She has even walked for Prabal Gurung and Christian Siriano. She is unafraid of the age-old societal norms and challenges stereotypes about curvy women through her work. Candice has also launched "Project Start" which is a collaborative top inspire women all over to start their running journey.
4. Robin Lawley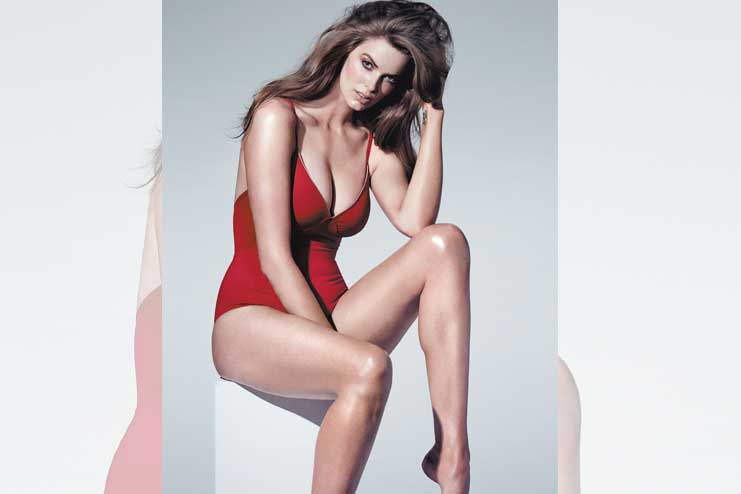 https://www.instagram.com/robynlawley/
The 6 feet 3 inches tall Australian model is not conventional by any means. The beauty has revolutionized the face of fashion and walked for the most famous designers in the world. She is also the first Australian plus size model to have ever been on the cover of a magazine and appeared in debuts of high end fashion brands like Mango and H and M's plus size clothing range.this Australian beauty is incredibly intelligent and vocal too, where she uses her platform to speak about various body image issues. She has also written articles for The Daily Beast.
5. Denise Bidot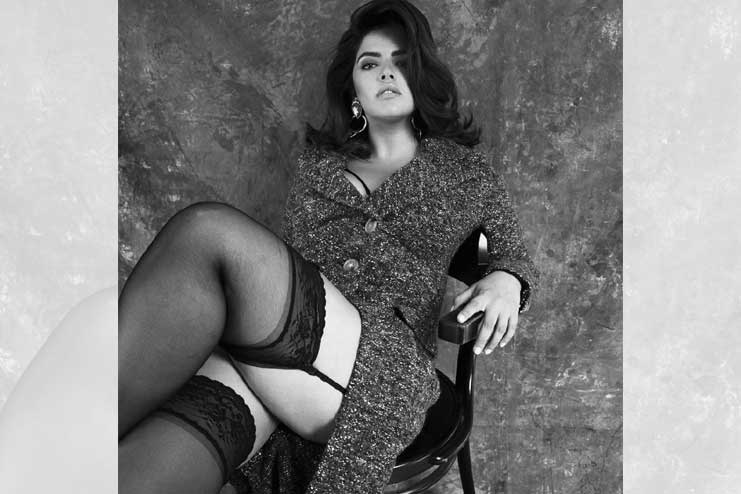 https://www.instagram.com/denisebidot/?hl=en
The Puerto Rican model is one of the most important face sin the fashion industry right now. Her Beach Body. Not sorry swimsuit campaign for women of all sizes established her as one of the front runners in the industry for body positivity. The plus sized model wishes to bring bout a change in the way women are viewed not just in the world of fashion and her work is a testimony to that. She has worked with Forever 21, Target, Levi's Jeans, Nordstrom, Macy's, Old Navy, and Lane Bryant.She is also a supporter of he Breast Cancer Research Foundation and the Rush Philanthropic Arts Foundation.
6. Chloe Marshall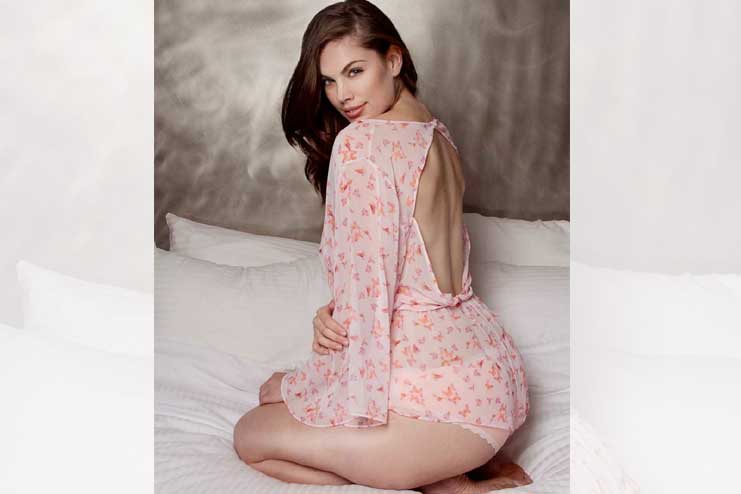 https://www.instagram.com/chloemarshall01
Chloe Marshall was the first size 16 model to reach the title for Miss England. But that's not it, the English beauty took the world by storm with her good looks and also appeared for Lane Bryants runway show in 2001. the model has over 184 k followers on Instagram and smashes the conventional norms of beauty in her own ways, every day.
7. Jennie Runk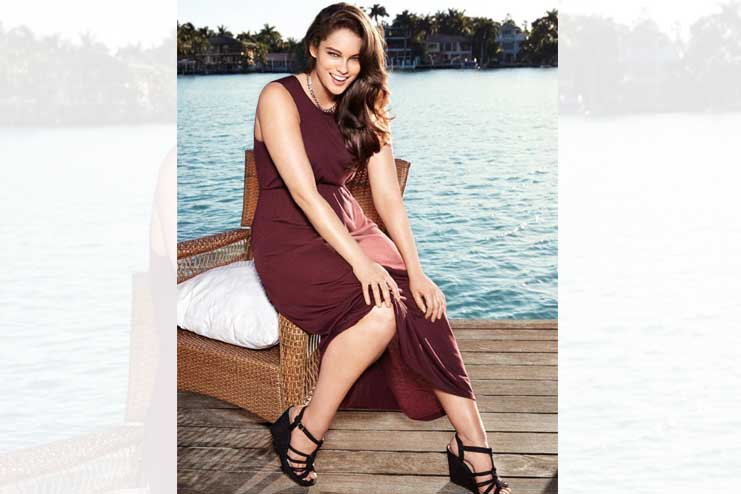 https://www.instagram.com/jennierunk
One of the youngest and most charming faces of the fashion industry, Jennie Runk took the world by storm when she appeared in H&M's Summer 2013 beachwear campaign. She has modeled for the Cosmopolitan and has appeared on Good Morning America. She was actually discovered when she was 13 in Missouri while had been volunteering for a cat shelter, the model management asked her ot either gain or lose weight if she wanted to model, and she chose to gain.at size 12 she took New York by storm with her amazing campaigns. After appearing nude in Glamour magazine with few other plus size models, Jennie received the kind of positing that only comes after years of hardwork, but she utilized it well. She has also written piece for BBC on size diversity in fashion and her experiences in the industry.
8. Katie Knowles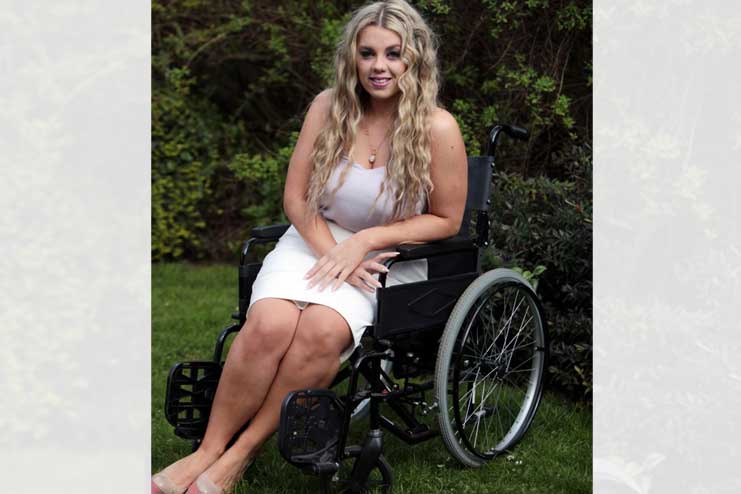 https://www.instagram.com/katieknowles1/
The model is a spokesperson for women with curves and disability she emphasizes on the importance of having self confidence and not associating beauty with pre ordained notions. The kind of courage and strength Knowles has illustrated has inspired so many women all over who cant help but become a victim to their insecurities, but Knowles takes a step beyond. She is alluring and confident and has modeled for various brands too. She had been diagnose with spinal stenosis at the age of 15 but she turned it around and became the frontrunner for her campaign. She is a positive role model for women all over and has a lot of followers all over the world.
9. Saffi Karina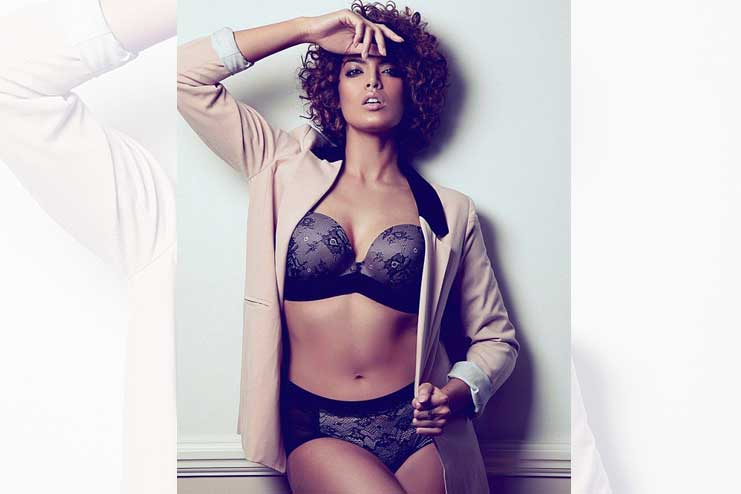 https://www.instagram.com/saffi_karina/?hl=en
The plus size model and activist is someone who lot of people look upto, and this is not just because of her work, but also because of the kind of human being she is. At size 10, she was dropped my her modelling agency for being too big, which fueled her resolve to do something heroic. She started her own project, and launched the curve project in London which empowered women all over of all sizes, especially plus sizes to foray into the world of glamour minus the biases. She is also extremely invested in activism, books and performing arts and wishes to push all the boundaries that exist.
10. Barbie Ferreira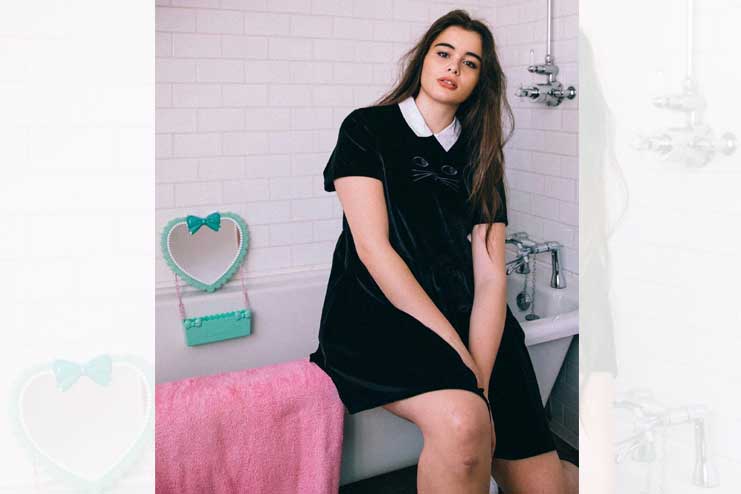 https://www.instagram.com/barbienox/?hl=en
One of the youngest but most fierce faces in the fashion industry is that of Barbie Ferreira. Not only is she famous for being one of the most in demand plus size models but also for hosting and directing quite a few web series based on absolutely relevant topics. With over 469k followers on instagram,, she has modeled for various brands such as Aerie, Adidas, Asos, Forever 21[21], H&M, Missguided and Target,Barbie is a spokesperson for body positivity and she also starred in a web series called body party where she talks to viewers about her own journey with self acceptance and positivity with her body.
11. Tess Holiday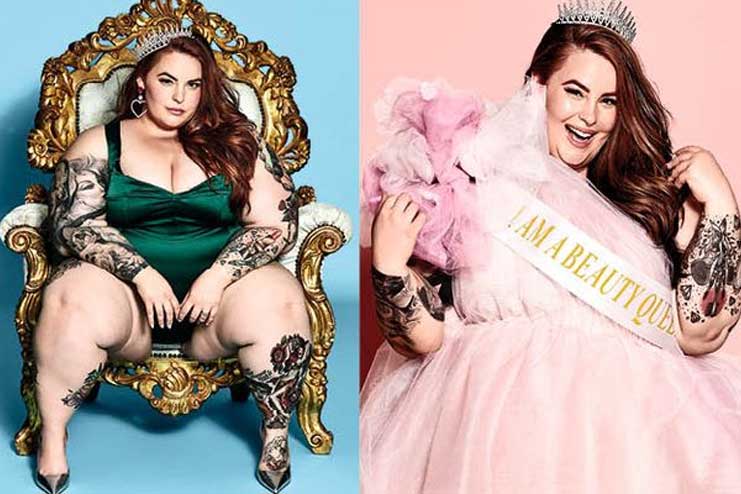 https://www.instagram.com/tessholliday/?hl=en
Nobody , absolutely nobody in the world of fashion has ever created a buzz the way Tess Holiday has. The magnitude of her effect, where she posed for cosmopolitan has given immense strength and courage to women all over. Accused of glorifying obesity, the unabashed model confronted her haters and did it with panache. She is exuberant and a complete delight and encourages women all over to learn how to love themselves despite their flaws. She is also a body positivity activist where she aims to remove the stigma around being fat. She started the #effyourbeautystandards movement on Instagram where she urges women to give up on the convectional idea where beauty is connected to their sizes and encourages them to pursue whatever their fashion choices are without any prior judgements or doubts, she has garnered a massive following on instagram and is harbinger of hope and confidence for women all over.
12. Nadia Aboulhosn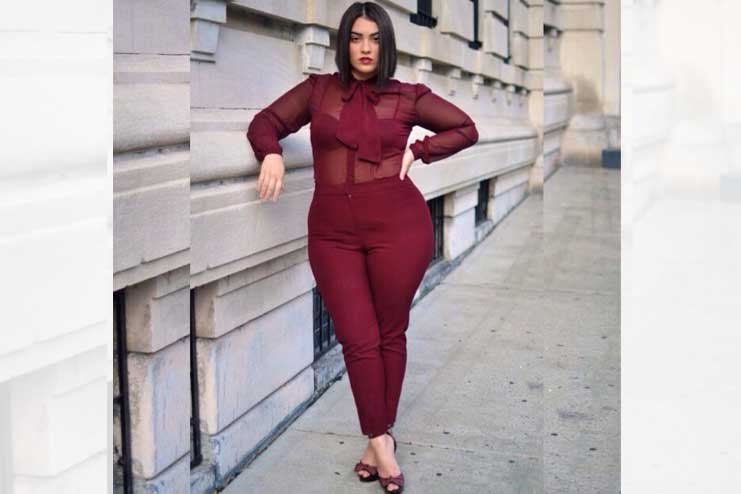 https://www.instagram.com/nadiaaboulhosn/?hl=en
Nadia is a fashion blogger, plus size model and designer from Florida and she has been instrumental in empowering curvy women all over to pursue their glamourous endeavors in full fervour. She is extremely talented an has a large fan following on instagram where her fashion choices and statements are an inspiration to thousands. Her aim is to reinvent standards of fashion and she consistently continues to work in that direction and has been recognized and featured in Vogue Italia, Complex Magazine, Refinery29, Seventeen Magazine, Teen Vogue, American Apparel, and BuzzFeed.Her designs focus on minimalistic and comfort options and her aim is to bridge the gap between slim and plus size models and the way they are viewed in society.
13. Philomena Kwao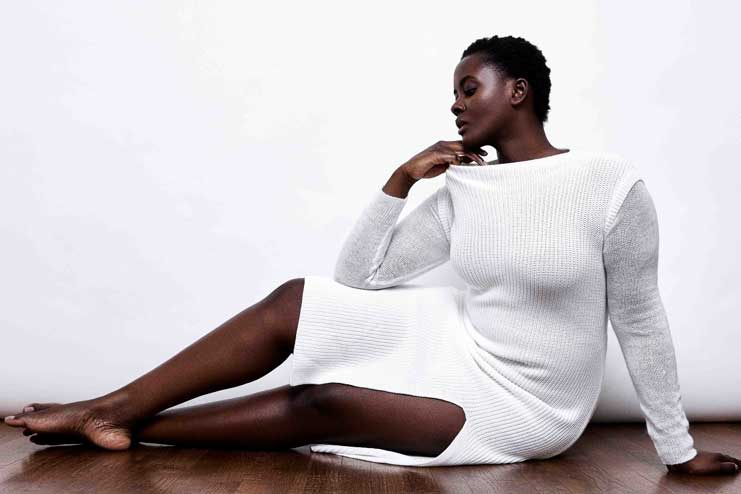 https://www.instagram.com/philomenakwao/?hl=en
The beauty with brains is not a household name yet but the kind of advancements she has made with her looks in the world of fashion, it has seen her bridge the gaps quite effectively . she wants to use her platform and aims to educate people abut diversity and curve in the world of fashion. Though she wishes to fulfill all the conventional and mainstream fashion drams, she is very optimistic about her future, as she has worked with chromat, Torrid and various other brands that use her unique aspects as an asset. In a world of conventions, her natural beauty and confidence is a refreshing change of pace that is an inspiration and source of awe to many.
13. Ashley Graham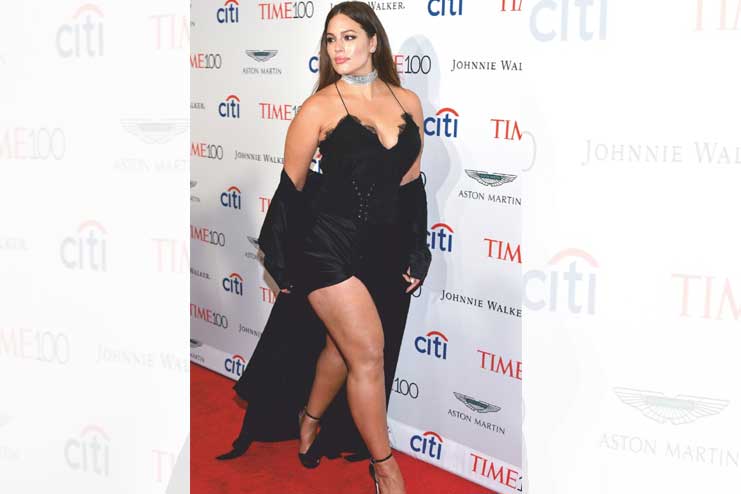 https://www.instagram.com/ashleygraham/?hl=en
Could this list have been complete without mentioning the queen of body positivity? Ashley Graham is one of the most successful plus size model and yes, she hates that term. The way she has rocked her confidence and cascaded through the world of fashion is both exciting and awe inspiring. She has also written the books titled A New Model: What Confidence, Beauty, and Power Really Look Like,published in 2017, and All the Stars Left Behind, which is a novel. She has over 7.9 million followers on Instagram and continues to inspire millions every day. She also gave a TED talk about body image and its perception and has appeared in Maroon 5's music video "Girls Like You"she is confident, elegant, extremely talented and the most famous face to run the curvy campaign. It is believed that Ashley Graham is one of the most sought after models in the industry, after all she was the first plus size model to grace the covers of Sports Illustrated Swimsuit Issue.
The fashion industry has come a long way wherein it has learnt how to accept models in their natural shape and not characterize beauty with biased standards, these models, in their own way have helped them do that. This looks like a period for exciting changes and more revolutionary phases which will encourage women worldwide to let go of their inhibition and be their most beautiful, natural self without any self doubt but sheer self love.