The charisma and allure of celebrities is something no one can deny, but the position of influence and power that they yield is also something to think about. Twenty somethings, going about their life. Can always get inspired by the works and words of these celebrated individuals who have gone through and achieved so much inter lives.
These celebrities can shine a light on various issues from – race, religion, politics, women empowerment- and start actual conversations that will really impact the society. These are not just beautiful women
, but individuals with substance and oeuvre.Their position allows them to reach millions across the world and spread awareness about issues that are not just about Hollywood, but ones that have a real impact on women, and humans in general.
1. Katherine Hepburn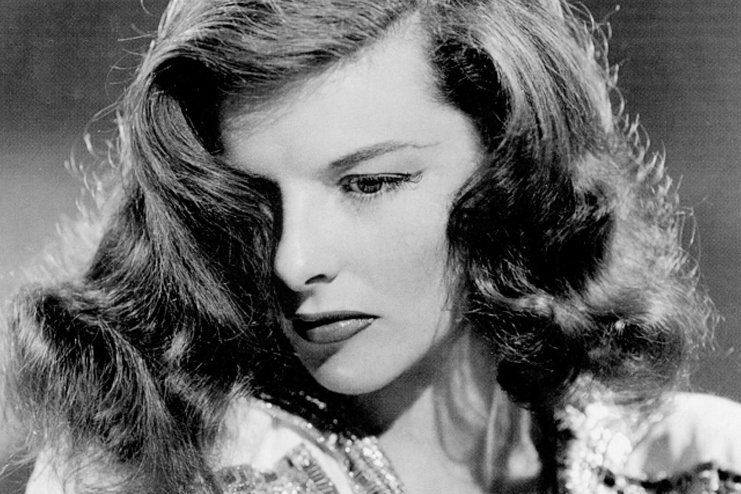 The diva from 60's set a bench mark for women everywhere with her unbelievable confidence and attitude towards her profession.Katherine starred in the play of The Philadelphia Story, after which she bought the movie rights and sold them to MGM on one condition that she star in the film, considering how this was during a time when the wage gap was unreal, this was a very audacious move. One that actors in Hollywood can pull because of her courage. She had an astute business sense and an amazing personality that she never compromised on.she was brought by headstrong activist parents, who instilled the quality if being confident in her and this, other than her being one of the greatest actress of all time, is truly inspiring.
2. Angelina Jolie
The badass woman who played the legendary Lara Croft. She writes, she acts, and she directs. She has already won the Oscar and three golden globe awards..she is epitome of fearlessness as she plays one strong female role after another. But the way Angelina has used her position to do the unbelievable amount of humanitarian work is why she is on the list. She is kind, full empathy and an actual hard worker. Working closely with the UNCHR, she strives to do as much as she can to make the world a better place. She is also extremely devoted to speaking on taboo topics like breats cancer and mastectomy to give women the freedom they deserve, ll this whilst being under the media glare, but Angelina shows what is truly important. Unperturbed.
3. Oprah Winfrey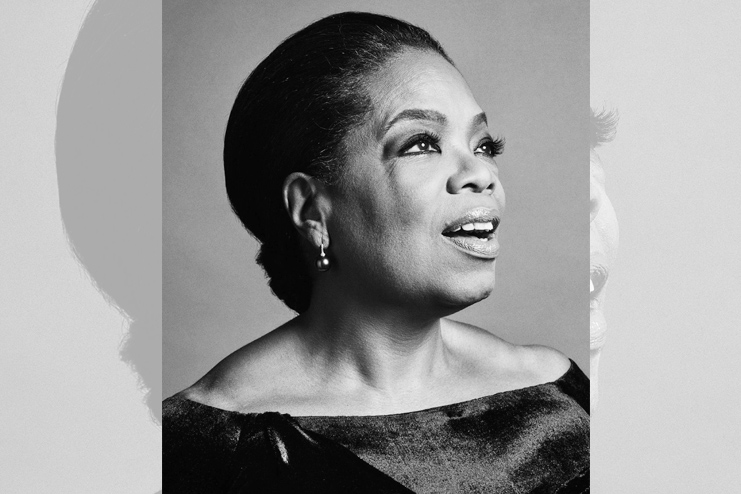 Regarded as the queen of all Media, Oprah is probably the richest African-american woman who can single handedly influence the entire audiences. For someone who cam from an extremely disturbed background, oprah changed her circumstances through the force of sheer will and , determination and perseverance, know for her empathy and generosity, oprah has helped and supported many causes in her life time and regularly speaks out against topics that hold relevance on today stage.she is also credited with creating a more intimate confessional form of media communication and she has popularized and revolutionized the tabloid talk show. Her take on things, especially self help and spirituality has made her a source of inspiration for million of people across the globe.
4. Emma Watson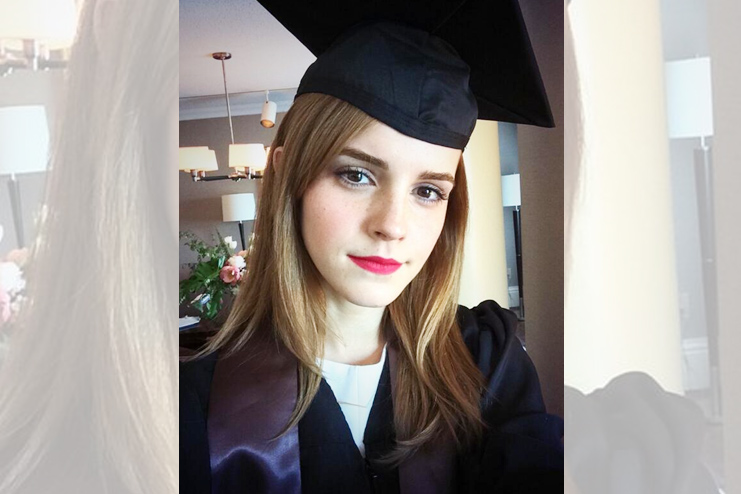 Emma Watson could literally be every girl's role model. Not only is she an immaculate actress having established herself as Hermoine Granger from the Harry Potter Series, she is also a straight A's student. She is also an UN Women Goodwill Ambassador and has spoken extensively on Heforshe. Emma is generous and supports a lot of charity causes, and other than that she understands the importance of education and a good work ethic. She is extremely conscious about protecting the environment an started a own fashion line to do her bit. Another wonderful thing about Emma Watson is how unabashedly, and gracefully she can stand for her rights as if it is the most natural thing to do. Her outspokenness and incredible determination is what makes her so very inspiring.
5. Carol Burnett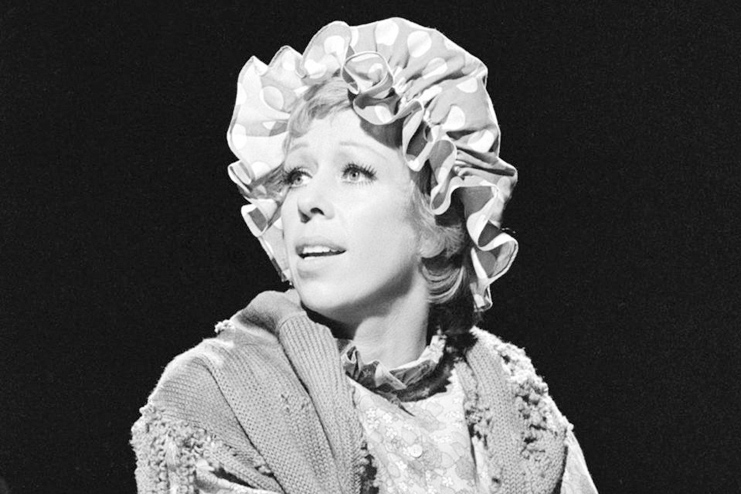 The majestic, and the hilarious Carol Burnett is still on of the most amazing artists who graced our television screens and blessed us with their sheer talents. Burnett was a trendsetter and way ahead of our times as she ruled our screens when women were not even considered funny. She had a strong work ethic and helped out a lot of other female comedians to come up. She was humble and empathetic towards her audiences, which is why she became the household name that she is.not only was she a pioneer in the field of comedy who changed the face of shows altogether, she was incredibly authentic and perfectly vulnerable. The dignity with which she delivered content, made her so unique, that it still inspires thousands of female artists , even today- to find their own voice.
6. Toni Morrison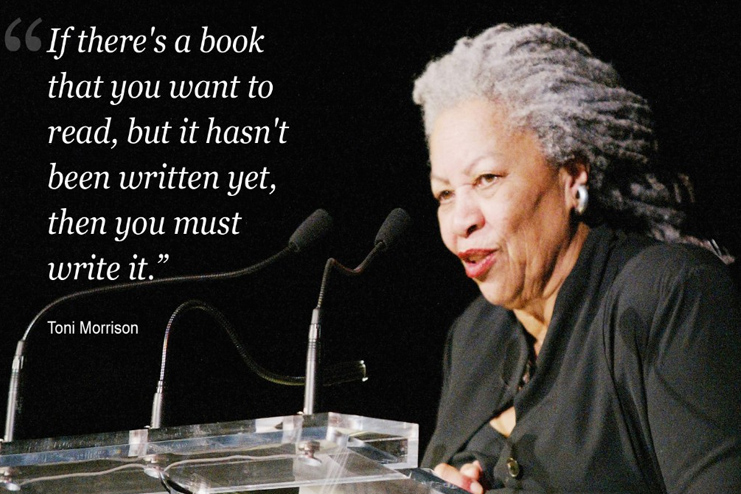 The writer of the books-Sula, Beloved, Pilate, Milkman- Toni Morrison deserves the plaudits she is given because she has broken impenetrable barriers through her writing as both an author and an academic.she has voiced the reality of the disparities that exist in the American society with a fierce vision and laudable poetic abilities.It is this unique voice that has given other women the courage to be fearless.In 1993 she was the first black woman to receive the Nobel Prize For Literature. She is every bit fearless, and honest and the same is reflected in her writing which are devastating, painful and extremely moving. An all time favorite, this is one author that is right up there in the ranks. And it is because this that she still inspires women the way she does, even today.
6. Harper Lee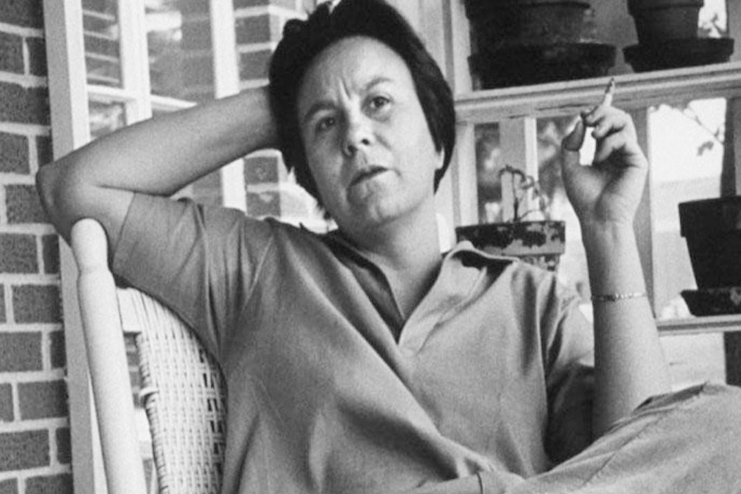 To Kill A Mockingbird started conversations that were unheard of. Harper spoke of rape, racial prejudice and morality through a work of fiction that continues to touch a million hearts even today. She was awarded the presidential medal for freedom and has inspired many other authors to write on subjects they deem as important. For a novel to enter the public's consciousness id no mean feat, and Lee did so at a time when everything that was not conventional, was regarded as "immoral". her unabashed, honest and watchful nature is a stellar example that very intelligent woman must follow.
7. Betty Ford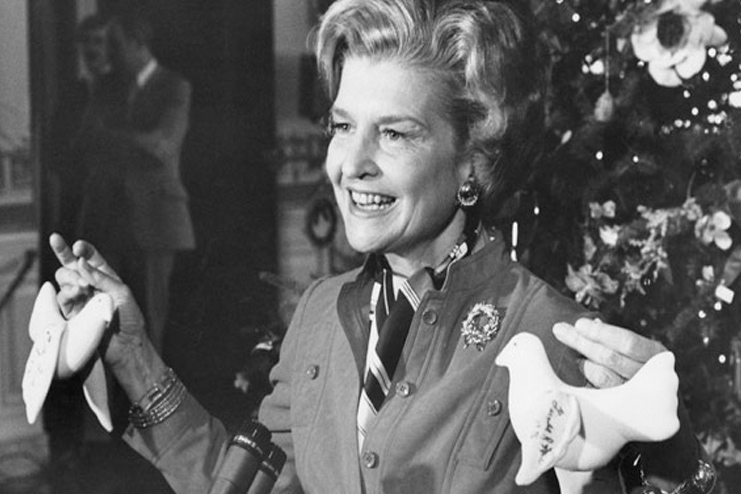 Betty ford and her progressivism is what inspired millions.She conquered her own addiction to become a credible voice of reason and led the country to a better future. The former first lady and co-founder of an eponymous addiction center in California. She changed the way substance abuse was viewed and her centers aim at providing rehabilitation without any pinch of shame. She was warm, and inspiring and to be around her was to be around true greatness. Even when she was the first lady, she never shied from talking about or giving opinions on about abortion and the Equal Rights Amendment. She even shared her breast-cancer diagnosis and mastectomy with the public to remove the stigma around the topic. She never stood second to her husband's accomplishments, infact the former presidents regards her as the shining beacon of the family. The kind of open space she created is something that is definitely valued even today.
8. Rihanna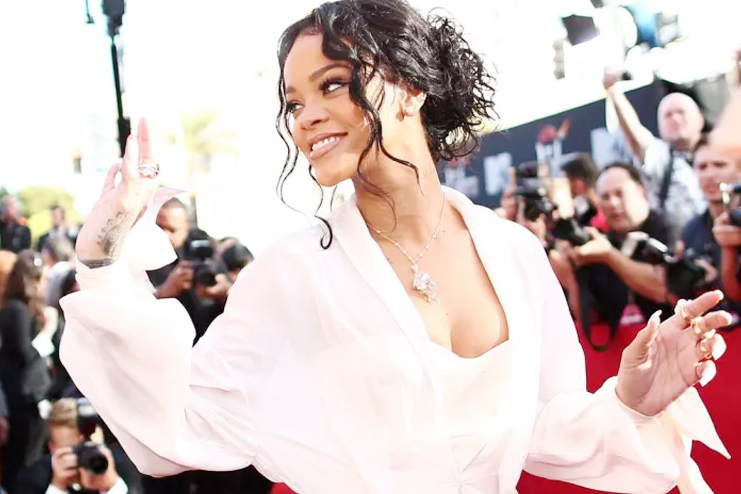 Everything about Rihanna screams self love. Not only is she one of the highest selling music artist of all time she is also a successful business woman, her business venture "Fenty beauty" has been ever since it started. The positivity and bad assery she reflects is truly unprecedented and has set benchmark for all of us women aspiring to love ourselves the way Riri does. She knows exactly what she wants, and conquers every arena she sets foot in. She is independent and does not need a man. This is a very powerful message for all young girl;s out there. Through her work, her personality the number one message that Riri gives away is too be fiercely independent and the best in the room when it comes to your skills. Her entire image is of self growth and getting better and it difficult to not be completely bowled over and inspired by that.
9. Lady GaGa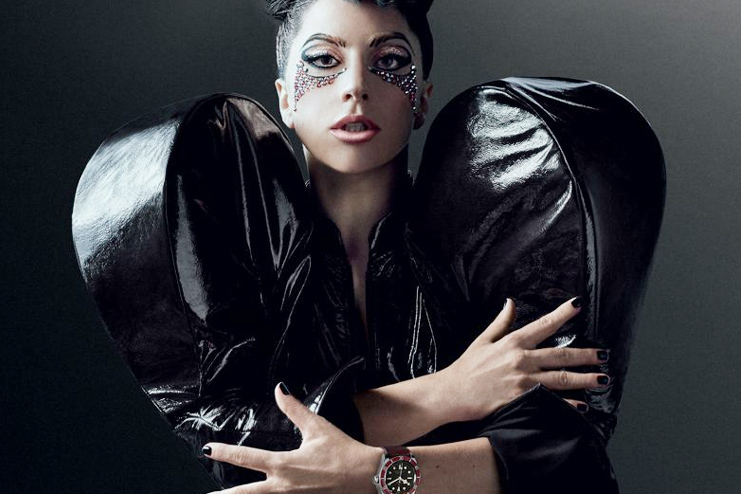 Lady Gaga is the one who changed the face of pop music as we know it the moment she entered the industry. She own Avante garde and embodies art in way that has rendered us speechless. She actually sings, plays and writes her own music and she has studied in Julliard. She has also been to NYU's Tisch School of the Arts where she studied art, music, and religion, so you know she knows her music. She is also and advocate for sexual assault victims having experienced the same and passionately supports and talks about the kind of attention mental illnesses need. She is also a huge supporter of the LGBt community and does all she can to make the world a better place. It isn't just her unique personality that sets her apart, but the way she is not afraid to be herself and support the cause she wants to support. It is her remarkable skill and empathy that ,make her a part of this list.
10. Ellen Degeneres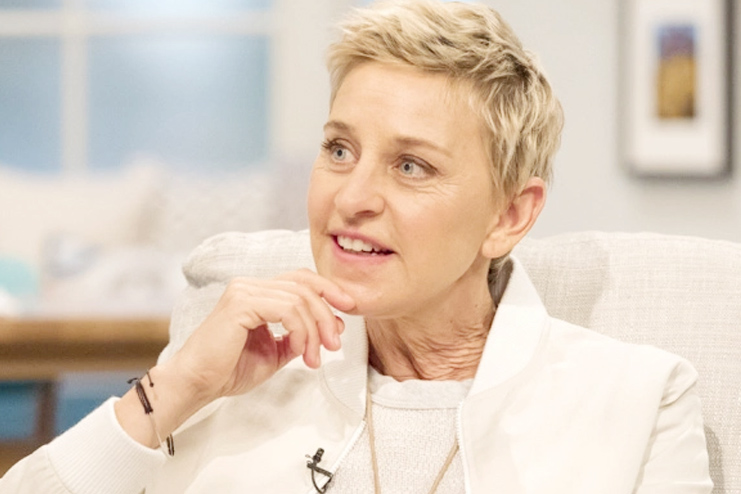 When years ago Ellen came out on her show to speak about her sexuality. Nobody could have imagined the level of debate she would actually start. One of the kindest and most generous artists around, Ellen has actually used her position for a good cause and give a voice and opportunities to so many people. She is genuinely talented and hilarious and helps in changing lives everyday. She promotes education through various mediums and nourishes her friendships and promotes other artists too.in a generation where everything is a copy of a copy, the ever green Ellen Degeneres is one comedian and artists that pushes us t be our most kindest, authentic selves whilst entertaining us through the the journey.
11. JK Rowling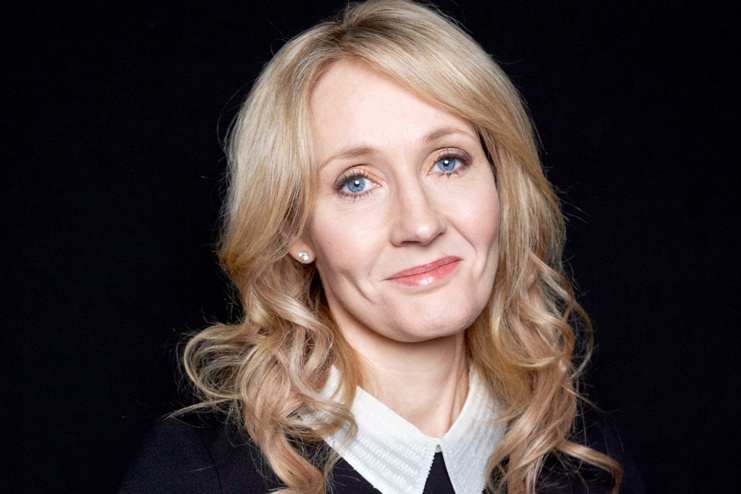 The Harry Potter series truly taught generations the importance of magic and perseverance through love. But it is JK Rowling herself who changed our perception forever. She probably has one of the strongest work ethics in the world, but other than that she also has a big heart. She truly is an inspiration to millions and there cannot be one person who has not read the Harry Potter series. Her rags to riches story is inspiring enough, but the endless records she has broken are also a testimony to what she can actually achieve. Her stories have magic and empathy, and her charitable endeavors have a heart of their own. Rowling inspires every little child to dream some more!
12. Beyonce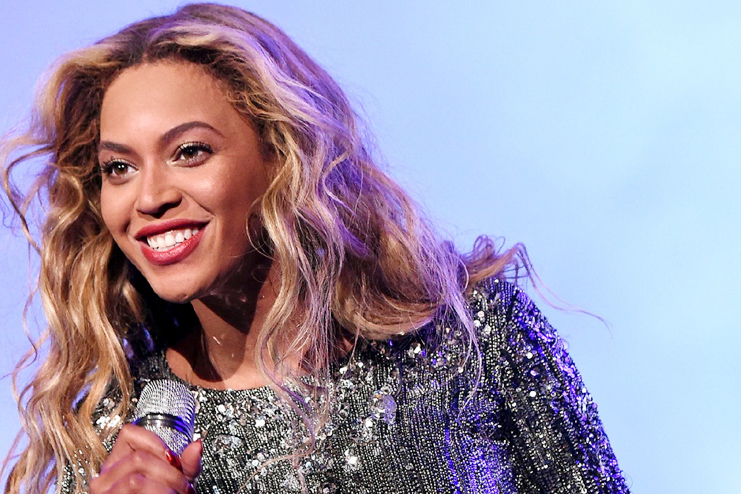 All hail the real queen! Beyonce Knowles as we know it has changed the face of music and female representation in recent times. Her chart topping numbers, her bold personality, enigmatic career moves create waves everywhere she goes.she is a vocal feminist who promotes strength and independence in her lyrics and no one, absolutely no one can deny the immense amount of talent she has.the kind of image that she has portrayed is extremely encouraging for young girls, not just in terms of body image but also In support of the LGBT community. She is a position where her influence is immense, and she always uses it for promoting good faith, values and a killer attitude that is extremely inspiring. Beyonce is a female artist who is also a global phenomenon and she knows how to put it to good use.
Most Inspiring Females are not just celebrities we look up to with undiluted admiration but women who truly know what is important and are not afraid to speak to make a change. And it is this spirit that makes them this relevant, this important and this inspiring.