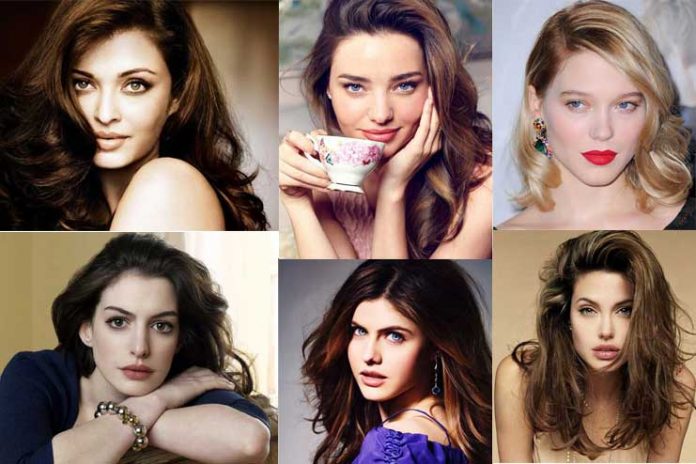 A woman is not just a woman, but so much more. Elegance, charisma, intelligence,wit, there is so much that goes into making her the phenomenon she is. And though the definition of beauty across the globe varies, each of us know it when we stumble upon a woman who is beautiful both inside and out. Here is a list of 30 most beautiful women in the world who aren't just eye candy, but actual warriors in their own might :
1. Marilyn Monroe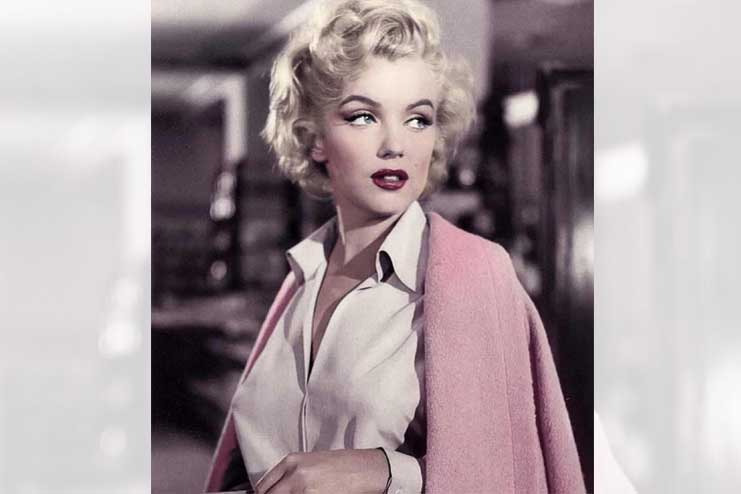 Known as one of the first sex symbols in Hollywood, Marilyn Monroe is still regarded on of the most beautiful women ever, but very few knew that despite her irresistible charm, she was also one of the first women to start a production house. A kind soul and an avid reader, Marilyn was more than just a pretty face and her memoirs and stories are a predicament of the same.
2. Brigitte Bardot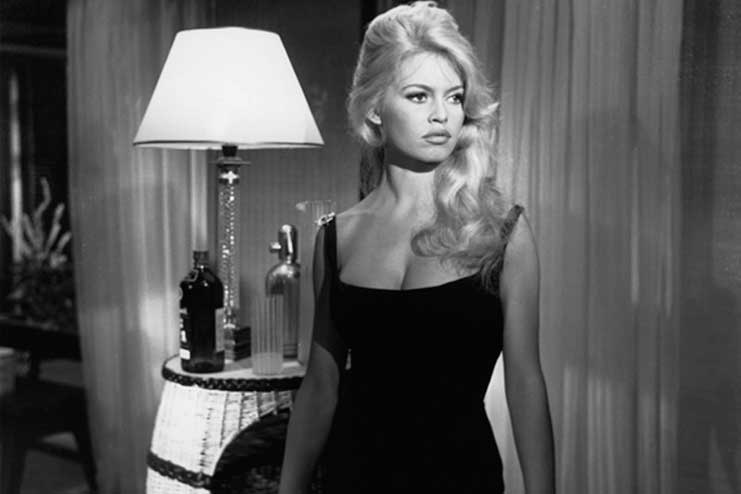 The French actress was one of the few European faces that charmed the US audiences. Her unbelievable poise and extraordinary style coupled with a great onscreen presence made her an unforgettable icon for the entire world. From bardot neckline to legendary fashion statements, women all over the world still look up to Brigitte Bardot.
3. Aishwarya Rai Bachchan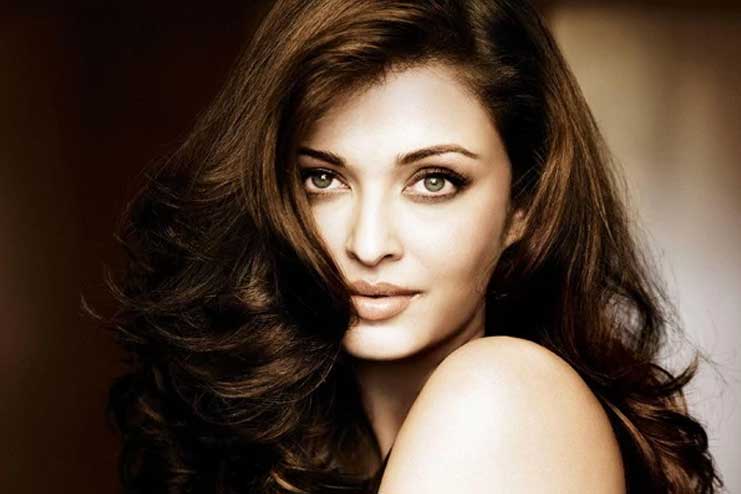 The winner of the Miss World pageant of 1994, Indian actress Aishwarya has been voted as one of the most beautiful women in the world numerous times.Whether its her enviable list of movies or her iconic fashion choices, Aishwarya is the ultimate global women and truly a vision.
4. Deepika Padukone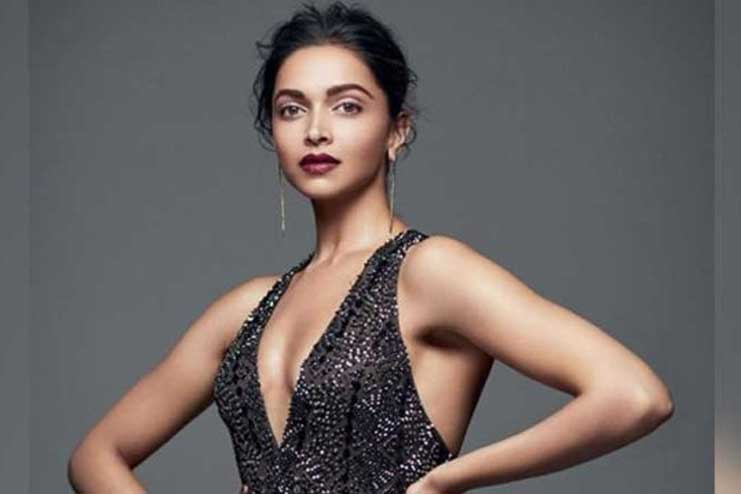 An incredibly successful and bankable actor, Bollywood actress Deepika Padukone has now also ventured into Hollywood. The leggy lass is not just beautiful, but is also the highest paid female actor in the industry and has won numerous awards because of her skills.
5. Scarlett Johansson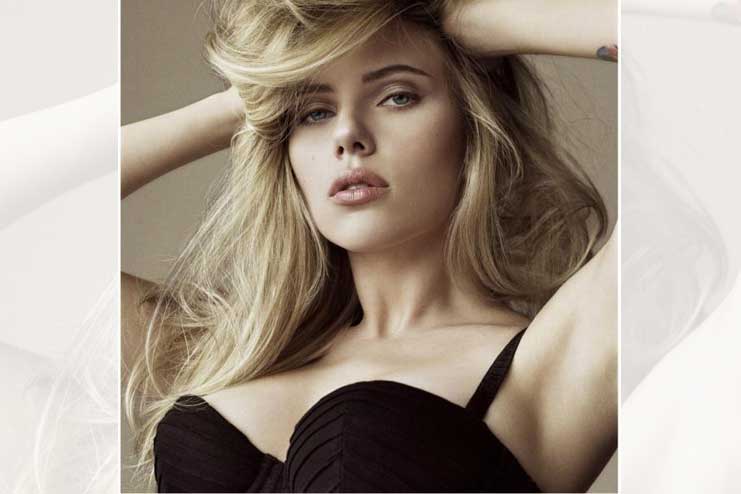 For somebody who has been voted as the "sexiest woman on earth" for almost every year since she arrived, the ScarJo fever never fades. But this curvaceous actress is so more, extremely opinionated and politically aware, she has stood for various causes and is an active participant in the US rallies whilst managing an extremely successful Hollywood Career.
[Also Read: Top Celebrity Business Women in the World]
6. Emma Watson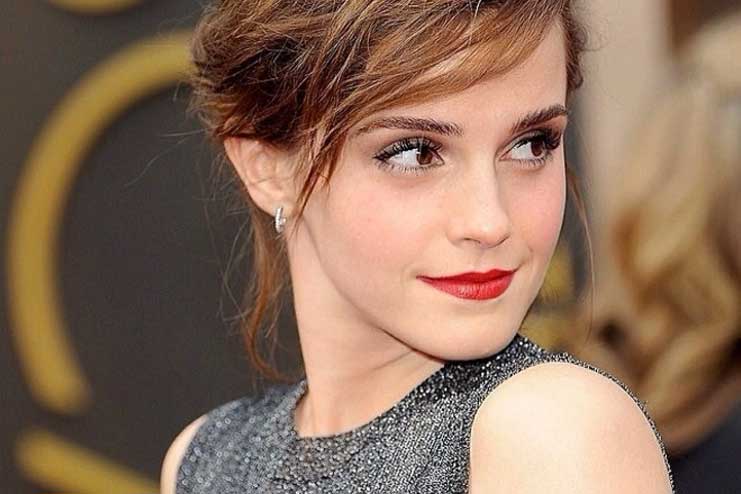 Emma Watson graduated from Brown University with straight A's and is also a Goodwill Ambassador for UN. The Harry Potter actress is an incredible role model for girls worldwide as she embodies not just beauty but brains too. Her views on feminism and various other socially relevant issues make her a stellar example of what a beautiful woman one can be.
7. Audrey Hepburn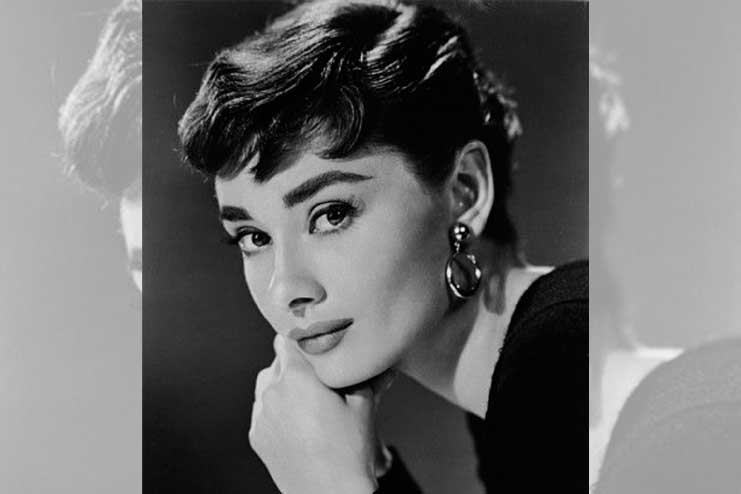 The epitome of class and appeal, Audrey Hepburn was a phenomenal woman. Led by honest intentions and grace, she used her fame to help suffering children in other cities. She was completely devoted to United Nation"s children fund and did her part in educating the public about the situation of underprivileged communities. If there is any Beauty in this world, through her altruism and elegance, Hepburn emanated it.
8. Gal Gadot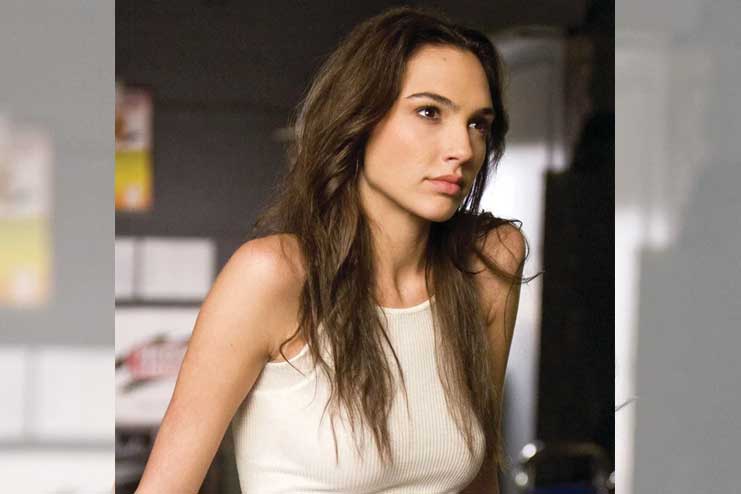 Box office queen Gal Gadot is not just Wonder Woman, but also an inspiration to millions of fans worldwide. After winning Miss Israel in 2004, Gadot served in the Israeli army for over two years before returning to study law. Embodying all the traits of what an ideal woman should strive to be, Gadot is definitely one of the most beautiful woman of our times.
9. Priyanka Chopra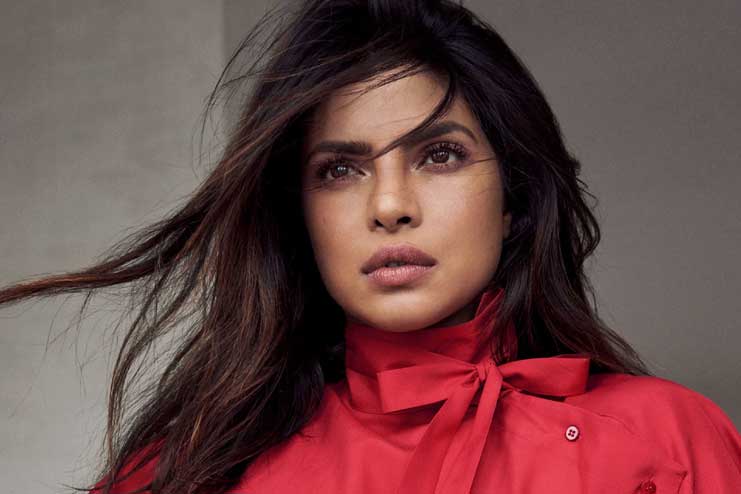 Its no news that Chopra has a fan base all around the world and after becoming an international phenomenon, the Quantico star is all that a woman would aspire to be. Former winner of the prestigious miss world and miss India titles, The actress is truly a force to reckon with.
10. Beyonce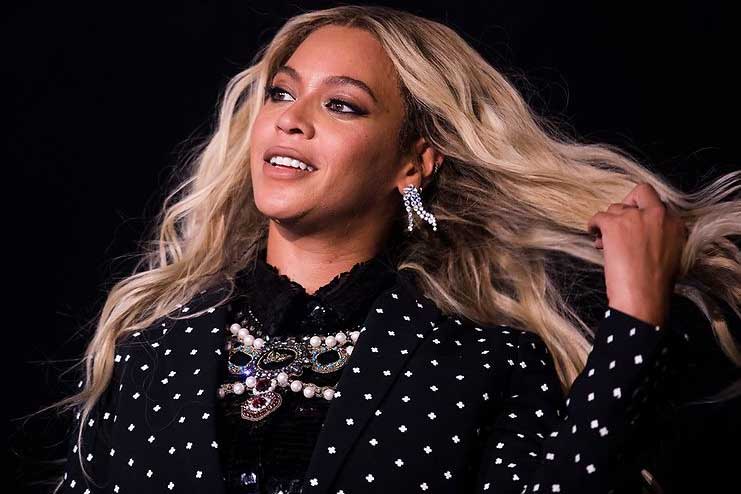 All hail, the queen. Beyonce Knowles as we know it has changed the face of music and female representation in recent times. Her chart topping numbers, her bold personality, enigmatic career moves create waves everywhere she goes. Hence its no surprise to see queen B in the list of world's most beautiful women.
[Also Read: Famous Blonde Actresses Who are Charming and Beautiful]
11. Angelina Jolie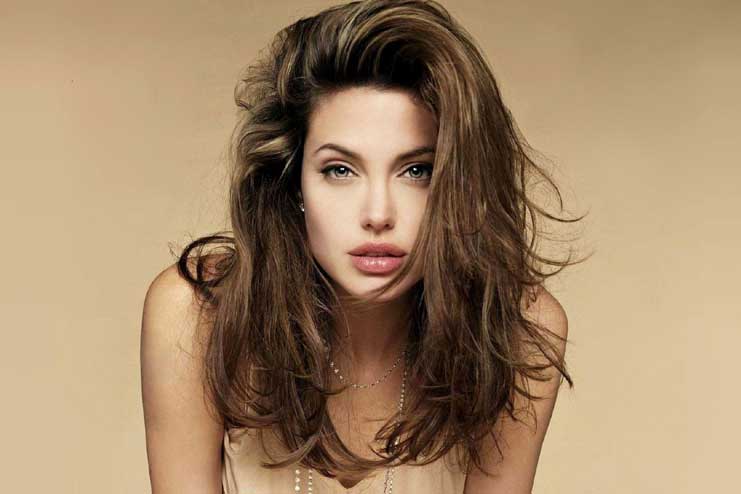 The queen of hearts, is a beauty with the gift of empathy. When she isn't dishing out the best of cinema, Actress Angelina Jolie is busy with her Humanitarian efforts to obtain aid for refugees.In 2005, Jolie received the Global Humanitarian Action Award from the United Nations Association of the USA for her activism on behalf of refugee rights. She has continued to draw attention to global issues. Its not just her looks that set her apart, but her unprecedented efforts to make this world a better place that make her truly beautiful.
12. Cate Blanchett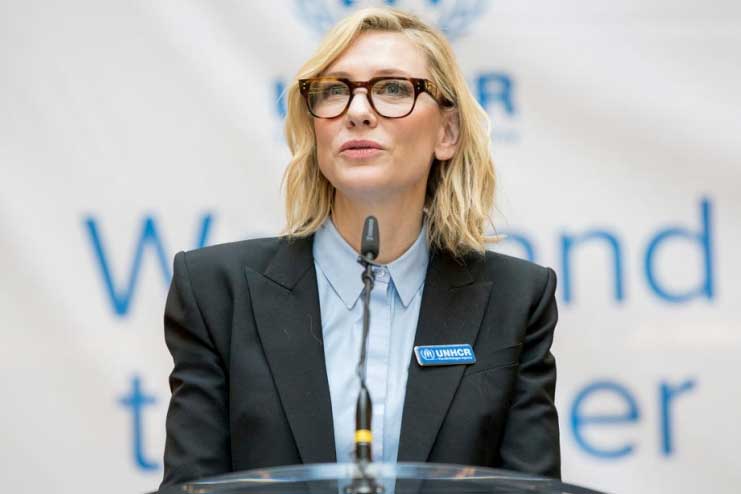 This timeless beauty first graced the screens and conquered all with her unbelievable acting skills. She is also the first Australian to have won the Academy Award twice. She is a dedicated supporter of Eco-friendly efforts, is a goodwill ambassador and also does not shy away from pointing out apparent sexism on platforms. A kind soul and a heart like no other, the actress truly deserves to be on this list of most beautiful women.
13. Freida Pinto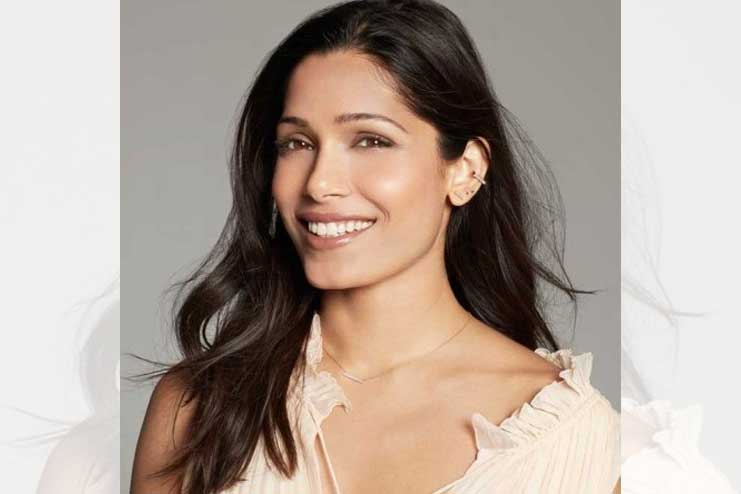 The versatile actress rose to international prominence with Slumdog Millionaire and has enthralled audiences worldwide ever since. A strong and opionated citizen, her views and efforts on women empowerment, environmental sustenance and education make her and extremely deserving candidate for this list.
14. Rihanna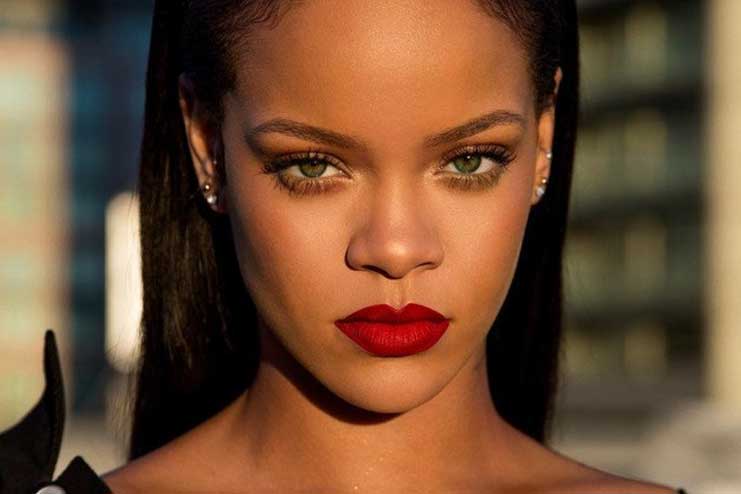 Not only is Rihanna the most selling black female artist but also the second best selling female artist of all time. She's also PUMA's global brand ambassador and creative director and the first black woman to be the face of Dior. And she owns a charity foundation called Clara Lionel Foundation. Every business venture that she takes up is a hit and she has won over 8 Grammy's. Talk about being the perfect role model!
15. Charlize Theron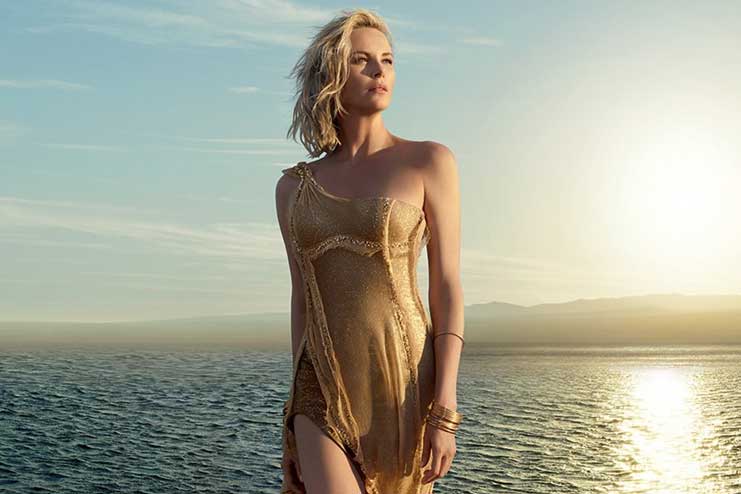 If it isn't her effervescent looks or badass acting skills, its her humanitarian efforts that make her unforgettable.In 2008, Charlize Theron became a UN peace envoy whose special focus was to end violence against women. She also founded the Charlize Theron Africa Outreach Project in 2007, in order to engage African youth in preventing and eradicating AIDS. This beautiful woman is also a PETA supporter and a marriage equality activist. True example of a strong, beautiful and independent woman.
[Also Read: 15 Actresses Aged Above 40 Who Still Look Younger]
16. Lupita Nyogo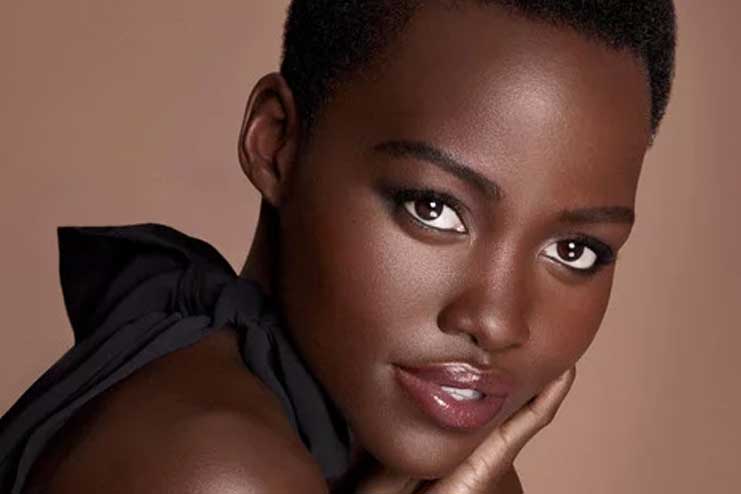 An international film maker, award winning actress and fashion icon, The academy award winner. Lupita Nyogo is such a resolute and great example of a beautiful woman inside out that it boggles the mind. The 12 years a slave actress is also a supporter of historic preservation. She is vocal about preventing sexual harassment and working for animal rights.
17. Blake Lively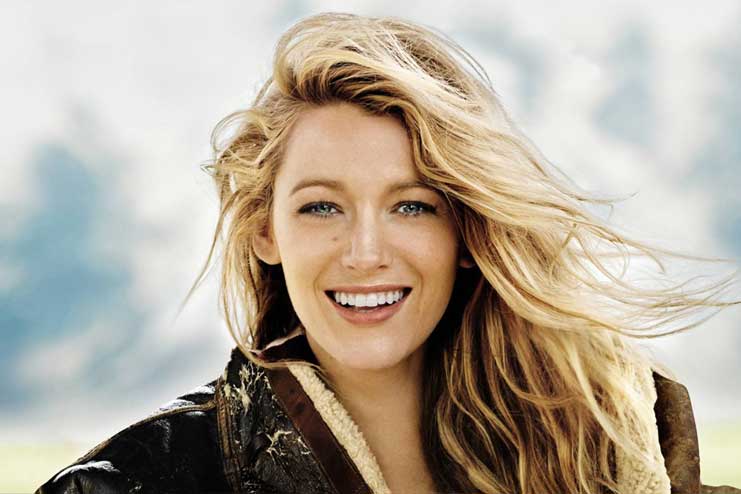 The undisputed sunshine girl, with a beautiful being that emanates charisma and her various other ventures that prove her grit as a modern thinking woman. The Gossip Girl star has won millions of hearts worldwide .Blake lively deserves to be this on this list of world's most beautiful women for her efforts in creating awareness of women's issues in the areas of education, health, and justice.
18. Emma Stone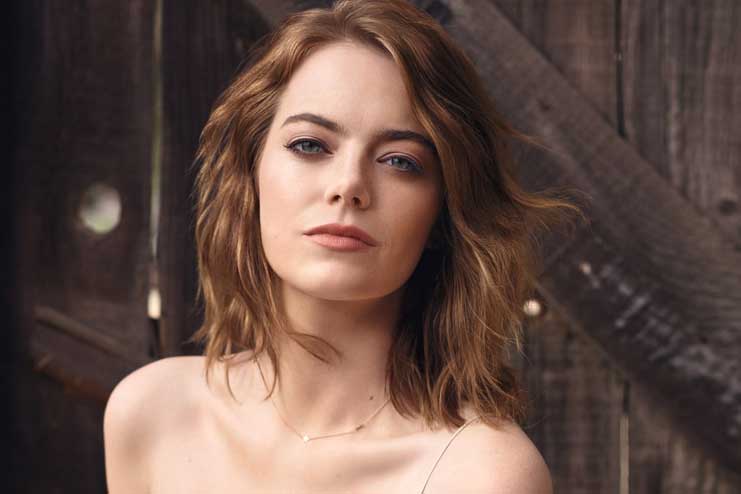 The American actress who has already won an Academy award, a BAFTA award and a Golden Globe Award, is known for quirky style and indisputable acting skills.The actress has spoken for many issues and continues to extend her support for numerous causes from women battling cancer, to providing education for underprivileged children.
19. Stana Katic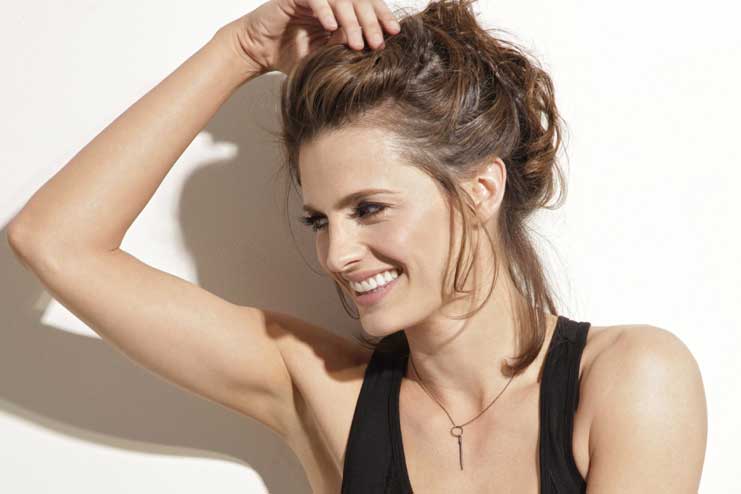 The Canadian American actress is known for playing the role of Kate Beckett On the American television series Castle.She is also a board member of the Environmental Media Association (EMA). As somebody who deeply cares for the environment, Stana urges everyone to go car free and emphasizes on the importance of food sources being chemical free.
20. Alexandria Daddario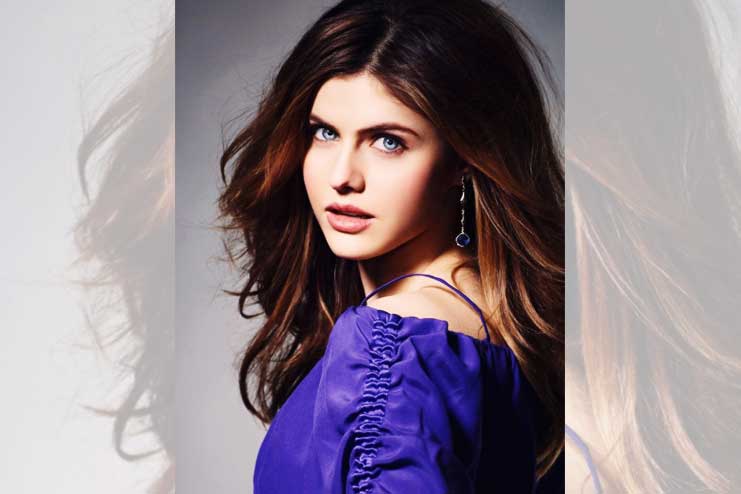 Bewitching eyes and brilliant smiles, known for her exquisite beauty and a young actress for sure has enamoured millions but did you know that she also supports the Elisabeth Taylor AIDS Foundation and is a strong spokesperson for the fundraising campaign. The Percy Jackson star has been on various lists as one of the most beautiful women on the earth and we could not agree more!
21. Sofia Vergara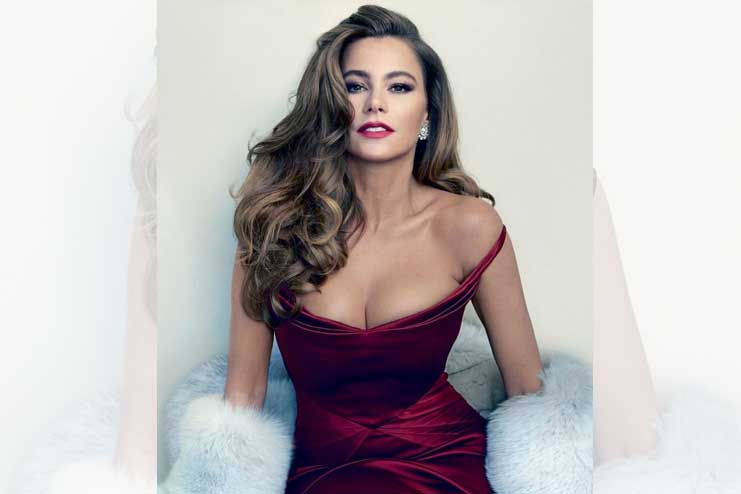 Sofia Vergara is one of those women who are not only gorgeous but also extremely humorous and intelligent. The Modern Famliy tsar has been nominated for Four Emmy's and her brilliance continues to amaze us. But its her equally altruistic heart that gets her on this list. Vergara is an avid supporter of various causes such as the Alzheimer's Association,
American Foundation for Equal Rights and the Children's Defense Fund. Her easy going personality and an attitude that embraces diversity, make her one of the most beautiful women on earth.
22. Anne Hathaway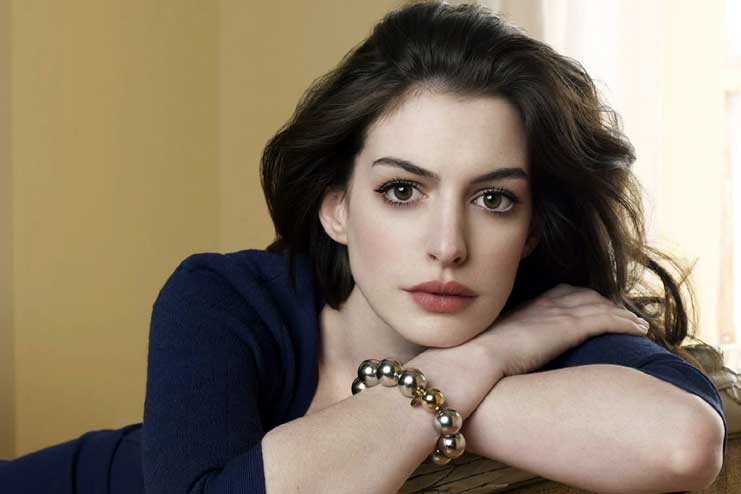 From Human Rights Campaign to Feeding America, The list of cause Anne hathaway supports is just as long as her list of movies and accolades. The original beauty with brains, Hathaway is what every modern, thinking woman envisions herself as. A role model for this generation, the actress who constatnly gets featured in the world's 50 Most Beautiful People, credits an upbringing of "really strong values" with defining her shape as a person.
23. Monica Bellucci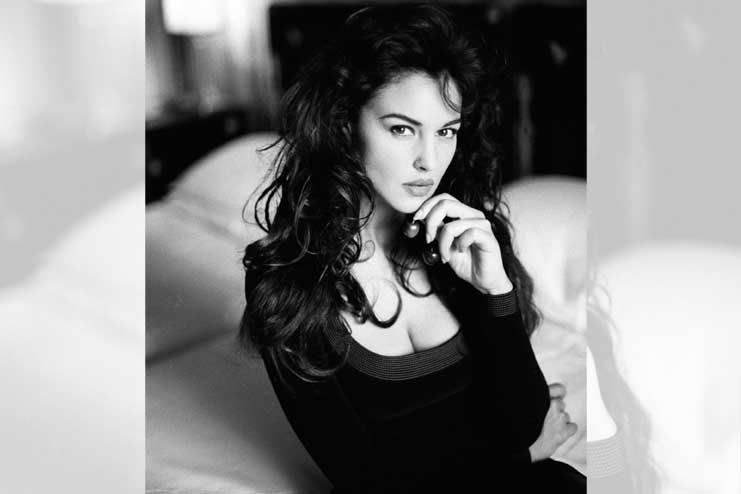 The magnificent Monica Bellucci is fierce, independent and truly iconic. The Malena actor had imprinted herself on fans worldwide with her sheer charisma and continues to do so through her latest endeavors, including the ever elusive Bond girl. The Italian actress has also supported various causes including the coming out of women who have faced sexual misconduct in Hollywood.
24. Alicia Vikander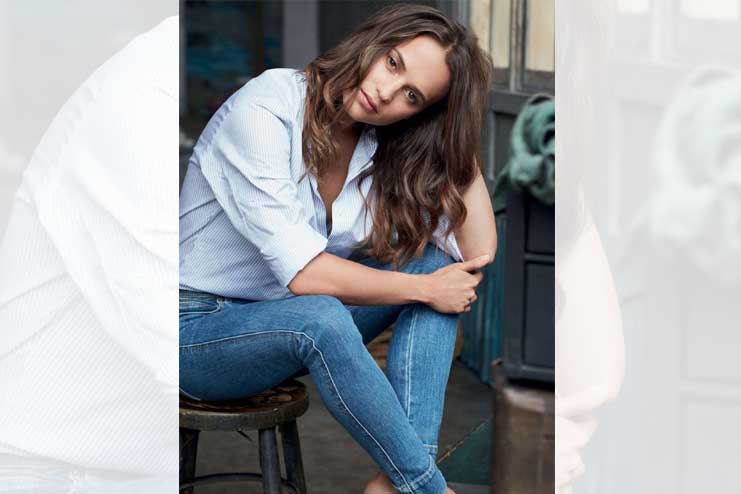 The future Tomb Raider star is not only a stunning actress who has been nominated for Academy and BAFTA awards, But she also identifies as a feminist. In 2017, Vikander was one of 584 women who have called for the Swedish film and theatre industries to address what they claim is a culture of sexual misconduct. The Swedish actress who made fans swoon with her looks and wowed the critics too, has lots of opinions and supports various causes, which in today's world is an inspiration for thousands.
25. Halle Berry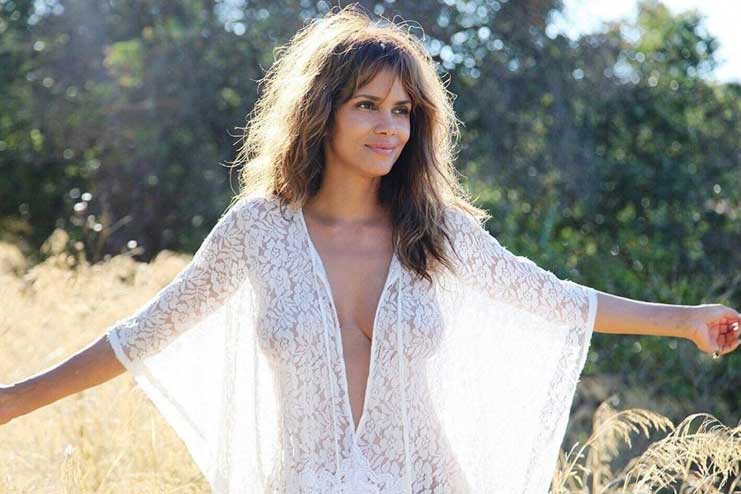 In 2002, Halle Berry became the first Black woman to win an Academy Award. The eternal Bond girl is also an ardent speaker regarding the issues of representation and inclusion in Hollywood. Her career soared in the 2000's and she was constantly featured in 50 most beautiful people and the sexiest woman on earth. Though she hasn't been as active with her appearances, the American actress is also extremely conscious about the environment and continues to play her part.
26. Miranda Kerr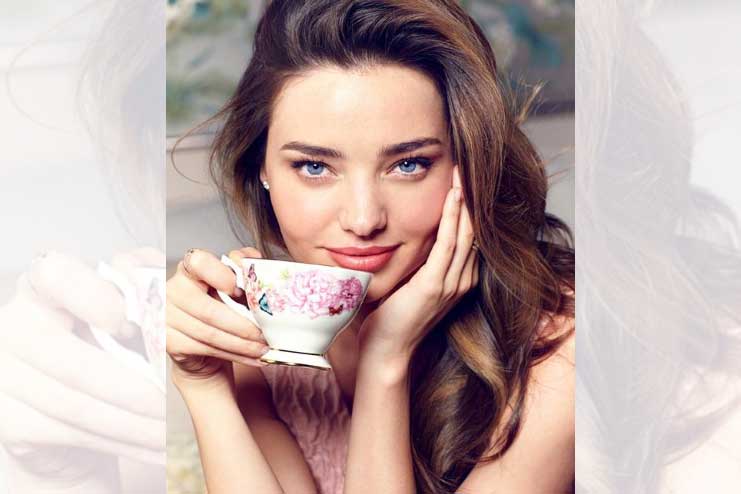 The Australian Model with her bright blue eyes is one of the most coveted and highly paid celebrities in the world. She is a supermodel who has been listen in very list in this world for her beauty and elegance. But when she is not making the world swoon with her bright blue eyes and never ending legs, Miranda Kerr utilizes her time to help the Red Cross and Wildlife Warriors Worldwide.
27. Amal Clooney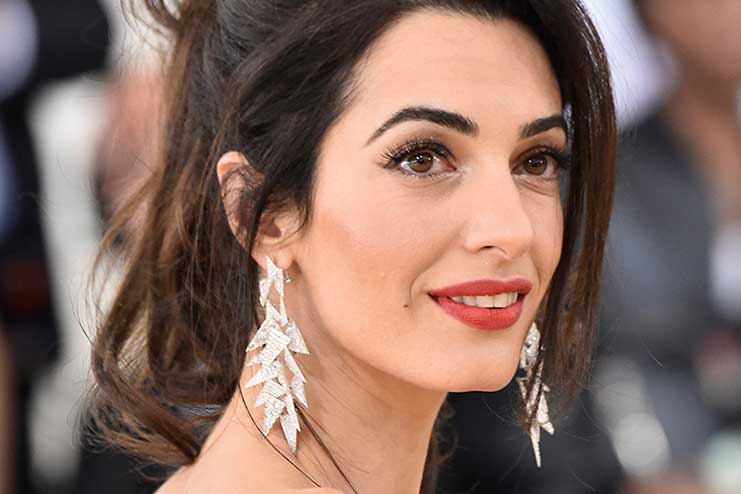 Amal clooney is probably the most phenomenal woman in recent times. She is an internationally acclaimed human rights lawyer, activist and author. Amal was a senior fellow with Columbia Law School's Human Rights Institute and she was also a co-professor for Cleveland's course on human rights. She was also was selected for a three-person UN commission investigating rules of war violations in the Gaza Strip. Here's a woman who never fails to inspire.
28. Lea Seydoux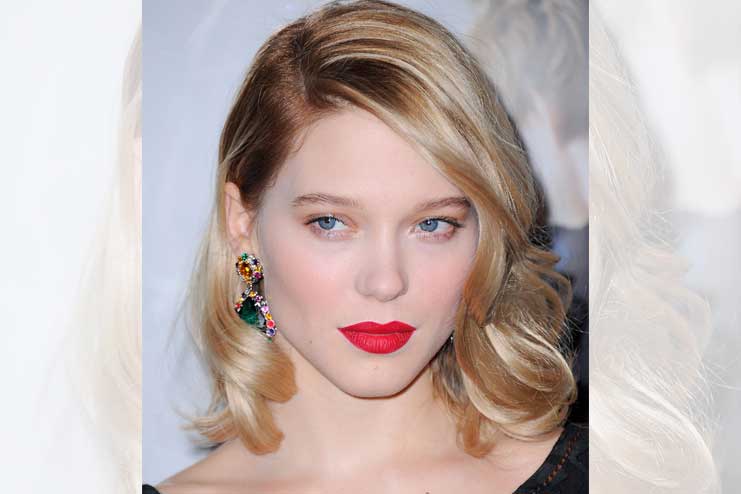 The Parisian actress has been the subject of much admiration due to her diverse filmography and dreamy demeanour. The old world charm and boldness she brings to the screen have made her an instant hit. After movie like Blue is the warmest colour and Spectre,Lea is one of the most sought after actresses in Hollywood.
29. Zoe Saldana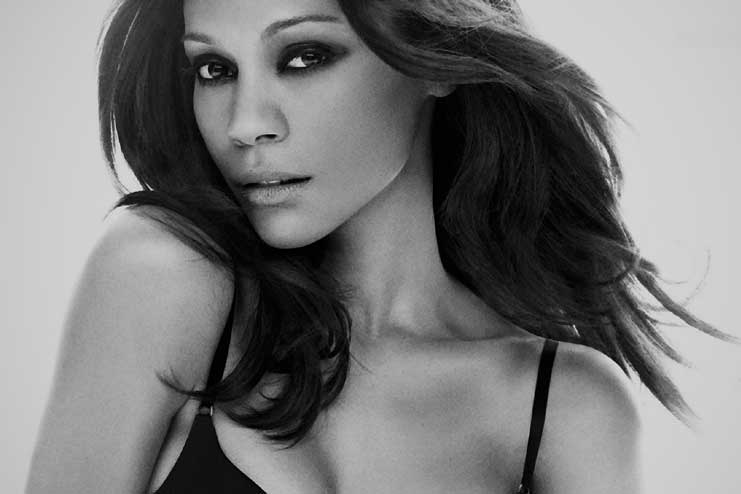 The Star Trek and Avatar actress is fashionable, elegant, brilliant and here to stay. Saldana is enjoying this euphoric success and winning hearts all over with her dazzling performances and off screen appearances. She also supports FINCA, which is a non-profit that works to bring financial stability and jobs to low-income communities.
30. Eva Green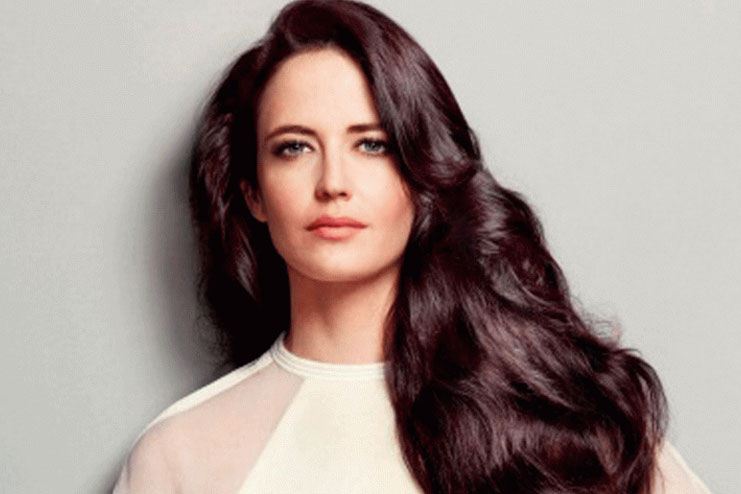 The Casino Royale actress is regarded as one of the most beautiful women of our generation. Not only does she dazzle onscreen, her roles are the epitome of sexy-scary.
Whether its that body or those enchanting eyes, The French actress and model has can make anyone drool. Green also supports UNICEF and admits being pretty spiritualistic. Be it Penny Dreadful or 300: The Rise Of An Empire, Its difficult to deny Green's intoxicating screen presence and allure. Her name on this list is not even a surprise as she is considered one of the sexiest women in this world.
Beautiful is what beautiful does..
The women list here and numerous others have used their fame and adulation for purposes that will actually benefit the society they inhabit. Their empathy and grace is what sets them apart. Excellent storytellers, artists, models, lawyers, each of them in their might exude insurmountable confidence and invoke awe amongst millions of followers each day.