Looking for some quick cash, well! Look no further. Just turn around and reach your closet, for the quick bucks are stuck somewhere hidden in your closet shelves and it is time to sell old clothes online and not just earn some quick money but also declutter your over-pouring closets. Organizing the home can never look easy but this is a simple and powerful way to help your home organization.
But wait! Not every place gives you the desired returns, so we bring you some of the profitable ways to sell clothes online. Wondering where to sell used clothes without having to worry about spams and also getting a decent price for the clothes, well the below list of websites to sell clothes are trusted and a good deal for gently worn clothes without any big wear and tear. Used clothes market may seem a bit low but for branded and designer clothes, it is always fabulous to keep selling online.
Where To Sell Used Clothes And Make Some Quick Cash:
Selling clothes online requires a little bit of planning and organizing for it has to showcase the best of your collection and also at reasonable price to make quick cash in addition to picking the right website for your needs. Make it a habit to sell your used clothes online, as this will help you in staying up with fashion and trends too. As you would have ample space at home since your old outfits are no more occupying the spaces in your closets anymore. Some popular used clothes websites are:
1. Tradesy: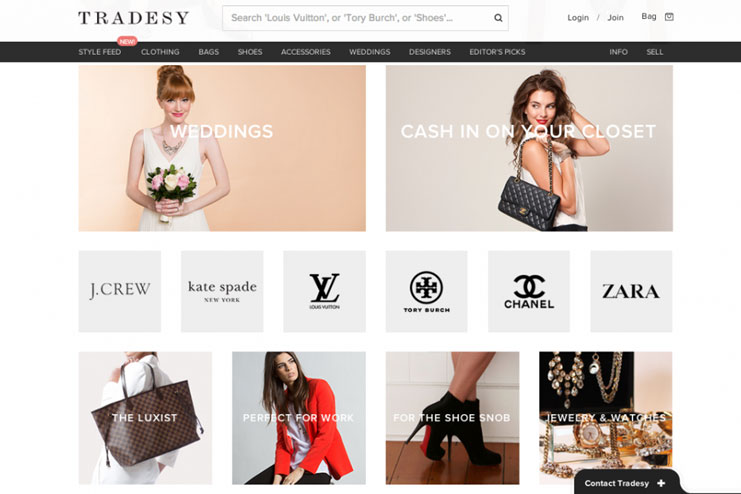 On Tradesy you can sell fashion which is in good condition at fair prices. It has a very straightforward listing process for selling your used clothes. Simply create your listings with brands and condition of your clothes, then upload wonderful pics and let Tradesy optimize them for appeal. All listed items are shipped for free to Tradesy. You can choose to get store credit PayPal credit or bank account credit. Bags, shoes, clothes, bridal and accessories go out quickly if they meet the criteria.
2. Poshmark:
The only website where you can sell men's items too in addition to women and kids clothing, shoes and bags. Just upload few images and finish the listing with product description, it just takes a couple of minutes. Just download Poshmark mobile app and it gets quicker and simpler. When the item is sold Poshmark sends prepaid shipping boxes to you for pick up and to be delivered to the buyer. You can also invite guests to view and buy your clothes from the app.
[Also Read: Earn money on apps]
3. SnobSwap: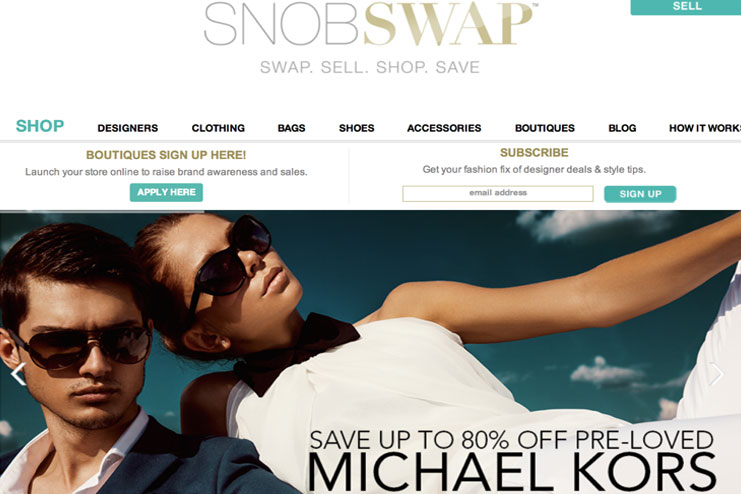 Focused on women's clothes and accessories, SnobSwap gives you three different ways to make money here. Sell your used clothes yourself, selling your used clothes by consigning them to SnobSwap and trade your clothing with other sellers. Additionally for more expensive items you would have to drop them at local SnobSwap boutique partner which will be put up for sale both online and in store. It is great for both low end and high end apparels, from $40 to $3000 you can sell them all at any price.
4. eBay: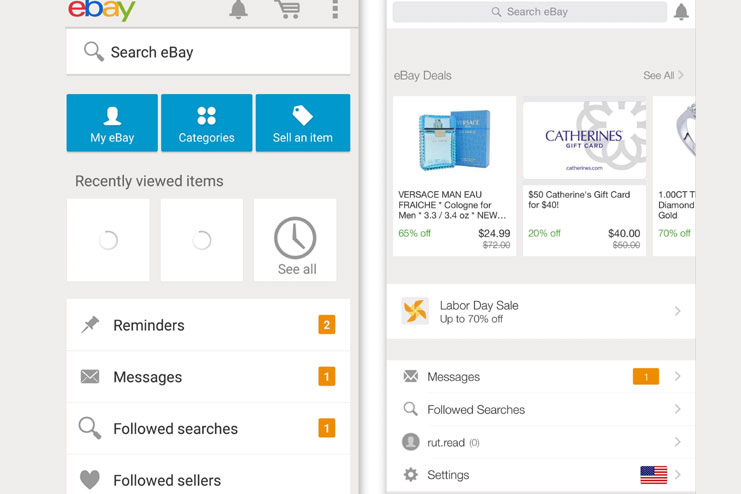 The largest market for online trading, around the world gives you also a chance to sell used clothes online. There are 100 listings free for each month and you can fix up a price to sell your used clothes or put up for an auction. Remember, in eBay you bear the shipping cost of selling your used clothes so factor the same while pricing. eBay has a relatively lower commission so it is very popular among others, where you can keep 90% of the selling price unlike other websites
5. ASOS Marketplace: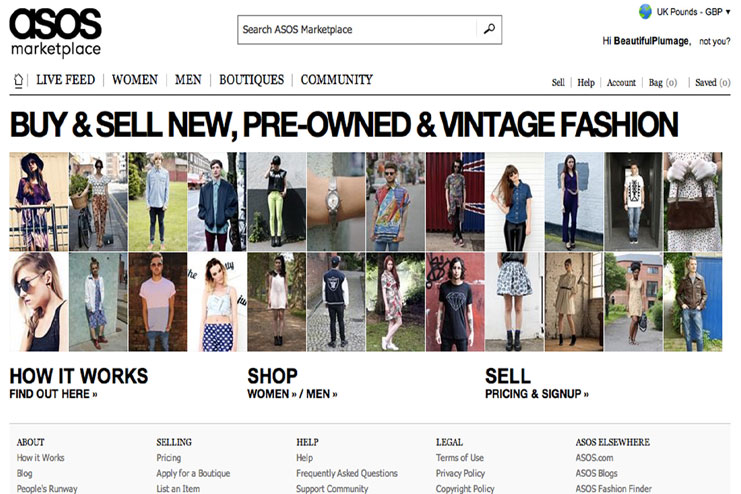 Sell new or vintage men's and women's clothing with a twist. Here you get to open your own online boutique. All you need is just 20 different styles to open up your boutique and remember an average ASOS shopper is in her twenties. You have to subscribe to sell used clothing online with a monthly fee and for every sale you get 80% of the proceeds
6. Crossroads: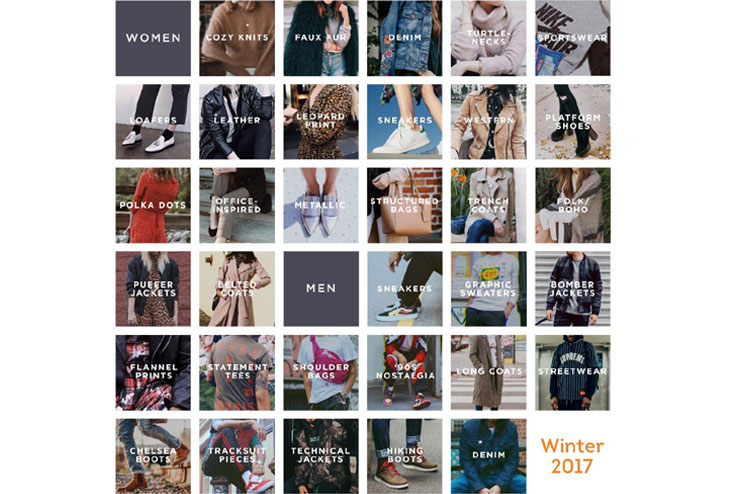 Crossroads is an online consignment store where you can sell used clothes by posting your items at their processing store. Check our details before posting to see the items in demand and more. Consign the valuable items you do not wish to post.
[Also Read: 11 Android Apps Every Girl Should Have On Her Mobile]
7. Swap.com: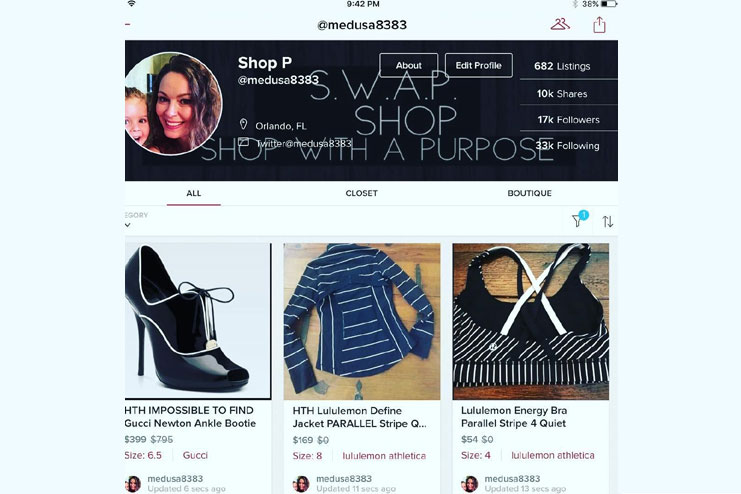 Sell used clothing online with Swap.com, which accepts a variety including men's, women's, Children, infant, maternity, toys, video games too. When you sell your used clothes and accessories online through swap.com you get 3 free prepaid shipping boxes every month. They only name prices after processing which takes 30-40 days. Payment is received when the item sells and there are a few instant payment options too like sure sell which give instant cash, but on select items only.
8. Material World: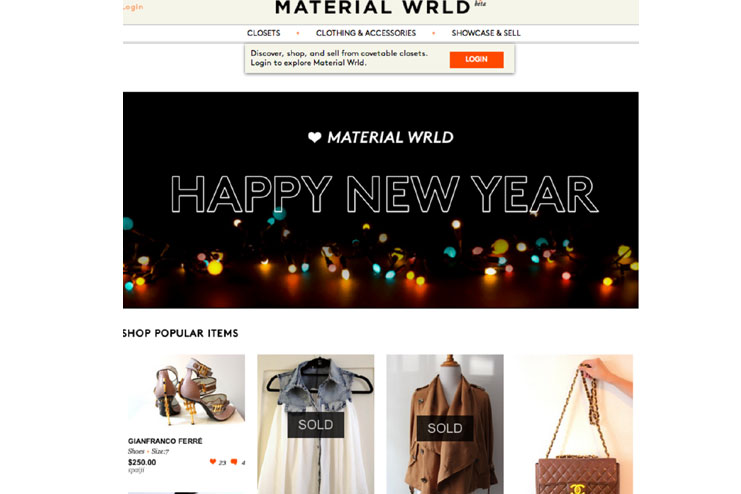 Material world is your instant cash guide, where you sell used clothes online and get quick cash. Mail them the designer wear and they will pick the one which qualifies also giving a quote of the price. Instant payment will be given for clothes you agree to sell, the unsold items can be donated to received back by you, for free. There are three kinds of payment options like in-store credits, Paypal cash and shopping credits at designer stores or websites. A commission is 15% for PayPal which is reasonable and there is this icing on cake, which is a free return policy on unaccepted clothing.
9. The RealReal: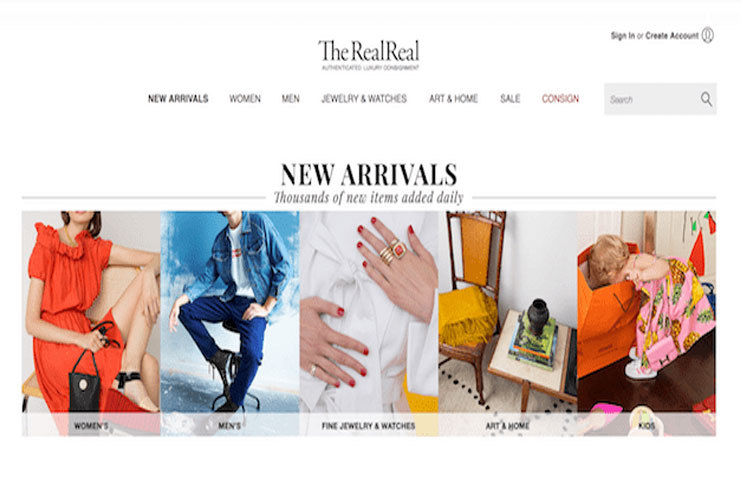 This The RealReal is luxury consignor for both men and women's clothing, accessories, shoes, jewelry. They have free in-home pickups for your items in addition to sending via prepaid envelopes. All items must sell within 30 days and hot picks go faster than that. Automatic price adjustments are done by The RealReal to attract buyers. And you get 70% of sale proceeds
10. Craigslist: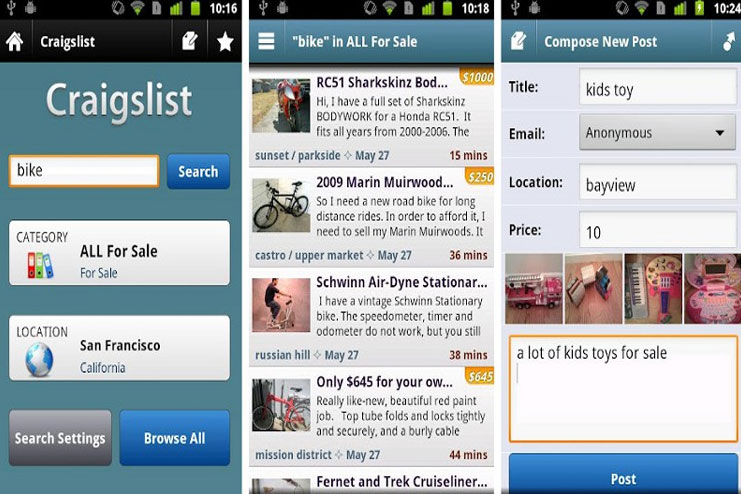 The most popular forum to buy and sell almost everything, but beware craigslist can cause spamming After you tried everything else, use Craigslist as the lending to last resort. There is clothing and accessories section where you can post your items. You do not have t share any proceeds with Craigslist and 100% is your own profit. You can put up designer, non designer and not not good condition items too. There is no return and you have to directly contact the buyer by providing your details post they show interest. There is no third party interference.
11. Mercari: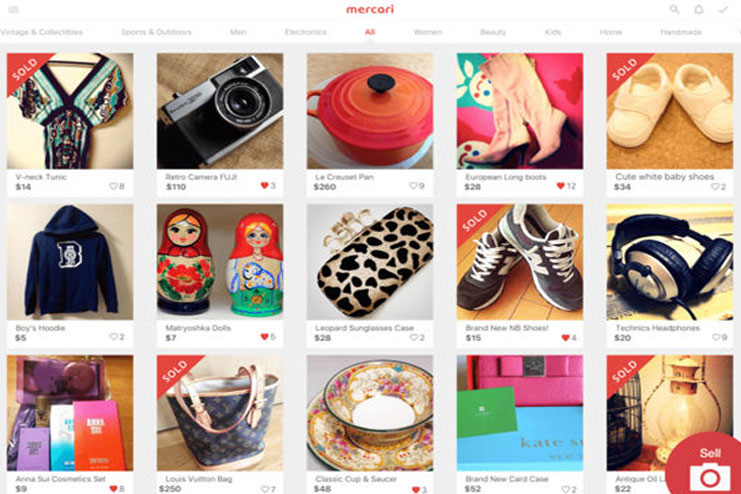 This app allows you to connect with all buyers around the US. Just click an image, add some details, fix up a price and the shipping details, almost like eBay but no auction choice. The app is the sole medium between buyer and you. You can ship the item yourself or Mercari can provide shipping labels which are prepaid. Get paid by Mercari every Monday through direct deposit.
12. Depop: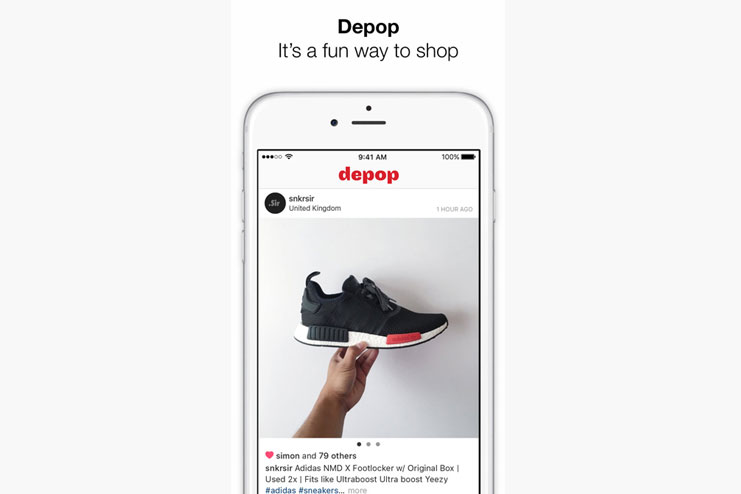 Sell any clothing from conventional, classic to contemporary or trendy, at fixed prices through Depop. You pay for shipping and payments come either deposits or PayPal cash.
13. Bonanza: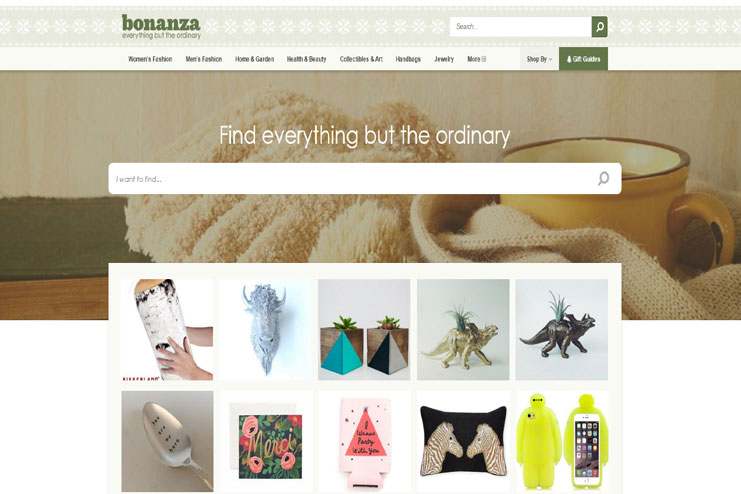 Bonanza is almost like eBay but you have to continuously update inventory. You must create your own booth to sell used clothes online. You can also import your eBay product listings directly at Bonanza, Etsy and Shopify. You may also get search engine exposure by integrating with google shopping. It is easy to use and low on commissions
14. Storenvy: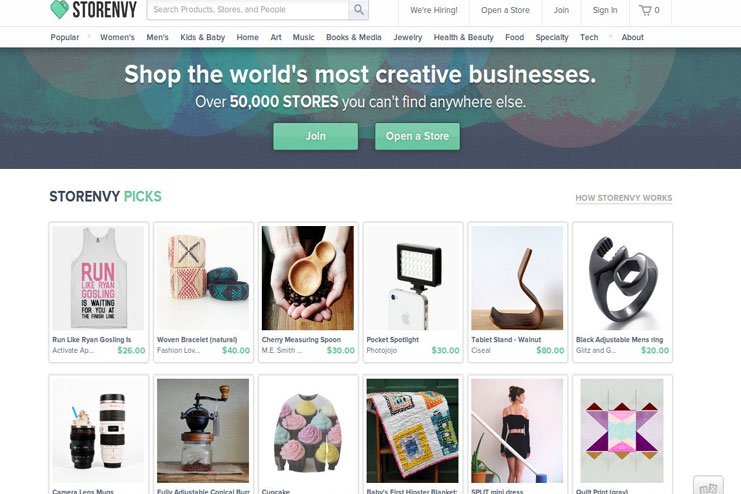 With more than 50000 brands on Storenvy, there is immense praise for this website. Sell clothing and accessories for every one from your family and also tell your story behind too. Create your storefront at the Storenvy marketplace and you get 90% of the sale proceeds as payment through Stripe or PayPal.
15. Rebagg: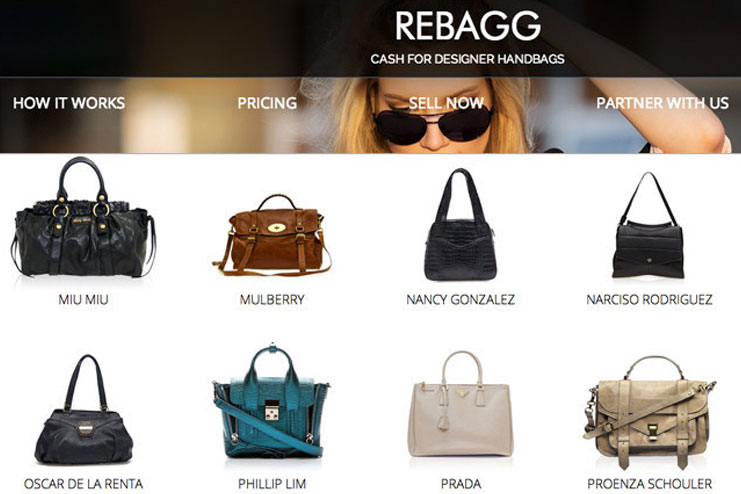 An exclusive website for used handbags, you just need to share some pics of your bags and every bags gets accepted. Rebagg provides an offer based on pictures and once you accept the offer, free shipping is provided. Once they receive your bags, payment will be sent within 3 working days.
Avoid being scammed when you sell old clothes online for cash:
Ask for feedback
Check reviews and feedbacks.
Seek help when in doubt
Check policies for payment and commission before
Always go with Paypal, as it is safe and quick
Use a trusted middleman and never give out your details
Use recorded delivery
If it is too good to be true then let it not be true at all, walk away
Share ahead and keep writing us, we love hearing from you!