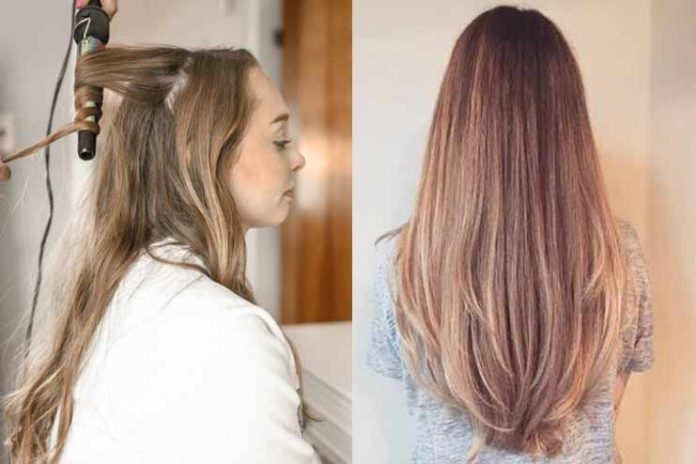 The grass is greener on the other side all the time, we all have this psychological thinking unknowingly inborn in us. It is palpably seen in women that they end up having discussions on things they do not have in them.
For instance, there are some cliche statements woman make like, I wish I had longer hair! I wish I was healthier! I wish I had straight hair!
To all of these cliche talks we can make the greener grass that's on the other side to our side by finding alternatives to all our wishes. It means, if you are fat and want to be thin, you can sort to exercises and diet plans to get back in shape. If you have curly hair and like straight hair better, there is a way out to have a metamorphosis of making your curly hair straight through permanent hair straightening.
This article gives you insights on the know hows of permanent hair straightening. Apart from this, you would also get a clear idea on the intricacies of the process and types of permanent hair straightening, the way the treatment happens , the prices of permanent hair straightening and an end to end detail on how to take care of your hair post the permanent hair straightening.
What is Permanent Hair Straightening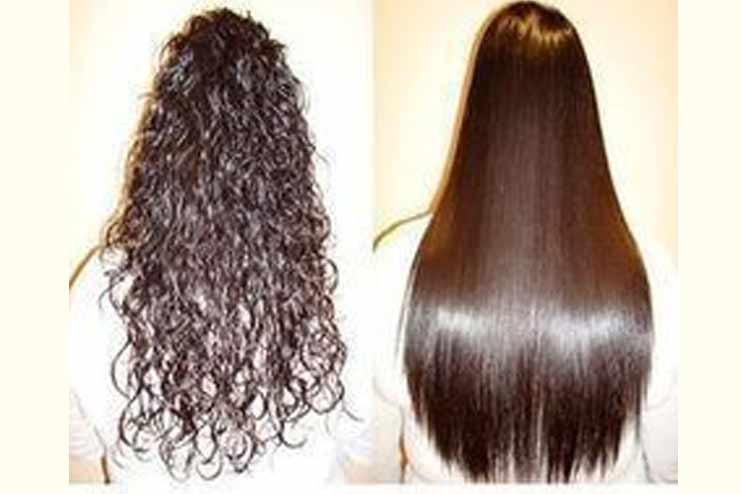 It is a technique where in, your frizzy, curly or wavy hair transforms to a healthy looking, silky, straight hair. This transformation happens with the help of a permanent straightening machine that has two iron ends that holds the hair and makes it straight.
Wow! Thanks to this idea of straightening that's come up and made this dream come true for so many of us who always longed and wished to have straight hair.
How Safe is Permanent Hair Straightening?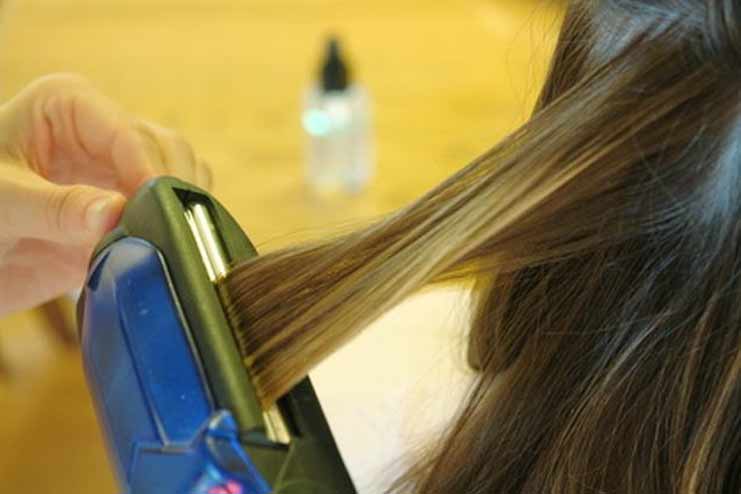 When you try an artificial method of permanent straightening it goes without saying that it will be safe provided you give it the attention and fostering it needs.
Based on the type of hair straightening method you choose you will have to see what kind of precautions you have to take before and after doing the permanent hair straightening.
Before making the decision to get your hair permanently straightened. Think of these points and then decide if you can risk the new look. Ask yourself
Are you confident to take a chance with your hair
In case of some types of hair straightening, your hair will need extra care, do you have the time and patience?
Can you be a rule-follower about the do's and don't's before and after permanent hair straightening?
Tips to take care of your hair after permanent hair straightening
Video Source :
Why is Permanent Straightening a good idea?
Make your hair look lustrous
Makes your hair super straight
Frizz free
Wave Free
Stays for a about a year and you do not have to invest time in doing it every now and then
What is the Cost of Permanent Hair Straightening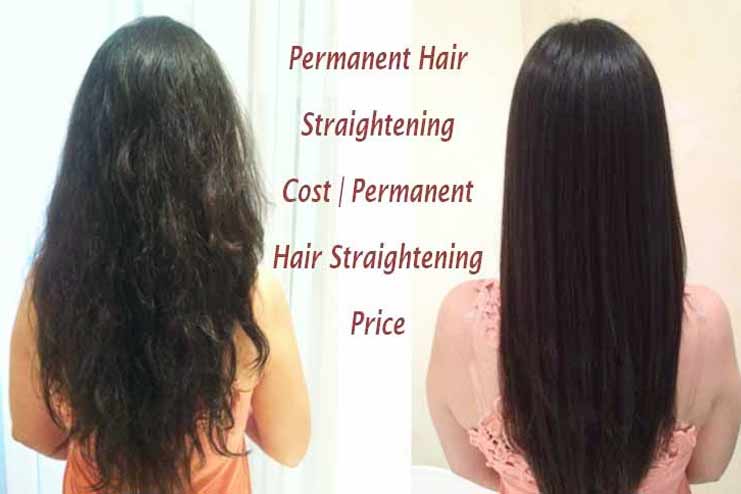 There are two major factors taken into account when it comes to permanent hair straightening.
The basic cost
Cost as per the method of treatment and the products used
Cost as per the length of your hair
Price List of Permanent Hair Straightening
When you look at the basic cost it comes down to $150 to $1000 with an added cost of $100 to $200 to nurture your hair post the permanent hair straightening treatment.
Generically, Loreal Paris Treatment is the most expensive and supposedly the best for hair straightening.
Following are the different treatments you can take up as per your choice and take a look at their cost approximately
Keratin hair treatment costs around $250 – $450
Japanese permanent hair straightening treatment costs around $450 to $800 and the cost is just not reliant on how much it typically costs, it is also based on the number of hours needed to do the permanent hair straightening
Types of Permanent Hair Straightening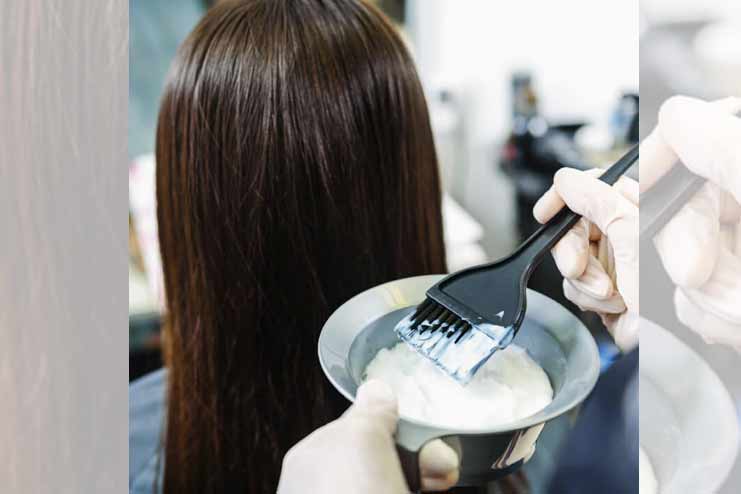 Permanent hair straightening will typically straighten your hair no matter what type of treatment you choose on your hair. There is a slight difference in every method of hair straightening.
Keratin Treatment (Brazilian Straightening)
Japanese Straightening (Thermal Reconditioning)
Chemical Straightening
Hair Rebonding
1. Get to Know All About Keratin Treatment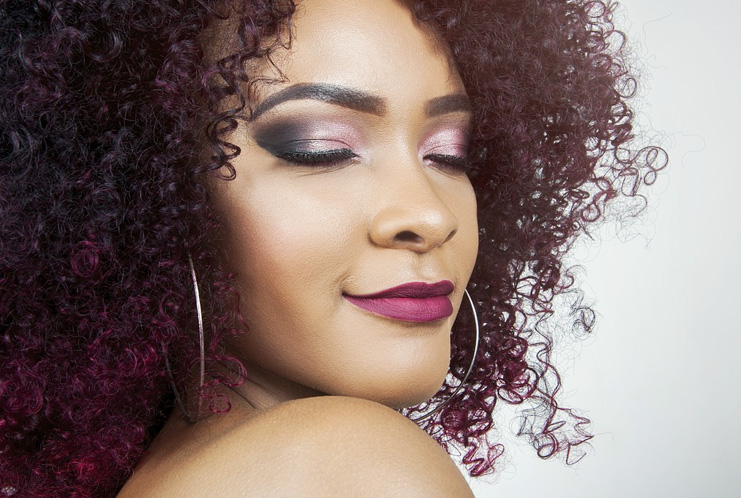 The Keratin Treatment is a stupendous method of permanent hair straightening. The other name to this permanent straightening technique is known as Brazilian Hair Straightening Treatment.
The Keratin Treatment makes the hair frizz-free, all shiny and amazing to touch the hair. This is a full-proofed protein treatment that naturally works well on your hair and it has got a benefit that would allow you to manage your hair well. This treatment takes at least 2-3 hours.
Keratin treatment gives all the moisture as well to your hair, as the hair is exposed to various external elements such as the weather, hair coloring and using flat irons and it puts so much stress on the hair that makes it all dull.
When you go to a salon and get a permanent straightening formaldehyde is used and with the help of a hot iron the keratin treatment is done.
One must always choose a shampoo or conditioner that is SLS-free so that the health of your hair is sustained. The reason one should use SLS free shampoo's is because these chemicals can pull away all the extra oils on your hair and it has powerful sulfates that would end up being too much for the hair.
The very strands of our hair comprises of protein and when we choose a treatment that is a full-proofed protein formula going back to your hair, nothing can be as healthy and good as this.
Keratin treatment lasts for about 3 months on the hair, this keratin protects each hair strand before it is blow dried. This mask has to be applied first so that when the straightening is done the hair has the power to take in all the heat.
Keratin masks are a energizing source to your hair as they are a mixture of Argan Oil and Vitamin-E which enriches the health of the hair.
While treating the hair with Keratin, a spray named Klorane Quinine Keratin is used to give strength to the hair follicles. A Keratin treatment stays good when the hair is washed often. If the effect of your Keratin treatment has vanished, wait for at least 4 months and then get another treatment done.
Before starting a Keratin Treatment it is good to consult the specialist as the Keratin may not go well on all kind of hair that is blonde.
Wow of a Keratin Treatment
Lesser chemical use in Keratin and your hair is saved of all the unnecessary damage
Reduces your styling time in the morning
Keeps your hair follicles intact and perfectly straight
Few Keratin treatments are reasonable and affordable
After you wash your hair after you have got a Keratin treatment done your hair stands well and does not frizz away
Woops of a Keratin Treatment
The chemicals used in the keratin treatment can cause trouble to your skin and eyes
The natural form of your hair can change drastically with a Keratin treatment and it can worsen the hair
Hassles of maintainence post Keratin Treatment
Possibly Keratin can damage the roots and feel of your hair
Hair may possibly get hard and brittle
Products After A Keratin Treatment
Marc Anthony's nourishing Argan Oil or Morocco, it is a sulphate-free shampoo
Wella Professionals SP Luxe Oil
The best Oil's to use after a Keratin treatment is Argan and Olive Oil
2. Get to Know All About Japanese Hair Straightening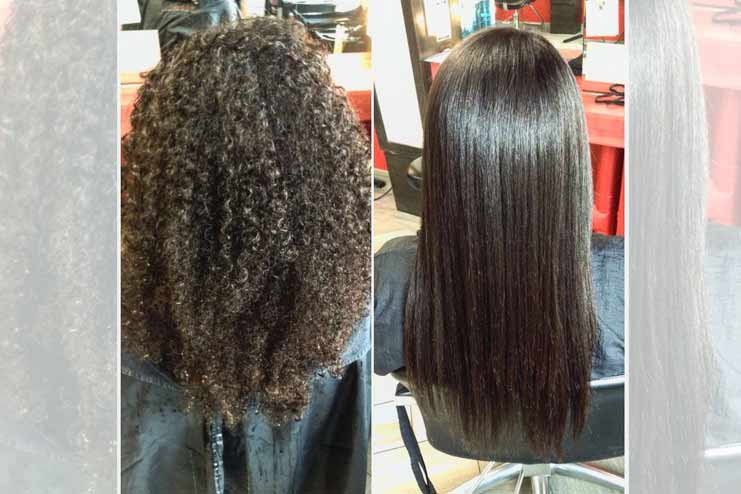 The other name for Japanese hair treatment is also coined as thermal reconditioning, it is through a means of chemical treatment that the hair gets straight and it stays that way from then, even the new hair that grows is sort of straight but to give it the perfect straight look, a touch up of permanent straightening is done.
In the Japanese method of permanent hair straightening, the hair can lose its shine if there is a delay in the chemicals staying on your hair. Japanese treatment is quite effective in making natural hair completely straight.
Women with any kind of hair, kinky, wavy and curly can get a thermal conditioning done. One does not have to maintain their hair with any shampoos post the straightening, once it is done your hair remains straight forever.
If you are planning on coloring or bleaching your hair, do it two weeks before the permanent straightening process otherwise a clash in two kind of chemicals will lead to hair damage.
If you are skeptical about how to sleep after this Japanese Treatment. Follow these tips.
Tip 1: Do not tie your hair with bop-pins or a band for at least 2 days
Tip 2: Do not push your hair behind your ears
Tip 3: If you experience your hair getting creased, slightly wet ten your hair with water.
Generally this straightening effect stays up to 6 months. Once the Japanese hair straightening is done, hair should not get wet for about 72 hours from the time it is done, otherwise it can lose its straightening effect.
Wows Of A Japanese Treatment
No maintenance costs of products to use on your hair after the straightening is done
Forever you have that silky and sleek feeling with your hair, if you are someone who loves having straight hair
No need for additional permanent straightening on the hair, apart from touch ups once a way
Woops Of A Japanese Treatment
Your hair will lose it's originality and you can never get it back to normal
It is a momentary fancy factor to make your hair straight but its counter effect will leave your hair being dry
Your hair won't keep growing like it used to before you chose the Japanese treatment
There is a chemical called ammonium thioglycolate that is really bad for the hair as it can drastically damage your hair and one can feel allergic with it
The straightened hair is so clingy that you may not be able to curl it or try another style on your hair
Best Products For Japanese Treatment
Kao Essential – A rich damage care treatment – It is like a conditioner that you can leave for 30 seconds
Ma Cherie Perfect Shower – It must be applied on areas where you hair gets dull and spoilt
Kao Merrit Shampoo – It is a cost-effective product and it moisturizes your hair
Get to Know All About Chemical Straightening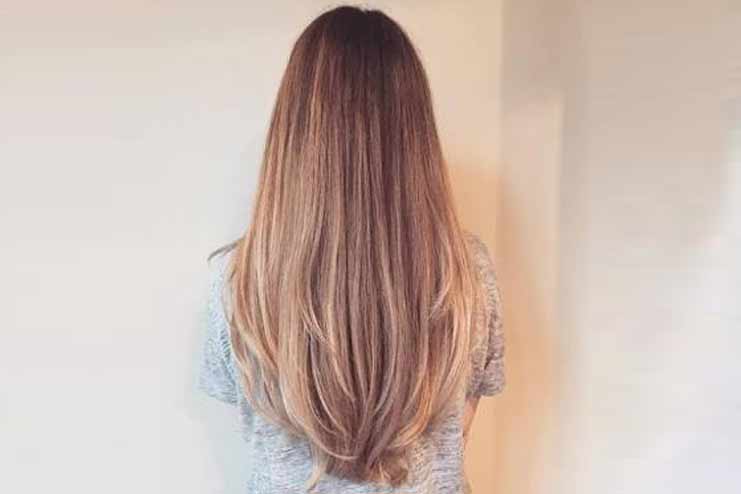 Chemical Straightening is also known as hair relaxing. This process is not a vigorous way of straightening the hair, rather it is smoothening the hair better in terms of a lovely shine and make the hair smooth. Here the emphasis is not to straighten the hair but to make it better appearance and texture wise.
Hair relaxing is more or less works the same way like it works when your straighten your hair in terms of the amount of chemicals sticking on to your hair. However, relaxing is helping get rid of the damage and helps in better conditioning of the hair in the near future.
One can opt to further straighten their hair after trying relaxing. Predominantly the chemicals used for hair relaxing have a high degree of PH level in them. There are some products that are not having a high PH level.
One must ensure not to leave the hair relaxer for too long as it is not good for the hair, it should be rinsed off in time. If you want to apply hair color to your hair after the hair relaxing is done, wait for the first hair wash and only after a week you should go for coloring your hair as it can rupture your hair.
Check on how has your hair taken the hair relaxer, if it has caused to your hair breaking down and getting damaged. It is recommended not to go for coloring your hair.
Wows Of Chemical Straightening
Your hair stays original and just softens
Your hair looks beautiful
Your hair doesn't get entangled easily
Chemical straightening does not involve the hair being too much exposed to heat
Your hair looks bouncy and not scanty
Woops Of A Chemical Straightening
Itchy feeling in the scalp
Prone to have hair fall
Too much of it can damage the hair, by making it rough
It can cause trouble to your scalp
The process of hair relaxing can give you a burning sensation in your scalp
One must dedicate time to take care of their relaxed hair
Get to Know All About Re-Bonding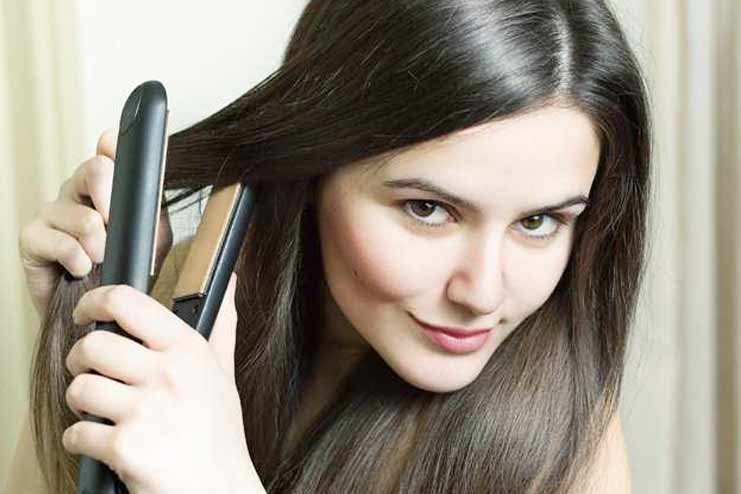 Re-bonding is a permanent technique of making your hair completely straight, it is similar to Japanese hair treatment, with a difference in the products used to straighten the hair and the procedure to straighten the hair.
In case of re-bonding, your hair stays permanently straightened. However, you will require to give it touch ups once a way for the slight waves to shed away. These waves come 8 months after the permanent straightening is done and these waves are nothing but the growth of new hair.
After your re-bonding method of straightening is done, you would be given a cream softener or a relaxant. More of heat is consumed in the case of re-bonding, because it lasts longer than any other type of permanent straightening or treatment.
Re-bonding will require you to take care of it by oiling your hair regularly and using the necessary shampoo's. Ideally, you can normally start to oil your hair 3 days after the re-bonding is done.
Wows of a Re-Bonding
Among all the kinds of permanent hair straightening techniques, this one's the best because here your hair is more perfectly straight and it lasts for longer when compared to the other kind of permanent hair straightening
It's super benefit is that your hair is steady and tidy even though there is lot of breeze around.
Woops of a Re-Bonding
Re-bonding produces a lot of heat, which is bad for your hair as your hair can break easily
There can be a tendency to lose more hair
If you miss on the hot oil treatment and do not take care of it well, it will go against the health of your hair and cause you hair problems more than feeling the joy of having straightened hair
Being negligent with taking care of your hair after the re-bonding will lead to you over-spending on getting it treated for the downfalls
Over All Wows Of Permanent Hair Straightening
Gives you a new look
Keeps your hair slipping smooth and you can easily d-tangle your hair
Looks great for sometime
Over All Woops Of Permanent Hair Straightening
You cannot change it's natural form for a while even if you want to
If it does not suit you, you experience major hair fall
You have to shell out a lot of money for its maintainence
It may look like a wig in the initial months
If you have had thick hair, your hair wont look thick anymore
To summarize it all, one can live up to their vim's and fancies of beautifying their hair with the method of permanent hair straightening. If permanent hair straightening is good or bad, it is all on you to make a choice. If you are firm on going for permanent hair straightening you should give your hair all that it needs.
Go ahead ladies and live all your dreams of having straight hair!