There are days when you want to wear your hair in a way that dazzles everyone. But there are days when you do not have the time to think about doing an elaborate updo. But sleek and stylish ponytails never go out of style. For some reason, they often get a bad rep with the fashionistas as they are not deemed to be stylish enough.
But what one should realize is that with the onset of this online fashion consciousness, styles are everywhere. There so many different ways in which that you can do your hair that it will amaze you. Whether its a date, gym class or just school. There is a design for every occasion and boy, is it awesome.
Based on your attire you can decide the way you want to put up your hair and you can embellish or accessorize it too. Given here is a list of 16 such, unique and cute ponytail ideas that all you girl out there can use to redefine your everyday style:
16 Different Ponytail Hairstyles for Women
1. Wire Wrapped Ponytail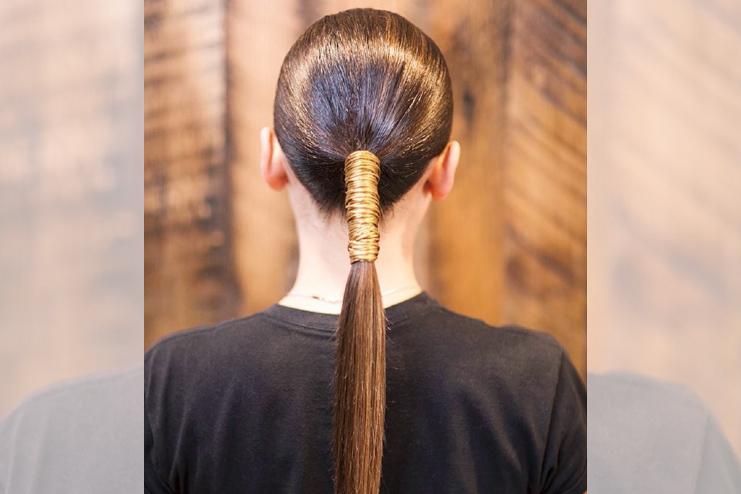 This is a unique way of wearing your hair that allows you to be comfortable and efficient in a way that is innovative. You can wind up your hair in whatever way you wish, it can be irregular too as that is also a trend. Golden and silver wires work the best and you can just wound your with the wire, just make sure you do not end up tangling it.
2. Relaxed and Low Ponytail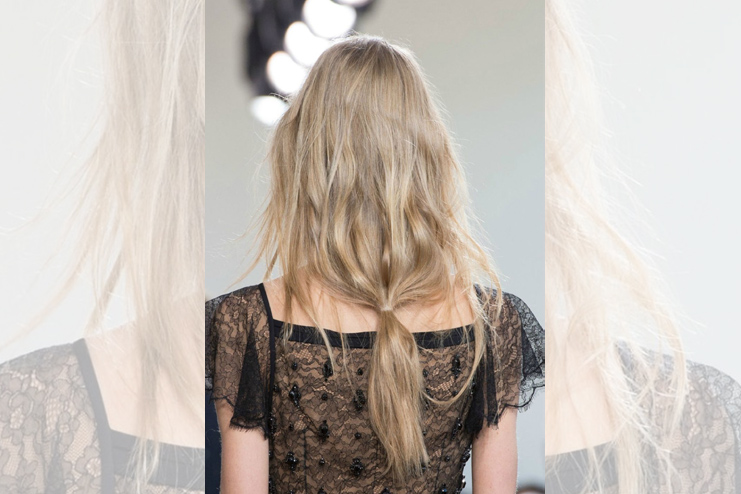 This is an easy too pull hairstyle where you let your hair hand long and tie it up only at the nape of your neck. Make sure that the flyaway hair is taken care of to give an overall neat look and for this very purpose, you can straighten your hair beforehand too. This goes excellently well with hair that is wavy, and for hair that has lots of texture. Blow dry your hair to give that extra polished look. This is also a good idea when you to run out of the house as quickly as it does not take much time.
3. Messy Ponytail With One Braid, or Two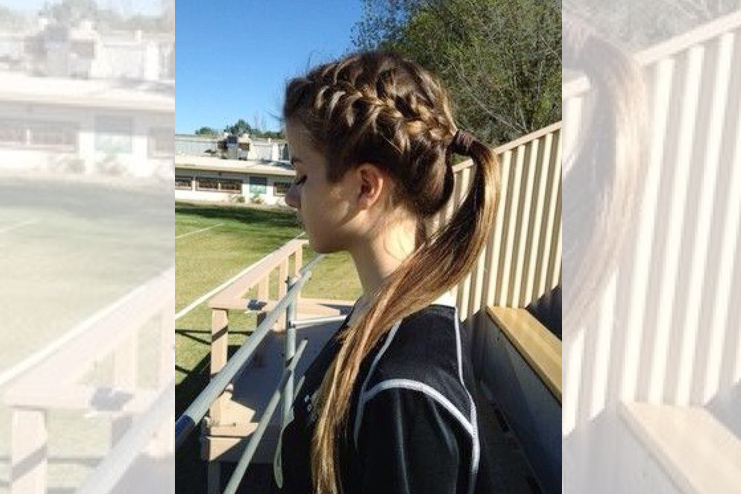 This is a perfect look fora weekend getaway or a music fest or even a breezy lunch. Lock your curls in an effortless braid and tie your hair in a ponytail to complete the look. This works well with all types of hair and if your hair is coloured it looks even better.
French braid from the crown of the head to the back of the neck and use colourful elastics and clips to make it look nicer. What you need to do is keep the braids tight and the ponytail a little loose, so that the style looks completely seamless and natural.
4. Rapunzel Ponytail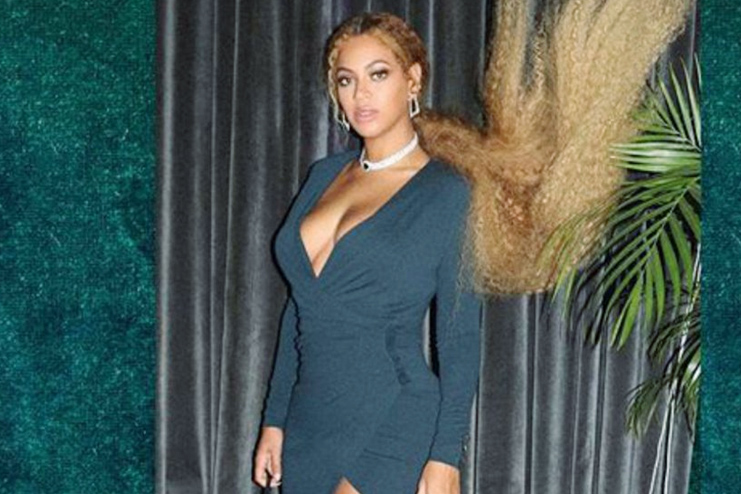 This is a type of ponytail that looks very majestic, and almost every girl has wanted to effortlessly sport this look. Kween B, aka Beyonce, sported this look and took " long hair, don't care " to a whole new level. It works really well with curly hair and adds to the panache but others can also add extensions or a hairpiece to get the volume and size.
Tie your hair up in a ponytail and use a fastener. Now take a few strands and wrap the fastener with the hair to give it the seamless finish and complete your Rapunzel warrior look..
5. Twisted Ponytail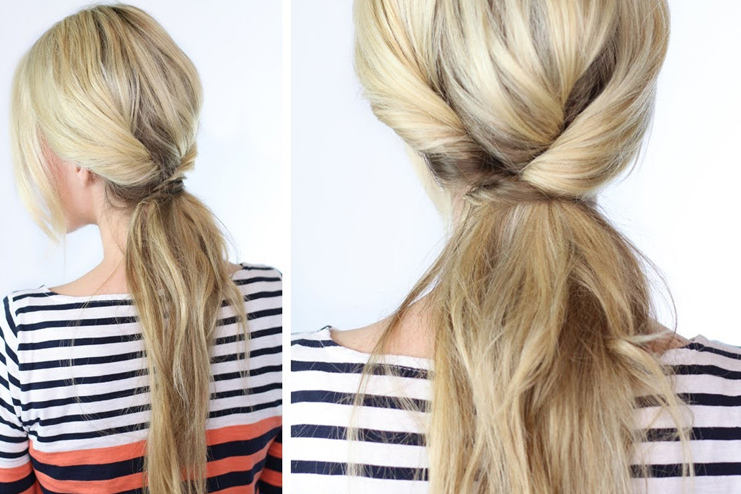 Tired of posing in the same way? do you want to give your hair a change on a dull day? Just try the twisted ponytail. Just two sections of your hair on both the sides and twist into a low hung ponytail. Make sure that you have lots of bobby pins and elastic.
Wrap the sections around the ponytail but make sure that the sections are equal and distinct, so when you twist the lines are clear but they still manage to slip into the ponytail with ease. The best part about the hairstyle that it works with any hair length
6. Pearl Chignon Ponytail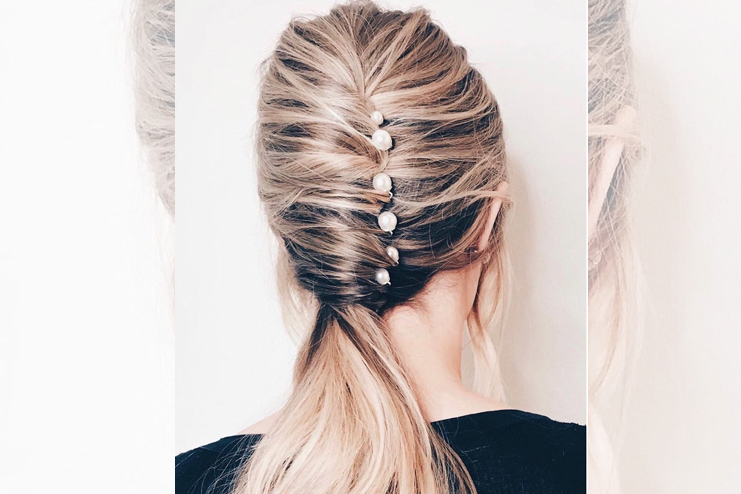 This one's a favorite. Whether its the elegant curls or the incorporation of waves, this updo literally gives every the best of both worlds. Design a neat chignon to give yourself that sophisticated look.
This look can be ideal for party settings and is not very difficult to attain, even though it looks so. The chignon is done in the classical style and you just leave a bit of your hair, in the end, to twist into a ponytail, then you a few pearls in the chignon to complete the look.
7. High Side Ponytail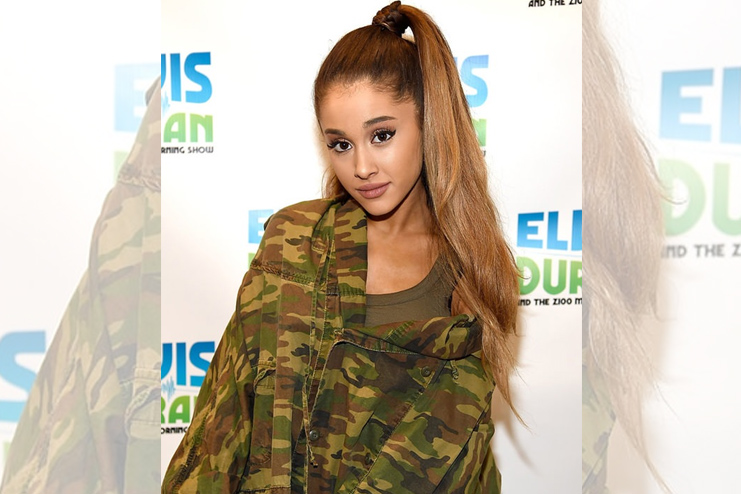 This is favorite on the red carpet simply because how easy going it looks yet it looks powerful and stylish. What works the most is the fact that it has a nice, retro, nostalgic feel to it and can make you look extremely sexy.
Shampoo your hair well before doing this and then pull all your hair together into a high ponytail on one side. Make sure that the ponytail is secure and firm, the tying should be firm, but the ends need to let loose and flowing. Look at Ariana Grande's hair for example, the simplicity is its power.
8. The Soft Wave Ponytail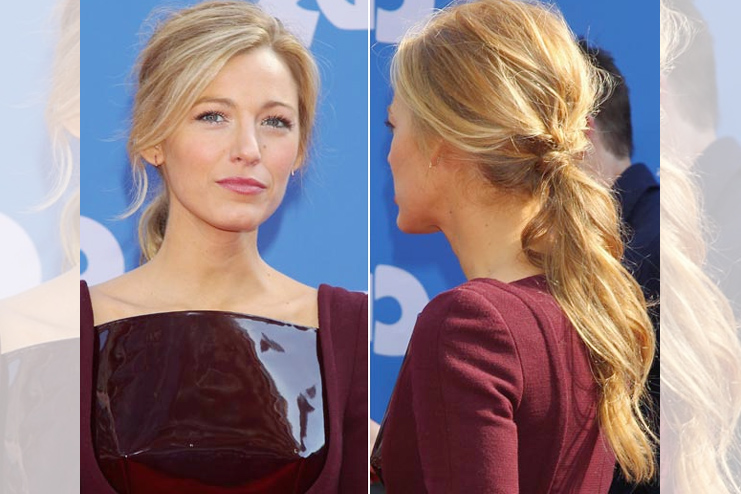 The delicate beautiful hairstyle is also a favorite for Sunday brunches and is a complete saviour for curly hair. Do remember to shampoo and blow dry your hair well to avoid frizz and smoothen bits to give that whole soft look.
The look is especially meant for nice get together where you do not want it to look like you have spent a lot of time on it, yet you can effortlessly look stylish and chic. The best part is that it goes with any attire and is extremely versatile.
9. Centre Parted Ponytail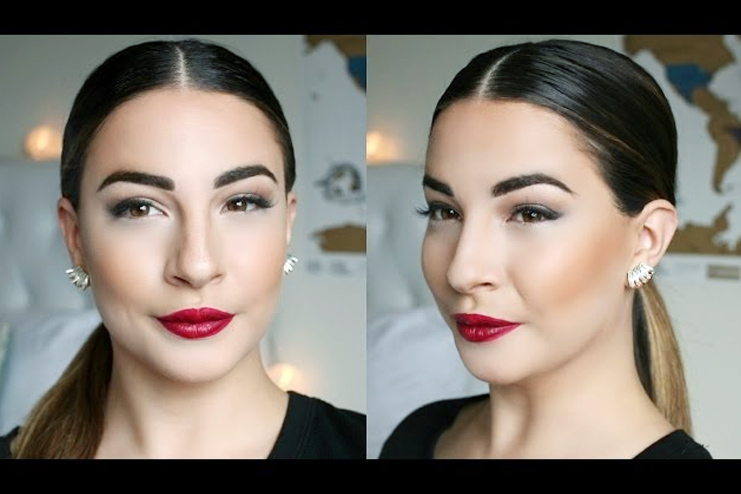 The sleek style centre parted ponytail is another recurring thing on the red carpet for its minimal yet reflectively glamorous look. It is usually well suite with long and straight hair but it is just as beautiful with other types of hair. The idea is to make it look as neat as possible and keep all the hair together.
But all this has a centre partition give t a classic element. Obviously it is easy to pull off, and the only focus is to make it look as symmetrical as possible.you can don it in different ways where you can make it high and wavy or low and sleek, depending on your mood or the occasion.
10. The Retro Ponytail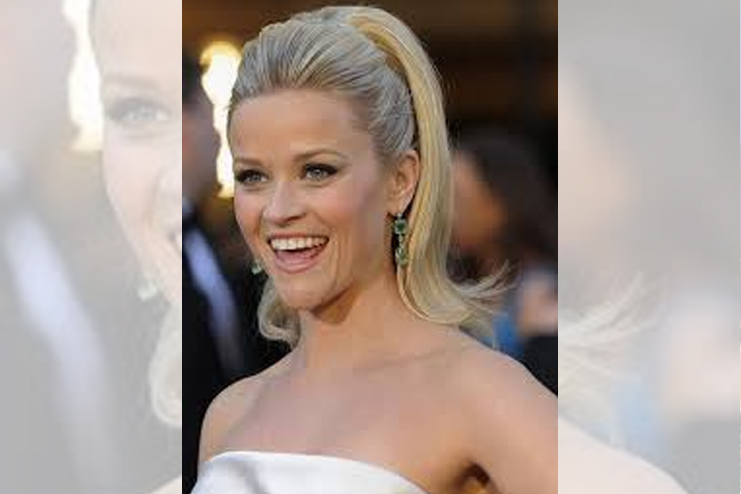 Now this one is back in trend simply because of it evergreen nature. you might need some hair extensions to get the full volume on, but once you do, there is no denying just how much this look rocks. The main concept is to keep a bit of volume on the top of your head and give it that puffy look. You have to symmetrical and go over the top in the right way
Make sure you have a lot of bobby pins and rubber bands to secure the crown. Keep a section of the hair separately and put it together to create the whole crown and secure it with the pins.
11. Wrap Up Your Ponytail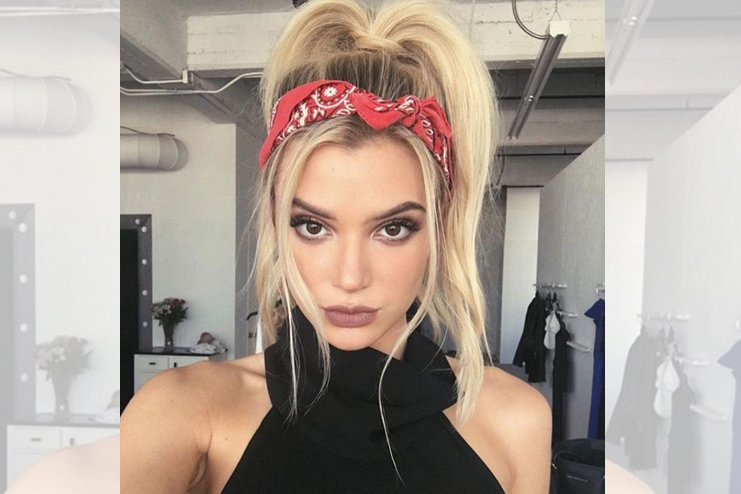 There is no quicker way to look chic and wonderful, like absolutely no denying. You can get the uber cool Bohemian or rock star look by just wrapping your ponytail. It doesn't matter whether it is wavy or straight, wrapping up a ribbon or bandana instantly revamps your look and make sit ten times cooler.
Whats great is that it can also cover up your bad hair days pretty effectively and in fact will just make you look cuter. Silky fabrics or cotton ones, anything that adds more personality to your hair is always welcome. Look at how Cara Delevingne rocks the whole boho vibe and leaves the rest loose.
12. Show off Your Bangs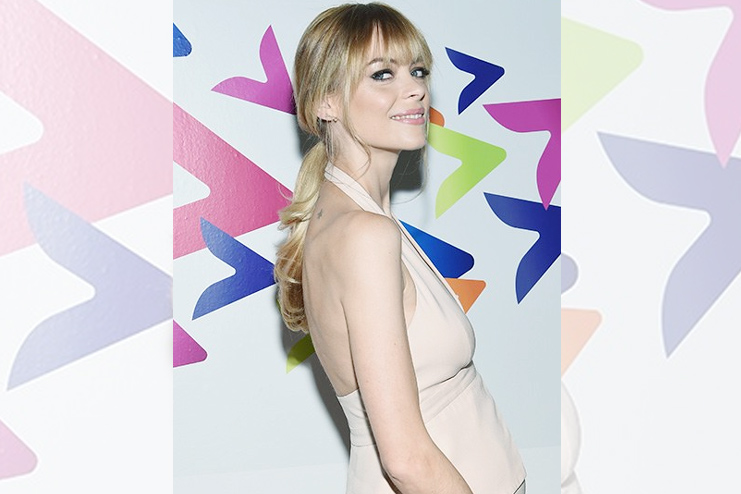 This is a perfect look to show off your fringes and make them look more beautiful as it gives a totally different yet girly vibe.keep your fringe put and make sure it looks neat and then just change your entire look. Do not pin anything, just let it lay naturally.
Remember to blow dry your hair complete;y and keep all the hair wrapped with a hair tie, then smoothen the bangs and let them hang. Neatness is an important factor in this look. Leave a few wisps of your hair on the sides to give t that delicate look and you are good to go.
13. Bubble Ponytail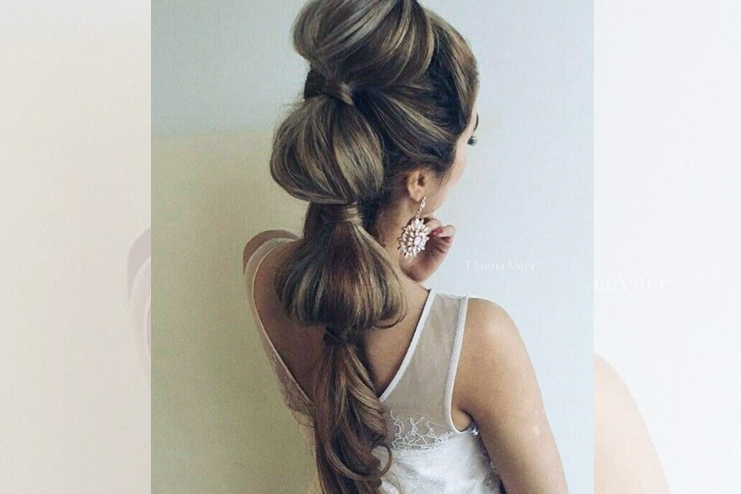 This one is super easy to follow as all it requires is the age-old hair tying technique but you just have to keep doing it till you reach the end of your entire hair length. Collect sections of a long ponytail and use elastics to put them in one bubble after another.
Create multiple sections every two inches, and this will lead to the formation of multiple bubbles. It's a classic look that has become pretty iconic over the years and is a nice getaway from the daily mundane hairstyles. Perfect for an outing or a theme based party, the look spells elegance and style.
14. The Fishtail Ponytail
This one is such a elegant and intricate design that it has tantalized thousands over the years. Often given as look of sharpness or something that is sported by warrior princesses, it combines, sexiness, power and efficiency all at one go. Just divide your regular ponytail into two sections and separate and inch of the hair from the outside of both the left and right sections.
Now criss cross these periodically and drape them over each other, it might be a little difficult to get a hang of this, but it will come to you. Remember to not twist the hair, just drape it over one another to create the pattern. The objective is to make it tight but keep it little messy to add to the intricate charm. Remove any elastics at the end of the process and even and smoothen out your hair so that there are no creases.
15. The Mohawk Braid Ponytail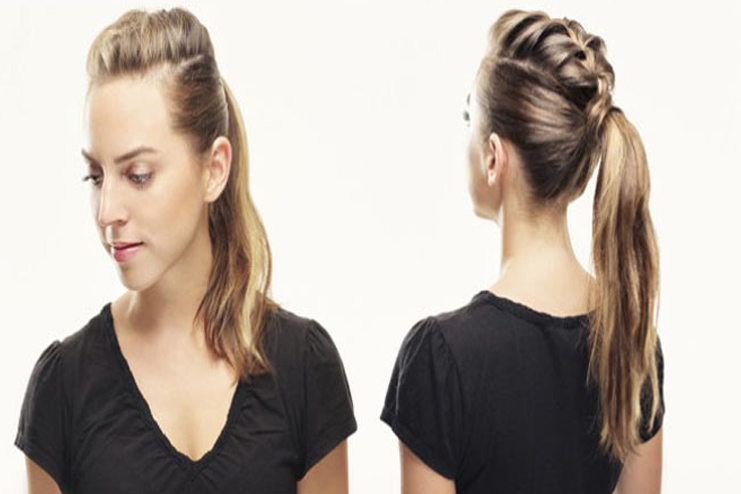 This is another classy look because of it so unique and gives you an edge over other hairstyles. Quirk up your work or gym look with this style. It's a way to look cute and badass at the same time. Just a quick french braid on the top of your head and delicate loose ponytail to finish off the look and that is all you need. Incorporate small sections of the hair to keep the intricate design but stop doing so when you reach the elastic at the beginning of the ponytail.
16. The Classic Ponytail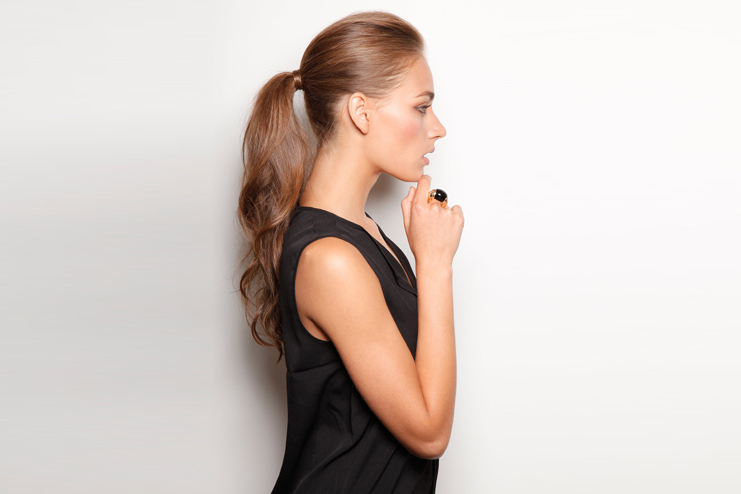 This list obviously would not be complete it were not for the classic ponytail. This just brings out the schoolgirl and cute aesthetic in about every woman who dons it. It could be for w work meeting., school, a date or even a party. The best part about this hairstyle is that it is not just versatile but also timeless and goes with almost everything. Th delicate yest convenient look of it is what make sit more desirable. You can be comfortable and cute looking at the same time.
The thing about ponytails is that no matter how much you leave your hair down, you will eventually tie it up, and doing so with the help of a few cool yet funky ideas is obviously better. You do not have to carry a look that is drab or makes you feel dull. no ponytail has to ever look boring again. After all the hair is a very important part of how you conduct yourself and your personality throughout the day. So make sure that you use enough style and panache and also see that you are comfortable. For every mood, every occasion there is a style that can be followed to make you look Instagram worthy in a matter of minutes.