Eyes are the doorway to enchanting beauty and mesmerizing appeal. Somehow eyes happen to be the most attractive part of our body. And when it comes to most beautiful eyes in the world, we have a wonderful compilation comprising some striking eyes which have mesmerized us completely.
These people with beautiful eyes have made it big and carved a niche for themselves, with their beautiful eyes playing a very important part. Eyes reflect our soul, and they bring life to our beauty. Filled with charisma and beauty eyes, which are stunning, bring spectacular appeal to our existence. From hazel to blonde to black and brown; all eye colors are beautiful. Some people are bestowed with wonderful eyes which captivate us all, and their depth in eyes makes it truly enchanting for us.
Eyes express, impress, emote and tell a story as eyes are the link to our soul. Many celebrities have the most beautiful pair of eyes which have contributes to their popularity and appeal.
Most Beautiful Eyes In The World We Are In Love With:
From deeper hues to lighter hues, from sparkling to teary these eyes have been riveting and enthralling always. We have seen them and loved them for their wonderful eyes reflected deeper persona. Their eyes speak a thousand words and makes us fall for them over and over. These celebrities are bestowed with striking eyes which are fascinate us completely:
1. Angelina Jolie: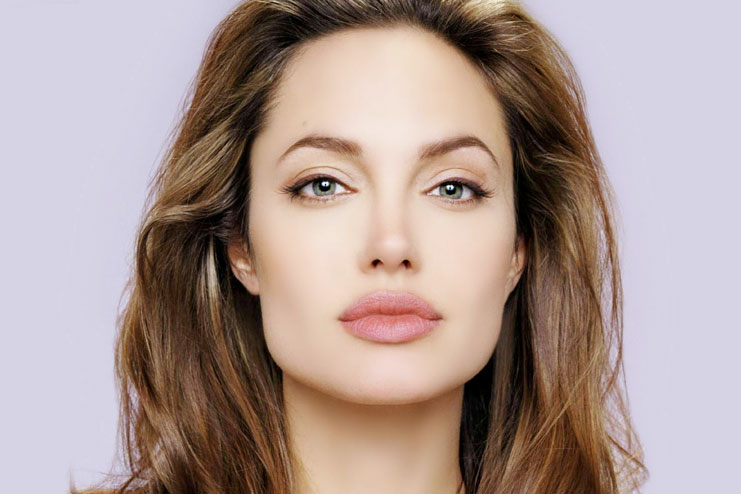 Oh Boy! This woman steals the show on all parameters. Her stunning and mystic eyes make her magical and mysterious at the same time. Her gorgeous blue eyes and darker eyebrows make for a stunning appeal and to die for persona. Her beauty is reflected in her true blue eyes which bring her a lot more attention and admiration than any other actor
2. Natalie Portman: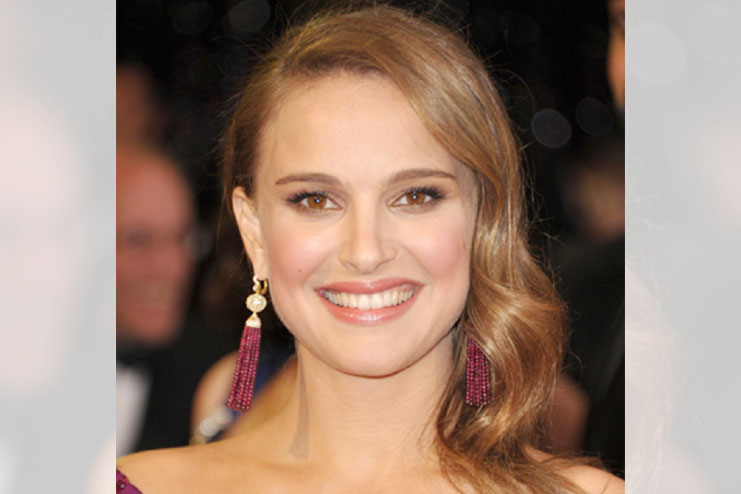 This stunning and powerful lass has the most endearing eyes ever. This Israeli native with brains has us all bewitched by her beauty full eyes which speak a thousand words. Natalie won an Academy and Golden Globe award for her amazing performance in Black Swan. Her girl next door look is accented with her deep eyes in brown hues.
3. Amber Heard: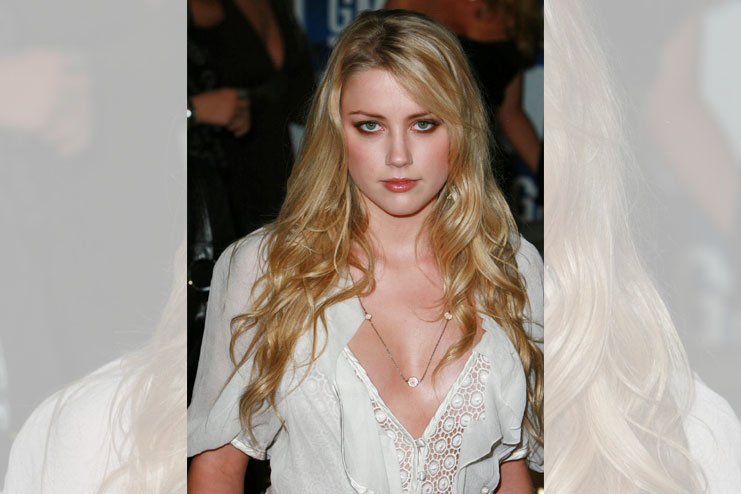 Amber Heard or as we know her the estranged wife of Johnny Depp, has the most beautiful face and wonderful eyes in the world according to scientific facial mapping. There is some spark in her eyes which make her truly enchanting. Her eyes shower immense love and excitement, that makes her even more popular
4. Mila Kunis: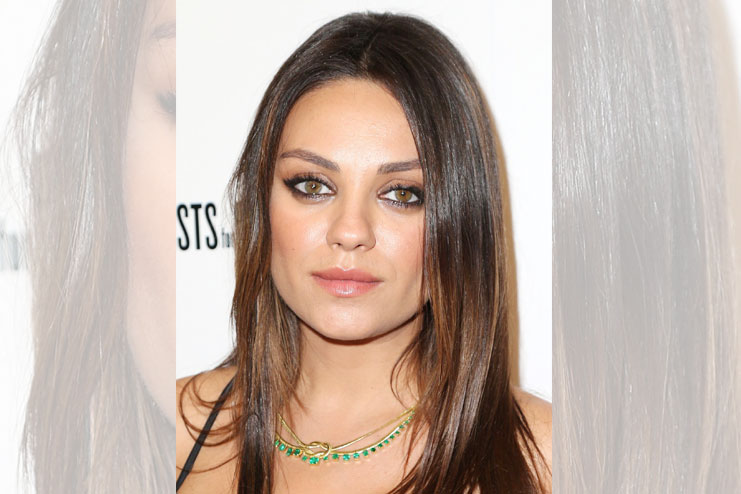 Despite suffering from Heterochromia which gives her two different eye colors, Mila has the most stunning pair of eyes. Born in Ukraine and began working at the age of 15, Mila has been bestowed with huge eyes which are truly impressive and expressive. Her perfectly mismatched eyes with left eye greenish hue and right having brown hue, are filled with so much depth that it is hard taking our eyes off her
5. Anne Hathaway: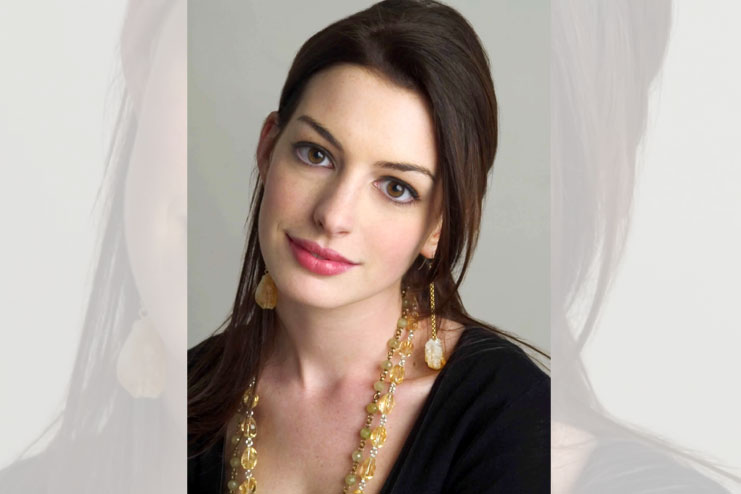 Princess Diaries Diva, Anne has dazzling brown eyes which complement her charisma and charm perfectly. Her eyes may not be the most discussed ones, but look at her performances, the way her eyes express is just so enchanting that we had to mention her right here. Specially the Princess Diaries series; her eyes have been truly mesmerizing and captivating in all her performances.
6. Cameron Diaz: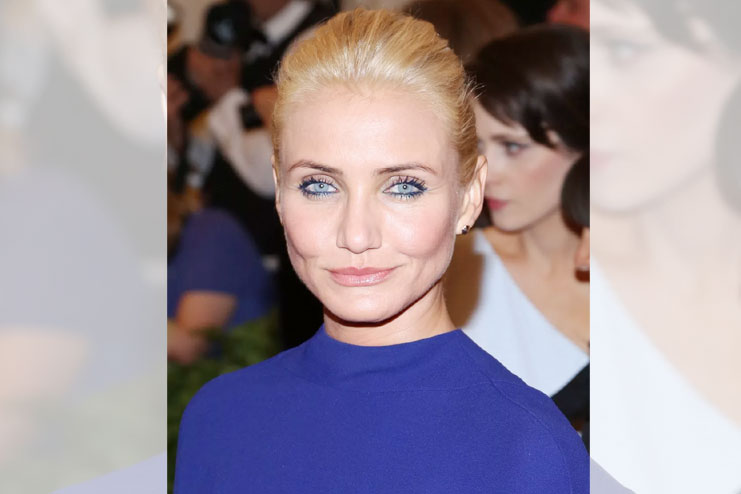 This sexy siren has the most powerful eyes which are so distinct that it is unbelievable. Her eyes are too good to be true and with her charisma and appeal, she graces every frame she is a part of. Her stunning eyes exude an unimaginable glow which is mesmerizing.
7. Charlize Theron:
Charlize's acting and her beauty have been a subject we all have been in love with. She has the most exquisite pair of eyes which allure and enchant us. Her eyes rule her looks and are the focal point of admiration. It is just insane how she can speak with her eyes and spill magic all the time.
8. Audrey Hepburn: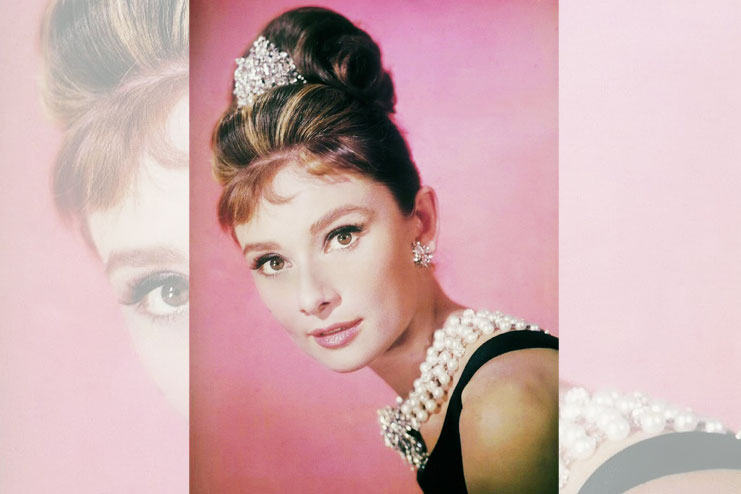 One of the greatest actor in the history of Cinema, Audrey spilled grace and elegance in every bit of her presence. Her stunning eyes and magical charisma are truly resplendent in all her performances. Famously called as doe eyes beauty, she has true charm of a ballet dancer and her eyes are truly expressive. She was an alternative feminine ideal who was more appealing to women than men in her times. Her thick eyebrows made her eyes all the more prominent and she graced all the way to stardom
9. Adriana Lima: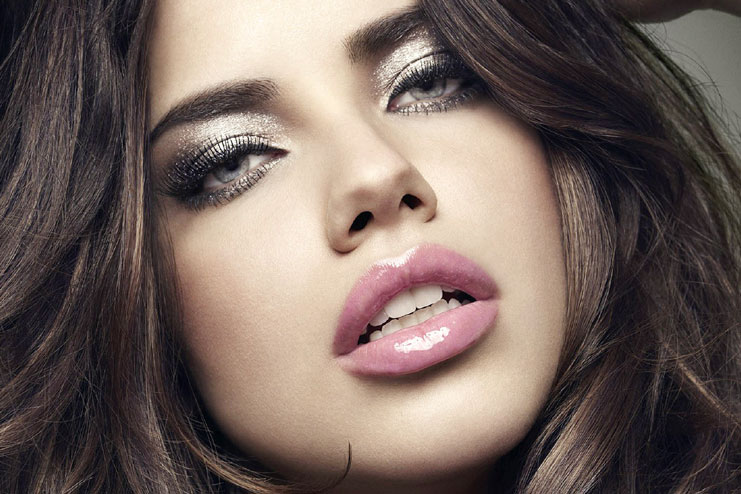 This Latino beauty from Brazil, has the reflective blue eyes with some effect of mystery in them. Her eyes are magical and magnetic with immense aura and persona,s he carries her image as a hot sensual stylish icon of our time. She defines the word Latino Beauty in its true grandeur and has been a successful model for years now
10. Emma Stone: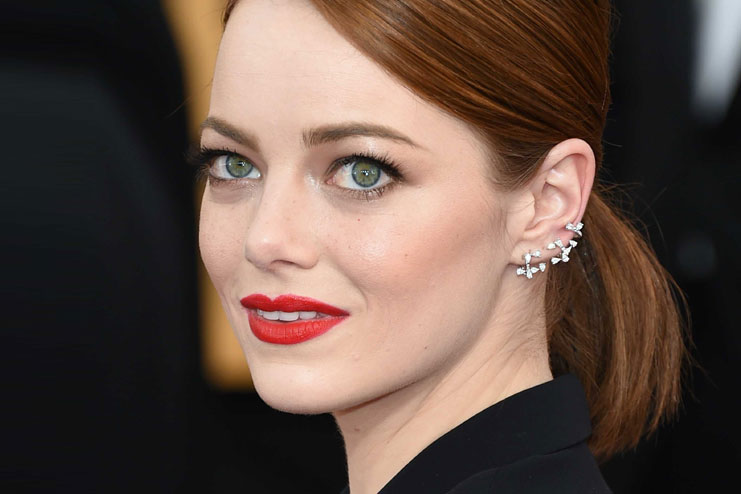 Hazel brown and rare green shades make Emma's eyes a mystic adventure for us all. Gifted with beauty, craft and persona, she captivates and rules our hearts. Her eyes give her a more versatile and intense look, no wonder she has the biggest and the most admired rewards in her kitty from BAFTA to Academy to Screen Actor Guilds, all awards.
11. Penelope Cruz: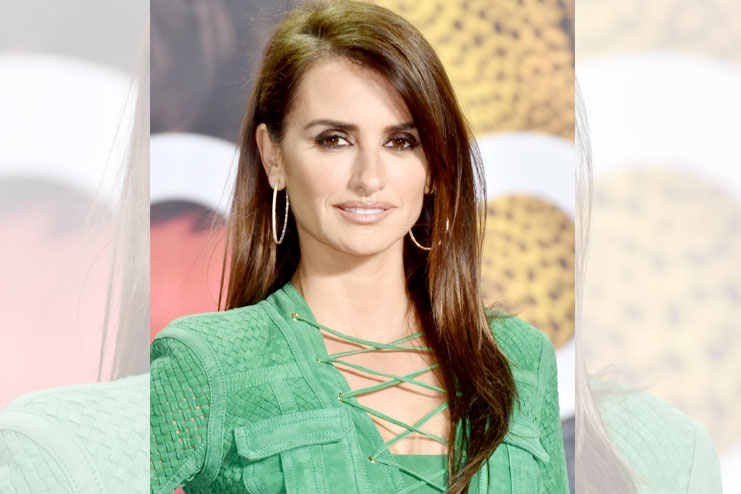 Hazel eyes crafted to perfection, Penelope Cruz personifies magic and charm. Her eyes give her a dreamy look. She adds life and love to the characters she portrays with her exotic and intense eyes
12. Olivia Wilde: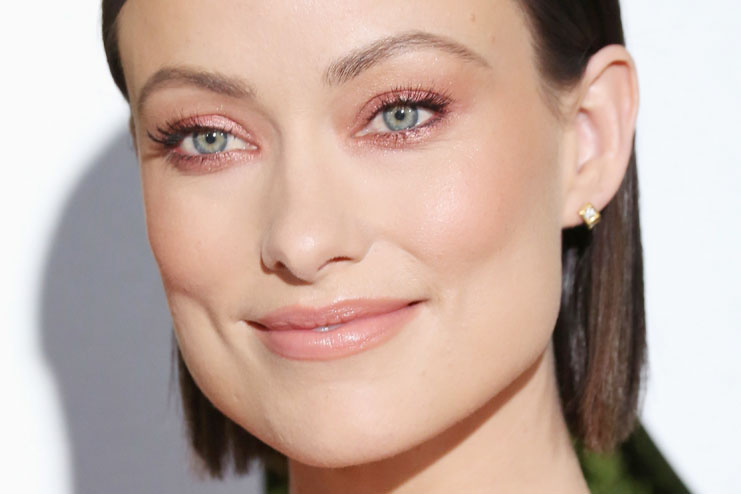 Despite suffering from heterochromia, where her eyes show different colors in light, she has the most amazing pair. From sensual gray to sparkling blue to seductive hazel with dazzling green rings, her eyes reflect her stunning looks.
13. Scarlett Johanson: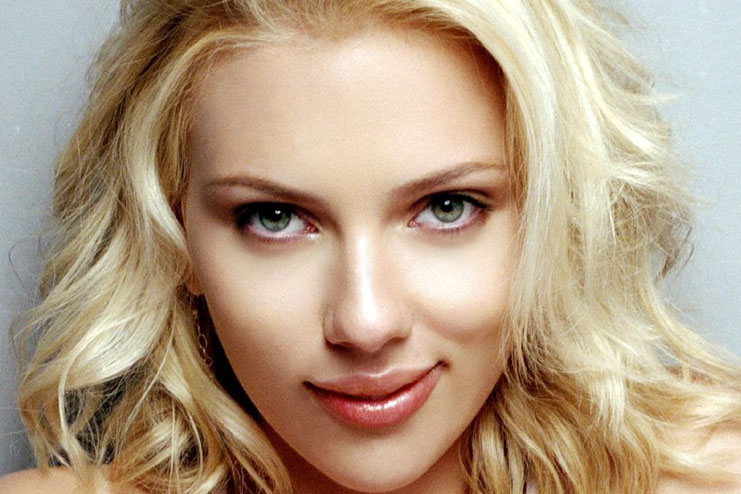 Bestowed with fierce green eyes, Scarlett's personality is truly reflected in her sweet, gorgeous and intense eyes. Her eyes add more charisma and mystic to her charm and no wonder she comes out with some of the most powerful performances.
14. Keira Knightly: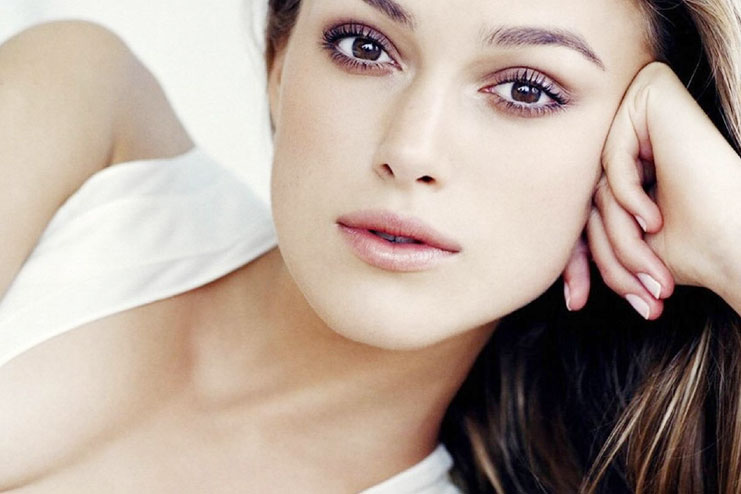 This Brit beauty is blessed with deep, intense and calm eyes which add grace and charm to her beauty. Her fines performances in addition to stunning screen presence are topped with magical brown eyes with perfect curves
15. Rihanna: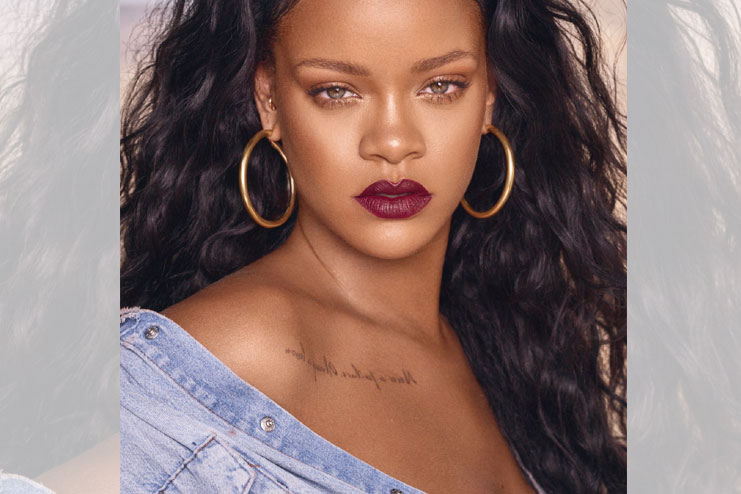 Her antics and her performances have been controversial but one thing makes her by far the most popular performer in recent times, that is her eyes. Gorgeous, sensual and striking eyes in hazel which add to her persona make her one of the most popular faces in the tabloids
16. Megan Fox: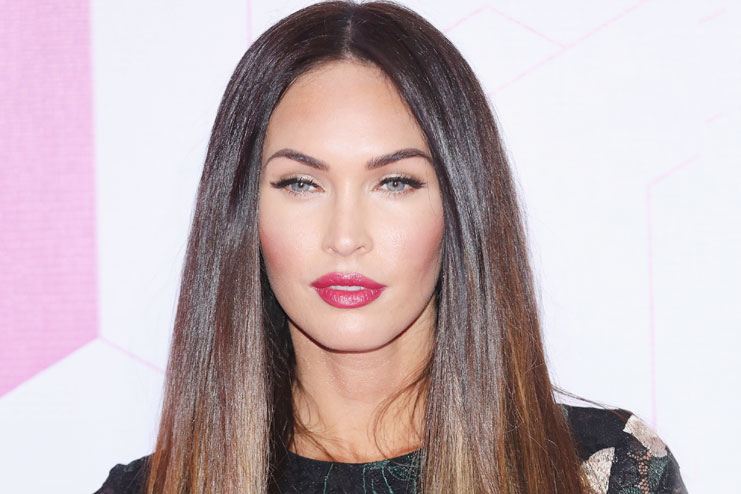 Megan Fox with her bewitchingly blue eyes make her a hot and sensual actor, and this is most definitely the alluring aspect of her personality. The reflective green eyes with charisma and magic make her the true blonde beauty we all look up to
17. Alexis Bledel: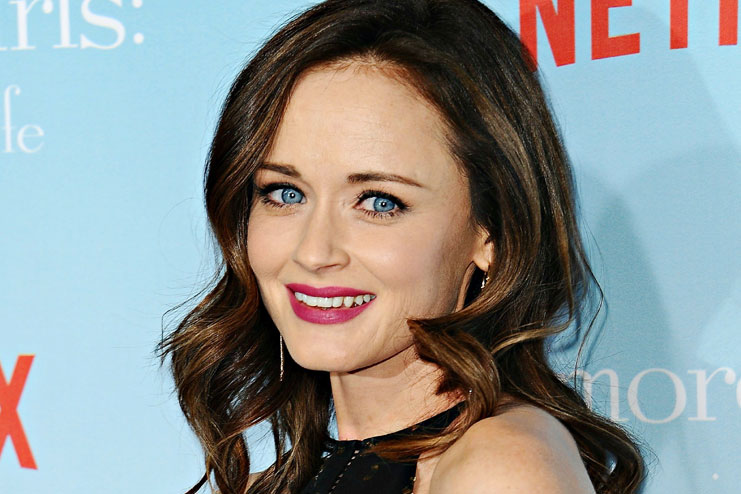 We just love the Rory Gilmore from Gilmore Girls, and her truly enchanting pair of eyes. The stunning blue shades in her eyes usher charm and magic. She allures one and all with her ever expressive eyes
18. Kylie Jenner: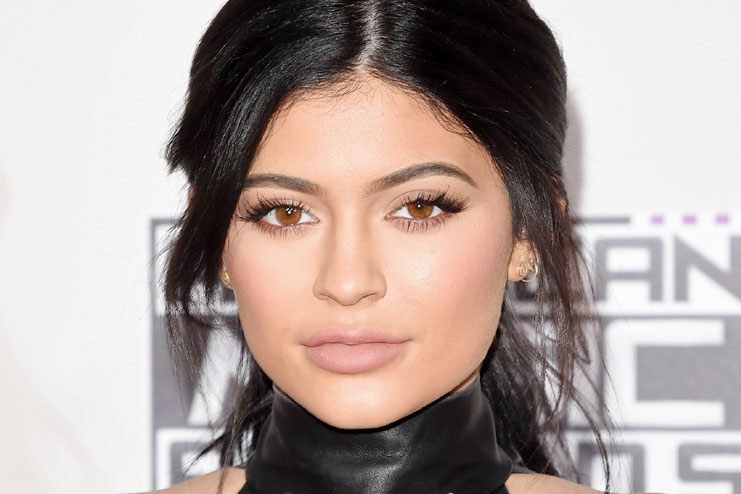 Is she or is she not pregnant but one thing is certain, she has the most alluring pair of eyes. The youngest of the Kardashian-Jenner clan, Kylie has deep brown eyes which are intense and striking. Her perfect eye curves and the mile long eye lashes give her eyes a mystic and magical charm.
19. Kristen Stewart: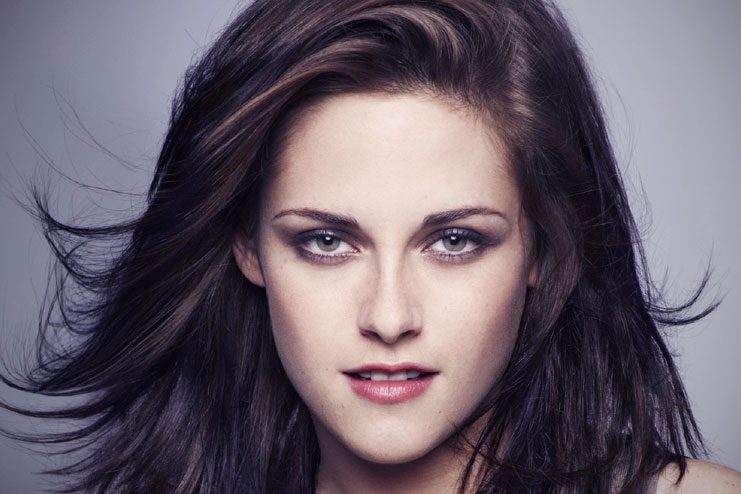 Bestowed with naturally beautiful green eyes, Kristen has a huge fan base, Pretty sparkly green eyes and her charismatic persona, make her a powerful actor. Her eyes shower a natural green grace with sparkling appeal
20. Katie Holmes: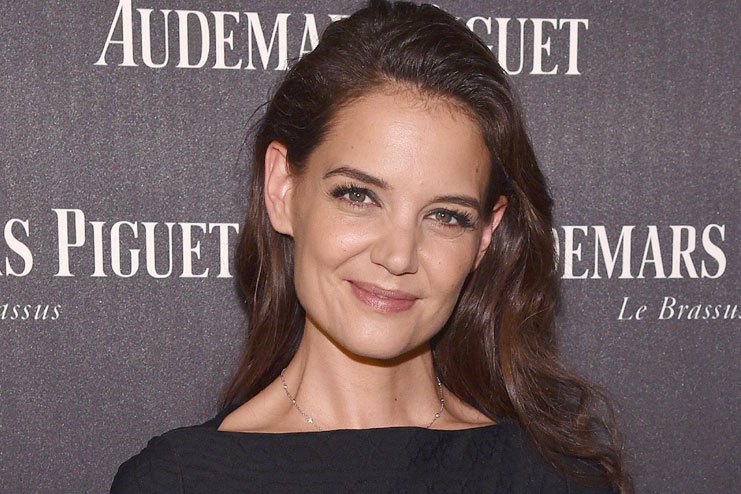 This timeless Diva is gifted with striking Hazel eyes and a charming personality. Perfectly curves eyes and intense eye color, adds charm to her beauty and grace.
21. Beyonce: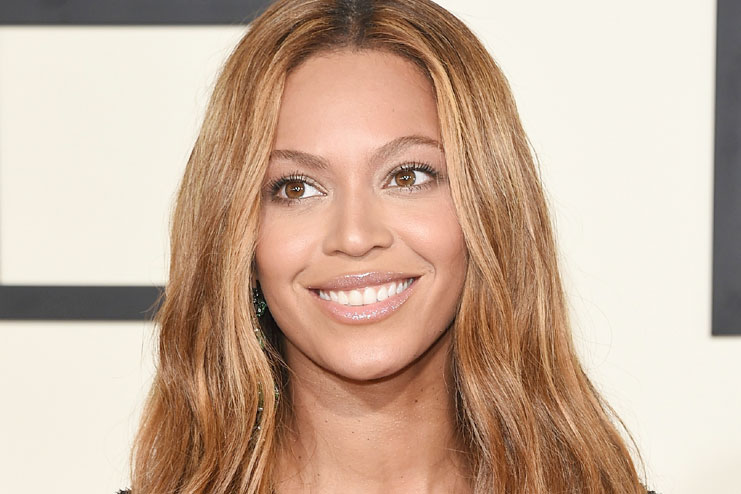 Beyonce spills grace and charm in every bit of her presence. One thing that drives every other performer and actor apart from her is the truth and innocence that fills up her eyes. Even Michelle Obama couldn't agrees to the fact that Beyonce is an honest and pure at heart performer. No wonder how insanely successful she is and how beautifully she redefines herself in each appearance.
22. Lupita Nyong'O: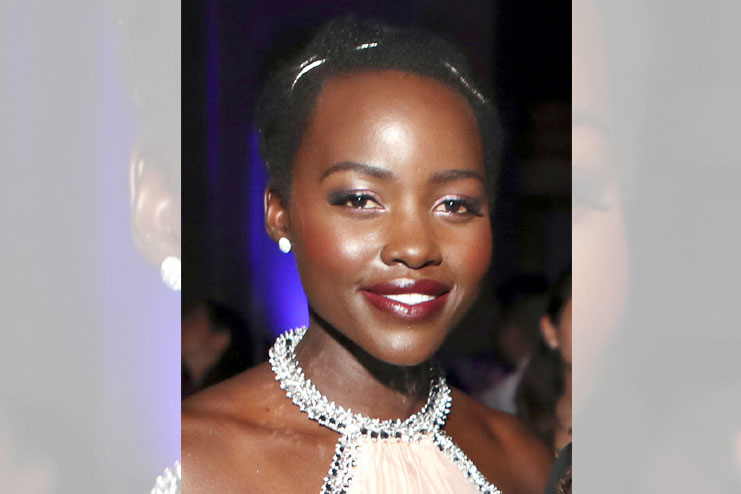 Oscar Winning actor Lupita has gorgeous deep brown eyes which add charm to her stunning face. Her eyes usher grace and allure in all her performances and no wonder she continues to be one of the most beautiful actor of our times
23. Zooey Deschanel: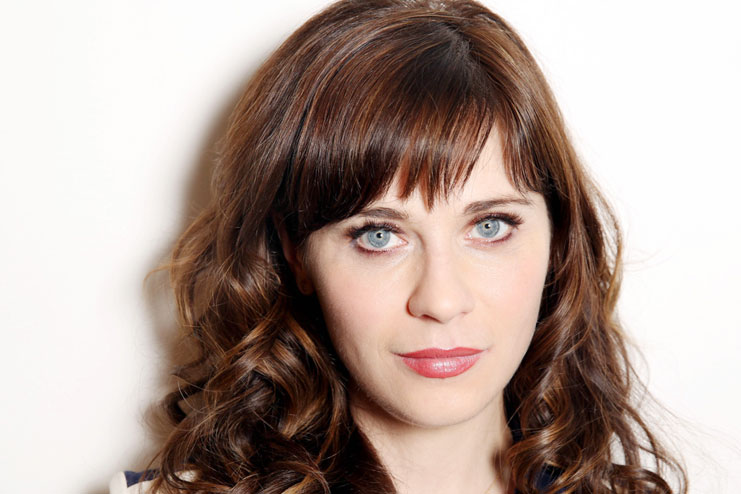 Zooey's big blue eyes are charming and iconic as they reflect so much depth and intensity. Zooey's gorgeous eyes are an inimitable part of her persona and add a lot of charisma to her face
24. Brittany Snow: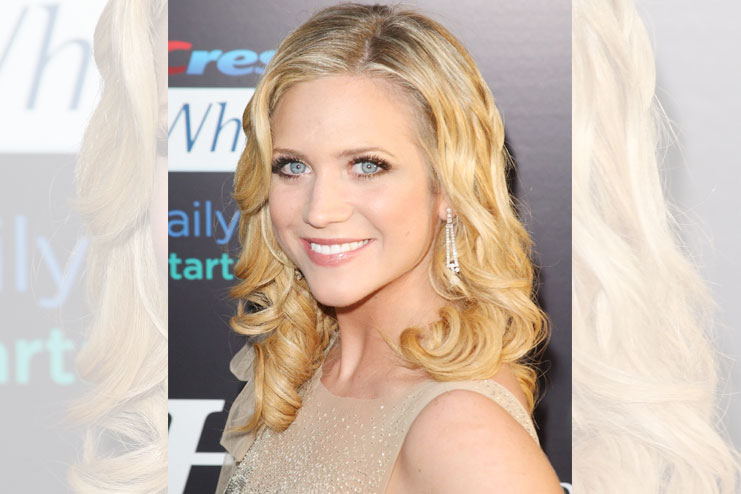 Brittany is blessed with beautiful azure eyes and a charming eye curve. She looks appealing with those reflective green eyes. Her stardom in addition to her exotic eyes and beautiful face have made her popular all over
25. Adriana Lima: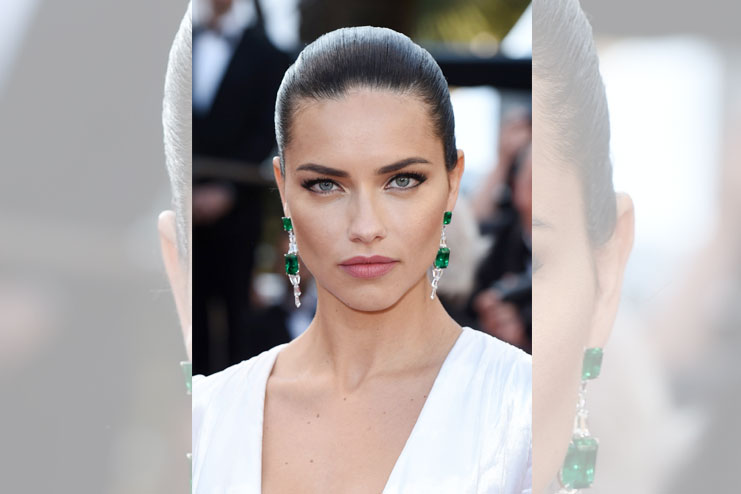 Incredible eyes and moreover stunning eye lashes make Adriana a stunning actor. Always up with some game her mascara and other eye make up just always seal the deal for her.
26. Amanda Seyfried: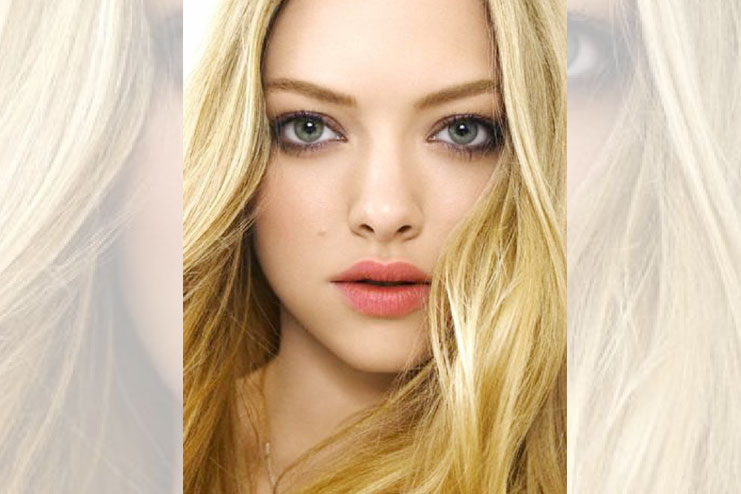 Amanda is gifted with innocent looks accentuated by her cool hazel eyes which usher enigma and charm. Deep and expressive green eyes, make her get the most red carpet ready looks among the others.
27. Jessica Biel: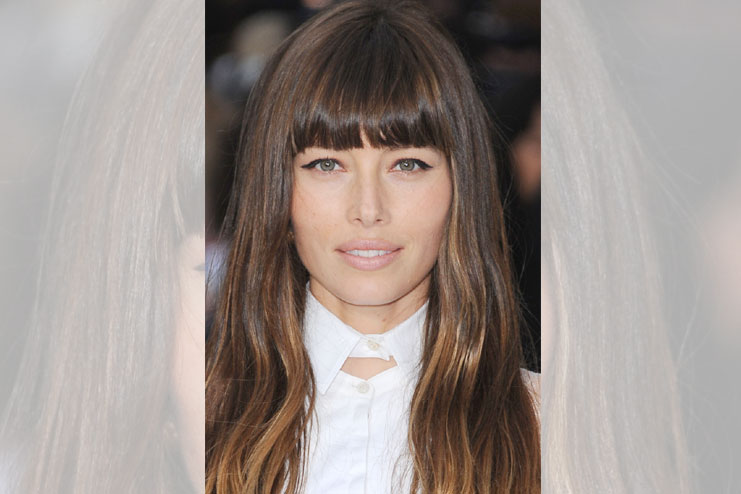 Jessican with her luscious pumping eyes in almost reflective charm, make for a stunning celebrity look. Her picture perfect brows and stunning lashes add charm to her eyes and allure one and all. Her long and strong eye lashes add more and more exquisiteness to her eyes. Surely to die for appeal
28. Jessica Alba: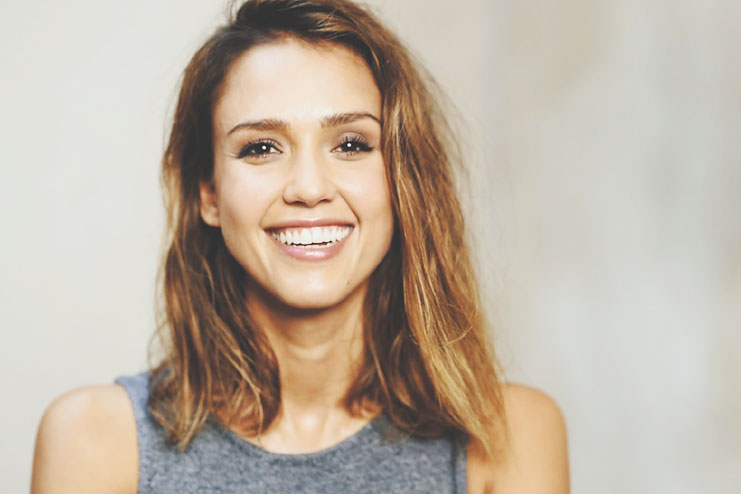 In what we call as an Honest Beauty, Jessica Alba has perfectly natural eyes. Her eyes are insanely expressive and look enchanting
29. Kristin Kreuk: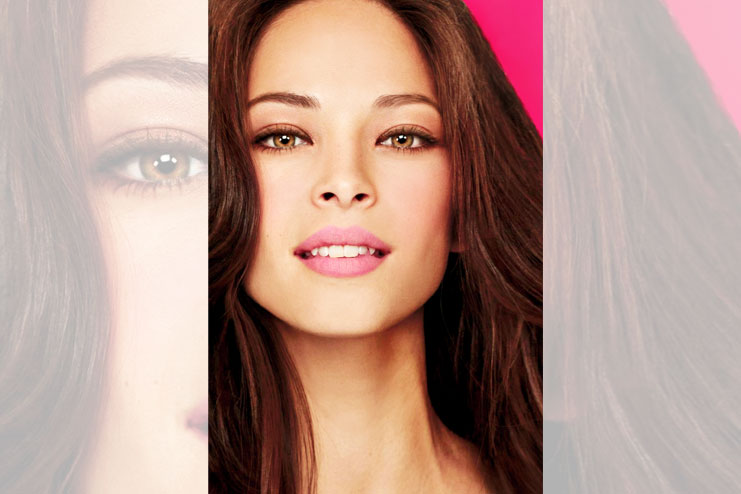 Kristin is a Canadian Actor and her gorgeous green eyes make her alluring and charming. Mile long eye lash and perfectly carved brows make her eyes truly enchanting
30. Aishwarya Rai: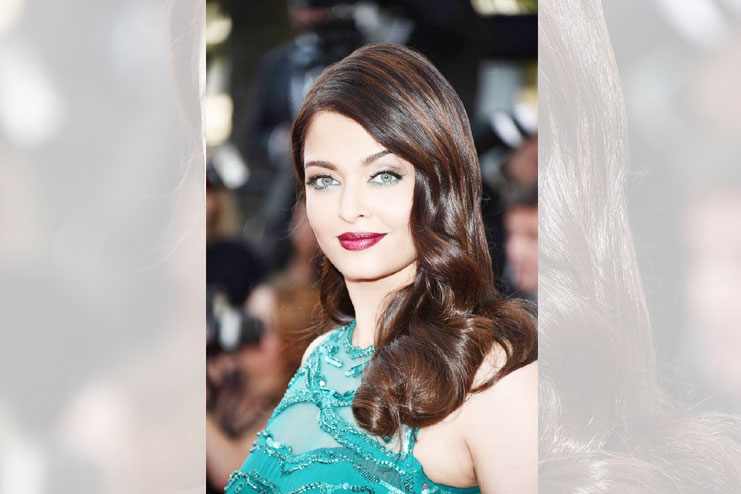 The former Miss World has the most beautiful pair of eyes in the world. Her blue and green reflections from the peepers are sensuous and alluring. Gorgeous eyes add mystic and exclusive charisma to her appeal, thus making her the most beautiful women in the world
31. Priyanka Chopra: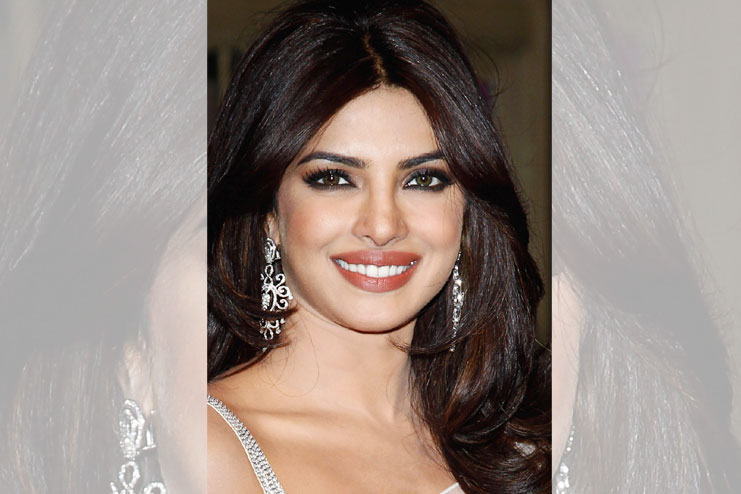 Crystal clear and deeply exotic eyes of Priyanka Chopra are truly the most defining part of her beauty. This Quantico actor has redefined the norms of beauty and revolutionized the way how actors style. Her deep eyes spill elegance and expression.
Share ahead and keep writing us, we love hearing from you!
Also Read: