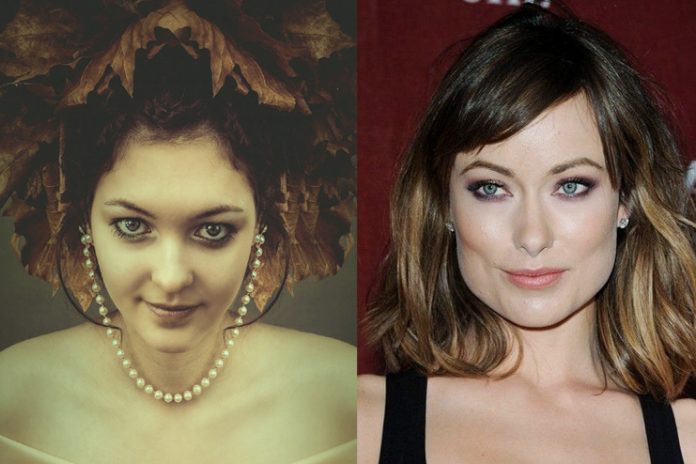 It makes a world of a difference in your appearance when you get picky about choosing a hairstyle for an oblong face. Look for what are you happy and comfortable with when you are giving yourself a new hair cut or giving your hair a new style
.
Many are called but few are chosen, goes the same with your hairstyles as well. You have gargantuan options to switch to the ideal hairstyles for an oblong face shape after considering the cynosure of your facial features. An oval face shape is homogeneous to that of an oblong face shape baring the length of the face.
Peep into this article, for that extra-ordinary hairstyle for your oblong face that would leave you with a sense of contentment. To help you make an easy choice, here are some of the hairstyles and some styling tips for all you beautiful woman who have an Oblong face shape.
Are You Having An Oblong Face Shape?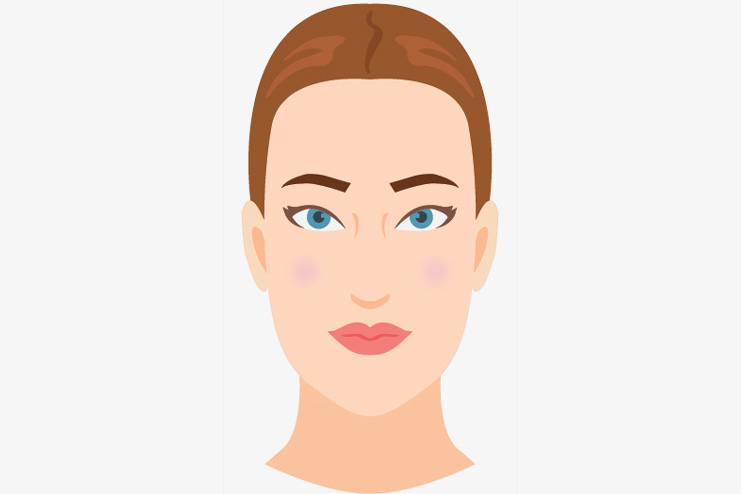 Consider these points when you are making a decision about the shape of your face.
Forehead
Cheek bone
Chin
Length and width of the face
In case of an Oblong Face Shape this is how your features are
Forehead is longer
Chin is longer
Cheeks, forehead and jaws are proportionately in shape
It is amazing to contour your face as per its shape. Take a look at this video on how to contour your Oblong face shape
Video Source :
Hair Cuts to Tick Mark For An Oblong Face
Medium Length Hair Cuts
Good Bob Hairstyles
Layers with a Lon Hair Cut
Hair Cuts to Cross Mark For An Oblong Face
Thick Bang Haircuts
Do not have straight cuts, makes your face look all the more long
Do not grow too long bangs
Hair should not bee too long for a Oblong Face Shape
Astounding Hairstyles For An Oblong Face Shape – Style Your Hair!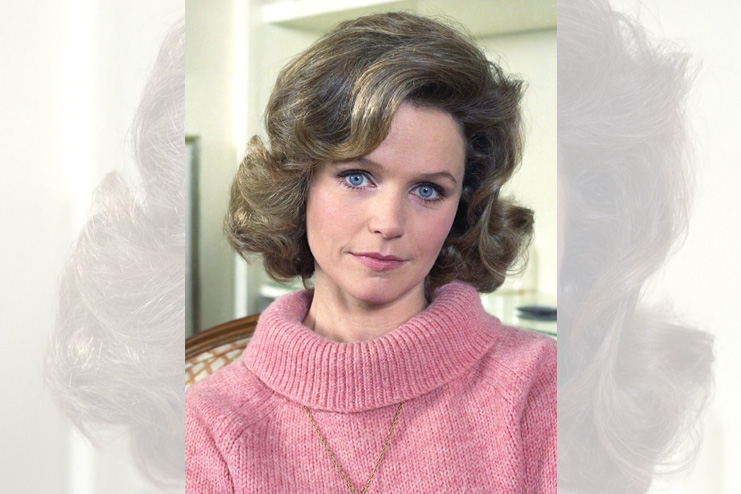 You will be making the right decision to give your oblong face a good hairstyle when you get yourself a hairstyle that makes your cheeks look wide, hairstyle that does not cover your forehead too much and a hairstyle that has got it's style and is chopped of gracefully at the right angles, not too much not too less.
1. Bob Your Sleek Hair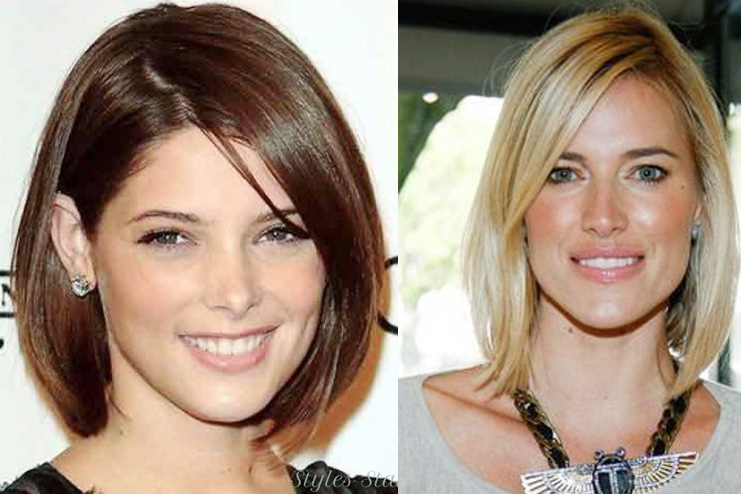 The Silky Bob Hair Style is dapper on Oblong face shapes. This hairstyle does not make the forehead look too shabby and does not give the face an elongated look. It rightly fits through the shape of your cheeks and forehead.
Highlights :
You can style this sort of a hairstyle by braiding a bit of your hair, you can choose multifarious braids by being creative picking few strands of your hair and make your oblong face look fancier. Pick hair strands based on how thick you want your braid to be.
Styles to braid your bobbed hair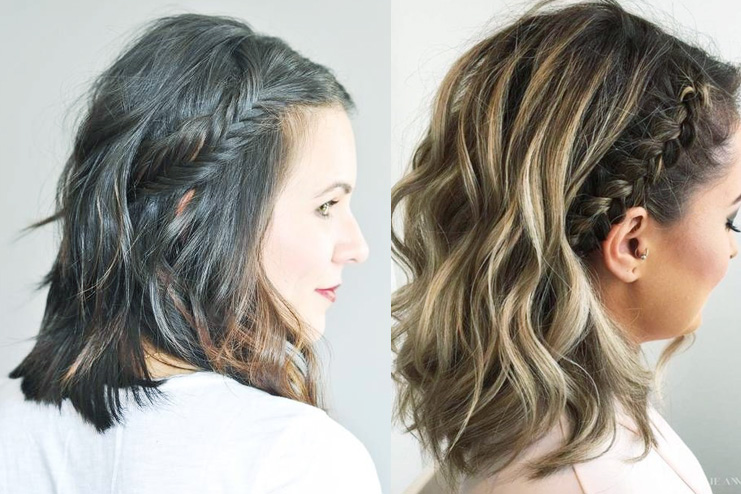 2. Thread Fringe Hair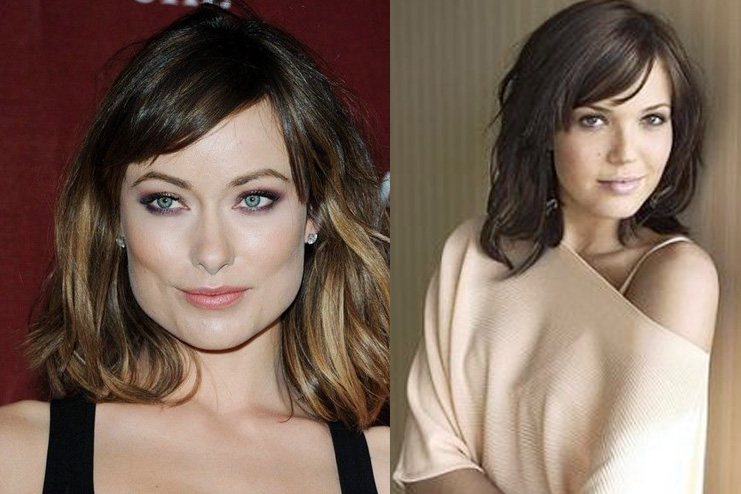 Medium hair length goes really well on oblong faces and all the more look fantastic when you have bits of fringes to cover a bit of your forehead.
Highlights :
The only way to style this hair style is not to pin it up or accessorize your hair. It looks fabulous when you do not pin up the fringes and leave it the way it is.
3. Medium Length V- Fringe Hairstyles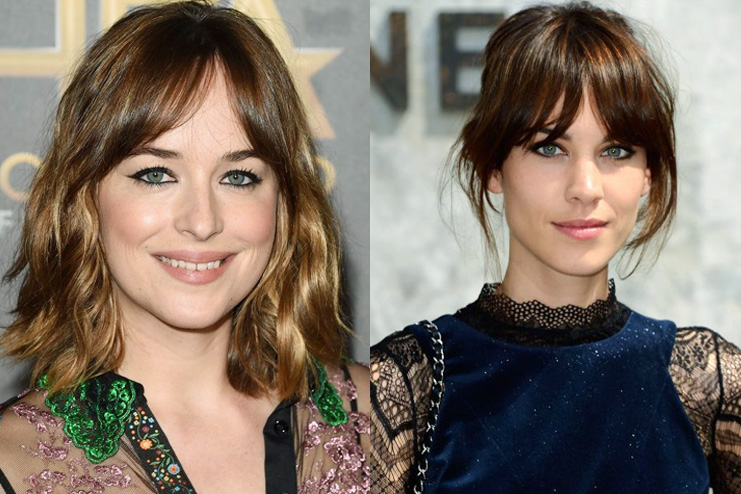 Medium length hair styles with v-shaped fringes have a classic style. If you have a broad forehead it slightly covers the sides of your forehead and let the waves stay on your cheek.
Highlights :
Leaving it the way it is will look beautiful or leaving few of your hair strands on the forehead while pinning up few hair strands will also look lovely.
Tieing up the hair and leaving your fringes free will highlight the sharp features of your jaw and chin.
4. Steps and Fringe Hairstyles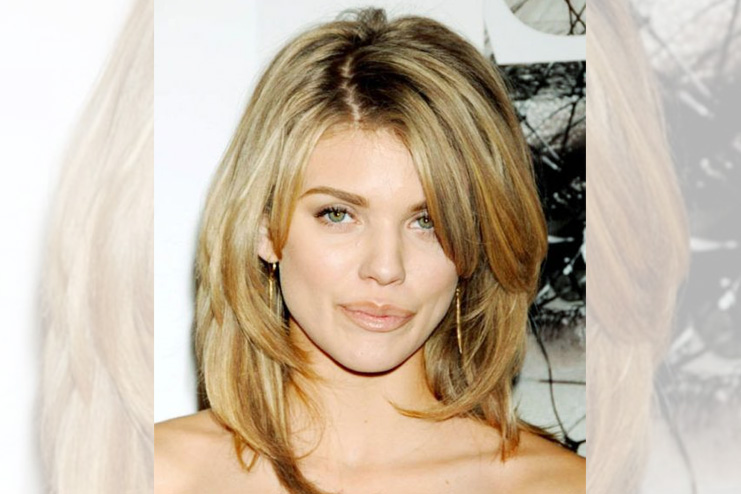 When you get the step cut done with layered fringes, your cheeks, forehead and chin all look appropriately in shape and gives you a good style.
Highlights :
To make your face look nice you can set your hair free for the way it is or you could take a bit of it and pin it up to the sides. When you are considering pinning up your hair, you can use attractive boppins, they will look beautiful.
5. Leveled Swaying Bangs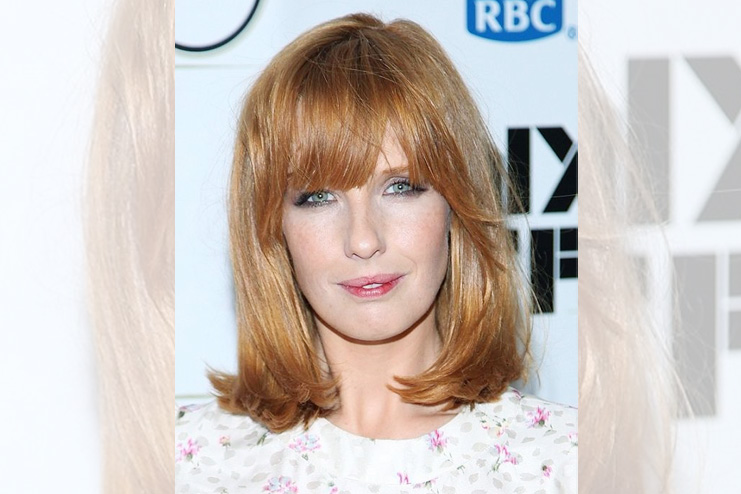 These are an epic example to an olden days hairstyle, this was in trend decades back then and it keeps coming in fashion.
Highlights :
Try something new with this hairstyle rather than just leaving it on your forehead. We often get bored with our monotonous hairstyles, change is a must and some hairstyles can always be further innovated.
6. Waffling Curls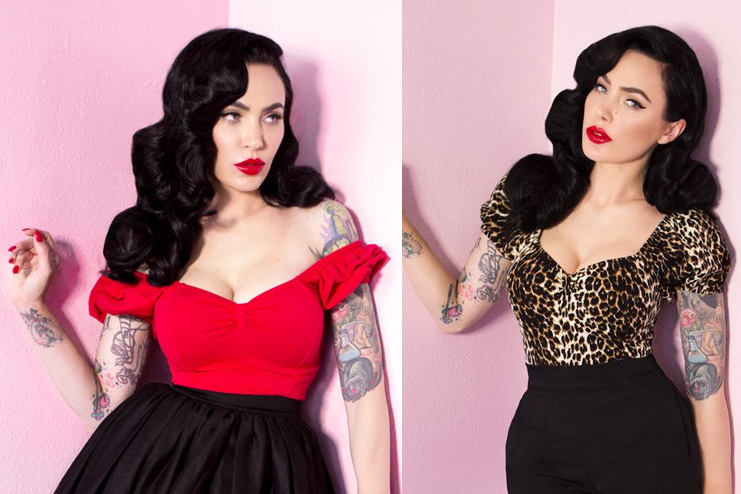 This hairstyle for an oblong face is archaic and one looks super-glamorous. Especially the one who has thick hair, looks great with this hairstyle.
Highlights :
These waffling curls give you the room to style your hair by leaving it on one side or one can also leave their hair on both sides. This is an ancient style.
7. V-Twisted Puff Hairdo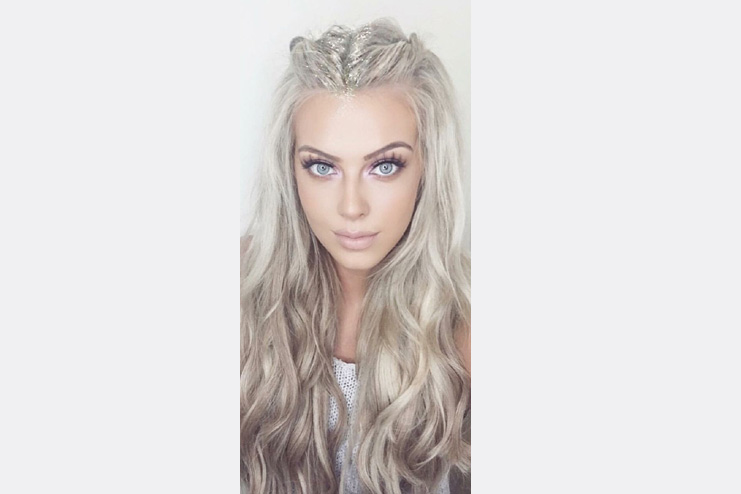 Long hairstyles with oblong face shape looks lovely when it is twisted and pinned up to the sides. This hairstyle looks great at parties or even casually.
Highlights :
You can style the puff in the way you like it, either by braiding it or making a thick puff
8. Stringed Short Hairstyle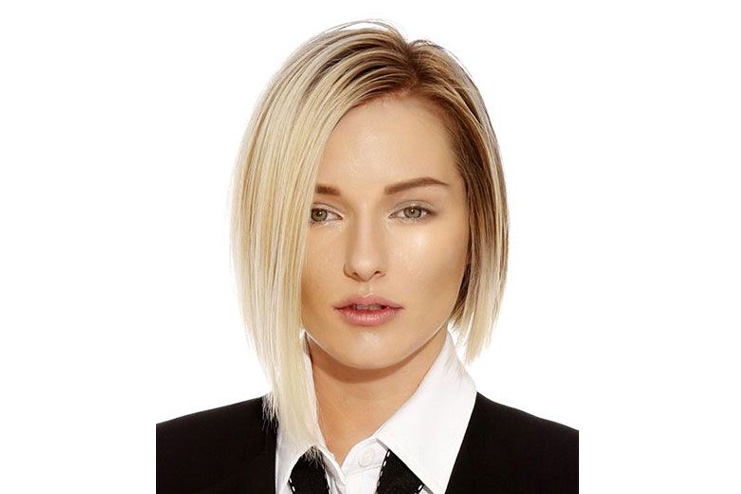 There was a fad for this hairstyle at one time. This hairstyle for an oblong face is so neat and hep. You should go for this hairstyle if the texture of your hair is silky and you like keeping your hair short.
Highlights :
This hairstyle can go well in any ocassion. A woman would look super-smart with her formal attire and this hairstyle.
9. Short Blunt Hairstyle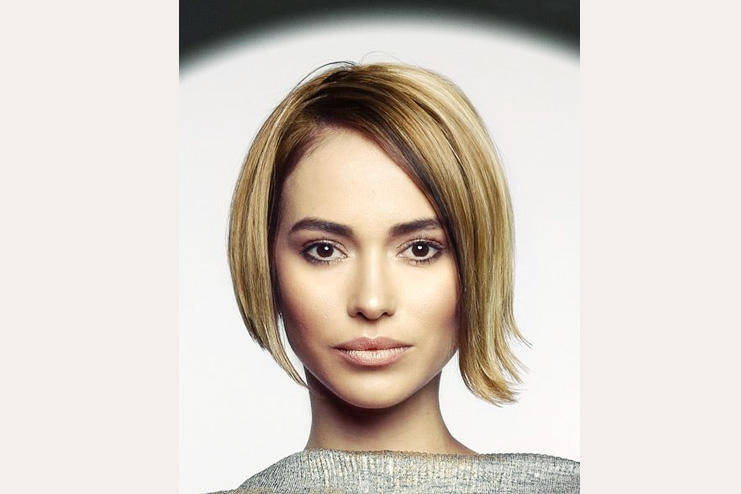 Some short hairstyles (URL : https://www.hergamut.com/party-hairstyles-for-short-hair/)are absolutely smart and this is one of those hair styles that would suit your personality if you are someone who is having that modern and chilled out personality. It does not mean that this hairstyle is only for easy going women, it is for anyone who has an oblong face. But it gives out a fantastical look.
Highlights :
In this kind of hairstyle let the long hair that is left falling on your cheeks, stay that way.
10. Side Braid Hairstyle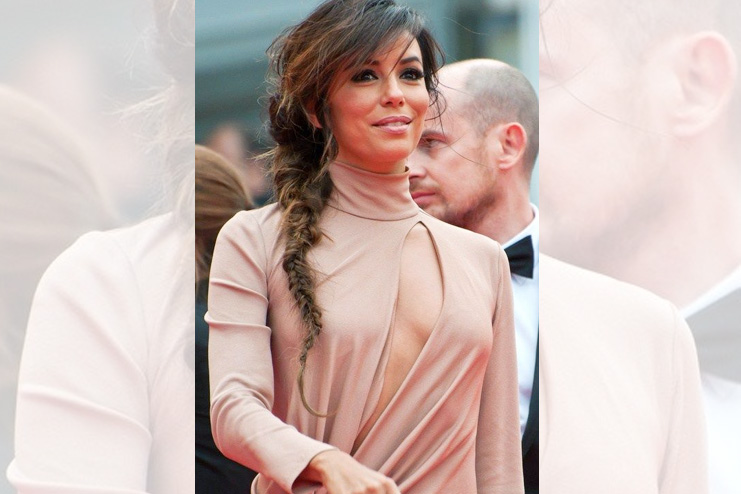 Braid your hair in the side and try this fish style of braiding. It looks cute for the way it is loose and there are bits of your hair naturally out of the braid. Your cheek bones are well highlighted here.
Highlights :
You can try different braid hairstyles, you can also pin up your side bangs by making it a slight puff in the side and then braiding your hair.
11. Up Knotted Hair Style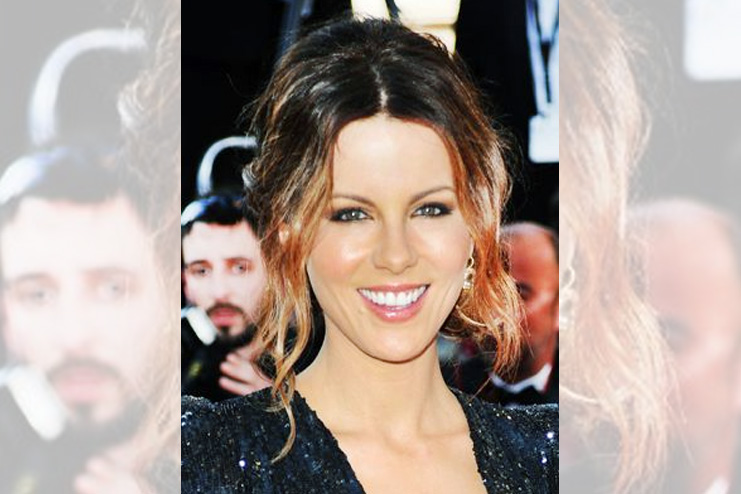 For your oblong face shape this hairdo is sensational, a hair style for weddings. Interesting part of this hairstyle is the wavy side bangs that makes your overall face look attractive.
Highlights
For this up-knot to stay, use a good spray that makes the knot stay. You could decorate your knot spraying glitter or placing a pretty flower on the knot.
In a nutshell, hairstyles for an oblong face will give you that rocking style and look if you have hair until your shoulder or neck. The demeanor in carrying your hairstyle is an add on that talks about the importance you give on how to carry yourself well.
It is parochial to have the same hairstyle and give yourself the same look over a period of time. One must try to be innovative in their appearance too. Choosing the right hairstyle as per the shape of your face is essential for the hairstyle to look good on you leaving you in a state of euphoria with your hair.