Isn't it interesting to do a pedicure at home all by yourself ? Makes you feel more independent and teaches you the importance to value your body better. Isn't it?
It is not fair to just take care of some sections of your body and ignore the rest. A lot of us tend to make this mistake of giving our feet a lesser priority when compared to our face. Why not the feet when it is also a part of our body?
While most of us feel that our feet is never noticed, it is a wrong mind block we have. One of my friends always mentioned to me that few men get confirmation about how neatly has a girl kept her body by looking at her feet and keeping your feet and toenails clean is essential not just for it to look nice but it is one way of staying hygienic.
In this article, you will learn about how to keep your feet clean and do a good pedicure at home. Get to learn it all and always stay clean on your feet and toenails.
Steps to Do A Pedicure At Home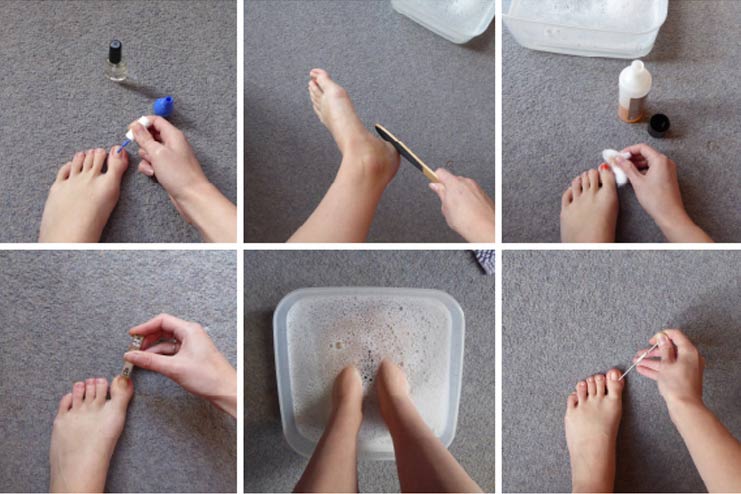 A pedicure does not just happen by washing your feet with a better soap or product. You require a lot of patience to follow a stepwise procedure and clean your feet and nails all by yourself. Not necessary that you have to go out to get it done, you can do it all by yourself at home.
When you do a pedicure at home it is natural that you will clean your feet better when compared to anyone else. You will be careful with your feet and no more be dependent of getting it done. You need not invest money to do it as many times as you want and make your nails shine
as well
One must consider doing a pedicure after every 5 weeks because it removes all the dead skin settled on the heels as well as keeps your nails away from all the dirt. You would see your feet look cleaner, fairer and feel softer. Apart from this, you will also notice that this pedicure will make you feel relaxed as well as improve the blood circulation in your feet.
Hurry up and look into the steps on how to do a pedicure at home.
Step 1 – Take off The Nail Polish On Your Nails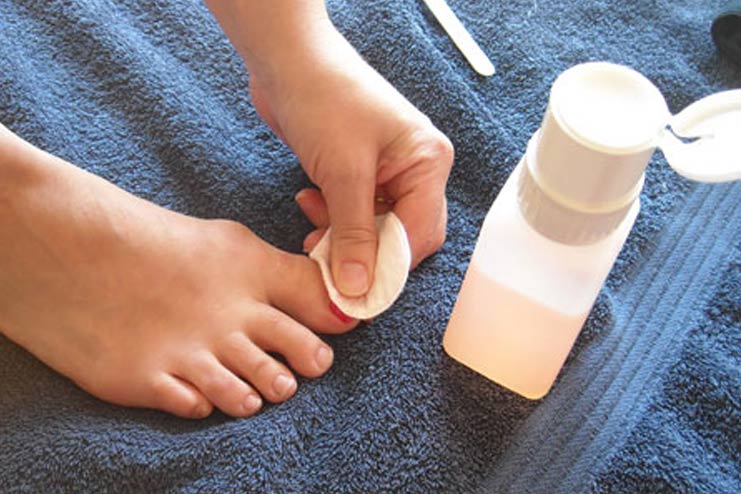 It is important that you first remove the nail polish stuck on your nails so that you can continue with the rest of the process better. Thus, use a cotton ball to remove all the nail polish on your nails.
[Read: How To Remove Nail Polish Without Nail Polish Remover]
Step 2 – Cut Your Nails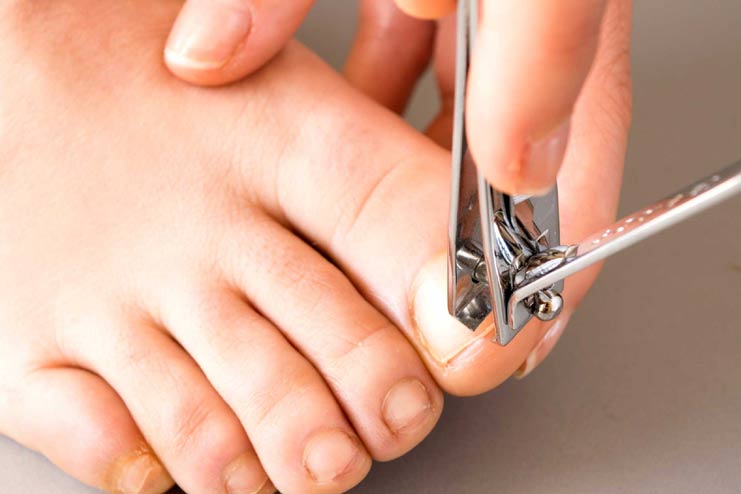 Use a nail cutter to cut your nails so that you do not have to do a pedicure on long nails that are not even clean. What happens when you cut your nails is that all the dirt that is stuck on your nails is all vanished when you cut your nails.
Step 3 – Shape Your Nails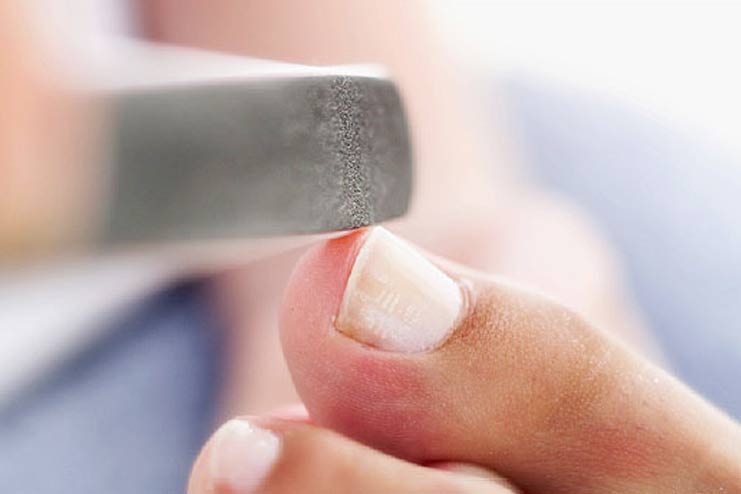 This step comes into the picture if you have just trimmed your nails a little and you do not want to cut them completely. Use a filer to shape your nails in the most appropriate shape that you would like to have. Everyone has a different preference in terms of shaping their nails.
Be really careful while you shape your nails because it can hurt you and crack your nails. Be gentle and evenly shape your entire nail. The best tip to file your nails well is by shaping your entire nail in one direction
Step 4 – Wax your feet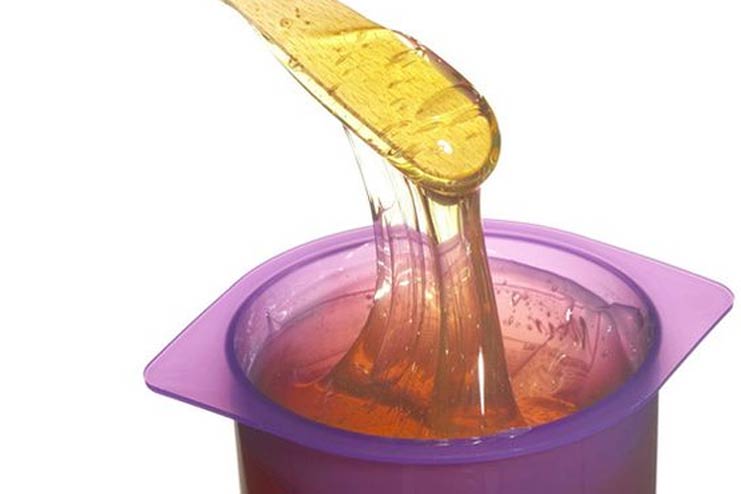 When you start with waxing your feet, all the unnecessary hair and tan on your feet is removed. It is a good step, to begin with.
To wax your feet at home you will need cold wax, waxing strips and a spatula. Begin with dipping the spatula in cold wax and evenly spread it on your skin. Take the waxing strip, press it on your feet and pull it in the opposite direction from where your hair grows. Now your feet hair and tan free.
Step 5 – Keep The Color Of Your Nails Clean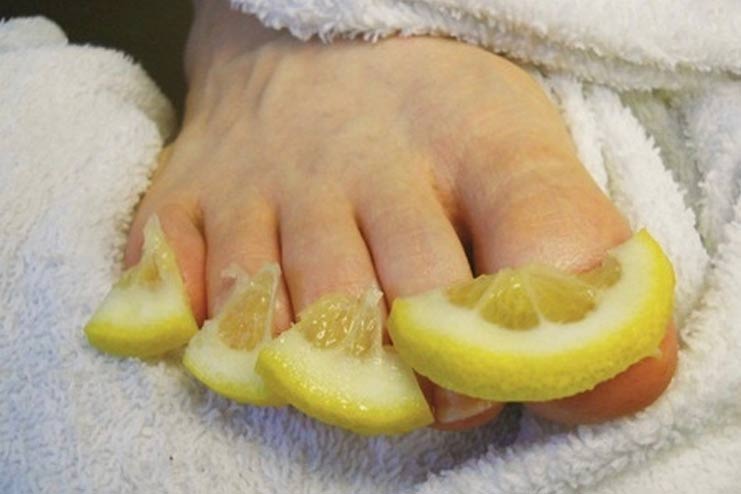 This step is optional and you can do it only if you think you want to make your nails white and clean. It is precisely to remove stains and yellow marks on your nails.
What you need :
What to do :
Cut the lemon in two halves
Use half a lemon on one legs nails and the other half on the nails of the other leg
Scrub the lemon in circular motions on all your nails and you will see a difference in the color of your nails in few seconds
[Read: Natural Nail Care Tips for healthy and beautiful nails]
Step 6 – Pamper your Feet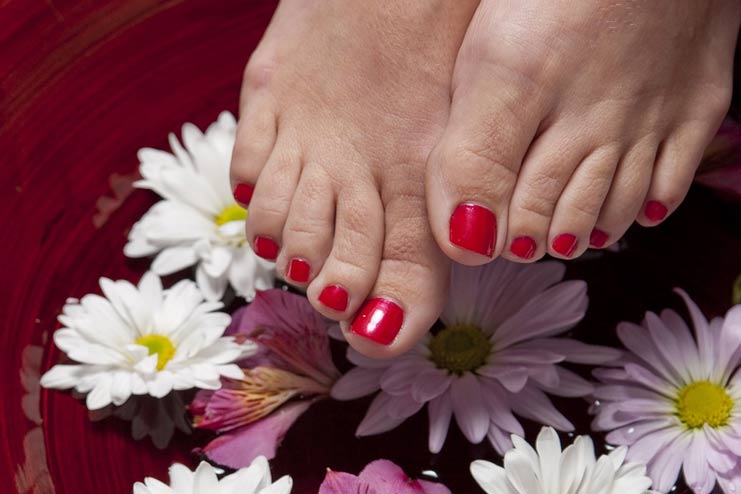 It is time to soak your feet and make it moist in order to find ease in being able to remove all the dirt and dead skin on your feet.
What you need :
A tub filled with lukewarm water
Body wash/shampoo
2tbsp salt
1/2a lemon
1 tbsp of honey
Foot filer
Pumice stone
Cuticle Remover
What to do:
Fill lukewarm water in a tub to an extent that your feet stay well in that water.
Add 2 tbsp of salt,1 tbsp honey, squeeze the lemon and add about 5-6 drops of shampoo in that water. Mix all of these wells with your hands.
Add a few rose petals in this water if you wish to in order to add fragrance.
Your foot is now soaked in this water and it is easier to remove all the dead skin with the help of a foot filer. Use a foot filer to scrub your heels and remove all the dead skin, you can also use a soft sponge to scrub the front of your feet.
Now apply a moisturizing cream on all your nails to remove the dirt that is stuck on them.
Keep your feet in the water and keep scrubbing your foot until you feel that your foot is getting cleaned.
Step 7 – Deep Clean Your Nails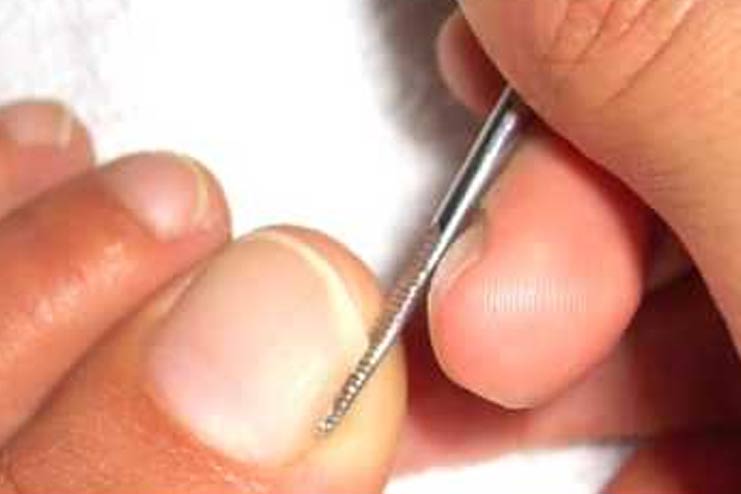 Once you have removed your foot after cleaning it up well, use a cuticle remover and start to remove all the minute dirt on your nails. This step might seem scary because you would be worried about your skin getting hurt but you can stay assured that this process will clean your nails really well without hurting them.
This makes the shape of your nails good and after this, your nails will look all shiny.
[Read: Almond Shaped Nail Designs for Feminine Galore]
Step 8 – Cleanse Your Ankle, Foot And Heels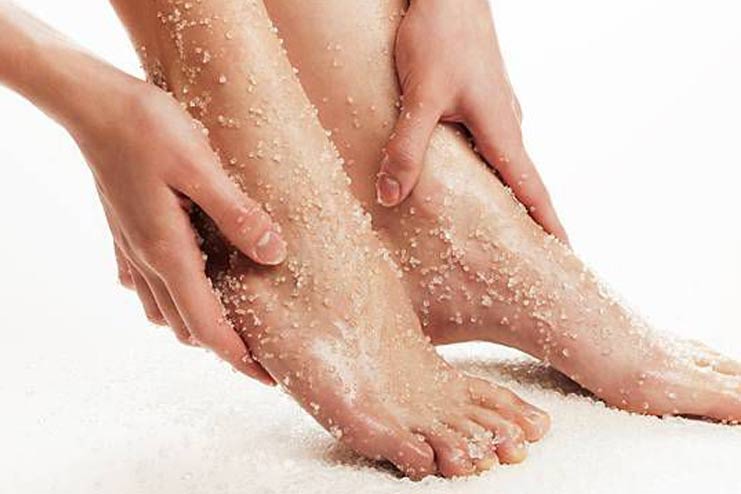 It is time to do another cleaning of your feet, ankles and heels. Use homemade foot scrubs to make your feet all the more clean and good.
Step 9 – Wash and Wipe Your Feet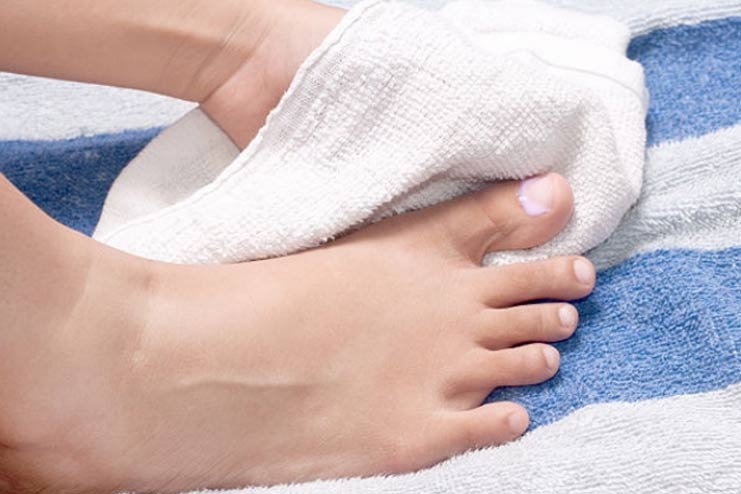 Once you are done with cleaning, massaging and scrubbing your foot. Place your foot in the same water another time and soak it there for about 5 minutes. Take out your feet and gently wipe it with a soft towel.
Step 10 – Hydrate Your Foot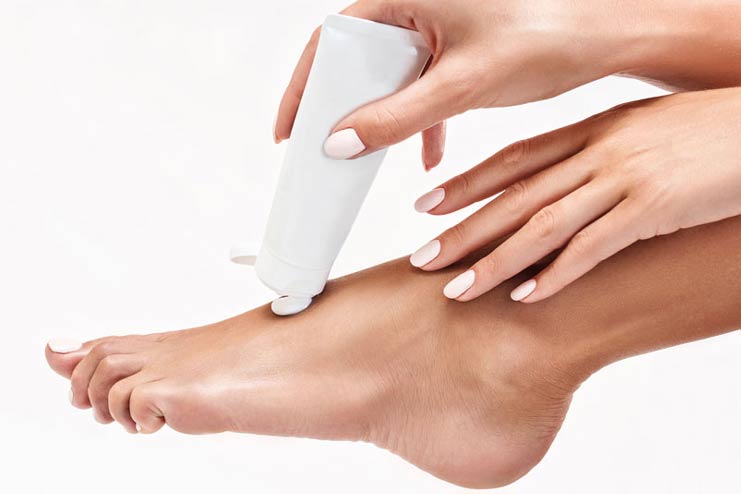 It is essential to go through this step of keeping your feet moisturized because your feet will feel as well as look good. Once you are done with the entire process you can use a good moisturizing cream or use coconut or virgin oil and massage it well on your foot.
When you do this, your nerves and muscles are relaxed and there is an excellent blood circulation in your foot.
Other Tips :
You can avoid a pedicure if you follow a good foot hygiene every day by giving at least five minutes to scrub your feet with a pumice stone or a foot scrub. Just in case you fail to keep your feet clean on a regular basis, you will need to certainly go for a pedicure
Do not dirty your nails by over applying nail polish on the existing shades. It is a good practice to leave your nails free from nail polish too. Nails need their space too.
Keep Your Nails Clean on a Regular Basis
Apply a nice shade of nail polish once you are done with the entire process of a pedicure.
To summarize it all, if you take care of your feet every second day by scrubbing it well you need not bother doing a pedicure yourself at home. You will not need to do a pedicure frequently. Do this pedicure once a month to not just keep your feet clean but it would also be beneficial in keeping your foot relaxed.
For doing a pedicure at home you don't need a long list of things. A good foot and nail scrub and your home ingredients will work for a good pedicure. Always remember to remove the dirt on your nails and keep your foot clean and moisturized.
If not for anyone, keep your foot clean and neat to feel good about your own feet. Hope this article will help you do a great pedicure at home all by yourself. Just begin with it and in a while, you would have mastered the art of doing it well.