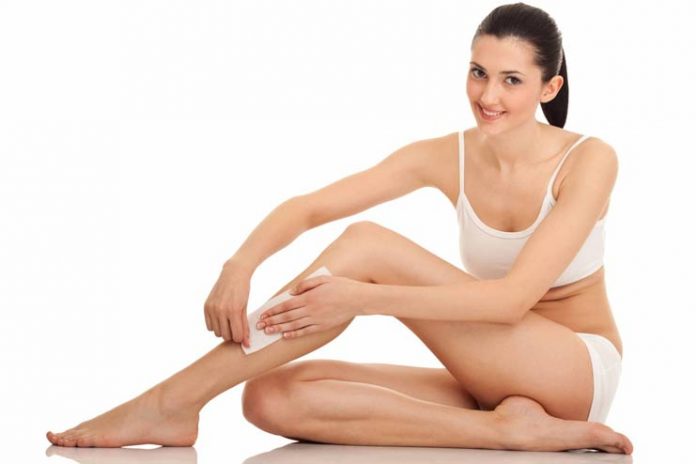 The bush like hair that grows on your body is at times a big pain. Isn't it? Any day getting rid of this bush like hair at home is a better thought than going out and getting it done.
You get to save time and money when you do certain things all by yourself and waxing is one of them. Try waxing at home in order to learn it and get independent. Once you learn how to do waxing at home you can help the other ladies at home to wax as well.
This article will give you an eye to eye detail on how to do waxing at home. Being a woman you must wax your hands and legs once in a month in order to be on top with self-grooming. Get to know all that you will need for waxing, steps to do it and what are the advantages of waxing at home.
Why Is Waxing Good At Home?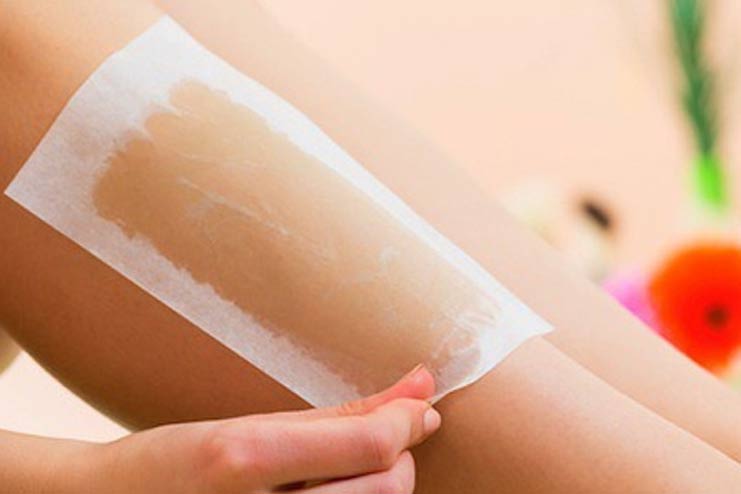 Here are the list of reasons why waxing at home is a great idea
1. Time Is Never A Constraint
If you are used to getting waxing done by someone then you are bound to squeeze in to find the right time to do waxing. Having said, when you do waxing at home you do not need to adjust with time as you can do it as per your convenience and when you think the time is right.
2. You Won't Feel The Pain Much
When we do a painful task on our own, it is less painful than someone else doing it for us. True right? The same goes with waxing, when you do waxing all by yourself you do not feel the pain much and it is just you who knows the right way of pulling out the hair from your body.
3. You Are Saved From Feeling Shy
When you have to get a complete body wax done, at times it so happens that you may feel shy to open up completely to every part of your body and if you have a thick hair growth then it does get awkward. Having said, when you wax at home it is just you who is doing it.
4. You Can Save So Much Money
When you go out and get waxing done you would be shelling out a lot from your pocket. When you can do it at home saving that money then why not? Therefore, learn all the ways to do waxing at home.
5. You Have Your Personal Space
When you do waxing at home and you want to stop in between you always have the scope to stop if it hurts or you want to give it a break. You would not get this option if you go out, right?
6. You Are More Careful
It is not realistic to expect an outsider to be extremely careful with your skin. But you would do it for your own self and be extra precautious by using the right products. Won't you?
7. Cleanliness Is Ensured
When you do waxing at home with all of your stuff you will certainly keep it clean. If you get your waxing done outside then there are numerous risks in terms of cleanliness.
Summary :
Do waxing all by yourself so that you get to save on time and money, invest money in buying the right kind of wax and waxing strips, be gentle and patient while you are waxing and you will be through it quickly.
How to Prepare Wax At Home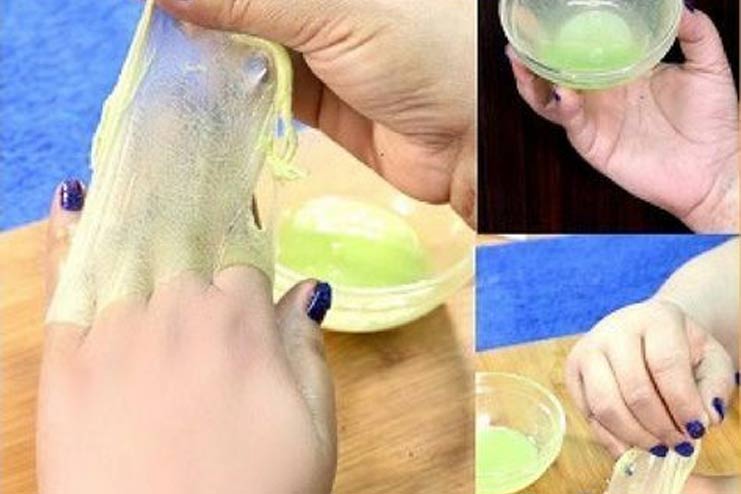 How about making yourself all the more independent by finding ways to prepare the wax at home? Yes, here are two recipes to prepare wax at home.
No 1 – Recipe To Prepare Wax At Home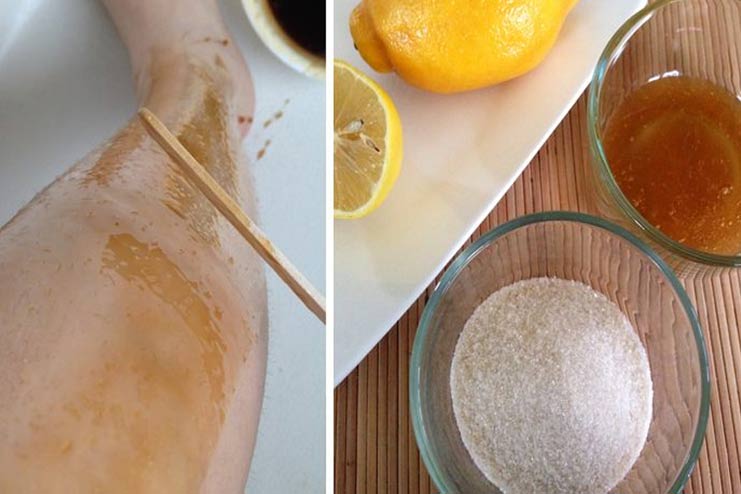 What You Need :
1 bowl of sugar
1 and a half cup of water
1 cup lemon juice
1 cup of honey
Steps To Make The Wax :
Step 1: Take the bowl of sugar in a container and add to it 1 and a half cup of water to let the sugar completely melt well
Step 2: Once the sugar has completely melted, add honey and lemon juice to the melted sugar and stir it well
Step 3: Let this mixture cool down and you are up for finally removing all your hair with the wax
No 2 – Recipe To Prepare Wax At Home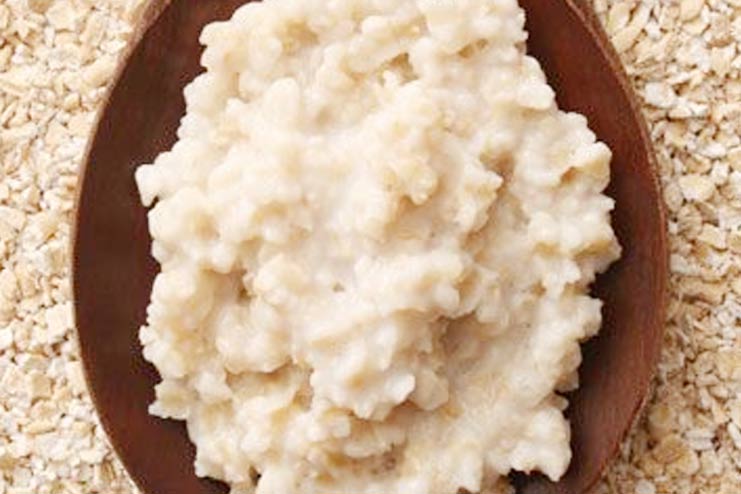 What You Need :
1 cup lemon juice1 cup of honey
1 cup of pasted oatmeal
Steps To Make The Wax
This wax is one of the best hair removal treatment for the hair on your face.
Step 1: Mix the oatmeal, lemon juice and honey well.
Step 2: Dip the butter knife in this mixture or use your fingers to apply the oatmeal all over your face and scrub it well. Leave it for about 15 minutes and wash your face with warm water.
No 3 – Recipes To Prepare Painless Wax At Home
For some of you, it must be tough to handle the pain after waxing. Therefore, look into two of these recipes to prepare painless wax at home.
How To Make The Waxing Strip :
You could cut out a rectangular piece of cloth from a cotton shirt or the old jeans that is lying in your wardrobe can be cut into a rectangular piece and used as a waxing strip or you can also buy waxing strips
What To Do Before Waxing?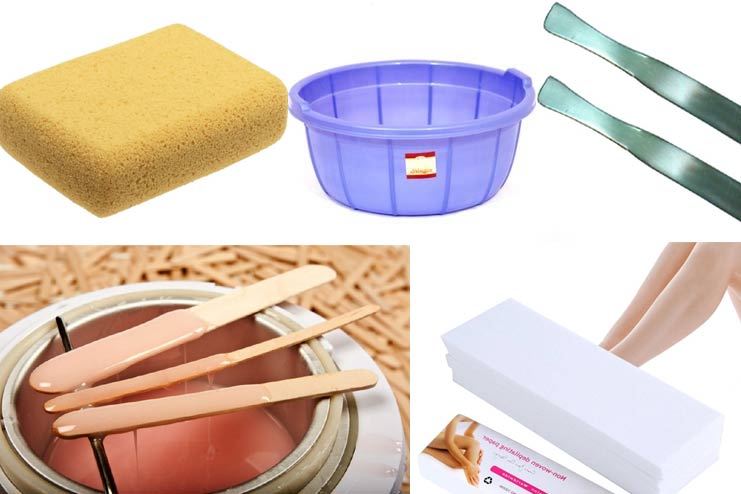 In order to get on with the task of waxing it is essential that you keep everything ready and handy so that you do not have to run about waxing.
Keep a bunch of homemade waxing strips
Keep the wax read with a butter knife to apply the wax
Keep an old dress and an old towel ready to use before you start waxing
Keep aside some powder to apply on your hands before using the wax
Keep a cold cream ready so that you can use it in the end after the waxing is done
Keep a tub of cold water and a sponge handy to clean the area that has been waxed
Keep your body exfoliated once away and especially before waxing
Remember this point that you will be able to wax the hair on your body if it has grown about 1/3rd inch
Keep yourself prepared that you will slightly feel the pull.
Before you begin waxing make sure that you have cleaned the areas that you want to wax so that the hair properly comes out of the body.
Keep the temperature of the wax mediocre and do not let it lead to you having heat boils on your skin
Ensure that you are aware of the direction to remove the hair from your skin
13-You would have to follow certain hygiene habits and one of them is to wash your body after it has been waxed.
Be careful when you repeatedly wax a part of your skin, you might tend to do it because you would want to remove all the hair from your skin. If there is minute hair on your skin. Just let it stay. Do not overdo it.
Steps to Do Waxing At Home
As you are aware of the do's and dont's of waxing and you have all your things set aside to get started. Here are the steps to follow for waxing at home.
Step 1 – Before you begin waxing, heat up the wax at room temperature. See to it that it is not too hot.
Step 2 – Wear an old dress so that you do not dirty or mess with your dress. Besides this, keep a towel with you so that you can wipe the wax that falls on your body or dress.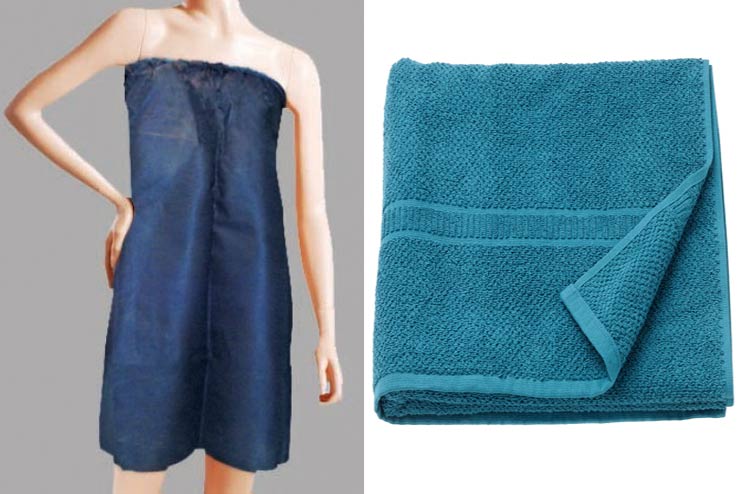 Step 3 – Take a bit of powder in your palm and spread it on the area where you want to begin waxing.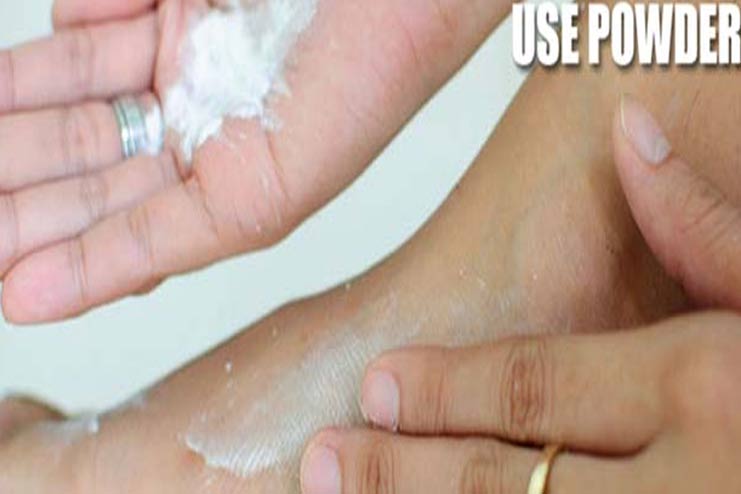 Step 4 – Dip the butter knife in the wax that is heated. Start to spread the wax on the areas where you want to get your waxing done.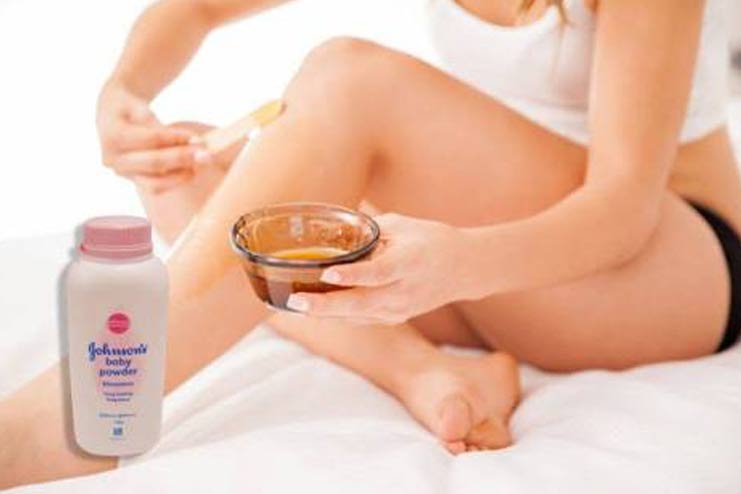 Step 5 – Place the waxing strip on the area you applied the wax. Press this strip well and pull it in the opposite direction from where the growth starts.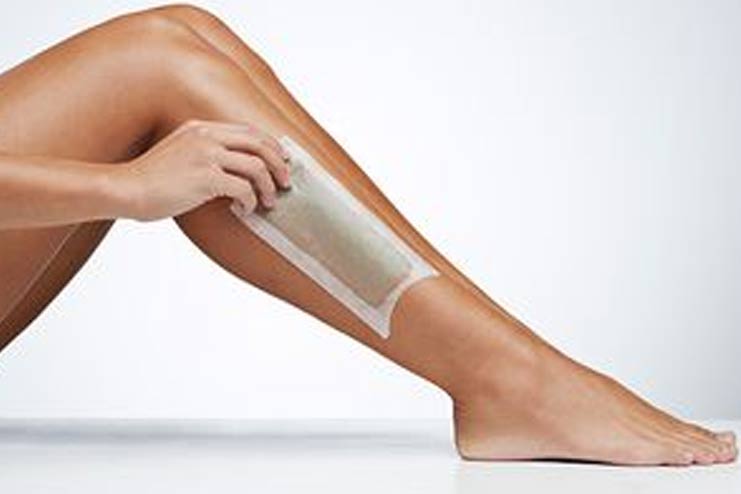 Note: If the hair from your body does not come out at one go, apply some more wax and try pulling out the hair another time. Do not overdo it or be harsh on yourself otherwise you would end up hurting your skin or rashes may form.
Step 6 – Once you are done waxing your body, with water and a sponge clean the area that is waxed or use the products below to prevent all the burning sensation on your skin and to keep the skin soft and moisturized.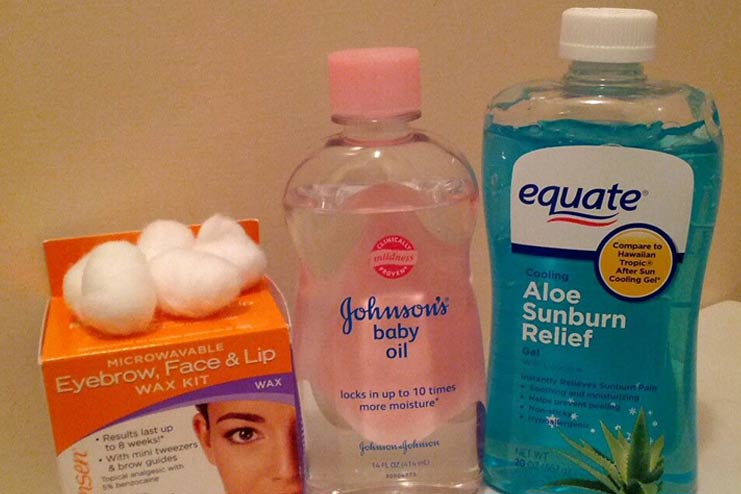 Conclusion :
Keep yourself prepared before you begin waxing that it is going to hurt you and the best way to let it off your mind is by keeping yourself occupied with something else. Another alternative to do a painless wax is to either go for chocolate waxing or Rica Waxing
at home.
Precautions to Take Before And After Waxing At Home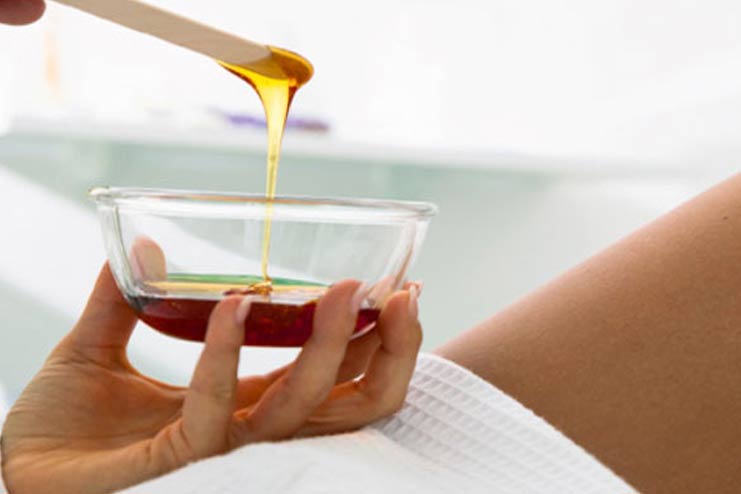 Before Waxing :
It is a must to use mild powder on your skin so that your purpose of waxing does not go in vain. Powder enables the wax to stick well on your skin and pull out the hair
There are chances of getting boils, rashes and bumps on the skin after waxing if you have sensitive skin and the only way to deal with this is to either go for cold wax or be aware to the temperature setting while you do waxing
Do not over dip or overuse the wax, take it into the knife at once
Do not try hard to pull out ingrown hair because you would waste wax as well as your time
After Waxing :
After waxing for at least two days do not worsen the situation of your skin by unnecessarily going for a manicure or pedicure
Avoid wearing tight clothes after waxing because it might stick too much to your skin and might end up making you sweat and cause perhaps cause rashes on your skin
Do not forget to use baby oil after you have waxed as it helps remove the leftover wax and keep your skin soft
If you get pimples or rashes because of waxing make sure that you do not prick your pimples and apply an oil that is going to soothe the pimples
Why Is DIY Waxing A Hassle?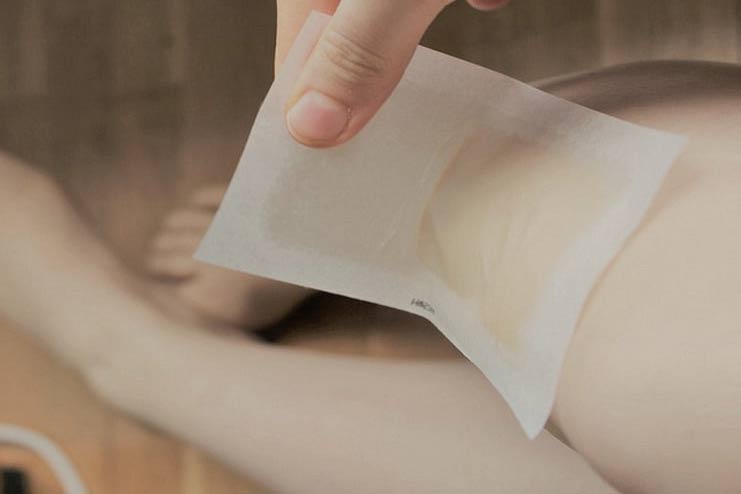 One side of doing waxing at home feels great. On the contrary, there is always a flip side to the best side. Having said, here are some of the cons of DIY waxing
You have the convenience of doing a DIY wax at home anytime. On the other hand, you would need to be patient and invest a lot of your time in making the wax, gathering all the ingredients and doing it all by yourself.
There are chances that because of lack of experience in waxing you may end up using the wrong product or waxing the wrong way which in turn could spoil your skin.
You may feel that DIY waxing would cost you less but when you put together all the steps of doing waxing at home, you would still be shelling out money in buying and using things that you will need for waxing
In spite of investing time and gathering things to wax, if you still are unsuccessful in removing all the unwanted hair then your waxing is going to be of no use.
To summarize it all, waxing at home is a stress relief and a good thought of going that extra mile to be well groomed and clean. If you have your basics right and you know all the precautions to take before and after waxing then you are through it and can easily wax at home.
Initially, you might not be comfortable and because you are not a professional you won't be able to do it with all perfection. No worries, still go ahead and try waxing at home.
Self-pampering is good for health!