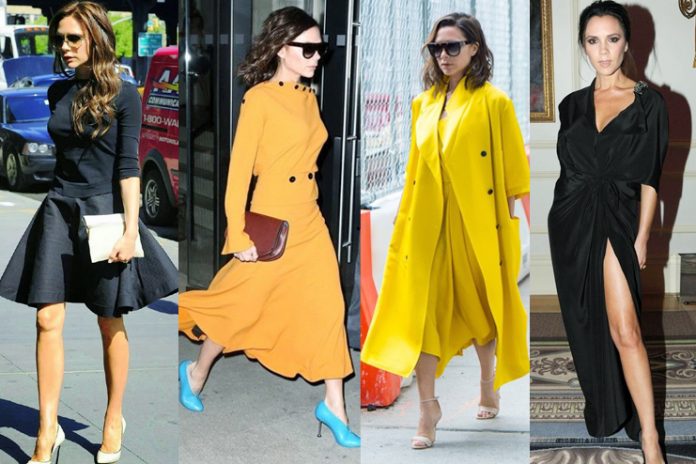 The ways to look classy are many, and women all over know the importance of looking good. Picture Claire Underwood from House of Cards, does that not fill you with wardrobe envy? Many of us constantly think about just how good some people can look and it can shock us. The style, the enigma, the sophistication is all worth admiring.
The key to dress classy and sophisticated is to look effortlessly chic without making it all too heavy. And it isn't always about covering it up, the look can be achieved in a plethora of ways. Confidence and comfort are what drives the look forward. Whether it is a work setting or a date night, we all know how good it feels to look classy.
What Does it Take to Look Classy?
There is a whole universe out there, constantly giving you advice how you can look like you walked right out of a fashion show, but the specific things that one needs to follow according to their body type, budget, or style preferences- this is where most women get confused.
It is fairly simple to look classy, but it is by no means easy. Where there are certain colors and things you can do to get the level A sophistication in your wardrobe game, with the following tips you can be sure enough that each outfit will make you feel like a queen.
1. Fancy Footwear, Ladies!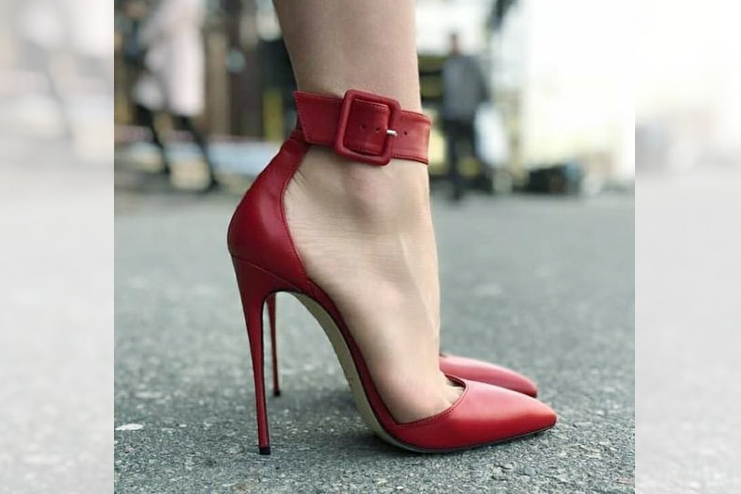 If you may have noticed the norm, it is always about the shoes. A pair of neat and stylish stilettos or even flats that make a statement can make you feel flawless. This is one of the key steps of looking classy, as when you invest in fancy footwear it shows.
It also illustrates how eclectic your tastes are and the fact that you are willing to take care good care of your feet. It is not always about a brand, but communicating your own personal style, and everybody knows that shoes are an excellent way to that. Neat looking loafer, platform heels, wedges- the list is endless. Add that extra polish to your look with the help of great footwear.
2. More Shirts!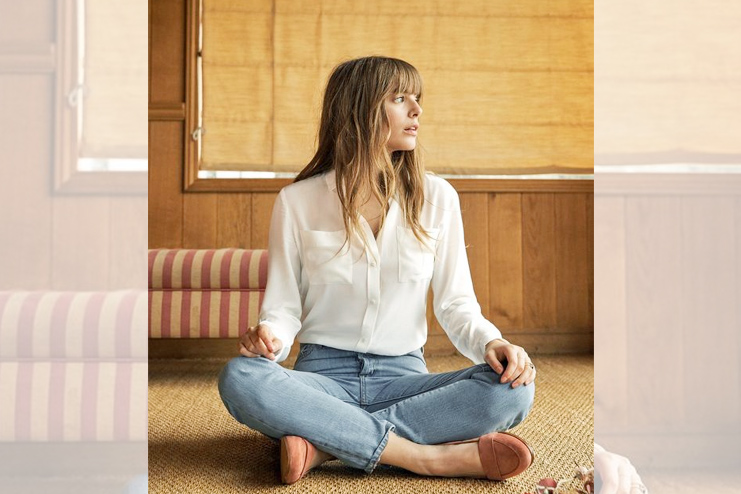 The idea is to look as androgynous as possible. The neutral themes are what makes looking classy the simplest thing to do. Whether it is dressing up for an interview or turning up for a party, tuck in the white shirts and turn up a look that is worth remembering. The trouser and flannel combination is unforgettable, but another thing to be noted is the impact linen shirts can have. The whole look that is achieved as result means that you cannot be taken lightly.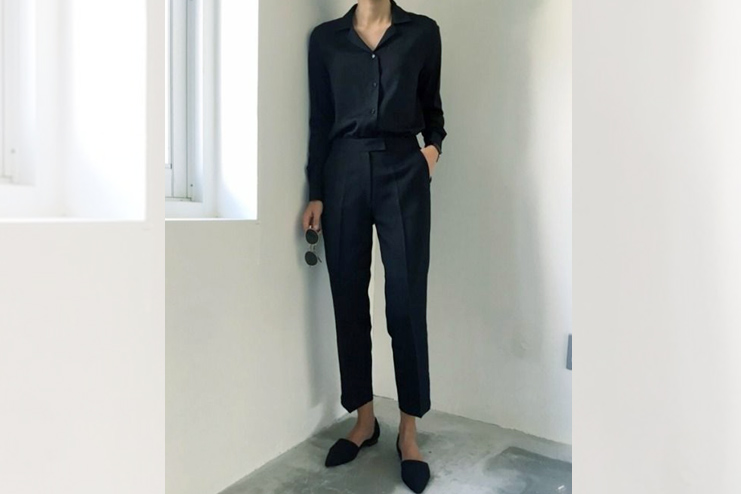 3. More form fitting pieces, please!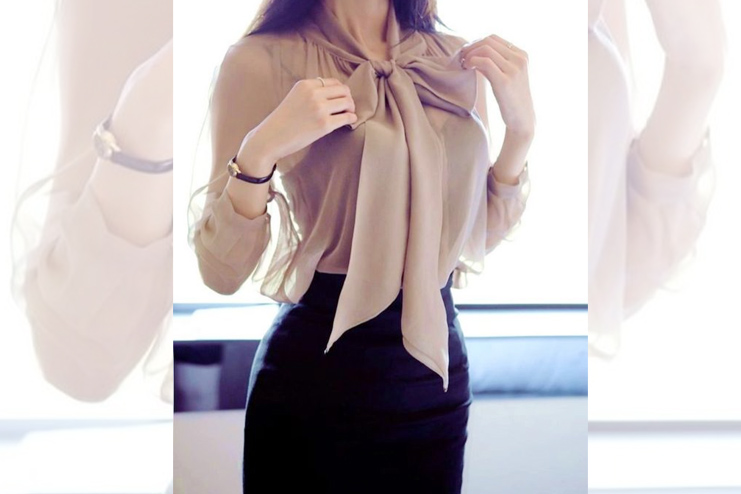 Again, this implies that when you are investing in your wardrobe, makes sure you understand the concept of fit because most women tend to undermine this factor, and end up having ill-fitting clothes which – let's be honest- can never look classy. Dresses or tops that hug your body and accentuate your curves just enough are also preferred, this way you can show off your body and look chic at the same time. And remember to pick classy fabrics like silk, linen, and wool. These fabrics never go out of style and can be wonderful additions to your wardrobe. Even investing in cashmere and chino cotton is a splendid idea if you want to instantly update your wardrobe. Well-fitted pencil skirts along with some jackets and blazers can be some of the other valuable additions. But when it comes to being classy, remember to choose materials and pieces that make you feel like the queen you are.
4. Pay Closer Attention to Grooming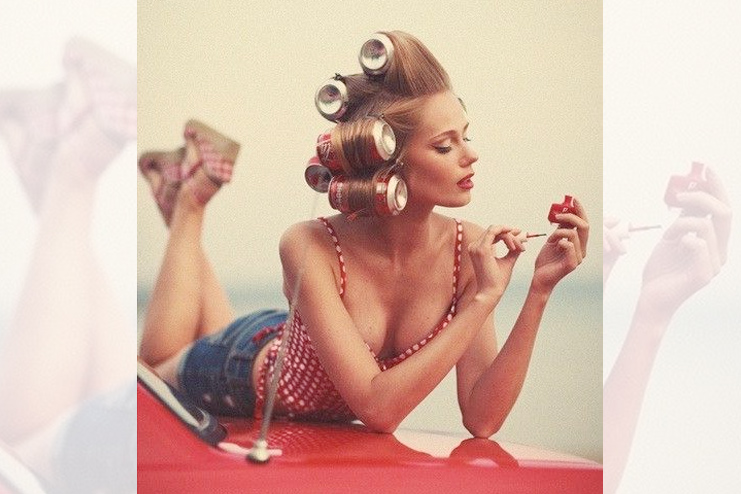 This is an important part to noted as nothing will fall in place unless your inner homework is on point. From taking care of your body to keeping your nails filed, priming your hair or ironing your clothes, make sure that you do everything required to make yourself completely well groomed and ready for the world whenever you go out. Remember to pay special attention to your make up, and always try to maintain healthy skin. Make sure everything looks prim and proper, and nothing gives off any unruly ideas. A unique scent and minimal makeup combines with dollops of confidence gives an overall neat and classy vibe.
5. Learn the Art of Layering
Like we mentioned before, the art of layering goes a long way in ensuring that your look has more dimensions to it. It is a nice way of making sure that you keep warm, but you also end up appearing posh. The whole mix and match technique is an obvious technique that lets you recreate and reinvent looks along the go. And when you have various neutral colors and fabrics to rely on, creating a classy and sophisticated look can be quite simple. The important thing to consider is that whatever you wear, remember that it should reflect your personal style, wherein your individual aesthetic gets expressed.
6. Minimum accessories
Now here is the most valuable lesson when it comes to looking classy- Less is more!
Its always about choosing pieces that do complement your outfit and do not seem to clash with anything. Another thing to be remembered, statement pieces can be included but remember whatever you are looking for tends to add to the entire ensemble. Nothing should be too jarring or draw attention to itself, unnecessarily. Pearl earrings, some diamond jewelry or even platinum for that matter, are great ideas for investing in your look. Get a nice bag or tote and a classic watch to finish off the look but always try to maintain the sizes of your rings and earrings. The enhancement of the look relies on such accessories, but do not overdo it, ever!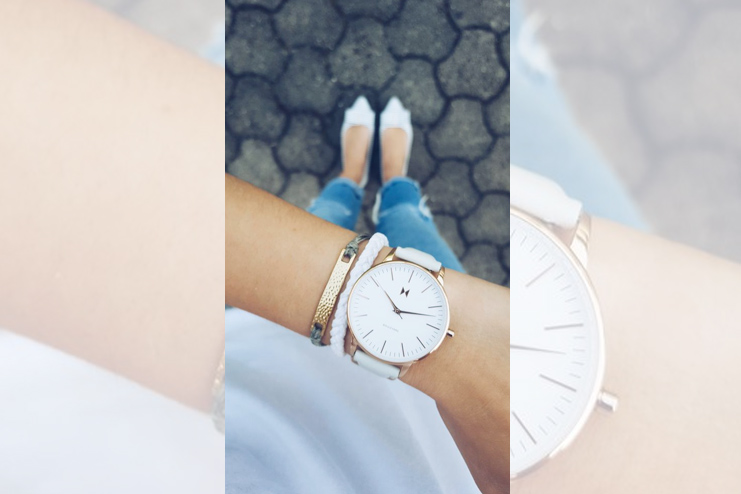 7. Pay attention to the colors you use!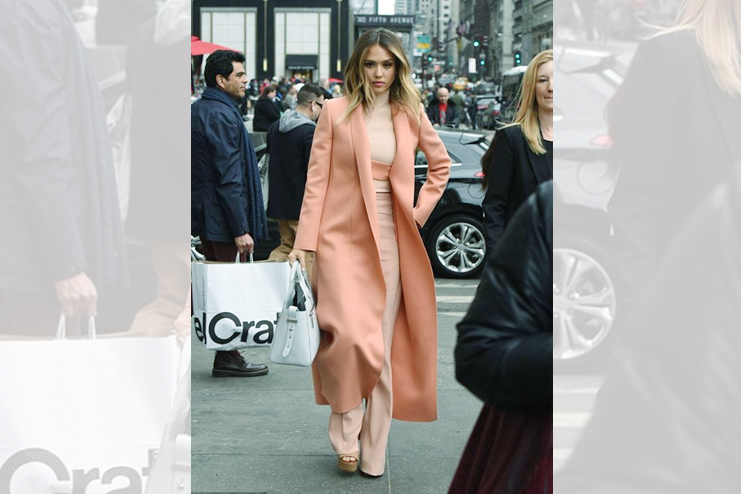 Pastel shades are in trends right now, and nude has a completely different meaning. The various fashion chains have given their take on all things pastel and the world cant get enough of it. The neutral colors and the ever strong black will always continue to rule but it is an interesting development where we see more and more people opting for new and less used options. The results are great, and the style is impeccable. Here's a tip- using a color that is easy on the eyes can completely transform your look. So choosing shades like mahogany, green or maroon can make you look rich and classy in a matter of minutes. Even the mo0nochromatic dresses are a great idea to introduce to your wardrobe, but nothing beats the charm of subdued colors. The trend is soaring right now!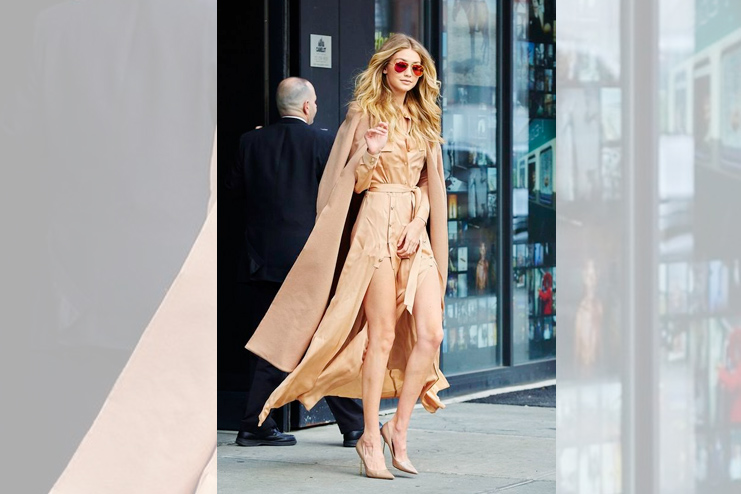 8.The Hair!
Whether its beach curls or sleep straight, the hair is what always governs the look. So make sure that you have a neat look. Shampoo, condition and blow dry your hair according to your schedule. And keep it healthy and hydrated, just learn how to take care of it and get healthy hair. Also, ensure that whatever styling you do is not too harmful for your hair. The glossy feel and shine is something that will definitely make you look classy. Use the necessary serums required. Leaving it alone whilst its brushed perfectly is also a great idea. Using statement hairband or metal jewelry can look simple and elegant and enhance your overall look too. But always remember, if you want to look classy, frizzy hair, and big chunky clips along with scrunchies are a big no-no.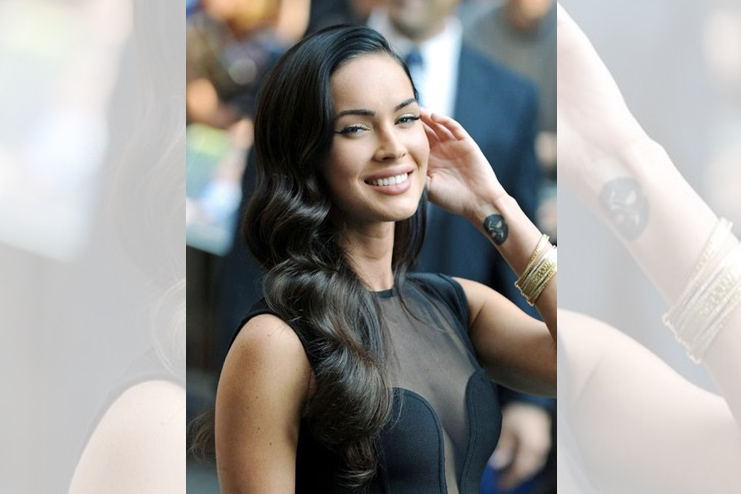 9. The all-black outfit!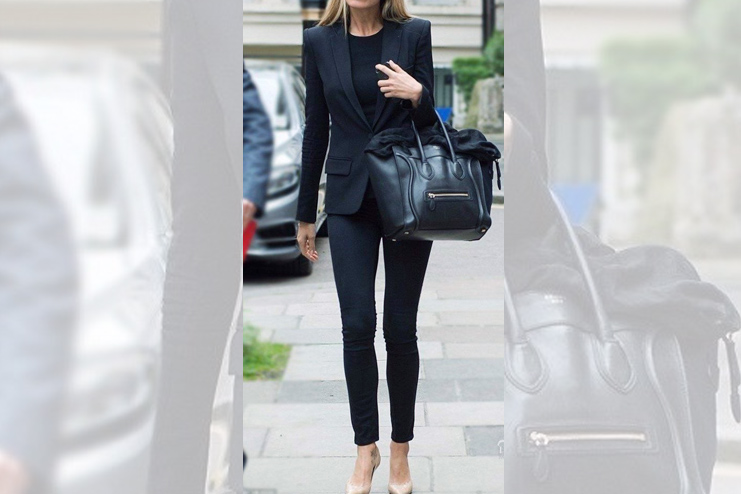 We all know what a wonder this is. Black is the classiest color of all time, so it is only obvious that you will look up to it in times when you want to feel the best. Whether it is a leather jacket or a cute LBD this is something that you can always rely on. With shades and some dressy shoes, the look is probably one that you could die for. This has been a constant fixture on the runway, and whether it is the fashion week or athleisure it never ever goes out of style. Jackets, boots, blazers- this is literally the quickest way to look like a diva.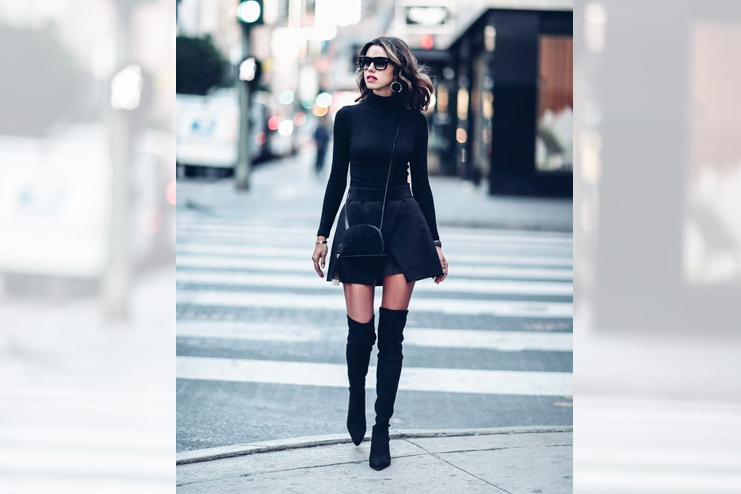 10.The menswear style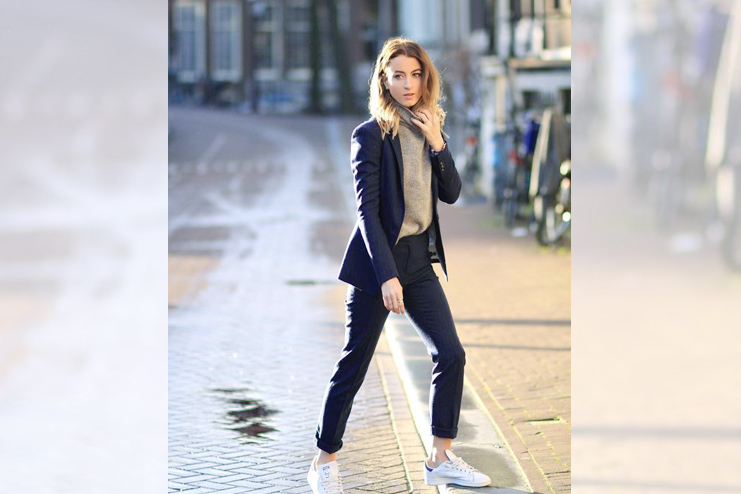 Like we mentioned before, androgyny is in and while you may love to incorporate the whole shirts tucked in look, one thing you must keep in mind is how diverse the whole collection has become wherein you can wear just so much, with the street style trends going crazy, from pantsuits to overalls, to what not- there is a whole new world out there which women can discover and borrow from to look classy, edgy and sexy all at once.
11. Invest in lingerie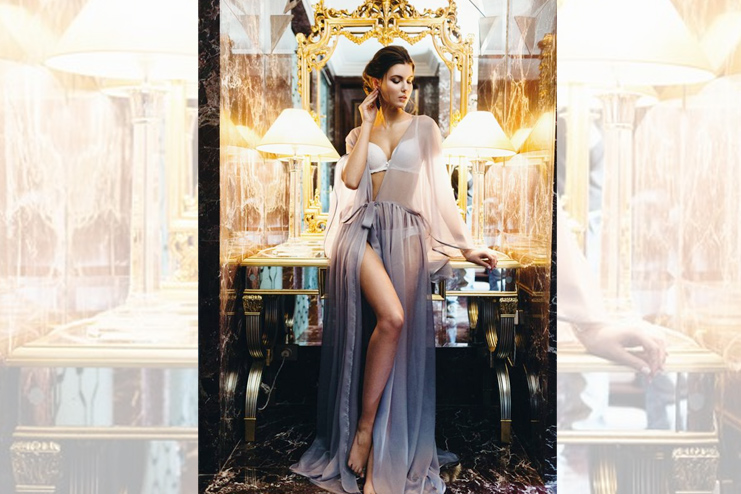 It is up to you if you want to wear something with lace or the feel-good cotton, but everybody knows that there is a clear link between your mood and your inner wear. Being classy is not just about what you appear on the outside, you are supposed to feel great from the insides too. And if you can find lingerie that makes you feel fabulous all the way through, then why would you not invest in it? Its a whole new level of confidence and sexiness that you can exude through your persona. Because you will be feeling like a boss woman right from the inside.
12. Discover yourself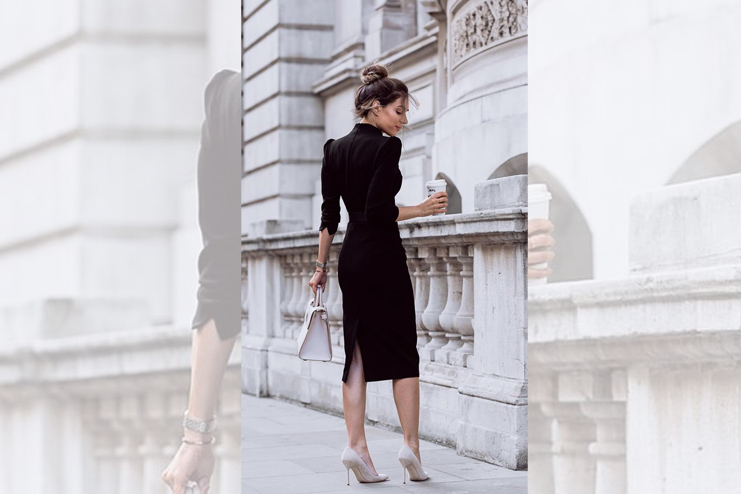 Now, this is one of the most important factors to be considered because this is where your whole personality will change. You have to discover what your own style is, you have to realize the strength of your aspirations about the image you want to convey and we all have understood by now what an important role the clothes you wear and the attitude you have, plays in this whole scenario.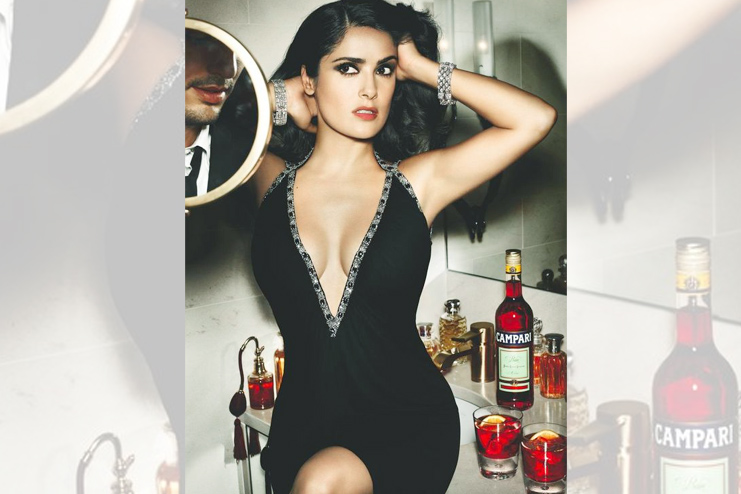 Observe ladies of style and panache and notice how they do what they do. Experiment with different styles and learn how to mix and match. Discover what are the fabrics and brands that go well with you, dapple with different articles-just go play. This is how you will come to know what your likes and dislikes are, and based on your creative caliber you will be able to decide on your own personal style.
Once you have done that, choosing attires or finalizing on a look will become so much easier, that being a classy woman will come to you naturally. This is the beauty of being in this generation. We just have so much inspiration that is available to us, that if we want we can spend our days just getting inspired.
Women of Class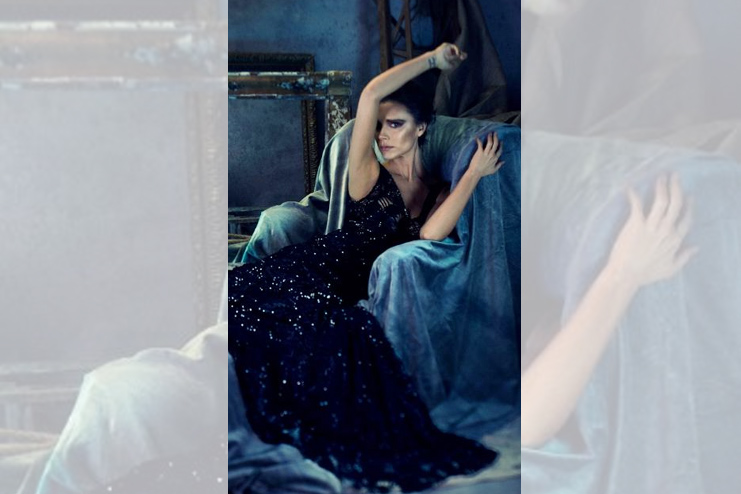 The sign of a truly classy woman is not just what she wears, its the amount of strength she has and the aura she emanates. All this sounds easier said than done but trust us. The work is all worth it. Because when you can feel the beauty of your strength and persona, it won't remain hidden, it will ooze out of each step like all the faith coming back home. Its the core and the imagination of woman about her life that actually makes her classy, the clothes are just a bonus!