It is essential for every woman to have hygiene etiquette in order to feel clean and good. We often focus on that part of the body which is visible and clean it up well. How about those which are not visible? Do we really clean it up well? Think about it? Perplexed as to what to do with your pubic hair?
The growth of pubic hair is quick and the hair growth is often thick. For some of the women it takes long for their pubic hair to grow whereas for some it grows quick. It is proved that the pubic hair grows every 6 months just like the hair on our scalp. It is a sensible decision to adopt to the best ways to remove pubic hair . However, it is left to an individual whether or not to remove their pubic hair.
It is necessary that every woman gets to know of the ifs and buts of pubic hair, what are the wow factors and not so great factors of removing pubic hair, what could possibly be the effective measures one can take for removing pubic hair so that one can come to a conclusion given the information.
Ways To Remove Pubic Hair At Home
As mentioned, think about whether you really want to get you pubic hair removed? There is no hard and fast rule that pubic hair has to be removed.
This pubic hair is prominently seen with teenagers and one must do it only if they like it, there are various options to stick to and get your pubic hair removed. Choose the one that is the best as per you.
The Good It Will Do If You Remove Pubic Hair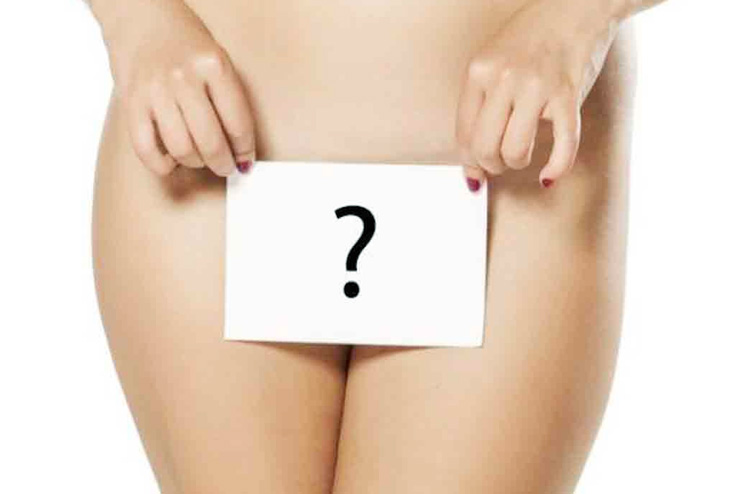 Pubic Hair is a way to keep your vagina safe from all the germs
It is a a way to keep a good friction while having intercourse
You will feel clean and neat
It will give you the satisfaction of your vagina looking nice
You are away from the hassles of feeling itchy and irritated
The Bad It Will Do If You Remove Pubic Hair
You are prone to hurt yourself if you are using a razor
You might end up using products that may not suit your skin and counter affect your skin
You could possibly get injured after waxing
You can get fungal or urinatory infections
Medium to Remove Pubic Hair
Choose the best way as per you to remove pubic hair.
1. Remove Your Pubic Hair with a Razor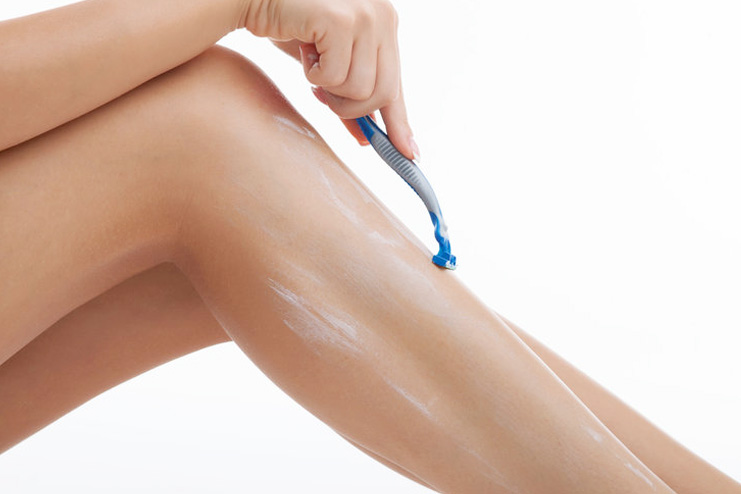 Electric or cartridge razors are used to remove pubic hair with their blades. In case of removing pubic hair, the razors wont hurt you unless you care fully use it.
Uses:
Neatly removes all your hair
You are not prone to get infected because of creams
Works better than a cream
Flaws:
You could have a cut while using the razors
Makes the area around your vagina rough
Steps To Use a Razor
Step 1: Take some water and pour it in the area where you want to get your hair removed
Step 2: To be on a safe side and for the razor to be able to pull of your hair, use a gel to the parts you want to shave
Step 3: Bit by bit start shaving your hair in a vertical direction
Safety Tip:
While you are removing hair around the vagina, be really alert so that you do not end up hurting your own self
Best Razors to Remove Pubic Hair
The best razors to remove the unwanted nest like pubic hair, try the following razors
Schick Quattro Trimstyle Razor and Bikni Trimmer
Philips Norelco Bodygroom Series
Panasonic Electric Shaver
2. Choose A Cream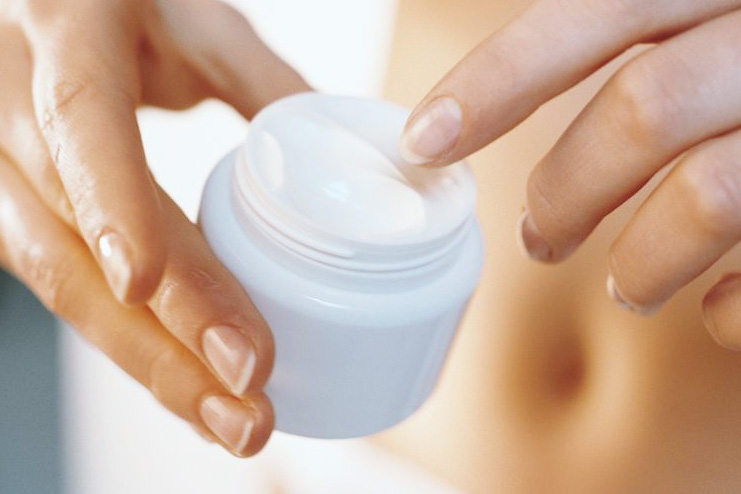 Creams that are specifically made for removing pubic hair, come with a plastic and spatula that can be used as a tool to remove pubic hair.
You can use the cream at least twice a month. These creams can be used to remove the hair on the other parts of the body such as your hands, legs and arm pits.
It is not true that the area you use cream on would get black. It may get black if your skin does not co-operate with it
Uses:
No scope of getting hurt through this method of hair removal as cream will do no harm to your body
You can use it on all areas of the skin. Be it the main line above your vagina
Flaws:
The chemicals of the cream may make your skin black and it may give you a burning sensation
Steps To Use a Cream
Step 1: Moisturize your private area
Step 2: Apply the cream in that complete area
Step 4: Leave the cream for about 5 minutes for the cream to be able to remove the hair
Step 5: Use a spatula and gently scrap through the hair
Safety Tip :
It is important for you to know that you must use creams that are specifically made for removing pubic hair and not any other cream that you use on your skin
Products to Use to Remove Pubic Hair
Veet and Nair are trusted products to use for hair removal. However, only if your skin is not too sensitive to creams.
3. Go For Waxing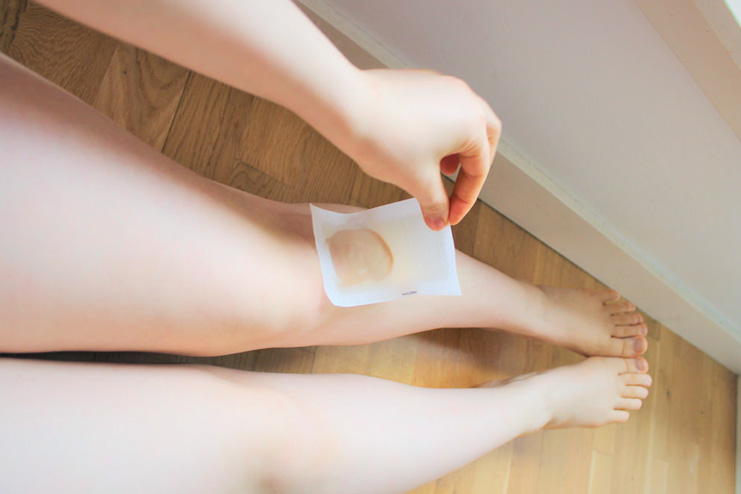 The method of removing pubic hair through waxing it is known as bikini wax, this method of waxing is done by heating up the wax. There is a waxing method called Brazilian waxing that removes all the hair around your vagina, above your vagina and even behind your vagina. One can try bikini waxing once in 1 and a 1/2 month
Uses:
This type of hair removal is considered the best
It keeps your area soft
When you do bikini wax, growth of the pubic hair lessens
Flaws:
In case you use hot wax, you may end up burning your skin
There is a risk that there might be more ingrown hair
You might be uncomfortable because someone else would do the waxing
DIY Method To Do Bikini Wax
Most of the times we all get our bikini wax done at Salons. For a change why not see how to make wax to do bikini wax at home.
You Need:
Veet ready to use wax strips
Nads hot wax
Body powder
Jojoba Oil or any other natural oil
Steps To Do Bikini Waxing
Step 1: Heat up the wax, not too hot not too cold
Step 2: Take a spatula to take out the wax
Step 3: Gently apply the wax on every line where you have hair
Step 4: Place the strip on the hair, slightly press it and at once pull up the strip
Step 5: Use jojoba oil after your waxing is done to feel cool
Safety Tip:
It may huTt real bad for those few seconds. Be aware about the pain. But it is worth the pain as it cleans up your vaginal area.
General Tips To Keep Your Pubic Hair Clean
Do not over wash your area
Use Vaginal washes
Dry your vaginal area
Trim your pubic hair once a way
Wash your vaginal area with warm water at least 3 times a day
Home Made Vaginal Washes – Keep Your Vaginal and Pubic Hair Clean!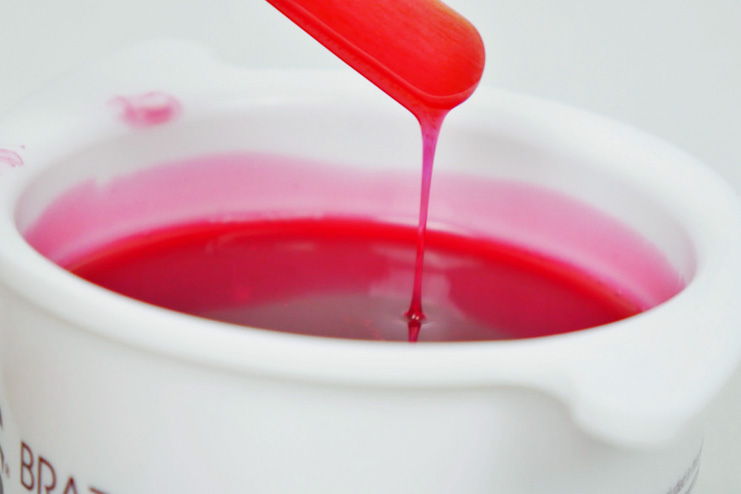 When there is a natural way of getting away from pubic hair, why not make use of it and make the most from its benefits and switch to natural vaginal wash instead of synthetic methods of washing your pubic hair.
1. Try Aloe Vera – To Be Clean
Aloe Vera can be used to kill all the fungal infections in your vagina.
Do This:
Take half a cup of water.
Slit a leaf of aloevera and mix it in water.
Use a brush to apply the aloe vera and apply it around your vagina.
2. Try White Vinegar – To Get Rid of Odour
White Vinegar keeps bacteria away from the vagina and one must clean themselves in the front, back and around the vagina. Mix a spoon of white vinegar in water and apply it in your vagina.
Adieus To Waxing and Shaving!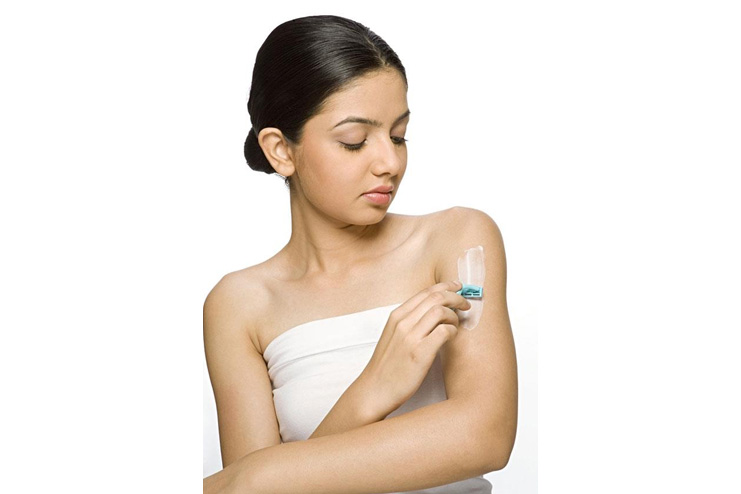 You need simple ingredients to remove your pubic hair without using a shaving cream, wax or a razor and take out all the pubic hair.
1. Reduce Growth Of Pubic Hair with Baking Soda
You Require:
Water
Baking Soda
Cotton pads
How To Use This:
Take a pan of boiling water
Add the baking soda in hot water
Stir it well
Dip the cotton dab in the stirred baking soda
In a circular motion rub this over the area that has hair and leave it over night
Repeat this procedure for 3 days before going to bed for the hair to fall completely. Wash this paste in the morning.
Reason: The logic linked to baking soda is to help the dead skin cells dry and pave way for removing pubic hair, it prevents too much of hair growth
2. Remove Pubic Hair with Sugar Wax
Removing pubic hair with sugar mix is a brilliant idea. Through sugaring every hair follicle gets a hold and it is simple to remove pubic hair.
You Require:
10 tpsb sugar
10 tbsp lemon
1 bowl water
3 tbsp honey
3tbsp lemon juice
How To Use This:
Heat up water in a bowl
While it is boiling, add sugar, honey and the lemon juice. Stir all of these together
Dip the cotton roll in this mixture and apply it all around where you have hair
Let it dry for few minutes and then pour water to wash away this mix with your hair coming out.
Repeat this procedure twice a month.
3. Remove Pubic Hair with Egg Mix
Egg is a hair removal agent, it properly removes all the pubic hair. It does the work faster with the help of cornflour.
You Require:
Corn flour
Water
1 egg
5 tbsp sugar
How To Use This:
Beat the egg
Take a bowl mix corn starch, sugar and egg in water
Let it stay for 10 minutes and once it dries peel it of and then wash it
Repeat this procedure twice a month.
As per a survey done on pubic hair, in US there are a high percentage women who remove their pubic hair before the age of 30. As per the study, some of the women would barely get pubic hair, 29 percent of the women removed pubic hair sometimes, 38 percent of women are particular to remove their pubic hair fully, 12 percent of women do not at all remove their pubic hair. Majority of the women are opting on removing their pubic hair.
To summarize it all, you are now going to be rid of all the nuisance of feeling itchy, getting bad odour and you found a way to feel like a neatnik as you have accessed the ways to remove pubic hair When you have all the possibilities and resources to do good to your body why not make the right use of it and begin to remove pubic hair.