Do you come across this situation wherein you are lost looking for your favorite shades or have there been times where you have it all and yet do not have it all?
Certainly each one would have been in these shoes at some point in time until now.
Every woman has a checklist for her wardrobe and for every woman there is always something she is particular about. For some it may be the best of perfumes for some it may be the best of jeans. Varies from individual to individual. Few women feel topsy-turvy when it comes to arranging their wardrobe, while for some they are organized but clueless on how to keep their wardrobe well arranged.
Here's an article to organize your haywire thoughts. Get to know about the wardrobe essentials every woman must have in the wardrobe and stalk up all that you need. For those of you who have it all, take a quick look on whether you have it right.
Check Mark These As The Wardrobe Essentials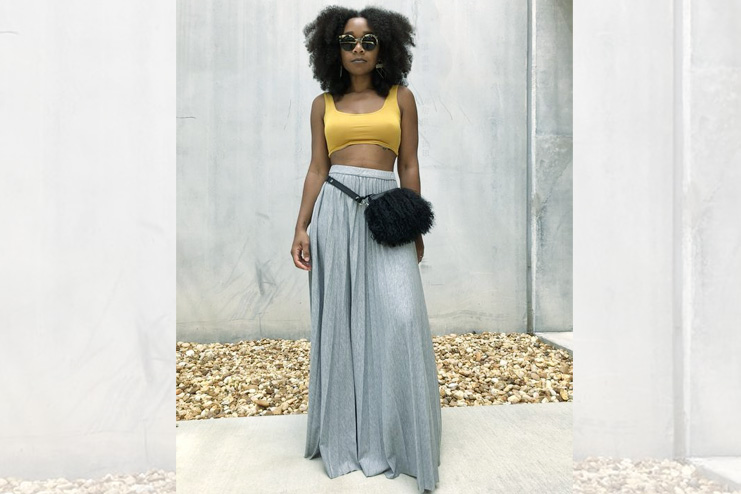 Make a note of these points to go ahead in stocking up your wardrobe
Note 1 : Make a list of all that you have
Note 2 : Make a list of all that you do not have
Note 3 : Make a list of all that you need to have
Note 4 : Plan on how to arrange it in your wardrobe.
Note 5 : Keep those things that you use often right in front
Here are basic essentials every woman must have in her wardrobe. In case it does not blend in well with your fashion sense you can always alter these wardrobe essentials with your own taste.
1. The First Essential
Wearing comfortable inner garments is a basic requisite!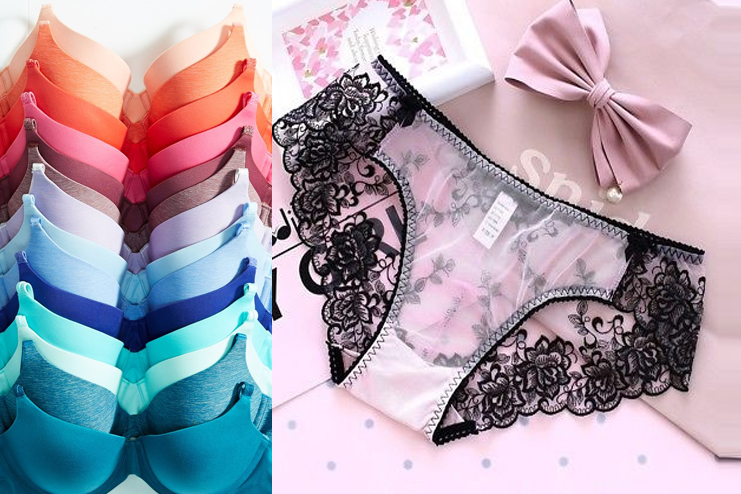 It is necessary to wear the right kind of inner garments so that you bring out the perfection in your body and not make it look odd. Wearing the right bra's and panties takes a direct toll on your figure. You should wear it right and look appealing instead of being off-putting.
There would have been a lot of times you would have not known what would be the right bra to wear under a dress. It is essential to know it all based on the kind of dresses your wear.
2. The Second Essential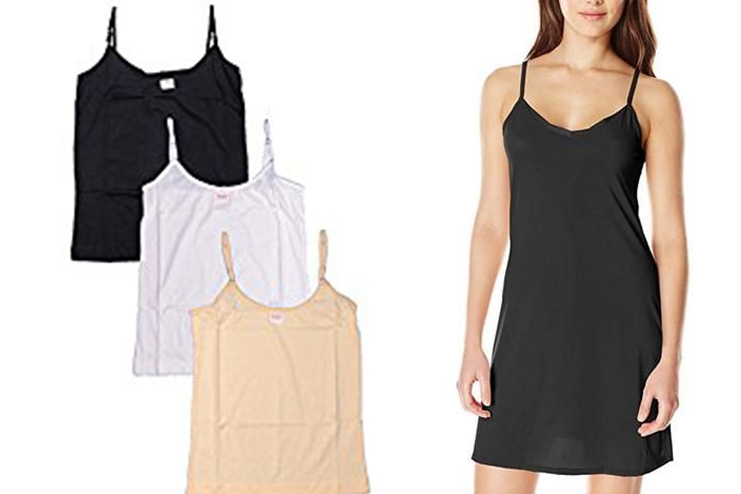 You need a shield to cover yourself before you get on to the right clothing!
Sometimes there are a few dresses that require from you to have a garment that does not make your inner garments visible and you feel like there is another covering on your body before you wear on your clothes.
Having slips is a wardrobe essential for women because there are some transi tops that you can comfortably wear only if you have your slip under your dress. At times, in the night you would like to wear a slip and then wear on your night clothes as that would make you feel comfortable.
You would need slips for your tops, your gowns and for your skirts. It won't be a mere waste, it will be useful in some way or the other. You should have long as well as short slips. Make sure to have a pair of 3 short and 3 long slips.
While you choose a slip for yourself, keep in mind the following things.
You should have basic black, white and beige colored slips as they are standard inner garment colors
You should also have skirt slips before you wear on your floral and transi skirts
Apart from the standard colors of slips one can go for nude shades as well
Have synthetic and cotton fabric slips because not all slips can be worn in all seasons
3. The Third Essential
Be Miss/ Mrs. Professional with all your formal shirts!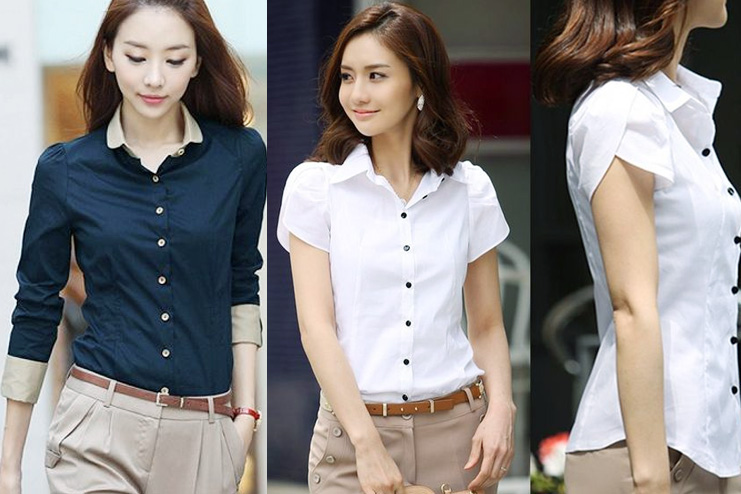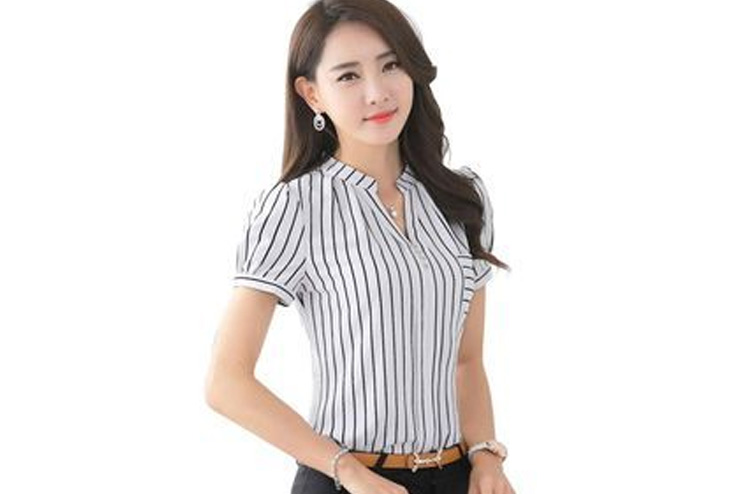 Formal shirts accompanies every woman to look nice at her workplace
or for the seminars in her University. Take formal shirts as a wardrobe essential, by having at least 5 pairs of formal shirts. Formal shirts with skirts, trousers or jeans are made for each other in clothing. You should have these formal shirts in your wardrobe.
To being on the sophisticated smart look you should try on different colors apart from the usual black and white's. Go for colors like vine, mauve, purple, brunette brown etc.
4. The Fourth Essential
Swish around in your smart looking trousers!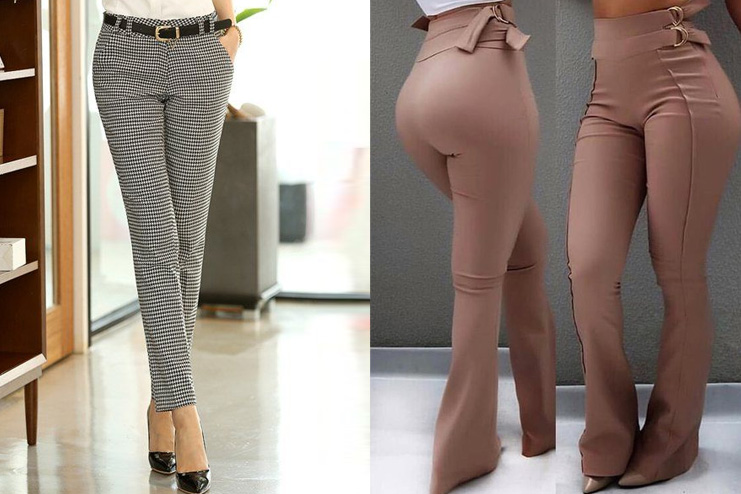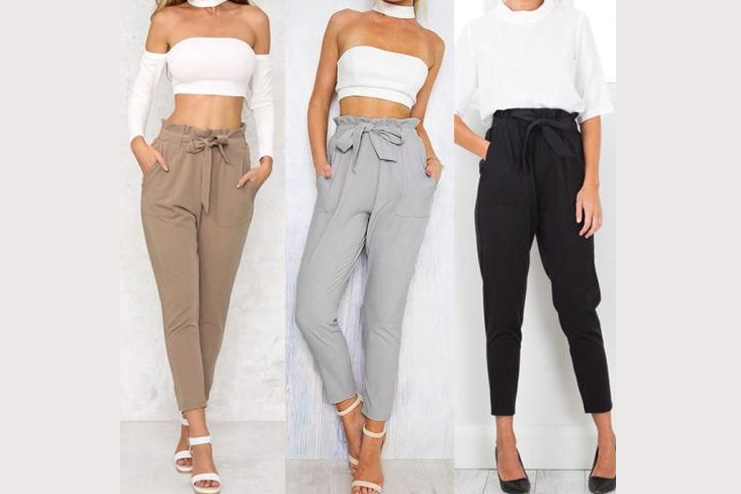 Trousers and formal shirts go hand in hand. Trousers are comfortable and they give out an exclusively hep cum elegant look. One could wear trousers that are skin fit or not too much revealing on the body, it is all on you on what is the right kind of trouser that you should pick.
5. The Fifth Essential
Snug or chill in t-shirts!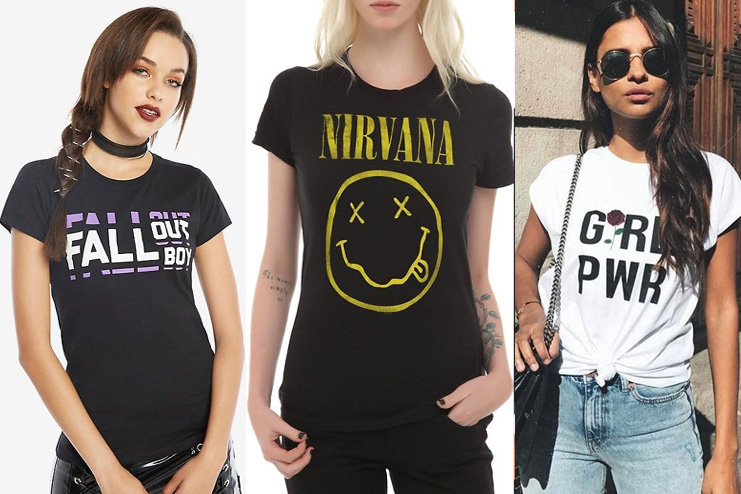 T-shirts are all time favorite and friendly to every girl. One must have at least 10 t-shirts of different kinds to wear it on while lazying at home or going out to chill with friends. Wearing on t-shirts with captions is a fun factor and wearing plain t shirts is still fun.
6. The Sixth Essential
It is vital to have pairs of jeans!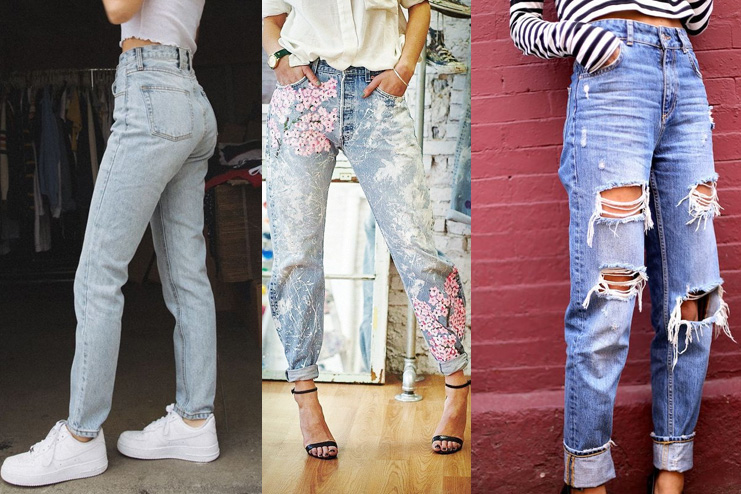 A woman can multiuse jeans and it is a wardrobe essential for every woman. As every woman loves wearing jeans as well as it is easy to carry off in any season except summer.
When you look at jeans in the fashion sense then jeans gracefully diverges a woman's thighs and legs which must look good as it is a factor to add on to an appealing appearance.
7. The Seventh Essential
Be it a short or long formal skirt, wear your high heels and parade with your fashionable self!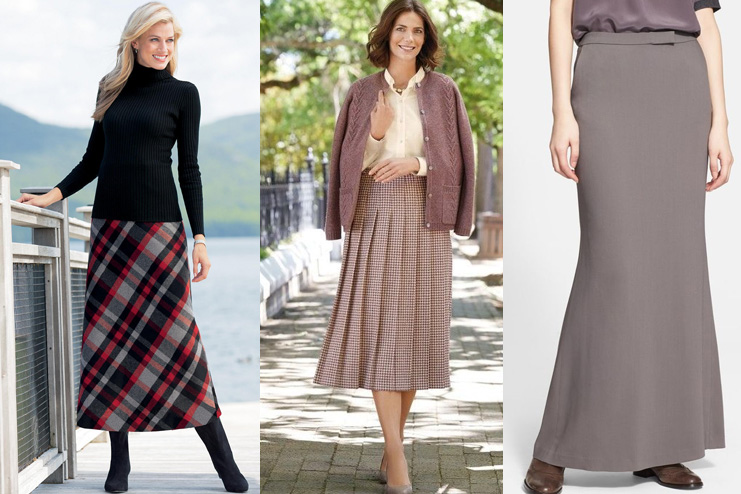 This wardrobe essential for women is in the list to add on to her sexiness as well as be a right match for all her formal shirts. You can for for multifarious options in choosing a nice formal skirt for yourself and a woman must have at least two formal skirts.
The length and pattern of the formal skirt you choose is completely on you.
8. The Eighth Essential
One piece makes ever girl and woman look glamorous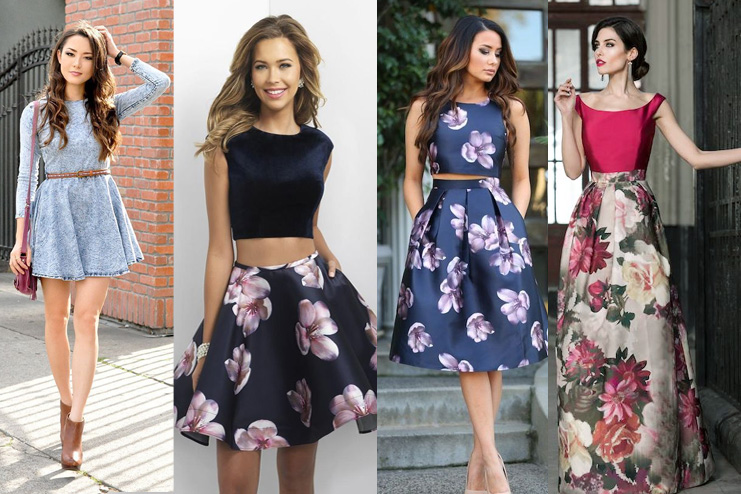 A woman must consider having a one piece as a wardrobe essentials. Reason one pieces are pretty is because it exhibits the feminine in you in tons of ways. One piece dresses are worn for different occasions, formally or informally as well.
Keep at least three one piece dresses in your wardrobe that you can wear for a party, a date or when you have casual wear at work.
9. The Ninth Essential
You need tops as well for a change apart form just t-shirts or shirts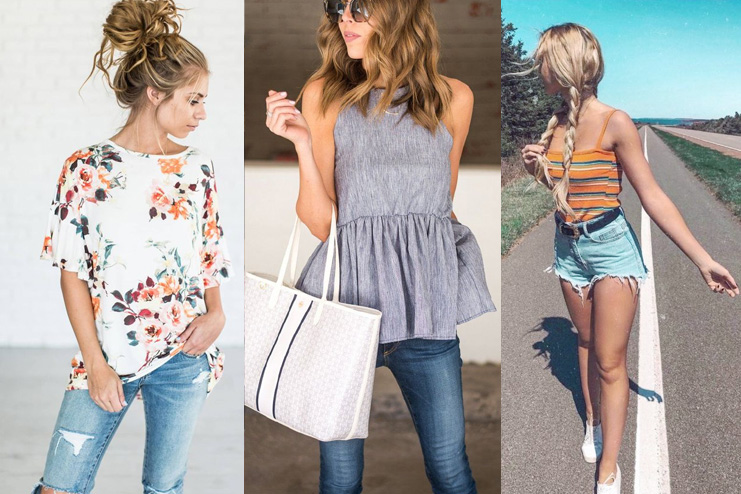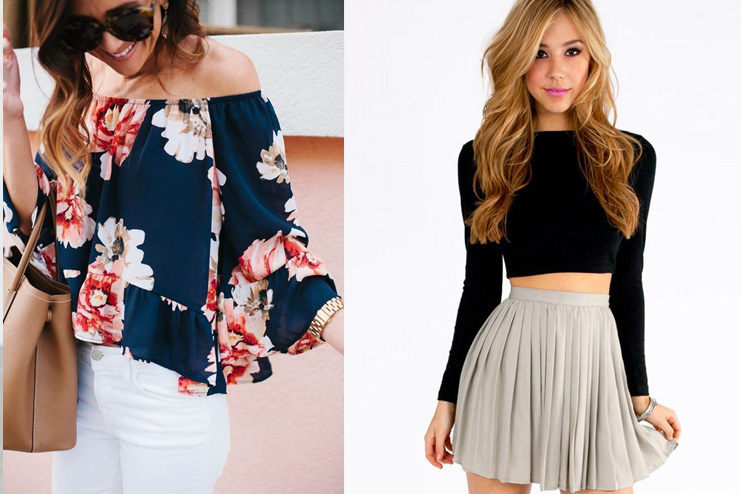 Every woman should have 5 or 6 tops in her wardrobe to be up to the mark on to feel like she is living every bit of fashion ad fashion is vast. Tops can be worn on your jeans, long skirts and even on your formal attire. When it is beneficial is so many ways, why not try on different kind of tops?
10. The Tenth Essential
Blings and shimmer for parties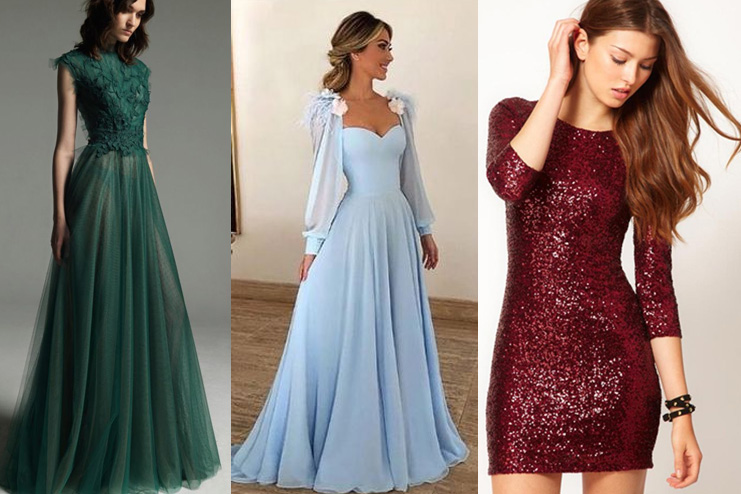 Every woman should have few party wear dresses and this is a definite wardrobe essential. Parties always call for a grand dressing with blings, sparkles and shimmer.
11. The Eleventh Essential
Let your feet do the talking!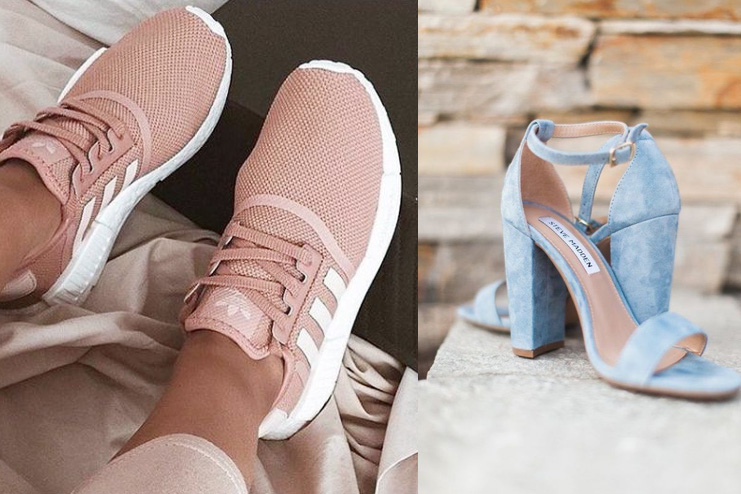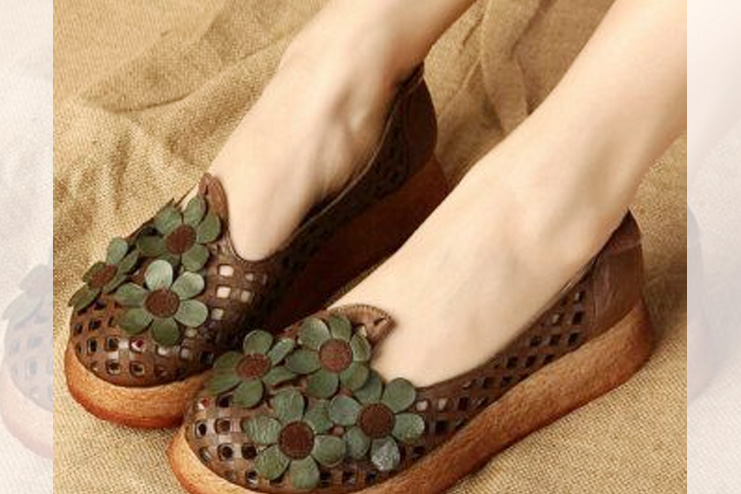 What we wear reveals a lot about our personality and that's exactly proven true, so to carry out a good personality you will as well want to have the right footwear that goes with your dress. It would seem bizarre if you wear sneakers on your gown, you don't want to look like a clown. Do you?
Keep pairs of footwear that is absolutely appropriate for casual as well as formal occasions. Have wedges, ballerina's , flip flops, boots, canvas shoes etc.
12. The Twelfth Essential
All you need while running !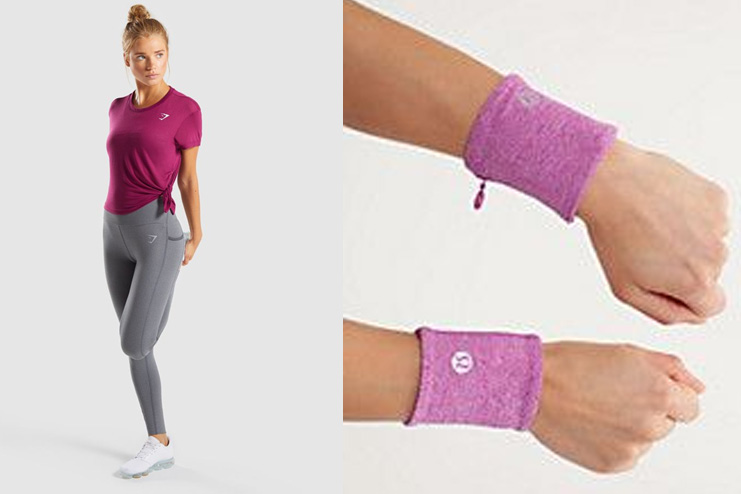 If you are someone who works out everyday then you must quickly see if you have the right clothes you need when you hit the gym (URL : https://www.hergamut.com/what-to-bring-to-the-gym/)or exercising, to have it done flexibly with all ease. All you need is good shoes, you need a comfortable track and t-shirt.
13. The Thirteenth Essential
For the good times ahead and to sleep well!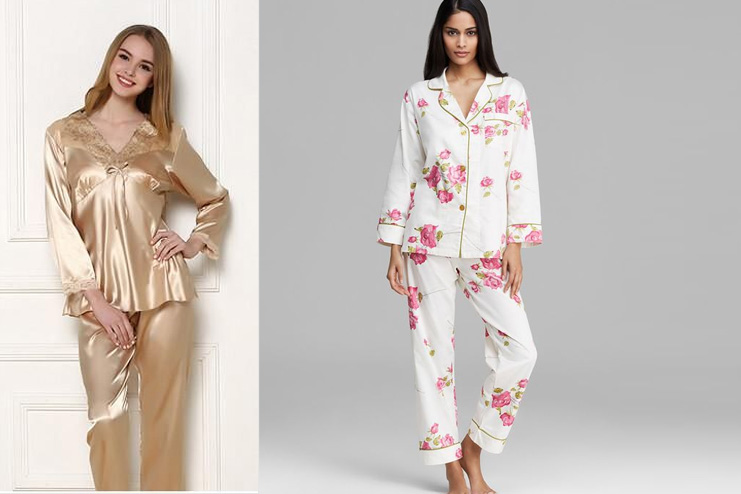 Night wear is a wardrobe essential although a lot of us do not specifically keep separate clothes for night wear. The reason they are essential is because you get to feel light when you are asleep.
14. The Fourteenth Essential
Be your own label and accesorize yourself!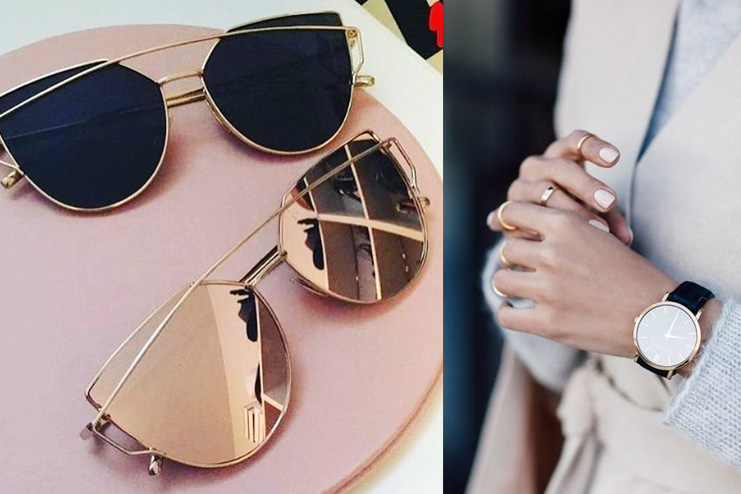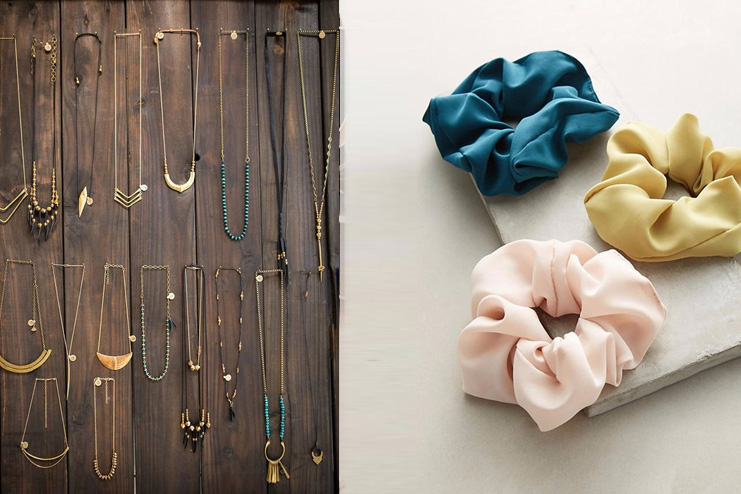 Every woman perceives fashion differently. However, whether you are a feminine sort of a woman or a tom boy sort of a woman you would still use some kind of accessories. Accessorizing yourself is essential to get a feel good factor and enjoy fashion. Here's a rough list of all those accessories every woman should have
Shades
Scalf
Ear rings
Chain
Wrist watch
Belts
Travel bag
Bag to carry for work
Bag to keep you make up
15. The Fifteenth Essential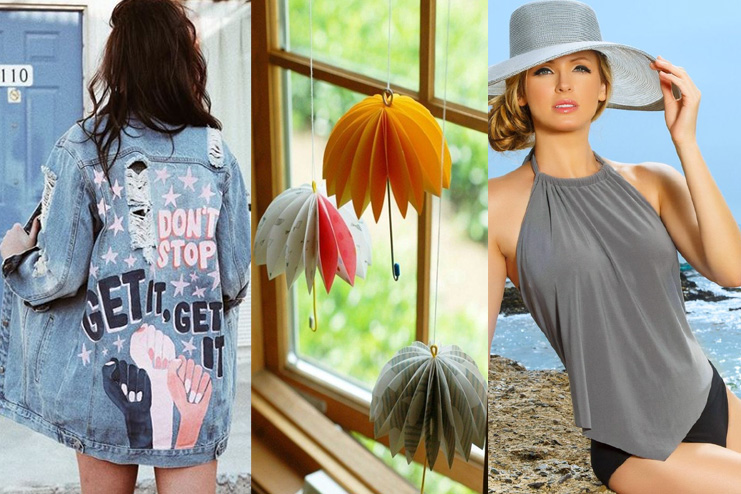 Every season demands something from you, either you need to protect yourself from the heat, rain or chilled weather. Talking of having the right dress based on the weather. Here are a list of the essential things needed for your wardrobe when it comes to coming in terms with different weather conditions.
You need jackets or pull over's for winter, you need an umbrella for the rainy season and you need light clothes in summer.
These wardrobe essentials for women were put forth taking into account all that a woman needs in her day to day life.
Having the basics and a satisfying quality of all that a woman has is more than sufficing. Something that will never go off beat is the need to always stock up your wardrobe from head to toe. Fashion is freedom so always wear what you want to wear but have it all!