A blow out is just like a new hairstyle. Talking of that, be it a modest to the most snazzy woman who gets a blow out done, appears babelicious and upscale. Have you ever wondered if a blow out can be done at home?
It is no big deal to get a blow out done from a professional sometimes whether your hair is curly
or straight. What if you go gaga about blowouts and you want to do them every now and then, why add to a load of running to the saloon or shelling out money from your pocket? Instead, how about doing a great blow out at home to rock and roll with your hair strands.
This article will direct you towards how to do a mind-blowing blow out at home with a step by step procedure that will help you achieve a good style to your hair and parade in all grace with it.
Read: Follow 6 Safe Ways To Highlight Your Hair At Home – Save Money!
What Is A Blow Out Hair Treatment?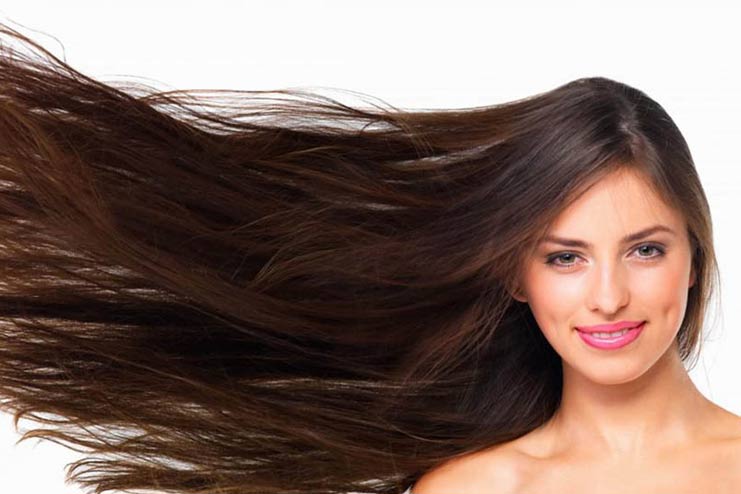 Do you think a blow out is just about using a blow dry machine? Or is there more in the scenes. You first need to understand what is a blowout.
You may wonder if a blow out is curling or straightening your hair. It is none of these, it is, in fact, styling your hair in its existing style after a good hair wash. You might be bored of your hair look the same way all the time or if it looks to out of shape and bushy after a wash, you would certainly love to make it look better, isn't it?.
In those cases, you should go for a blow out to create a style and awesomeness in your hair. In other words, a blow out is a patient method of pampering your hair too. It is like you are showering all love on your hair.
Given the fact that blow out is giving a new style to your hair, it is never going to change the type of your hair. It means, if you got curly hair, your curls would get softened. If you got straight hair, your hair will get sleeker. A blow out will always leave you with a 'feel good' feeling and make you feel neat because your hair is all perfect.
Read: 6 Tricks To Straighten Your Hair Without Heat – Unkink Your Kinks!
How To Do A Blow Out At Home – One Two Three And Go!
A blow out leaves you with a gratifying feeling by stepwise nurturing your hair. Here is how you can try these tips by saving time and being cost effective with a blow out at home. It is simple and once you learn it you would not find the need to go to a salon unless you are running out of time.
Step 1 – Get A Great Hair Wash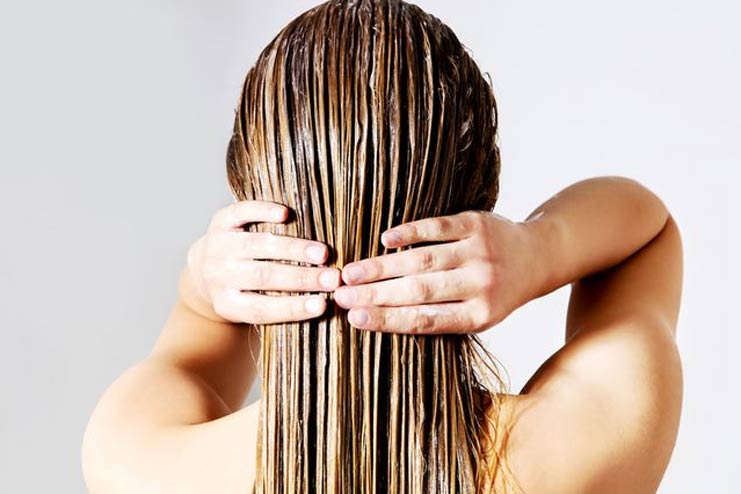 Feels good to have a good shower and get your hair all clean to get set for a good blow out. Isn't it? This is the first step before you begin a blowout. Wash your hair well, that means use a good shampoo and conditioner on your hair before it can resist all the heat that it is going to come in contact with.
You have to pick on the right shampoo and conditioner based on the volume of your hair. Categorically the volume of your hair is either thin, mediocre or thick.
For thin hair, pick on a shampoo and conditioner that is going to benefit your hair with thickness and uplift it and some of the best one's are Moroccanoil extra volume shampoo and conditioner, Oribe magnificent shampoo and conditioner and living proof full shampoo and conditioner.
For mediocre hair, pick on a shampoo that is going to ensure hair hygiene and sustain its existing volume by retaining the moisture in your hair. For this hair type, you should try shampoos such as Amika Obliphica Balancing Shampoo and Conditioner, Goldwell rich repair shampoo and conditioner.
For thick hair, always go for a shampoo that is good enough to extract out all the oil and dirt while keeping it hydrated. If you are on a lookout for something not too strong for shampoo the go for a sulphate-free shampoo. One of the best shampoo's to go for is Aquage silkening shampoo.
Do a good hair wash for a good end result of a blowout.
Step 2 – Drying Time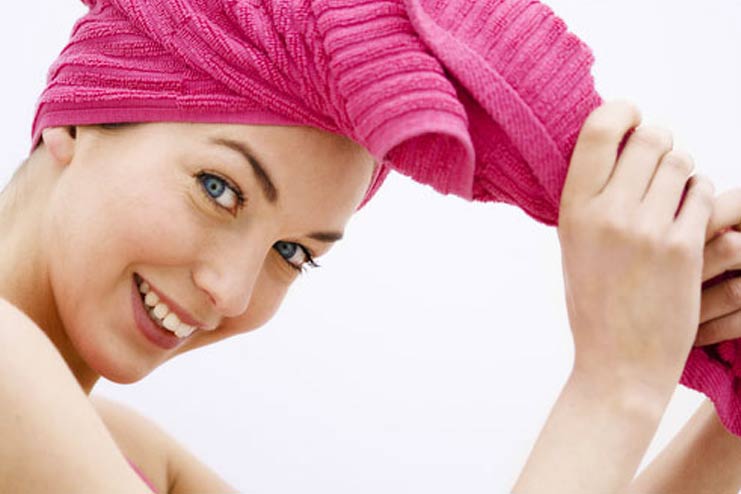 Once you are done with a good hair wash you need to get on to dry it up because you cannot dive into a blow out so quick.
For the excess water to dry out, you will need to cover your hair with a towel for about ten minutes and then get on to giving it air dry for about 20 minutes. In the meantime, you can get done with all your piled up work.
If you miss on following this step you could end up damaging your hair, do not skip on this step because it is going to protect your hair in a way. Hair is more prone to damage when it is wet, if your hair partially dries then your hair is not getting caught with too much heat and you are saving your hair.
Therefore, air dry is a must step. Do not forget it at any cost.
Step 3 – Shield Your Hair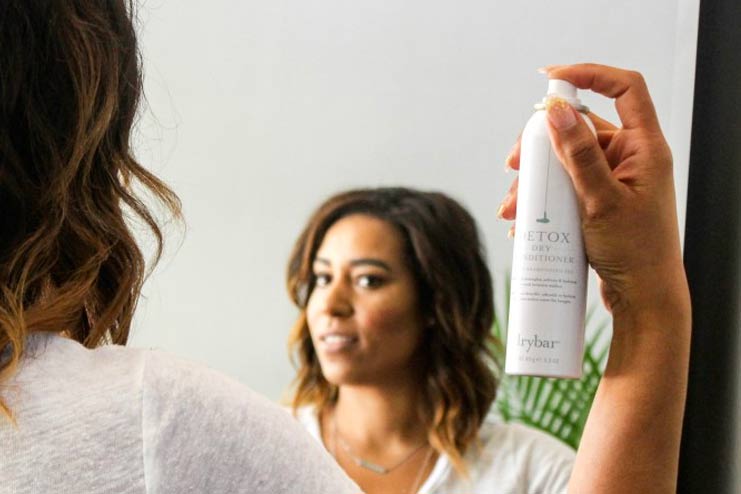 Before you get on to the real task you need to condition your hair with a nice product to protect it from getting bad with the heat tools that will be used for the main blow out. You can begin with using a conditioning hair mask, cream or a hair spray based on the type of your hair. The primary reason for using a product first is because it paves the way for detangling all the knots and takes away all the frizz that is settled on your hair.
Here are a list of some of the best conditioning products for your hair that keep it healthy before a blowout.
The best blow out the product for thin hair before you begin with the blow out is Living Proof Blowout. Living proof blow out is good for thin hair because it increases the volume on the hair drastically and makes it easier for you to go on with the blowout.
Step 4 – Clip Parts Of Your Hair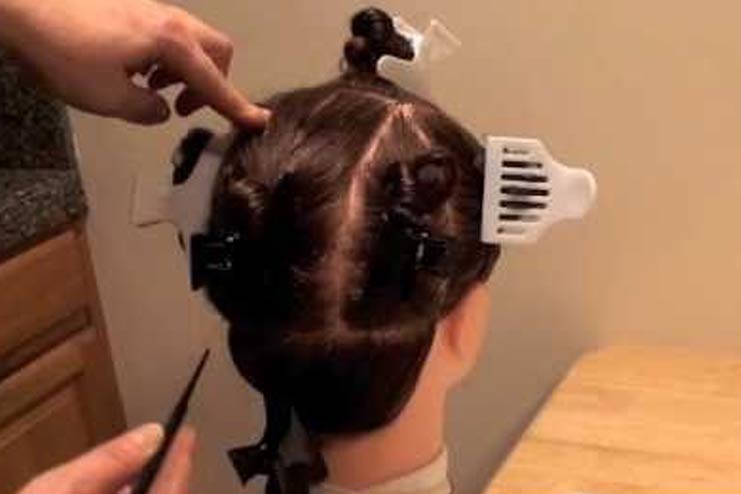 When you want to cover every bit of your hair. You must divide all your hair in equal sections and clip them or pin them up. By doing this to your hair, you are covering whole of your hair for a good blow out.
Step 5 – Get A Blow Out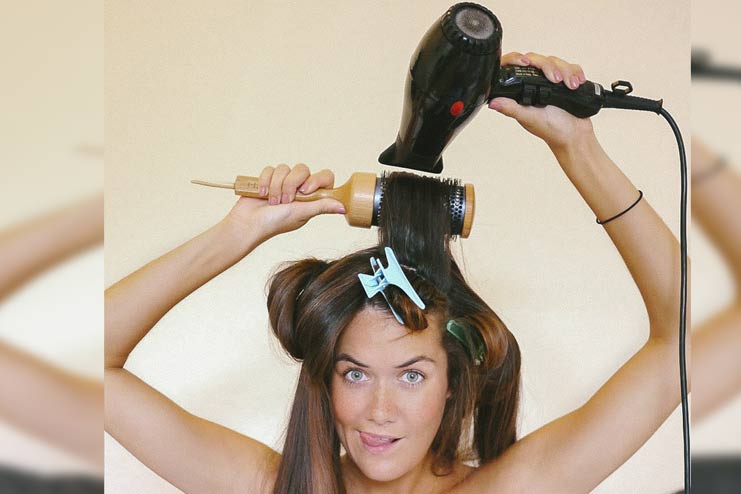 Now comes the time to do the most awaited task of doing a hair blow out.
You need the following things to go ahead :
A good hair dryer
A Nozzle – this is used to keep the heat slightly away from the hair
Go for a round hair brush
Comb the hair that is not clipped with a round brush
Set a medium temperature of heat on the blow dry machine
Set the nozzle and start to blow it out from the top of your hair to the edges
Go section by section
Note: How you blow out your hair is totally on you, you can do all the adjustments of giving it soft curls or make it straight to the edges of your hair.
Step 6 – Keep The Hair-Do Intact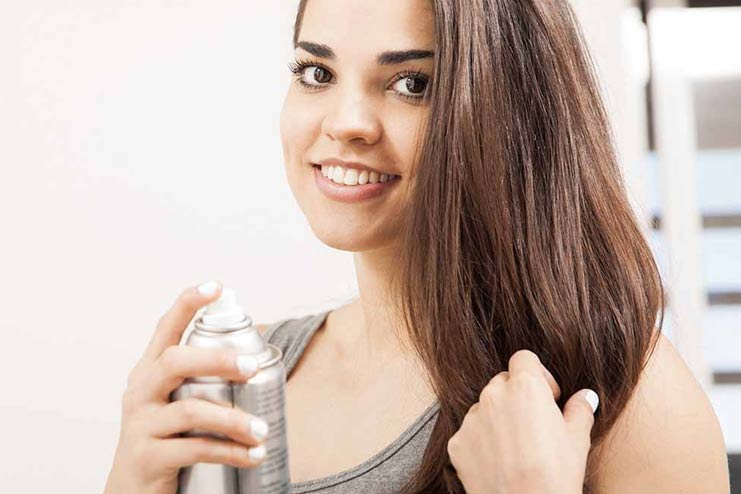 What's the purpose of doing a blow out if you do not keep the hairdo intact. There are hair sprays available that you can use after your main task is done.
One of the best hair sprays you can go for is My Amazing Secret Quick Dry Shake N Spray, this is a color spray that acts as a blow dry primer as well as makes the hair misty. It can be used as a conditioner before a perfect blow out as well as after the blow out is completed.
The good in using this product is that it brings down the time you would take to blow out your hair, it will make your hair shine, sustain your hairdo and protect it.
Final Briefing About Blowouts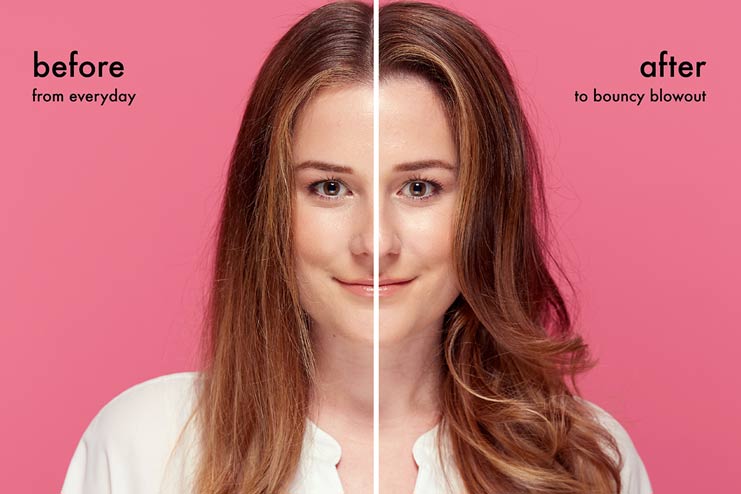 You aren't a professional and there is a possibility of making certain mistakes while you blow dry your hair. Take a look at these points and see to it that you follow these things during the entire blow out process
See to it that every product you use is not compromised in terms of quality. Beginning from the shampoos to the hair dryer. Use the one's that suit your hair well.
Do not keep your hair tied in the towel for too long because it could weaken your hair strands as well.
Do not start brushing your hair just as you wash it. Do give your hair the time it needs to partially dry. You want a good blow out you do not want to blow out all the hair from your scalp, isn't it?
If you do not shield your hair with a good conditioner and protect if from the heat it is not going to do any good to your hair.
You are going to take a big risk if you do not attach the nozzle to your hair drier, a nozzle is an object that protects your hair from being affected by excess heat.
Go for a brush that is apt for the kind of style you want for your hair, it is always good to use ceramic coated barrels and round brushes, do not choose the wrong brush.
The best way to start the blow dry is from inside the hair and further move down to the hair from the top.
All in all, blowouts are amazing for styling provided you go in the right sequence and follow all the steps that you need to know. Generally, a blow out takes about 45 minutes on an average and it stays until your next wash.
When you do a blowout, if you want it to last longer, see to it that you do not tie a rubber band on your hair and sleep with your hair as it is. Do a perfect blow out at home and feel happy that you learned how do it, maintain it and with practice, you are going to master the art of doing a blow out at home.