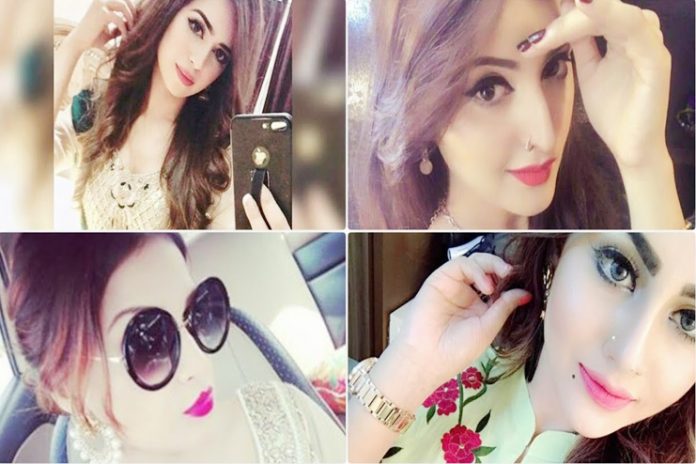 Selfies, a phenomenon that took the world by storm.You can hate it or you can love it, but they are here to stay. As soon as one invented a phone with the camera, the world has been going gaga over documenting themselves. It is one of the most recurring activities and the foundation stone for a social media account.
Whether you want to impress someone, or you just want to indulge your narcissist side, there are certain tips you need to keep in mind if you want to get the best selfie. Not only that you also need to have a proper make up routine to ensure that the look you curate gives you the selfie of your dreams.
Other important factors like lighting, shade of make up, background also play an important role, but we are going to give you tips on how to completely revamp your look through your effective make up skills
, something that you have complete control over.
1. The Art of Blending
There is nothing more sinful than sporting a look where your make up does not look natural. The camera rarely misses anything, and if your make up is not seamless it will end up looking extremely gawdy in your selfie and everybody knows that. So be smart and use tricks and learn the ways to perfectly blend your make up so that it does not look shabby or not well done.
2. Contouring
You have to make sure that you contour really well if you want to look like a selfie queen. The definition of a good selfie includes high cheekbones. And girl if you don't have them, create them. Make the camera your slave by giving it well defined features and the best angles. This way you will look sharp and perfect for your selfie. Remember o contour the shadow areas of your face, cheekbones and sides of your nose and jawline. Like mentioned before, be sure of blending your make up well. Then remember to blend in the contour marks with a bronzer brush, swirling the brush around those areas to dissolve the product to make it look natural. This can also make chubby cheeks look slimmer.
3. Make Your Eyes Look Dramatic
Oh the beauty of a well done face. The eyes can be your focal point if you let them. You can actually play with your look through your eyes. Thanks o the internet there is just so much one can explore in that arena alone. Smoky eyes? Just the eyeliner or shimmery eyes? Some good kajal or kohl? You can choose your pick. Use some good eyeshadow and give your lids a heavier appearance to enhance your selfie look.Play with mascaras, dd some lashes, completely glamorize your look for n unforgettable selfie.
4. Use a primer
Now the first rule is to always apply primer. Why you may ask, well because there is a full chance that the selfie that you are going to be taking up close will probably magnify every single one of your pores and the minor imperfections. So instead of looking completely unlike your sunny self, make sure you do a natural enough job of atleast hiding them, a bit discreetly. In any case, using a primer is an absolute must.
5. Focus on Your Brows
Use and eyebrow pencil, or draw them in with a brow stencil to make yourself look like the eyebrow queen.fill the sparse spots to give a fuller look.Define the arch, draw in hairs in , just know how to sculpt your brows as they are the frame for your face. Also learn how to groom your brows, by preferably using a brow pomade. This removes the sparse or cakey look and gives them a uniform appearance. Accentuate them, as they are the ones that make your face look polished and looked after. Tweeze out the extra hair which you must, and make them look as well shaped as possible.
6. Conceal, Conceal, Conceal
Say goodbye to dark patches, dark spots, acne or marks. For your perfect selfie use an extremely good concealer to- duh, conceal all those marks and get a uniform tone. Again blending is an essential part as you do not want to look like you did not even do your make up properly. Learn how to use the correct colour so that your make up does not look out of place. A concealer can literally be a life saver. At all costs, avoid the cakey look so be super attentive to this part of the process.
7. Try to Avoid Pastel Colors
It is advisable to use darker colors on your eyes to create a dramatic look, do not use pastel colors as they only make you look more gawdy and the selfie will end up looking washed up. To give a neater, and finished look you can use darker colors that you are comfortable with. Go with colors that enhance your skin tone, and complement it, colors that you like the look of so that you are not disappointed wit the end result.
8. Use Ample Amount of Bronzer and Highlighter
You can literally redefine your features by just paying a little attention. Because of the camera and its closeness, some of your features may not look that well defined. So do everything you can to make sure that you create the look that makes you look sharp.use ample amount of blush, foundation, bronzer and highlighter to enhance and emphasize your best features but remember to not completely over do it. If you do it well, then your selfie can draw more attention to your best bits be light handed and go for a natural look . For this keep checking between application and imagine your look beforehand.
9. Go Matte
When you are clicking a selfie you do not want the glare or a reflector look, which is where our favorite matte make up comes handy. The latest sensation that has taken the make up the industry by storm is worth the hype as it is just the best.matte makeup does not create any glare and your features will still look natural and well defined instead of looking completely out of place that is caused by the type of make up that is shimmery. Any type of makeup that is not matte can also make your face look oily so beware.
10. Remember to do your make up in natural light
This is an important step because you do not want to create extremely artificial looking horrific looks, where your colour correction is completely off the mark as it will make you look completely out of place and your selfie will not look appealing at all. Indoor lighting can be pretty harsh and you also need to know just how much makeup to apply.Hence it is advised that you do your make up in natural light and not under a bulb or extremely bright lights. You will also have a realistic idea of your skin tone and the blending process will also be easier.
11. Forget the Sunblock
Okay, that's a tip you never hear, but honestly, the physical sunblocks that contain titanium oxide or zinc oxide, can be easily spotted on camera and tend to give and unkempt washed up look which is what you want to avoid at all cost. This is all because of how close the camera is, you must not be careless though., don't skip sunblock just for the sake of a good picture apply it as soon as you get the photo.
12. The Beloved Face Powder
If you must apply face powder be sure to only apply it on your T zone. After the application of a matte based foundation, your skin is saved, but using unnecessary powder can really backfire so make sure you know it beforehand, that it is essential for the look that you are going for. Make it look as natural as possible, the powder is there to just ward off the excess oil.avoid powders that have shimmer as it might make the light reflect off your face and totally ruin the look. Use powders that have yellow tint s they will be most suited to get the perfect selfie.
13. Focus on Your Eyelids Too
The way you can make your eyelids look amazing is by applying a bronze cram eyeshadow base. This will give you the ultimate daytime smoky eye, remember to use a taupe-bronze cream shadow and try to apply it from your lash line to the crease.Blend the colour well to give it a more uniform and effortless look.
14. The Perfect Pout
Do you realize just how much attention and focus a perfect pout draws in a photo? Some might say that it is the eyes that draw the most attention, but we all know that it is the pout that has gained more popularity than anything else. It is what gives the selfie a personality.Start your routine of getting a perfectly painted pucker by using a lip scrub first to remove the dead skin and then apply some primer to help create a smooth canvas sort of look. Also, remember to outline your lips using a lip liner.
Make sure that you select a bright colour (red!) and make your lips look plumpier, you can also make your lips look shinier with a shimmery lip gloss that helps in enhancing the colour, and apply a lighter lipstick in the middle of your lips to get a better effect. But remember to synchronize the colour with the tone of your makeup, so that it isn't in complete contrast. The point is to enhance your look.
15. Remember to Take Care of the Lighting.
When it comes to taking a good selfie, all your efforts can go to vain I you do not get the right lighting. Yes, the lighting can either make or break a selfie. The whole point of the makeup is to play up your appearance and make it look as aesthetically pleasing as possible. This implies that you need to learn how to play with your angles, basically learn how to put your best feature forward in a non-obvious way.
Learn to understand lighting, and choose the direction where you want it to fall, what sides you want to emphasize on. Make sure it is a natural source of light and remember to stand under it. It can be a street lamp, or a bathroom light, or even a lamp, it should fall on your best features in a way that it looks like your face is glowing the selfie. Tuck your chin down slightly and tilt your head to get the ideal angle, but this can also vary from face to face. Avoid florescent lights and unnatural filters at all costs.
The Perfect Selfie Does Not Exist
It has to be created, almost manifested through concentrated efforts. Always take selfies from a higher angle and remember to make sure that your make up looks natural but not out of place. Though there are certain angles and t6ips that are universally amazing, the art of taking selfies is highly subjective. There are ways in which you can make yourself look way more attractive than you are, but that is not the point. Remember to not take it to seriously, just have fun while you are doing this so that you can get a more natural and happy look. Keep clicking lovelies!