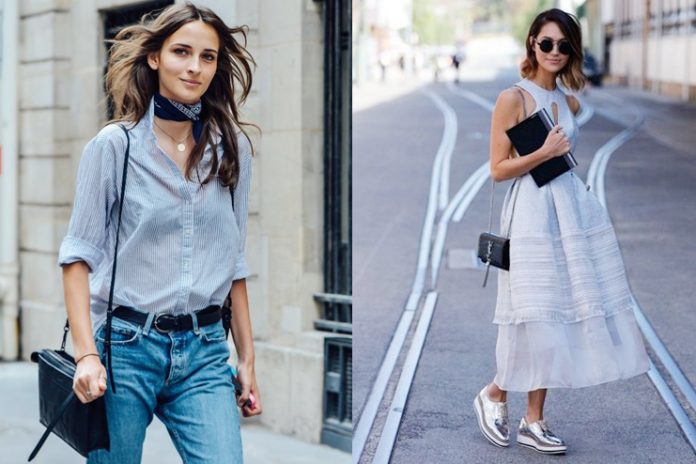 The current generation has given a whole lot of meaning to fashion. Gone are the days when people would term streetwear fashion as lazy! Its no more a niche market and individuals all over who prefer to feel comfortable have opted for this style. Its chic, it is iconic and thanks to some excellent designers like Demna Gvasalia and Virgil Abloh, large scale retailers across the world are also getting the confidence to promote their ideas.
As fashion is gravitating towards a more androgynous direction, Masses are now are opting for styles that convey more about their vibe than anything else. It is an approach to make oneself feel comfortable yet stylish at the same time. The best thing about streetwear fashion is that it is directly influenced by the current trends and not dictated by runway moguls.
It is relevant, unpredictable and combines ideas that are both real and in sync with what social media wants. Track bottoms, sock inspired sneakers to iconic hoodies, these elements make streetwear fashion such a thrill for the younger generations.
But given if comfy appeal, streetwear is far from easy. And now, when numerous big brands have entered the field, putting together an outfit requires smart judgement as well as a solid selection of staples that you can build upon as your wardrobe grows.
So here we have presented a list of streetwear fashion ideas for women that will make you chic, trendy and not to mention a complete badass , in no time.
1.The joggers, crop top and sneakers look.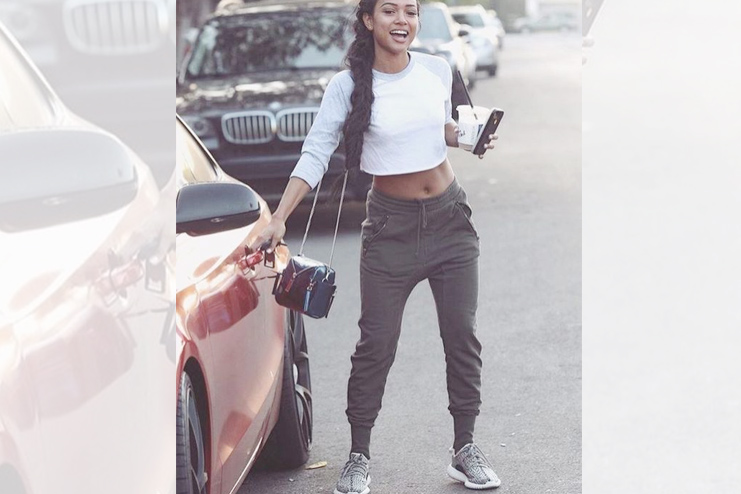 An errand run or just a drive, a look that is breezy yet stylish. Look hot without having to work too hard in this outfit.
2.Oversized t-shirt with ripped jeans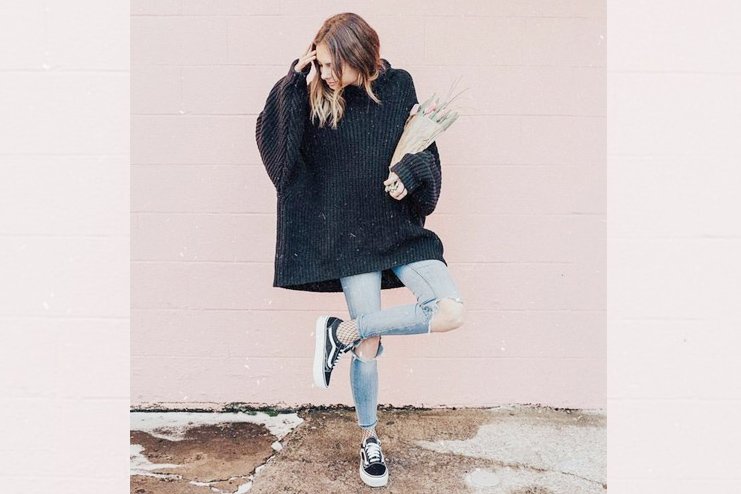 The cutest, the loveliest, this classic outfit is almost every girls staple. This is for the days when you do not want to make an effort but still look cute.
3.long sleeved tshirt with classic trousers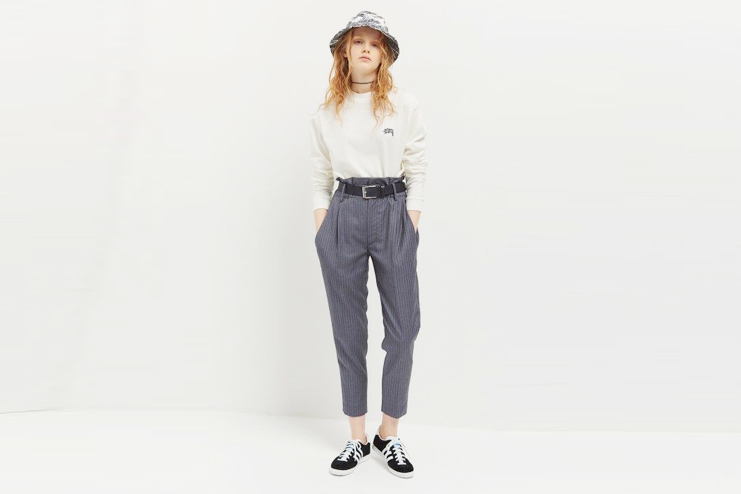 A hat and some trendy speakers to perk it up, look your boho best in this outfit.
4.The school outfit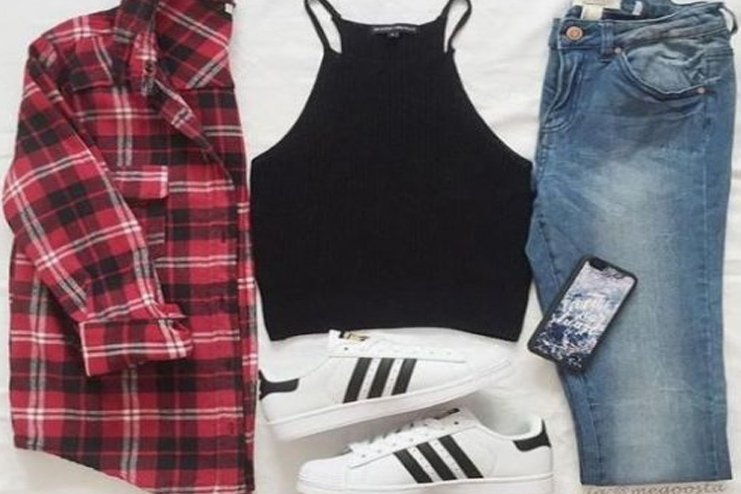 A hoodie or flannel with a tank top, some ripped jeans, white sneakers and a baseball cap. Can anyone ever go wrong with this?
5.Athleisure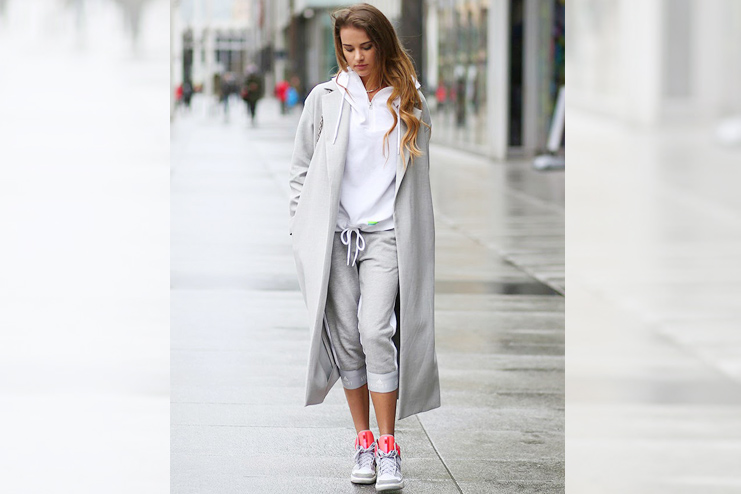 Your favourite joggers and a beautiful t shirt! Athleisure is exactly what millenials have been rooting for! The fast and savvy one do not have the time to wear an elaborate ensemble that takes ages to think about. But trust us when we say, that this outfit was designed with sheer swag, and the millenials know exactly what they are doing.
6.Bomber jacket and sneaker heads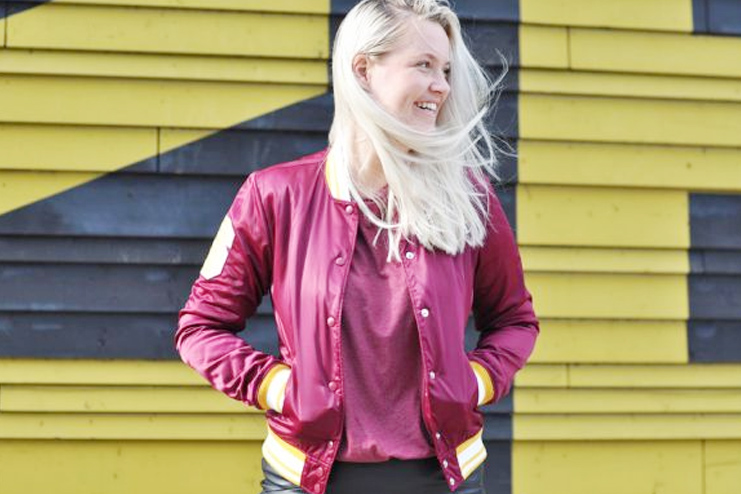 Just like Girlonkicks has made it evident, this ensemble is here to say. It sporty ,its rad,and it definitely makes you look like a complete badass. passion for sneakers is something very common and can be teamed with the effervescent bomber jacket for any casual occasion.
For more streetwear ideas go to https://www.instagram.com/girlonkicks/
7.Boho dressin'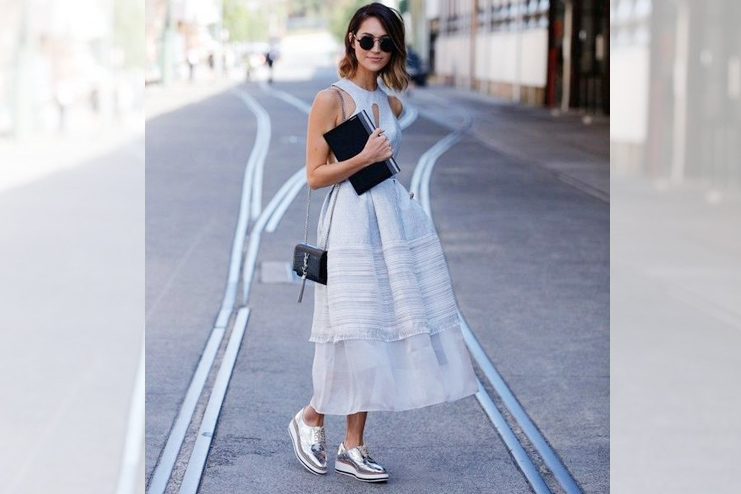 Combine a chic boho dress that is graceful enough to enchant, and add that extra hipster vibe with cute sneakers and dark glares. A look that is effortlessly cool.
8. Sweatshirt and tee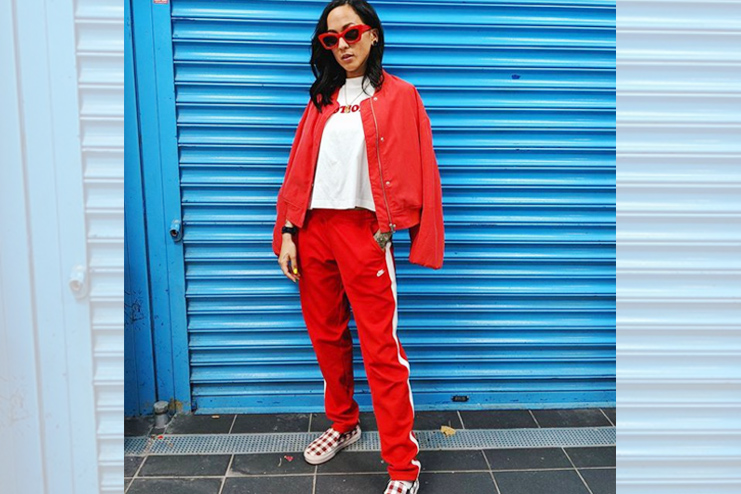 Uber casual and super cool ensemble of bold sweatshirtt and graphic T's , combined designer sneakers will give you a look that is so unique, that you will wanna sport it everyday. Stay cozy forever!
For more ideas go to https://www.instagram.com/juicegee/
9.Mix and mix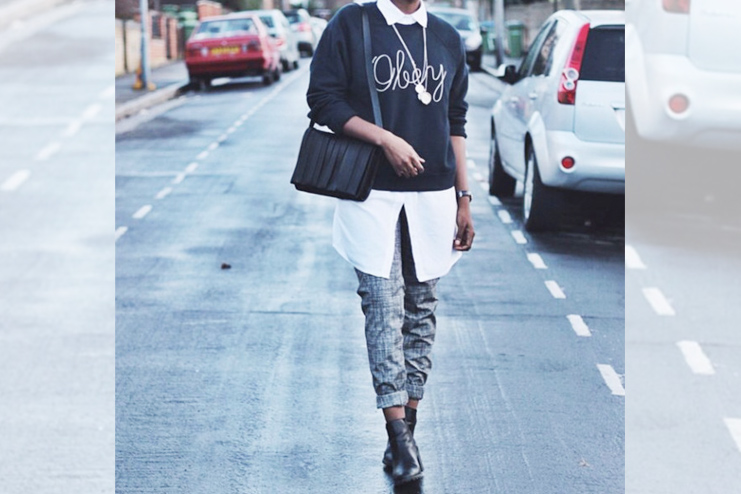 Wear a sweater a top a plain shirt and jogger and complete the look with some black sneakers. This outfit can be worn both casually or for a meeting.
10.Military style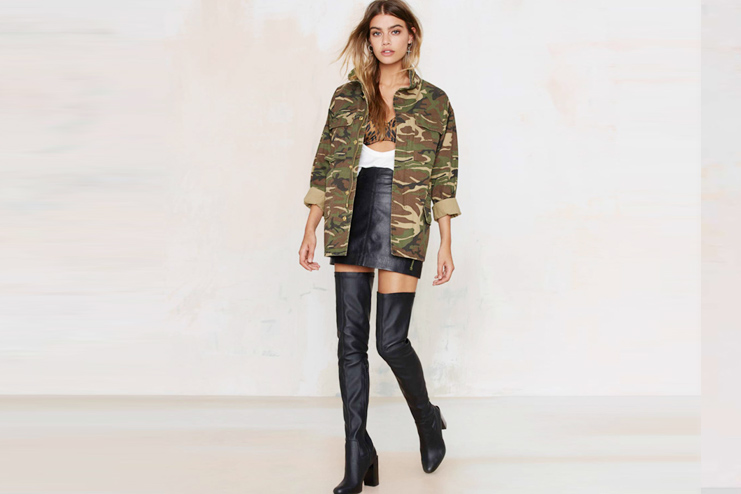 A neat style, slick back your hair, don your favorite glares and along with a black tank top and black denims, or a casual dress and go for the ever stylish military jacket. The uniform style articles are back in style and boy, do women love it!.
11.Wide legged track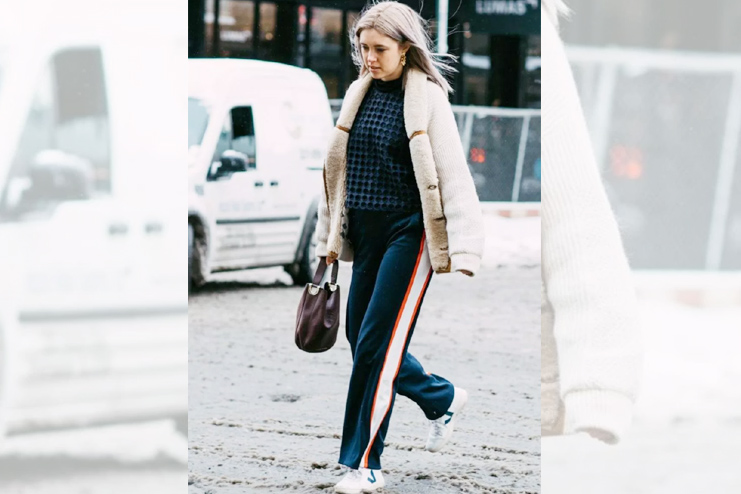 Dazzle and shazzle with the wide legged track pants and and a comfy jacket as you waltz through your day like the boss woman that you are. Combine comfort and style, athleisure at its best. This look is smart business casual idea and is big hit among the ladies these days.
12.Old school leather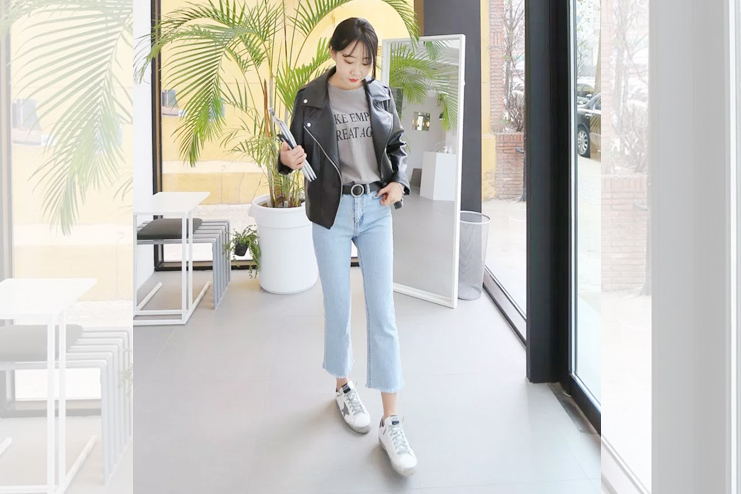 The love for leather is timeless, and almost everyone agrees. But you don have to go garish with your fashion choices, go easy on the eyes with and overall pleasant but sharp look. The outfit can comprise of denims and brown boots or sneakers with a simple shirt that is tucked in. Now pick up that black leather jacket for some ultimate 80's vibe.
13.The Classic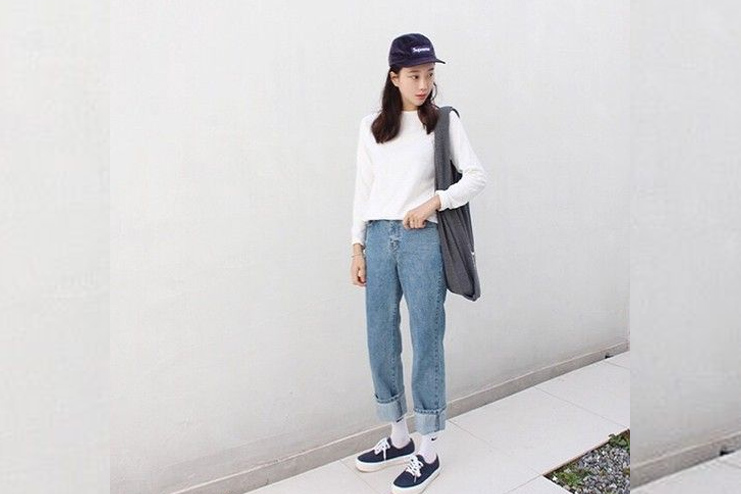 Has anyone ever gone wrong with the classic white tee and blue denims approach?I don't think so! Almost every fashionista swear by it, and if you want to be in sync with the trends, don't worry girl add a dash of red lipstick, a black baseball cap and some vans. Not so basic as it shines. A neat sophisticated yet cool look that is winning all the streetwear fashion goals too!
14.The crop top and acid washed shorts combo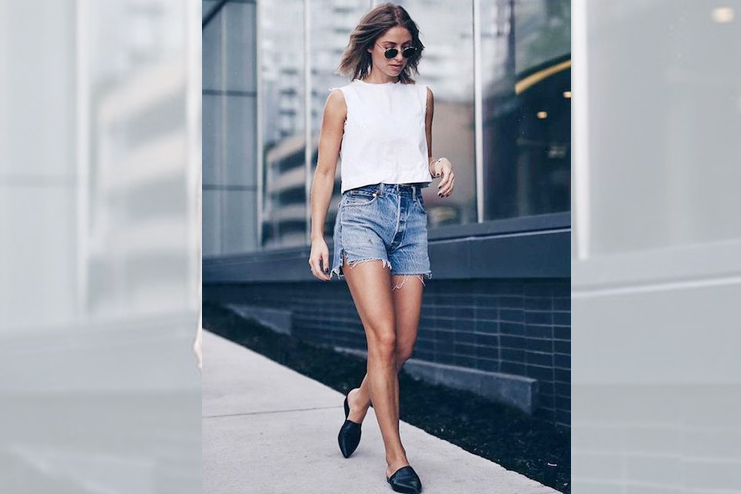 Classy and sexy. Pair up your favourite shorts with a cute crop top and wear the collest flats to complete your eternal new Yorker look. Sported by almost all the celebrities, this look is a complete winner, as it ensures complete ease and comfort.
15.The spinner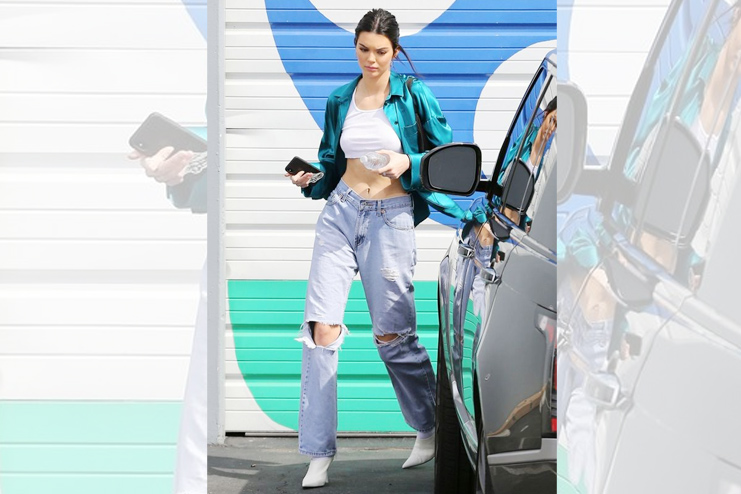 White crop top, with bell bottom denims, and a satin shirt. A look that spinned straight from the 70's and won our hearts right away. Though the street style fashion make require some snap judgement, the best part is the mix and match, look at queen Kendall slay in this outfit. An airport run, or quick meeting, or a chill night-out- this could be your favorite!
16.The girl next door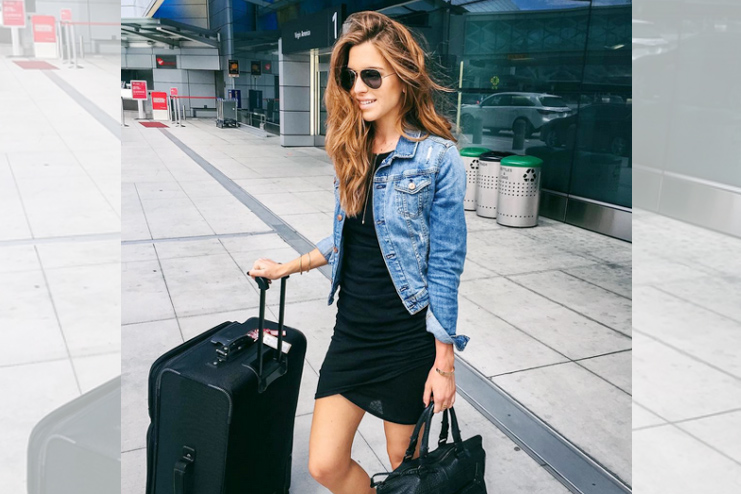 Oxford shoes, a cute yet comfy dress and your favorite denim jacket! Perfect for a summer noon, or any noon or that matter. Let your hair down and don some aviators for some extra oomph. A simple and lovely look for the ladies out there, and the best part? All this articles can exist independently in your wardrobe?
17.The hippie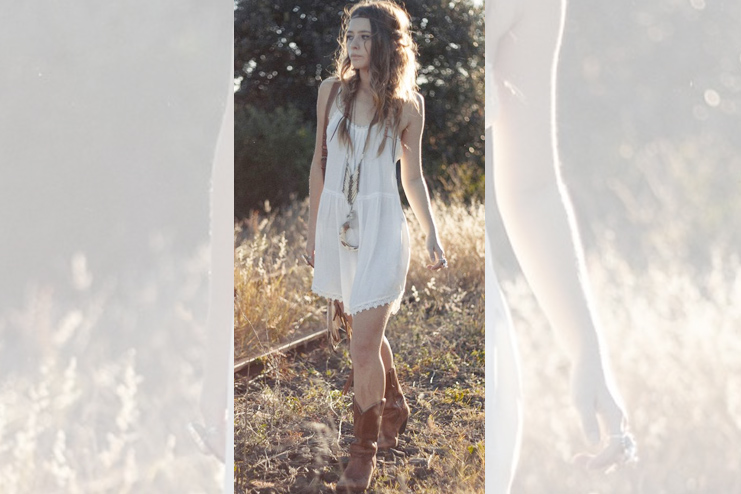 Want to recreate some major Woodstock or coachella vibes? Get some hippie headbands and loose flowy dresses or crop shirts. Pair them up with your favourite brown boots to look like a total hippie. Loose harem pants and long necklaces can be and elemental part of your ensemble too.
Street stylewear favorites – fringe jackets and vest work too.
18.Leg it up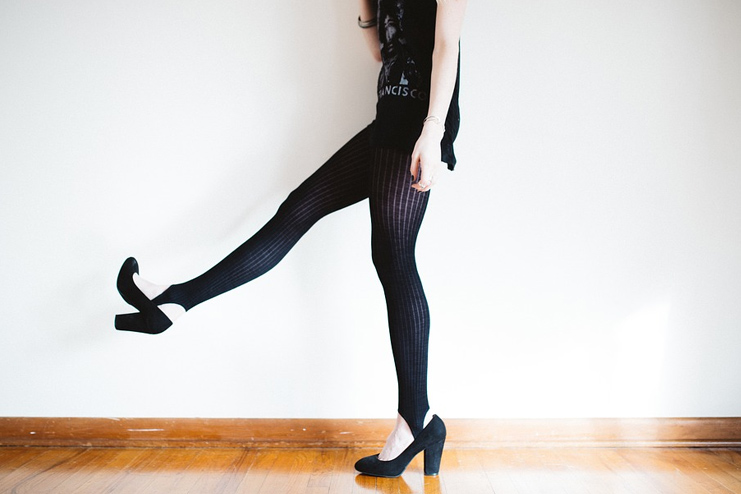 Leggings are a hit , and they go extremely well with streetwear fashion as they can literally be paired up with anything, and they will still make you look great, no matter what! A fleece jacket? A crop top…a fur coat? Whatever you want! Have to run an errand or headed for a long road trip? It is a universally accepted fact that legging are the new pants. So team this up with whatever you wants and glide through the streets homegirl!
Read more about leggings at https://www.marieclaire.com/fashion/g16024998/best-leggings-for-women/?slide=5
19.Denim on denim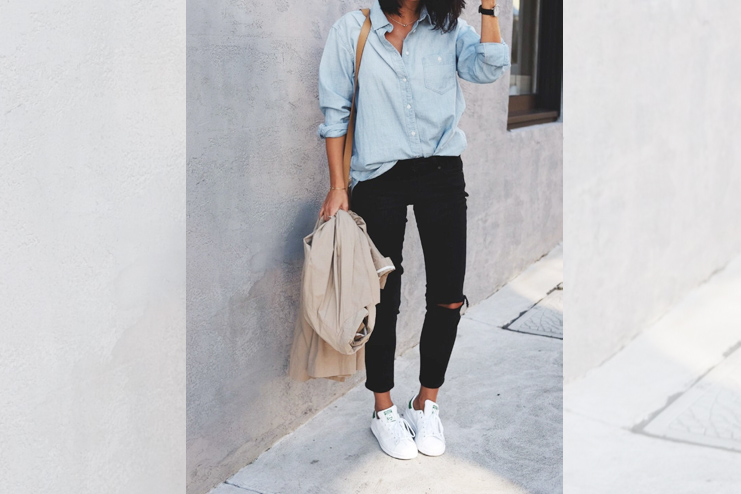 We can never have enough of denim and teamed with a vibrantly coloured pair of sunglasses own the streets with this ensemble. A denim shirt, or a denim jacket atop a crop top, tea,ed with denim shorts or long trousers. Look timeless and classy. This outfit can be teamed with oxford shoes or boots and worn to casual meet ups or even meetings.
20.Skirt it up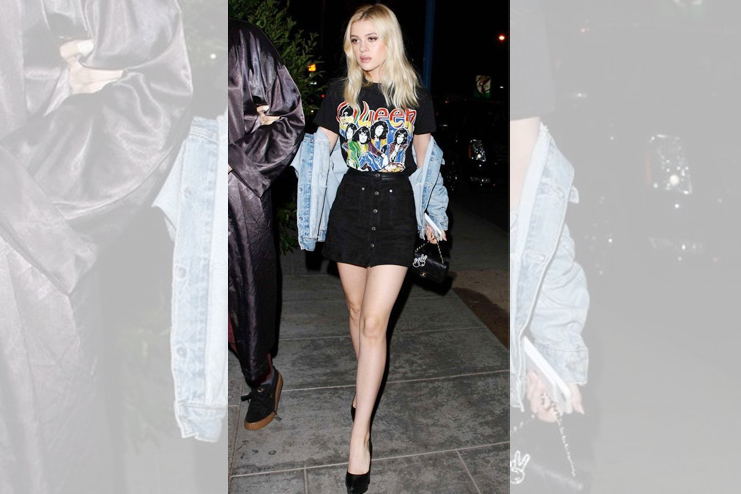 Bowl over the masses by showing off them legs in cute skirt and sport it with a graphic tee. The streetwear fashion allows you to combine so many different elements together that the possibilities that exist are endless. Wear some cute pumps or sneakers, it is completely your choice.
21.Oversize it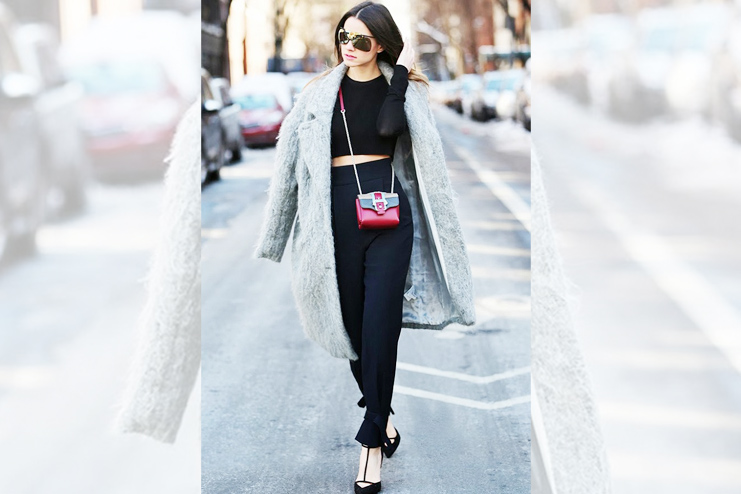 Pair this absolutely rocking oversized coat with a crop and look how two opposites can create wonders. Make sure that you get fitted pants, so that it doesn't look like you are lumbering around. Leather leggings or skinny trousers are your best bet.play with the length of the coat and get some structured accessories.
22.T shirt dresses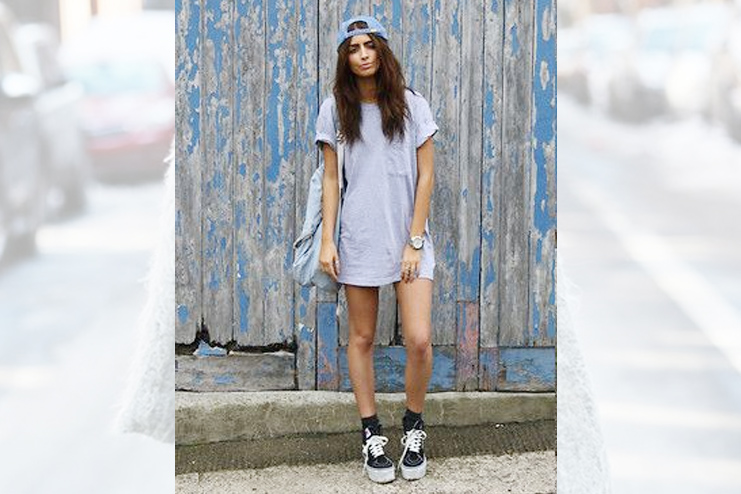 A long Cotton t shirt dress paired with a baseball cap and some funky shoes can make one look damn chic, and its a comfortable yet cool look that women all over can take up.
23.Vivid prints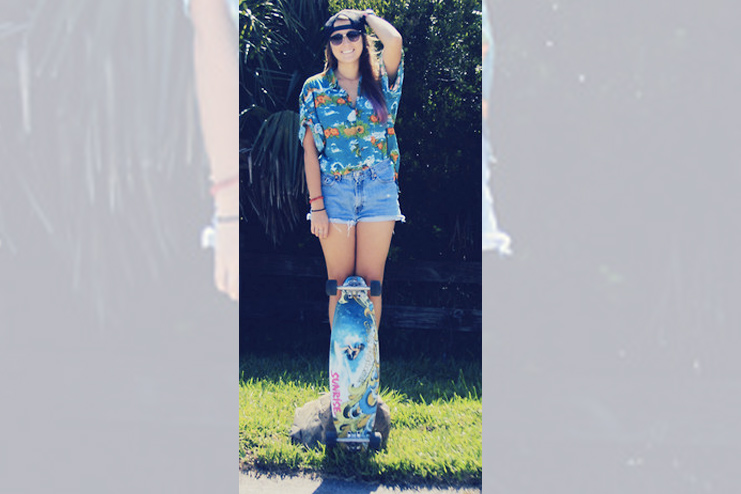 This is the season for bright colors which you would usually shy away from. Eccentric prints, vibrant designs , don it all, team it with a pair of shorts to look simple, yet bold.
24.Jersey it up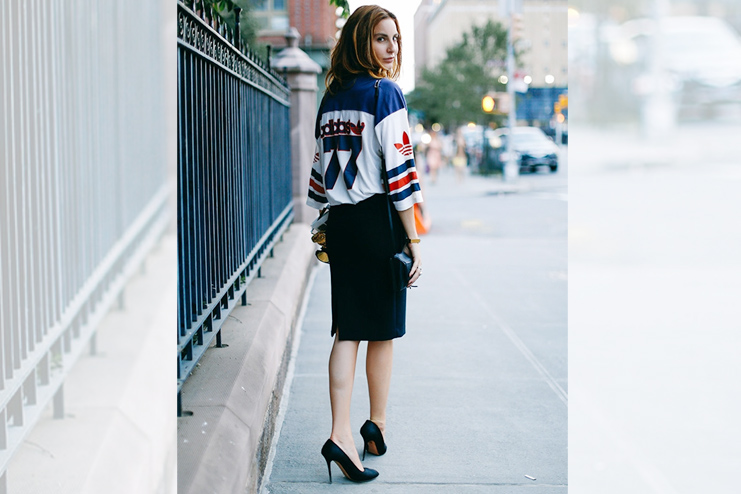 Look bold with a chick skirt that reaches your knees and wear some classic boots, all this is to complete the jersey look. Yes, sharp coloured oversized jersey and a pair of 80's influenced rectangular glasses are all you need to look like the ultimate streetwear diva.
25.The dungaree fever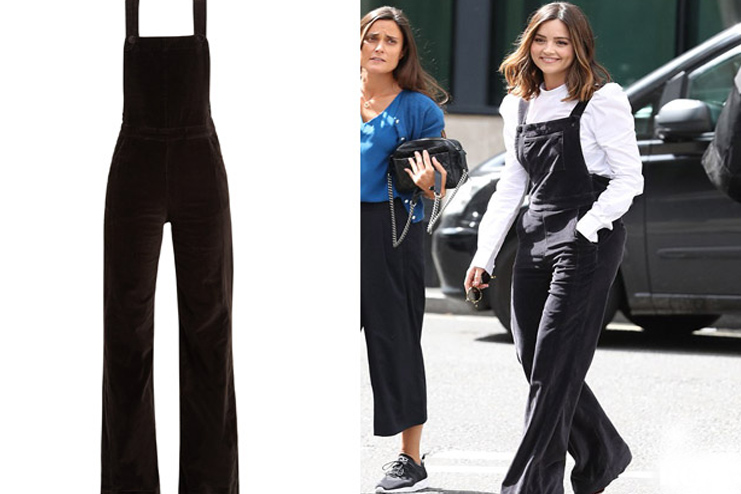 It is a fact universally acknowledged that you cannot go wrong with a classic pair of dungarees. As more and more women are opting for comfortable yet stylish, the age old favorite dungarees have seen a miraculous and iconic comeback in the recent past. So you are allowed to mix match, wear a mesh shirt underneath or a tank top, some trainers or sued boots, everything will look iconic. The best thing is that dungarees just always look effortlessly stylish, and whats not to love about the youthful aesthetic. No wonder women are going gaga over it. So if there is one look you are going to emulate, let it be this charmer of an outfit.
2018, the Year for Women in Streetwear Fashion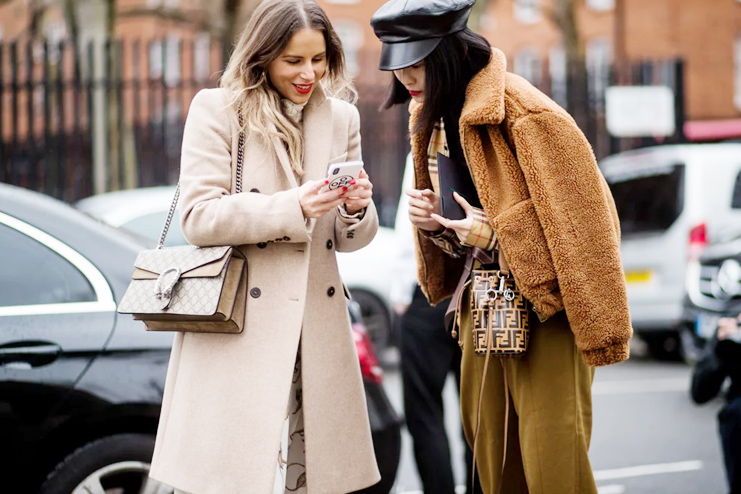 Not only is this wave of streetwear fashion embraced by millenials and other generations alike, models all over the world have popularized it with their "off-duty look". it comprises of various looks that can be put together quite easily. You can opt for minimalist pieces or high end fashion pieces. As a more androgynous approach is taken where gender binaries dissolve, the creative aspirations of both designers and the modern thinking woman are being manifested through this liberal, bold ascent of fashion. 2018 is finally the year wear women in streetwear fashion are getting their due and opportunity to explore and enthrall like never before.