Soaps or body wash seems to be the most confusing dilemma we all go through. Despite the ads on TV and recommendations from friends, we do not have the right soap idea for our skin. And worst is when you have vulnerable skin. So we have some of the most wonderful soaps for sensitive skin which are truly worthy. Soap forms an important part of our shower routine, and we just have to have the bath bubbles helping us look clean and refresh us too. So shower time must be to show your body that you just love skin care with the most wonderful soaps for sensitive skin.
Top 10 Best Soaps For Sensitive Skin:
Finding the right soap for your skin is not that difficult if we go by a structured process where we first analyze our skin type then pick the ingredients we wish for in our soap and the go about checking the most delicate and organic product base sensitive soap for our skin. The first step then must be to proceed first with a patch test before using the entire soap bar on the body, if that is fine only then proceed further. Check out some wonderful soaps for sensitive skin:
1. Dove Beauty Bar Sensitive Skin: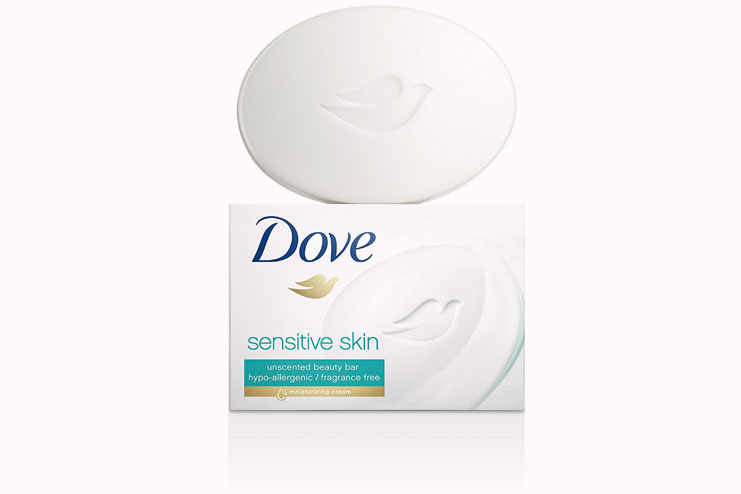 A tested and proven moisturizing skin care formula with ingredients best fit for any and every kind of skin. Dove is a name which reflects delicate care and refreshment, and going by the tradition the sensitive skin dove bar is just the right pick for those dry or flaky skin types which get rash up due to harsh chemicals in normal soap bars. This dove beauty bar does not trigger any reactions and keeps you feeling smooth and rejuvenated. The contents in it are hypoallergenic and is recommended by doctors and dermatologists also pediatricians for the gentle and sensitive skin types.
2. Shea Moisture Coconut And Hibiscus Shea Butter Soap: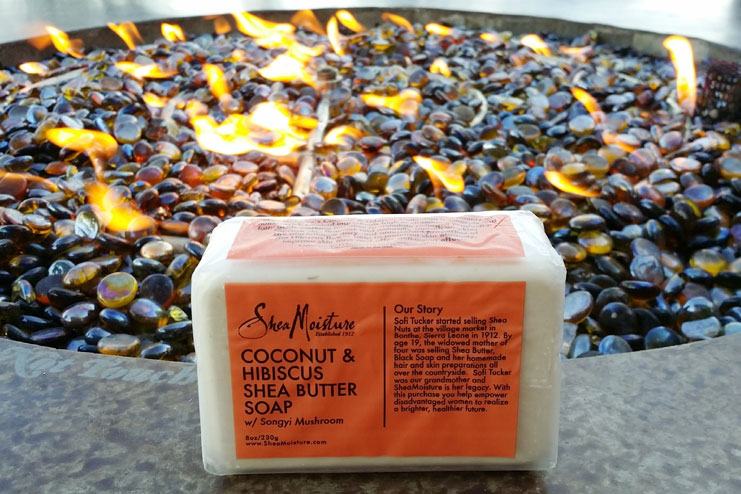 Another paraben and sulphate free offering which is just so gentle and refreshing on sensitive skin types. It tones the skin with its spa like sensations and also brightens the skin glow. It contains coconut and shea butter which are both known for their amazing effects on skin in addition to glycerin and Vitamin E along with Hibiscus Sabdarrifa flower and soaps of coconut and palm; all of which are certified organic products. The warm and nutty fragrance of this soap fills the bath time with so much energy and fun.
3. Vanicream Cleansing Bar: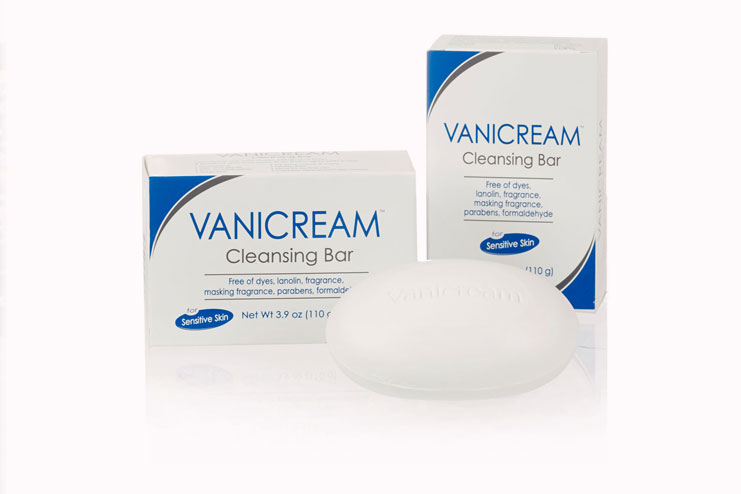 Finally, a soap bar developed by dermatologists for the sensitive skin kind. It contains vanicream moisturizing cream which helps in all round cleansing and hydrating the skin deeply. It helps you feel fresh and does not cause any allergic reaction or irritation. It contains sodium simethicone, titanium dioxide, sorbic acid, BHT, poluethylene glycol monostearate.
4. L'Occitane Shea Butter Extra Gentle Soap: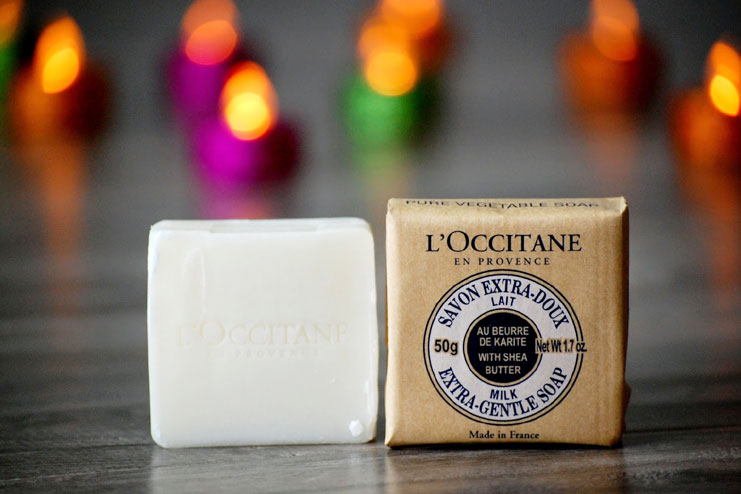 An ultra-nourishing beauty balm to soften dry and dehydrated skin as it is enriched with Vitamin E and works as a decent lather on the skin. Its scent and texture are heavenly and it helps in deep skin cleansing. The quickest and safest treatment for skin which helps in giving a shiny and radiant skin all the time.
5. Paul Mitchell Tea Tree Body Bar: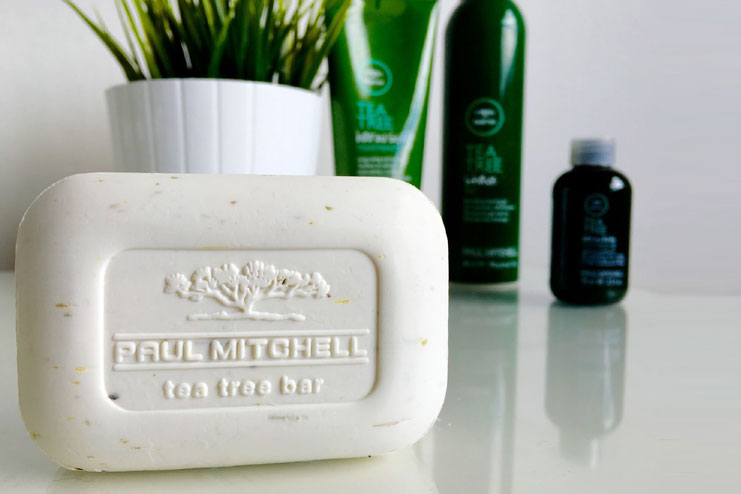 Containing tea tree oil as the main ingredient Paul Mitchell soap is just the perfect way of keep skin clear and infection free. It contains natural anti bacterial agents and has healing properties. It helps in gentle exfoliation and deep cleansing along with clearing the dry and flaky skin. It also contains natural parsley flakes which helps in gently removing dead skin. It also gives a soothing and rejuvenating treatment for the skin.
6. Aveda Rosemary Mint Bath Bar: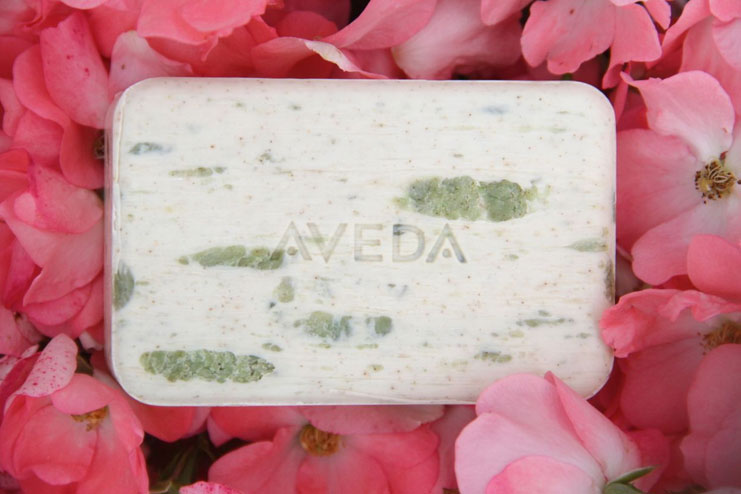 An all inclusive bath formula which helps in not just giving gentle cleansing but also maintaining skin pH level adequately. Allatonis in it helps in refreshing the skin, also its time release aroma function of rosemary and peppermint keeps the natural skin oils intact while giving light to mild exfoliation with utmost care.
7. DHC Pure And Mild Soap: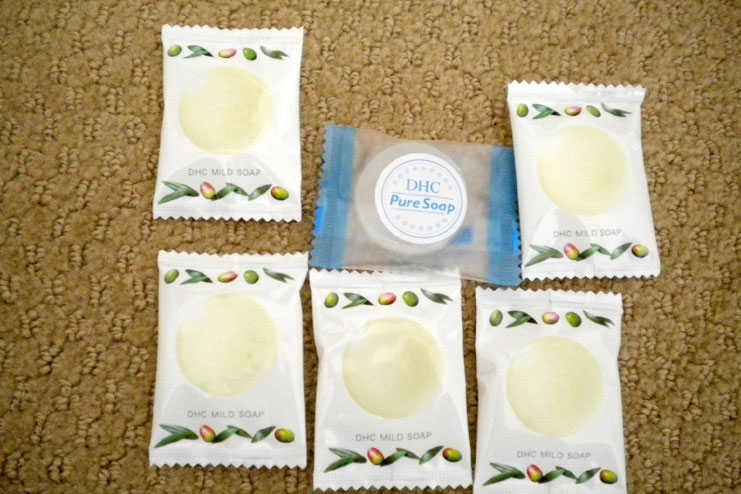 An extra gentle treatment for dry and sensitive skin, DHC is made from olive oil and honey for warm and soothing conditioning and leaving cool effects. It is free from fragrances and parabens and thus keeps the skin rejuvenated and free from allergies. A thorough hydrating beauty bar, it helps in maintaining the complexion's natural moisture balance intact.
8. Cetaphil Gentle Cleansing Bar: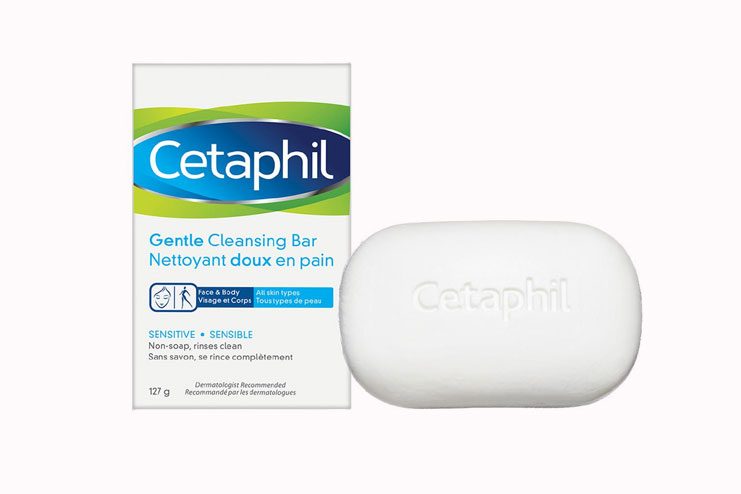 A hypoallergenic skin care product, which is free from harsh and dangerous chemical. Pediatricians and dermatologists recommend it for babies as early as newborn stage due to its gentle and mild cleansing effects. Even for skin with conditions like atomic dermatitis and other deformities get recommended for this soap for it is non comedogenic. It also removes dirt, oils, grime and impurities leaving soft and supple skin behind. It does not leave heavy residue as forms rich lather also rinses the skin clean from deeper inside pores.
9. Pangea Organics Bar Soap: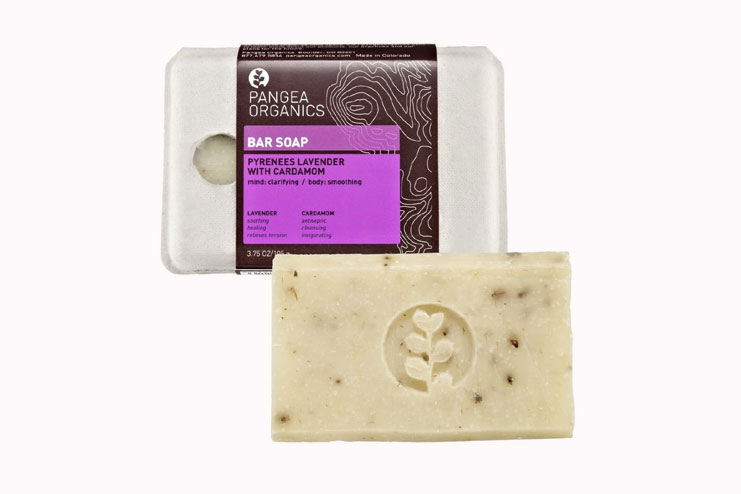 An award winning soap bar which is oozing with skin cleansing organic formula, gently exfoliating texture and wonderful fragrance. It leaves the skin soft and supple making you feel energized and refreshed.
10. Toms of Maine Natural Beauty Bar Soap With Moroccan Argan Oil And Orange Beauty Blossom Bar: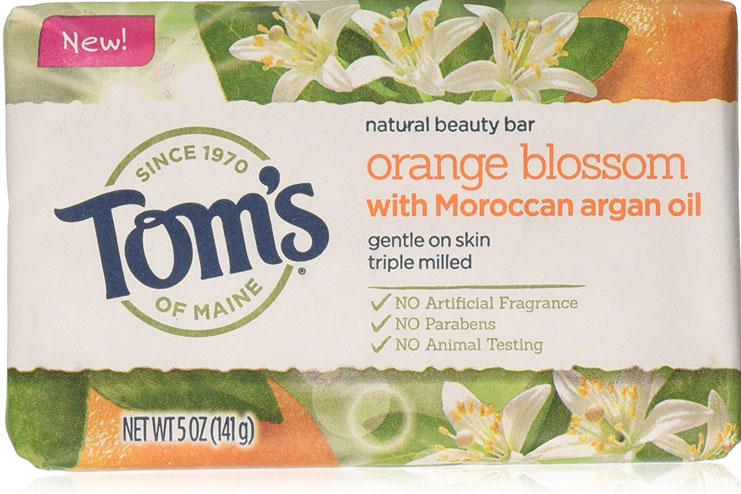 No artificial ingredients and made with natural argan oil from morocco, this bath bar is a stunning capture for sensitive skin. It also contains rainforest alliance certified palm oil. This tripple milled soap is gentle on skin keeping natural skin moisture alive, as it contains only natural derived exceptional ingredients.
Share ahead and keep writing us, we love hearing from you!
Furthur More Articles: