It is an inborn trait in every woman that runs through her nerves that she wants to implement the best romantic ideas to make valentine's day special for her beloved husband or boyfriend. A woman's inquisitiveness to make it 'the day' for her man on valentines day is fanciful to an out beating extent.
Are you game to refresh the vows you took when your love begun? Are you in to express to your man about how special he is to you. Are the valentine vibes already swaying in your heart and your home of fantasy?
Let the valentine mood be set on fire! Let the vibes and emotions meet and get into action to give you lovely results on the best ideas to make your valentines day special.
It's right here on how you can cherish your valentines day

within your budget. Sit back and scroll through this article, absorb the best ideas to make it a day that's going to be imprinted in his memory.
Great Ideas To Make Your Valentine's Day Special – Let The Magic Happen!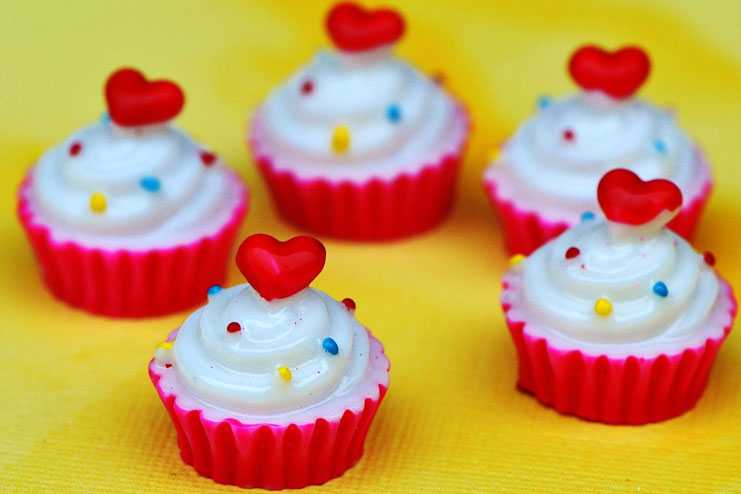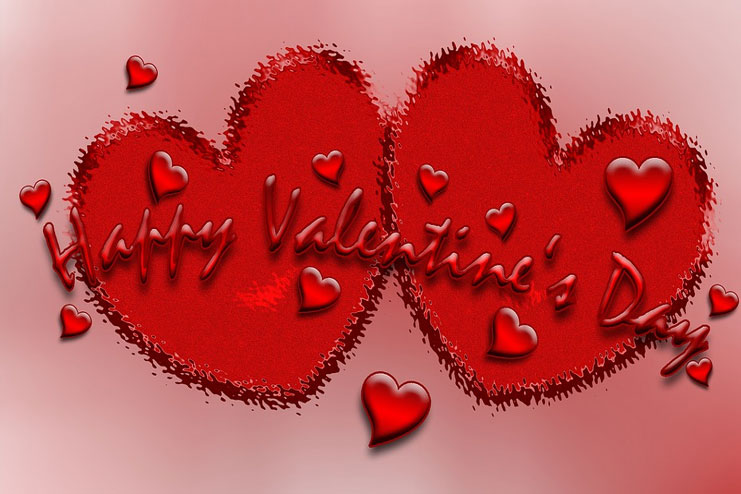 Let's split it up every aspect of how creative and romantic can a valentines day be and structure our ideas on how can we plan on making it special.
Key Points To Analyse Before Planning For Valentines Day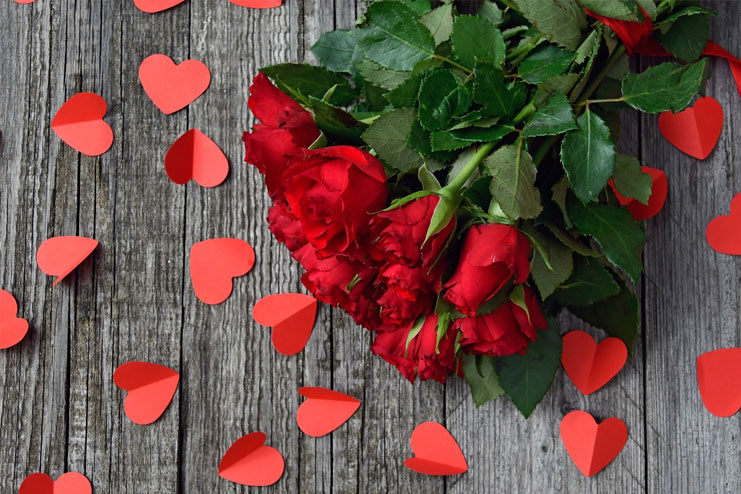 Key Point No 1
Be Ready with Your Budget
In order to make it special for him you will need money to take care of all the arrangements. Be organized in planning your budget. Save up and arrange for the money.
Key Point No 2
Analyse on what he loves
Is he a party freak, does he like silence and just the two of you? Does he like watching a movie? Does he like shopping? Does he like strolling in a park or a beach. Likewise, analyse what's that one thing he is most connected to that can make his day.
Key Point No 3
Start working on the plan in advance
You cannot do a last minute planning when you want to make valentines day special for your husband or boy friend.
Key Point No 4
Make a list
You have to jot down all that you want to do and purchase what is required so that you have no hassles of running about in the last moment.
Key Point No 5
Do not miss on his favorites
Remember! It is for him to feel special that you are selflessly making an effort to make it rock. So all that you choose to do should be everything that he loves. Beginning from his favorite color to his favorite idea.
Key Point No 6
Time to organize the plan
Based on his availability and schedule, you will have to plan on what is the first thing and the last thing you want to do within the time frame you get.
Ideas You Can Implement To Make The Day Special For Him
Idea No 1: Play the Note Game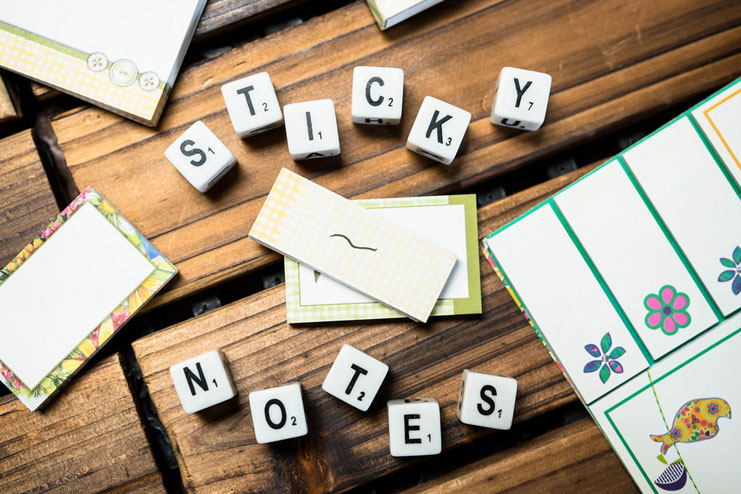 Make notes on at least five sticky notes and stick it in your room, washroom, kitchen and your drawing room. Once he wakes up in the morning he is sure to move around the house. Make notes in such a way that there is another surprise for him every time he sees the next sticky note.
How creatively you use this idea for making the day special for him is totally on you. Some of the ideas you can adopt to are
A romantic treasure hunt through sticky notes
A romantic route map through sticky notes
Idea No 2: Love Letter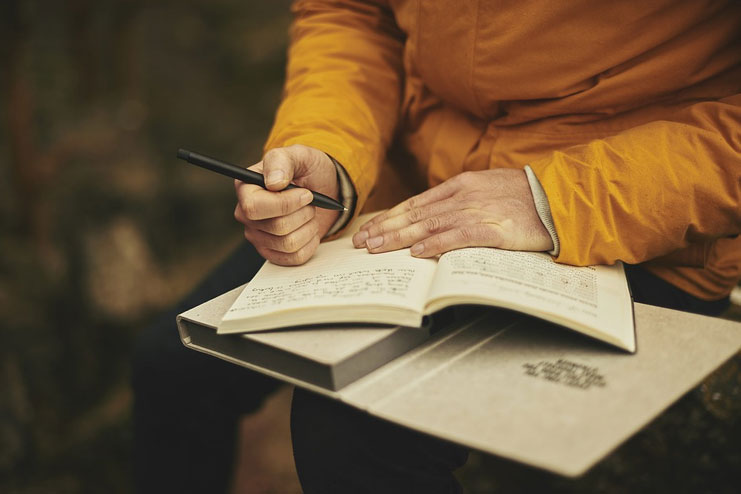 On 13th February, after he goes to bed. Once you are done playing the sticky note game. You will finally lead him to the letter. Drop a letter at a place that he would definitely go to around your house. Here are some ideas of how you can make the letter lovable for him to read.
Write about what you feel for him
Check out quotes from Pinterest
You can attach a picture of the two of you in that letter
You could write about how the two of you were and are now and how have the two of you evolved together
Idea No 3: Wardrobe Surprise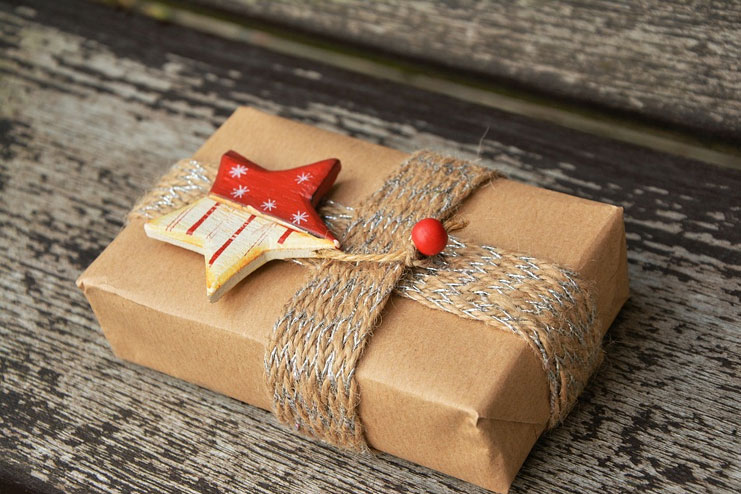 You must be wondering on the wardrobe gift to give your husband or beloved man on valentines day. Gifts are numerous, buying the one that will make your mans day is the best part. Start it small. You won't deny agreeing that there is joy in the little things, see how its magic works.
What's about the wardrobe gift you must be startled? Yes? This ideas to make his valentines day special will begin with making him smile when he sees something that you have kept for him in his ward robe. Check out the wardrobe Valentine gift ideas.
Make a greeting card or buy him a greeting that is filled with humor and love for him
Place a red rose or a bouquet in the wardrobe
Keep chocolates wrapped with a fancy gift wrap in his wardrobe if he likes chocolates
Idea No 4: Lovable Message in his Breakfast Plate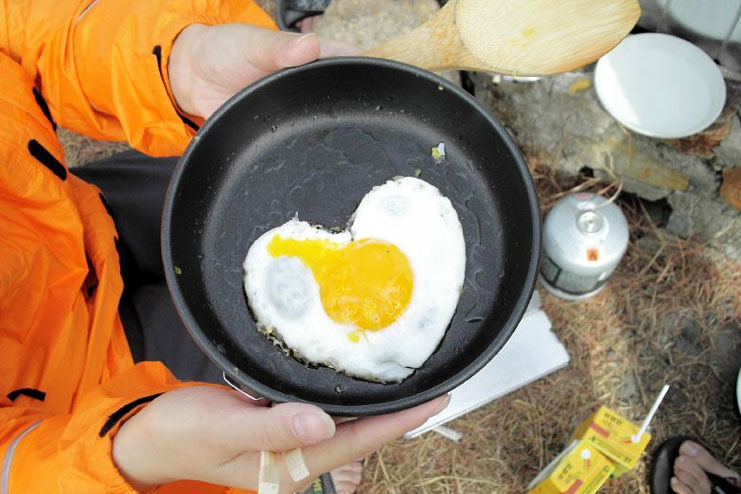 On valentine's day make time to make break fast for him and serve him. As he comes to have breakfast, give him a warm hug and a kiss on is forehead wishing him a very happy valentines day.
Make a heart shaped fried egg or if not just make the fried egg like you usually do and draw a heart with ketchup around the egg. This tiny gesture will make his day.
Idea No 5: Make His Day at Work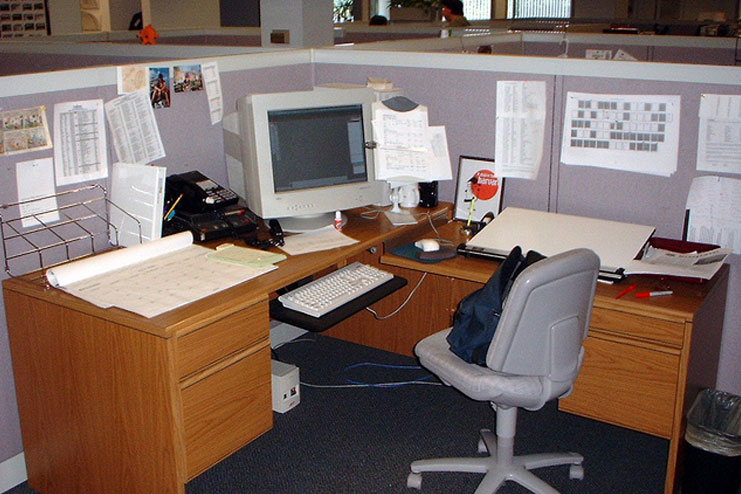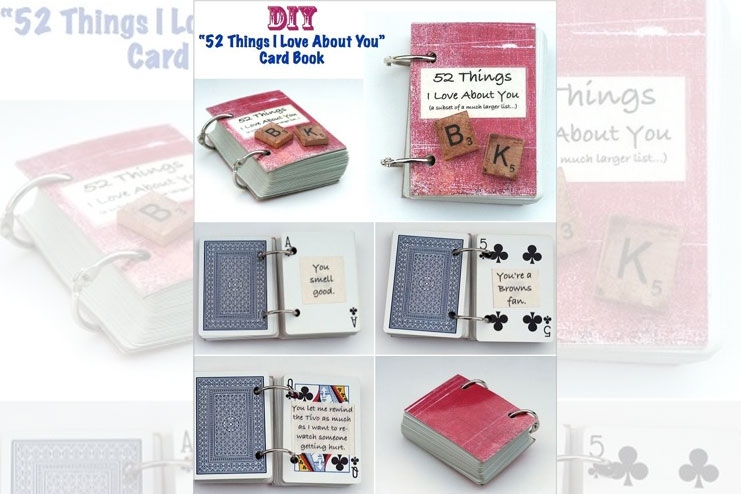 You must be mind boggled on an idea to make valentines day special for him at work. How on earth is that possible? This question is possibly running through your mind.
Get in touch with a colleague who is dear to him and hand over the gift to that person so that they can keep it ready at his cubical/cabin so that the first thing he sees as he sits to work is your gift and that will motivate him to work better that day.
You could frame a nice picture of the two of you
You could keep sugary heart-shaped candies at his desk leaving a romantic note
You could buy him a fengshui plant for good luck
Make a small book stating things that you admire about him
Think of some more ideas to gift him little things and double his happiness.
Idea No 6: Get Set Go With the Plan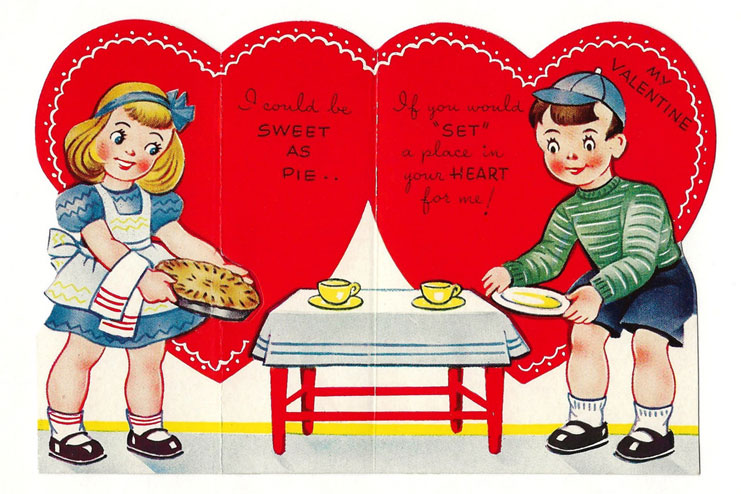 Now, is the peak time to give your plan some action and to remind you of some ideas you can sort to to make this a cuddly and passionate experience for life. Here are some of the points you have to take care of.
1. Get Dolled Up
This goes without saying, you have to dress up the best for your beloved and make him feel awesome. Before he arrives, you have to be well dressed. Groom every bit of yourself and make him feel like he has the best partner in the world.
Wear a lovely dress (may be a dress that he gifted you)
Try distinctive hairstyles this valentines day
Do you make up perfectly
Paint your nails and get artsy
Wear on smart footwear
2. Place for the Date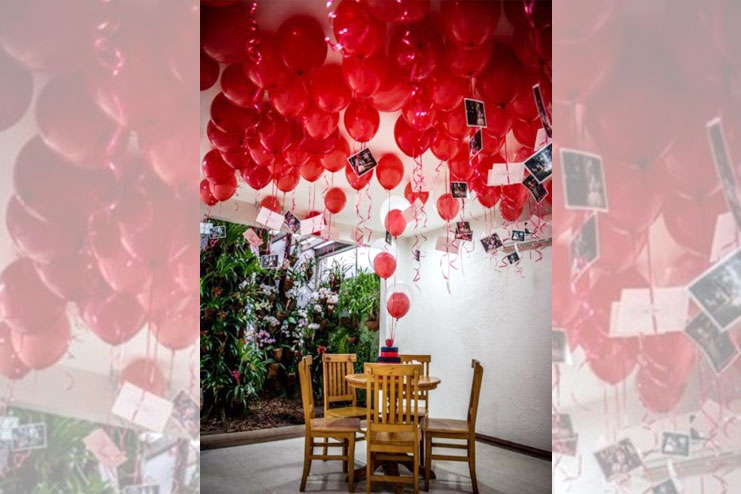 Decide the venue of the date keeping your budget and your partner's taste in mind. Whether at home or another place, the point is you guys must spend quality time with each other.
If you are celebrating Valentines day at home
In case you plan on staying home on valentines day you can bring in the valentines day feel by giving your house a make over. Watch this video of how you can do it.
You blind fold his eyes and get every dish to the dinner table and then open his eyes
Play some romantic music
Keep the lights dim
The dice is yours, now make the most of 'together time' you both get.
If you are celebrating Valentines day out
You can plan going to watch the sunset together
You can plan on watching a movie if he is a movie person
You can dine out in some nice restaurant if he is a foodie
You could probably plan on going for a drive in the night
You could plan taking him to a place that has scenic beauty
To choose an apt romantic place on valentines day is based on your partners preference.
Idea No 7: All's Well that Ends Well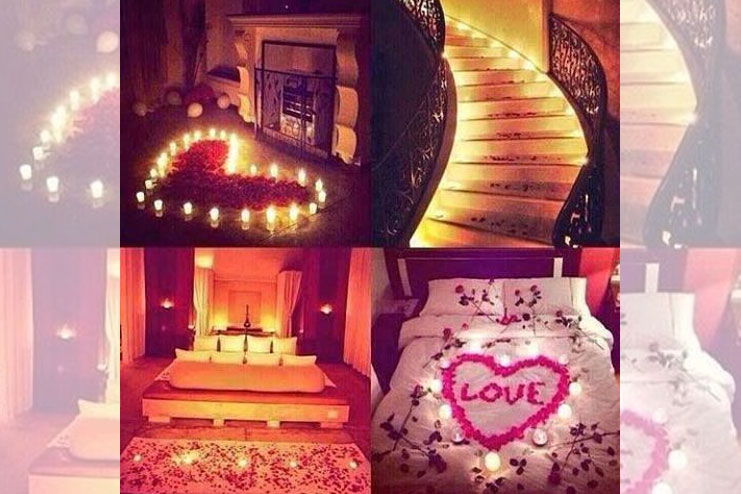 Running about the whole day would have been tiring for you, you would be overwhelmed and over filled with joy that you would be all drowned in the world of romance.
When you guys have settled down with all the celebration, you can have a drink together and you can look into his eyes and tell him how special he is to you, give him some good head and body massage and cling on to him for a while to relive the nostalgic moments both of you have seen throughout.
In times immemorial had Valentine not stood up for love. Today we would never know this precious feeling and we would not be even close to planning ideas on how to make valentines day special.
Yes Ladies! It is the season to wear on the romantic red dress with your prince charming. Do not let this golden moment fly away just like that, let it fly with all the oozing out romance in your heart and making the day worth it with all your efforts.
Try ideas to make valentines day special for your loved one. If you are single, it still does not matter. Celebrate the day for love and you never know you may find your Mr.Valentine the next time.
Red Roses! Time For Love! Just the two of you and the world apart!