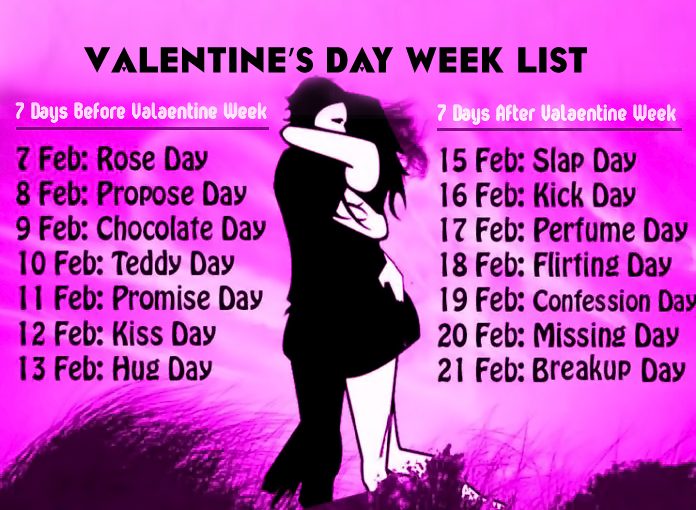 And here again, I wish for a scintillating Valentine's day celebration this year. For the day is not just about gifts, chocolates, cards and flowers but as day to celebrate love, joy of togetherness and the essence of relationships. So here comes yet another stunning and interesting compilation on Valentine's day
 week list which is not just all rosy but not so good days ahead of Valentines. This is the full Valentine's week list of 2018 beginning from Feb 7
th
and continuing until Feb 21
st
with every day being special for some prominent thing. Lovers and friends all around the world share these special items on these particular days to celebrate their love for each other. So as a tribute to the enchanting feeling of love and passion here comes an insight into February special days for lovers.
Valentines day date sheet gives an idea on how the days beginning from Feb 7th are special for lovers. Each day emerges from history of valentines day back from even the Roman times. And the current Valentine day schedule is just about feeling special, that warm of your relation must be celebrated each moment each day for it is not just you two in love but the entire universe arranging for your love to prosper. If you believe in true love, and you have faith in finding the right one at the right time, here is the time to put yourself into your relationship. For a true relationship must be cherishes and celebrated by the two people madly deeply in love. The Valentine week days are structured in a way that it gives you a step by step guide to confessing your love for your beloved. And for some other people the week ahead of Valentine is about losing or breaking up with someone you may not be in love with.
What is Valentine's day? And What is the history of Valentine's day?
Valentine's day from Historical Roman times as early as 4th and 5th century when this celebration was so strange where it meant to hit woman literally for being blessed. Then came the era where romanticism and passion rules along with Shakespeare and Milton. Everything comes up to the meaning of Valentine day, why doe we celebrate Valentines day on 14th Feb. Well! This day is believed to be the day when Saint Valentine was killed for supporting love and marriage in those times. The Roman King believed single and unattached men would give better performance than the ones who are in love so he prevented the soldiers and other men in his kingdom from falling in love and getting married.
With it Valentines day has become the second most popular and celebrated festival around the world. Every country has its own traditions and rituals but largely it all comes at sharing valentines day gifts and flowers and confessing your love for your partner, spouse, parents, siblings, friends and specially teachers who make up for the most preferred receiver of Valentines day cards.
What is the meaning of Valentine's day: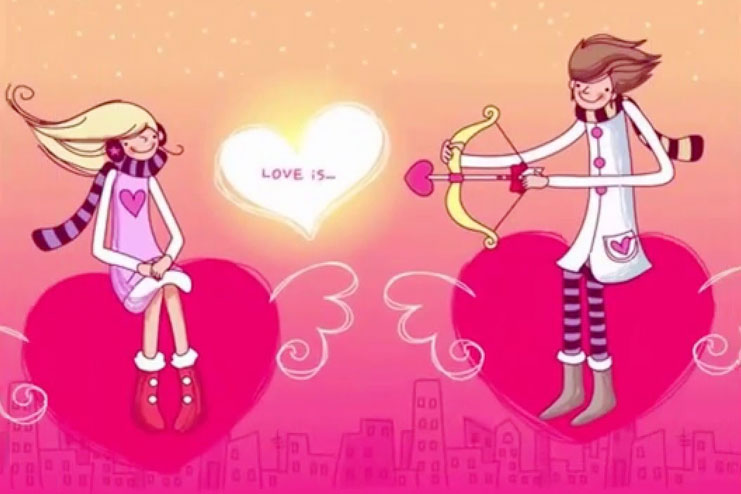 Simply, when you love someone unconditionally you mean to share your feelings and passion. And what better way than to have a day dedicated for all the expression and love you can bestow in addition to being in love always. For children Valentines day is all about bringing on their creatives selves and putting out some really artistic cards and gifts for their teachers and fellow class mates. This day happens to be the most wonderful day for schools, where teachers are the ones who get the most number of cards in the entire US.
Then for college kids and teens this day is a pleasing and delightful way of celebrating their first love, or someone special they just found or met recently. They have the most curiosity and anxiety for they are just beginning to understand love, passion, relationships and attraction. For them it is more about trend and flings as they are still not up to that level of feeling pure love
For adults it is all about their true love, the one special person they wish to spend their life with. The meaning of valentine day schedule is just about bringing their true emotions and sharing with their beloved.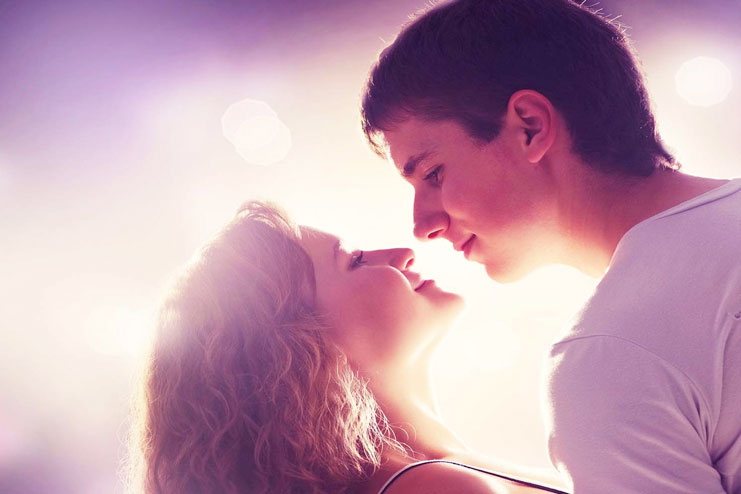 And for elderly, Valentines day is all about celebrating their lives, the love that has matured and bloomed all through ups and downs in their relationships and yet come out stronger than ever.
What is the valentines day date sheet, and how all day of valentine week progress: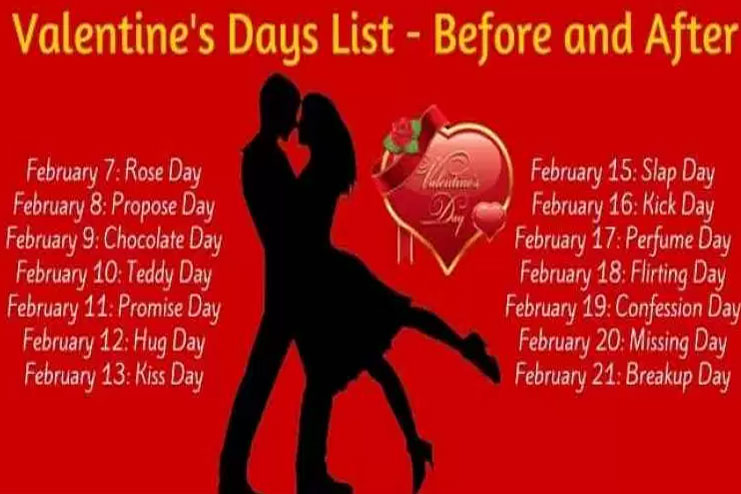 Valentine day has become not just a one day celebration now but a rather 15 day ritual with each day holding some specifics. So the 15 point valentine day list comprises each day be celebrated for something specific. All of the first 7 days add up to valentine day celebration and the next week takes it ahead to break up day which is not necessarily what everyone plans for but for those single or unhappy in love this can be a way out. Check out the Valentine week days and Valentine date sheet followed by most all over:
7th Feb– Rose Day
8th Feb– Propose Day
9th Feb– Chocolate Day
10th Feb– Teddy Day
11th Feb– Promise Day
12th Feb– Kiss Day
13th Feb– Hug Day
14th Feb– Valentines day
15th Feb– Slap Day
16th Feb– Kick Day
17th Feb– Perfume Day
18th Feb– Flirting Day
19th Feb– Confession Day
20th Feb– Missing Day
21st Feb– Break Up Day
The above details about valentine's day week list suggests how to propose a girl by first approaching then befriending and then slowly taking tit forward to reach 14th Feb which is the D day for lovers. And then base don your experience you slap the next day and in a span of 7 days reach at a point where you break up if you do not feel your relationship is true. Before we proceed, we wish a very happy valentines day week with hopes of finding your true love. Let us look at the days of valentine week which not just have social media trends to set in but also to roll out the love and passion you have for your beloved:
1- Rose Day celebrated on Feb 7th: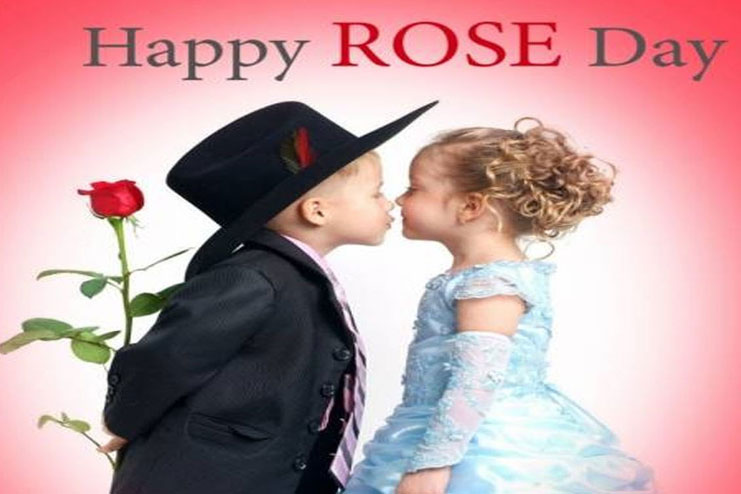 Rose day is the day which begins days of valentine which will progress from 7th of Feb until 21st Feb. All that red crimson cherry and scarlet on top of wooden sticks is sought out and given to the beloved. This is not just a day for showing your lover how passionate you are but to share love with friends and family too. So giving red roses is the way ahead from this day. And commencing the valentines week ahead with rose means you wish for the relationship to bloom and reach its glory. Rose day is celebrates with lot of zeal and enthusiasm, that the sale of roses goes to never before high and one long stemmed red rose can cost as high as $75. For some red is just not the color yet, for their relationship is just at the beginning so begin with yellow and proceed to red in the course of time.
History behind giving red rose just at the beginning of Valentine week date sheet:
Goddess Venus who is the Roman goddess of love, sex, beauty, desire, fertility and victory. And she favored roses for they depict immense love, passion, desire and seduction. Also red color is a symbol of passionate love, so the tradition of giving red roses came in.
2- Propose Day celebrated on Feb 8th: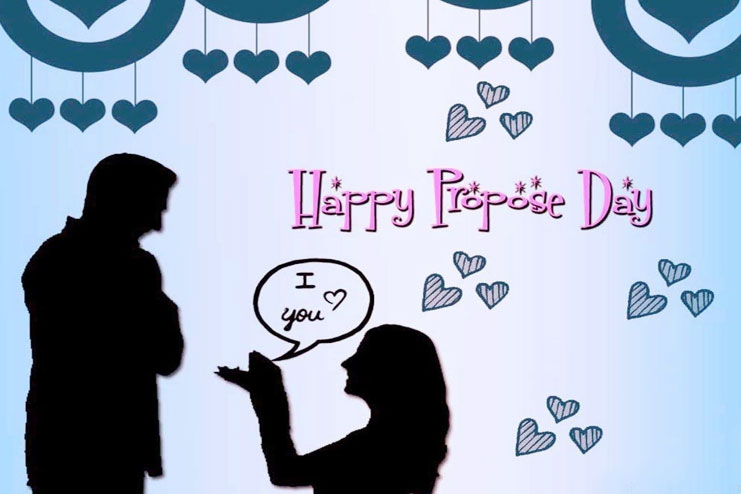 Propose day is the second day in valentine day date sheet. You approach your beloved and confess your true love for him or her and then you propose them for a relationship based on passion, intimacy, love and admiration you feel about them. Organize your proposal in a way that reflects your true passion, have something special set up and propose straight from your soul to show how much he or she means to you. So pour in your heart on this day, for you know you have met your lobster.
3- Chocolate day celebrated on Feb 9th: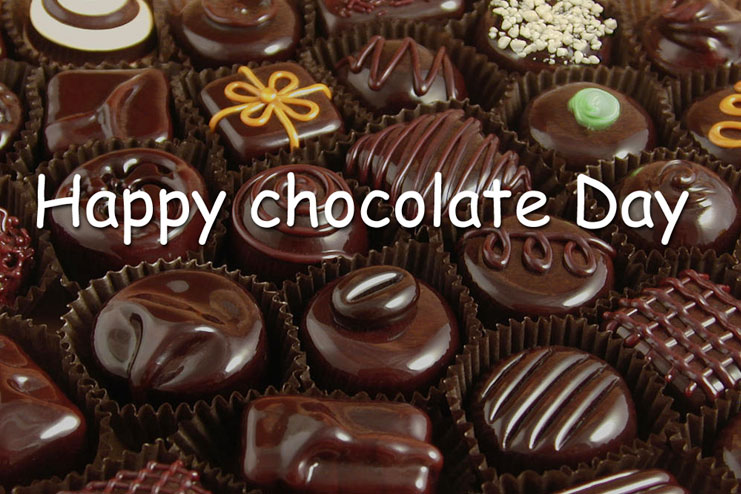 Heart shaped Chocolates are the true inspiration for us every valentines. And they represent the sweet and bitter combination which is what life is. Every relationship symbolizes the taste and depth of the chocolates. Your love is sweet and strong, passionate and filled with excitement and also has some downs of bitter days when all you need is to hang on and carry yourself forward without losing it.
History behind giving Chocolate on the 3rd day of Valentine week date sheet:
Giacomo Casanova is famous in the history as a womanizer who has elaborate affairs with woman. He represents love and lust with the element of pure passion. And chocolate was the favorite dessert of Casanova, so it is believed that sharing chocolate came in just because it somehow represented some strong form of love and passion. Chocolate is also believed to be good for heart and instigates desires in us. So to get steamy and feel the passion, gifting chocolates on valentines came into being
4- Teddy day celebrated on Feb 10th: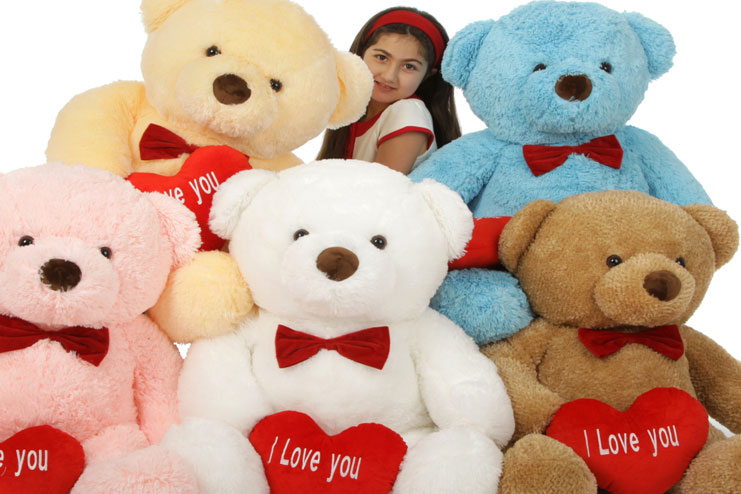 Teddy bears represent warm hugs and most woman like teddy bears a lot. To make your beloved feel special, teddy bears are just the right choice, to show how much this relationship makes you feel the warm and love. Teddy bear colors also signify so much more than just love:
Orange teddy bear: You are all set to propose your beloved
White teddy bear: You are already booked
Black teddy bear: Your love is rejected by the person
Red teddy bear: Love is mutual and he or she also feels the same passion
Green teddy bear: He or she is waiting for you or your answer
Blue teddy bear: Your love is so deep and passionate
Pink teddy bear: your proposal is accepted
Purple teddy bear: Better luck next time
Brown teddy bear represents broken hearts
Yellow teddy bears means break up is official
5- Promise day celebrated on Feb 11th: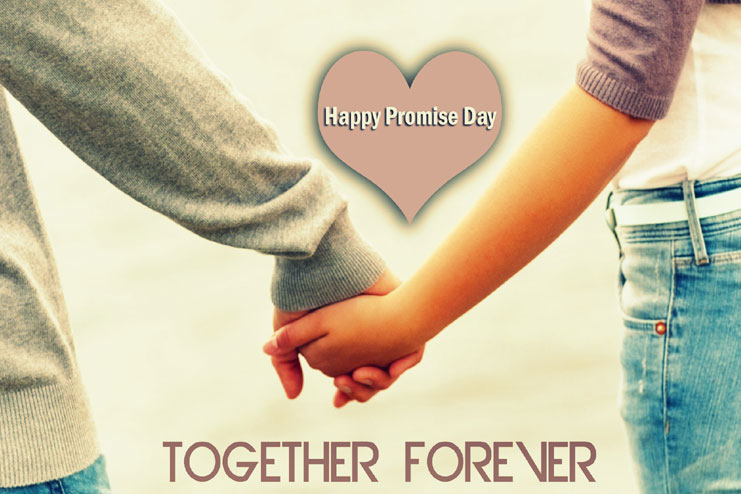 The fifth day of valentine is promise day. This day is all about promises and accomplishing them. Promises is an extremely vital part in your relationship, and when you commit to something and accomplish your promises you make your beloved believe that you are the one for them. Do not make false promises as its not just making a promise but keeping it up too
6- Kiss day celebrated on Feb 12: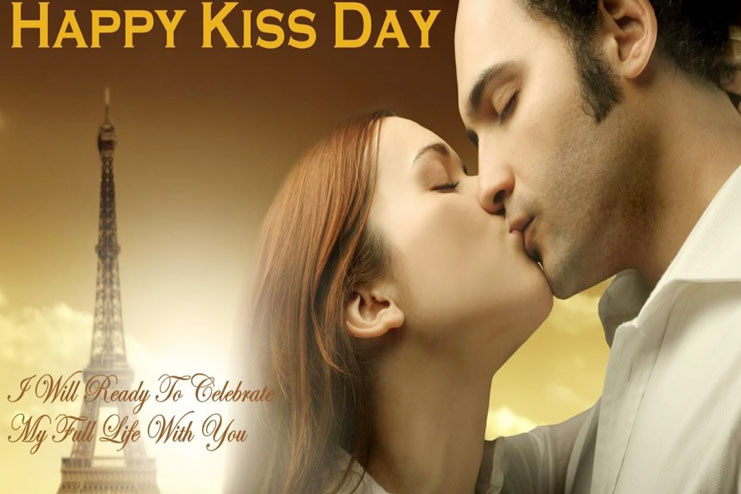 Kiss is the silent language of the heart. And it conveys so much to our beloved, in addition to love and passion. It reflects love, passion, affection, greetings, wishes, peace and good luck; so many things. Interestingly the marriages are sealed with a kiss stating affection, love and commitment for each other. Gentle kiss is an intimate expression of love.
History related to kissing during the valentines day and XOXO:
Writing XOXO on envelope and kissing your beloved have some historical significance too. XOXO makes your face turn just like you are kissing someone. So show your affection and tenderness by locking lips this valentines
7- Hug day celebrated on Feb 13th: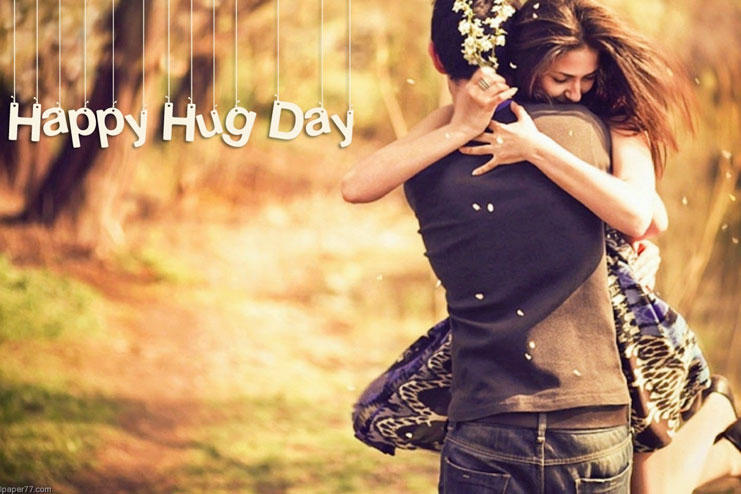 Hug day is celebrated to show the warmth and love you share with your beloved. Go ahead and give them a tight hug for your love and passion must be shown deeply for the celebration of Valentines.
8- Valentines day celebrated on Feb 14th: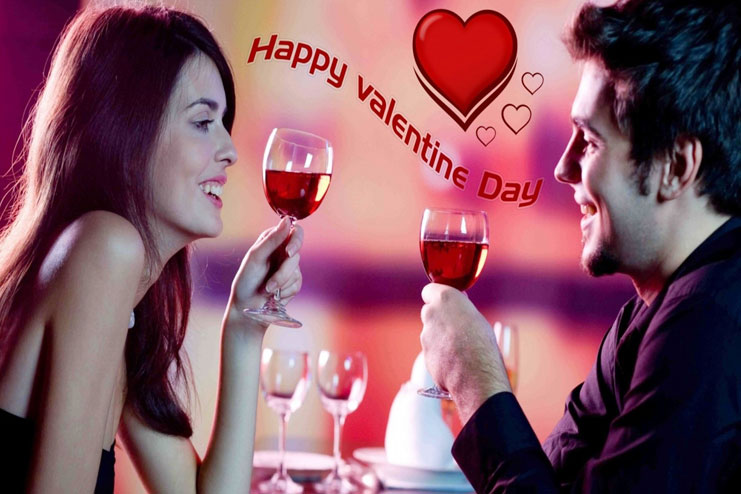 And finally, all of this culminates into the day filled with so much love, passion, admiration, affection and desire. Feb 14th is the day Saint Valentine was killed and to honor and respect his belief and faith in love this day came into being. Historically Valentines day dates back to Christian saints and Greek and Roman mythology. Cupid the son of Venus (god of love) was a mischievous boy and he carried bow and arrow to which the mythology states he points the arrow and makes people fall in love. That's how the term playing cupid came into being.
Anti Valentine's day list:
Yes for some valentines day does not come up like the most rosy and passionate time. And their life may not be as lovey dovey as the others. So there is a social trending thread on anti-valentine's week. The week just after Feb 14th when you know it don't work out for you or worked out the wrong way. Here are your days for valentine not so happy happy though:
9- Slap day on Feb 15th: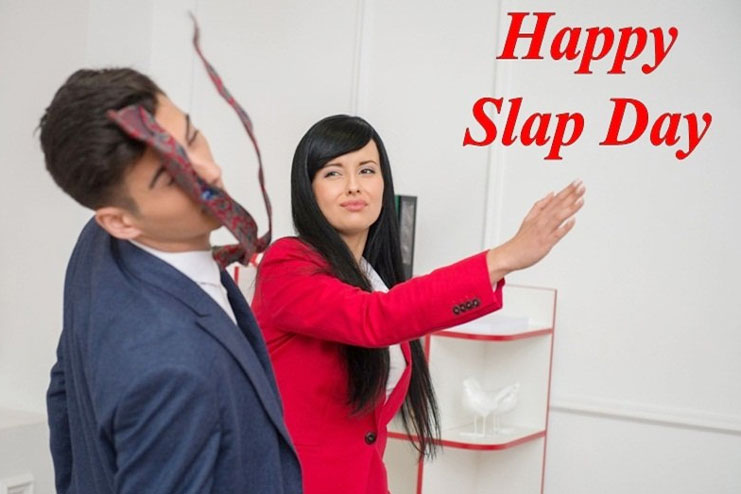 When things do not go right and you end up experiencing things which ideally you should not have, well! A slap represents a push back to the one who came in at the wrong time with wrong emotions. When a guy or a girl rejects a proposal it represents a slap in the face. This is more like the face palm moment when you did not approve of the progress someone not so dear made towards you
10- Kick day on Feb 16th: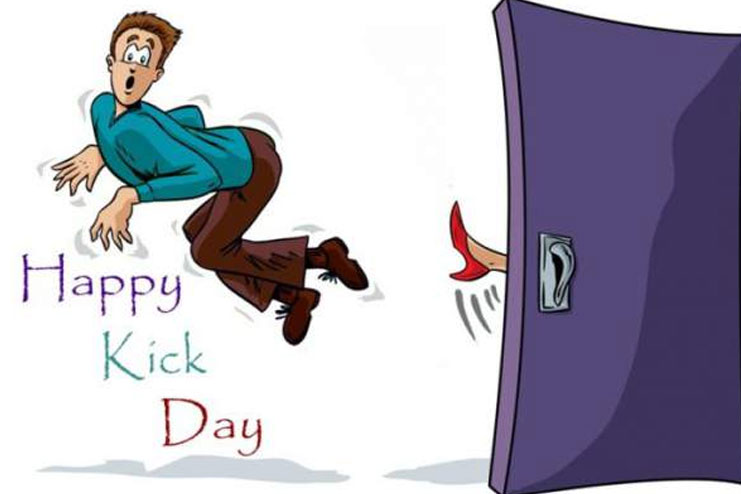 This is a very strong way to show what the other person did or is doing again and again is not accepted. This is the worst day for any lover, and this certainly is not an expression one would wish to undergo not at the giving end and most certainly not at the receiving end.
11- Perfume day on Feb 17th: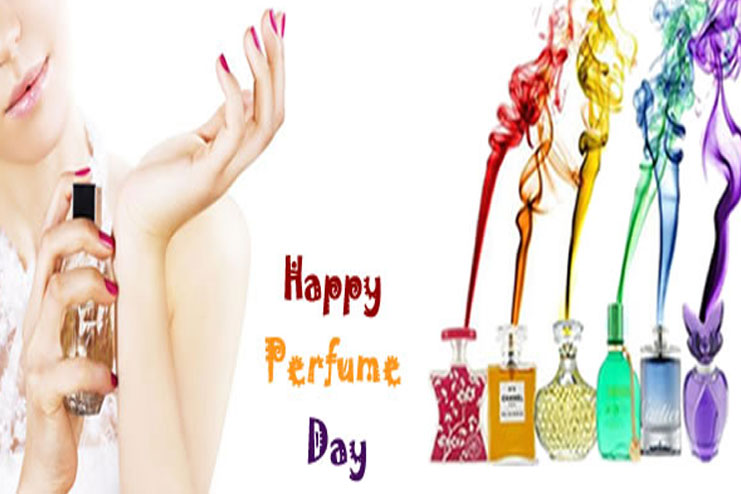 After that not so wonderful kick lovers share perfumes to experience fragrance of peace and harmony. Gift perfume on this day to allow a ore friendly relation to begin after that ugly spat.
12- Flirting day on Feb 18th: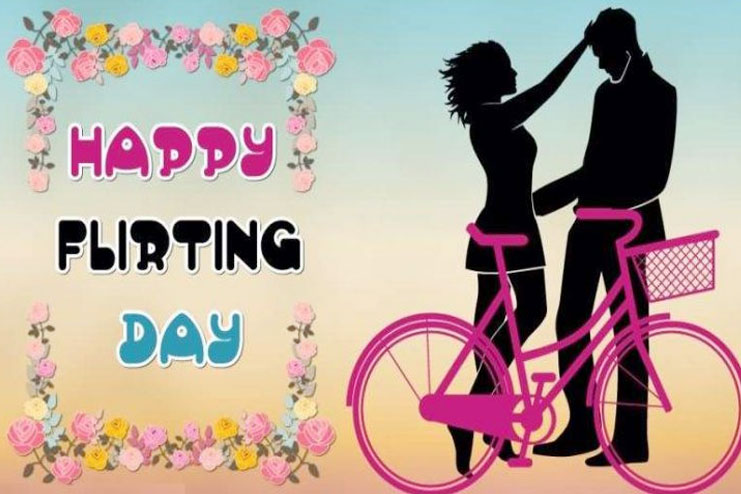 So after that ugly wind up its time to begin afresh. Begin flirting as you have to find someone soon. Both men and women flirt on this day to find someone new someone they can fall in love with.
13- Confession day on Feb 19th: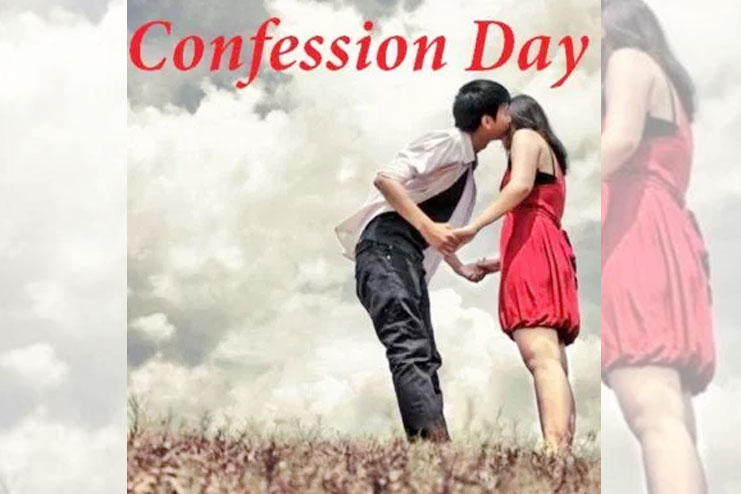 This day is not just for those who fell apart but also for those whose proposal was accepted, it is time to confess what you may have done intentionally or unintentionally which may or have hurt him or her. Many couples wait for this day to confess anything they did
14- Missing day on Feb 20th: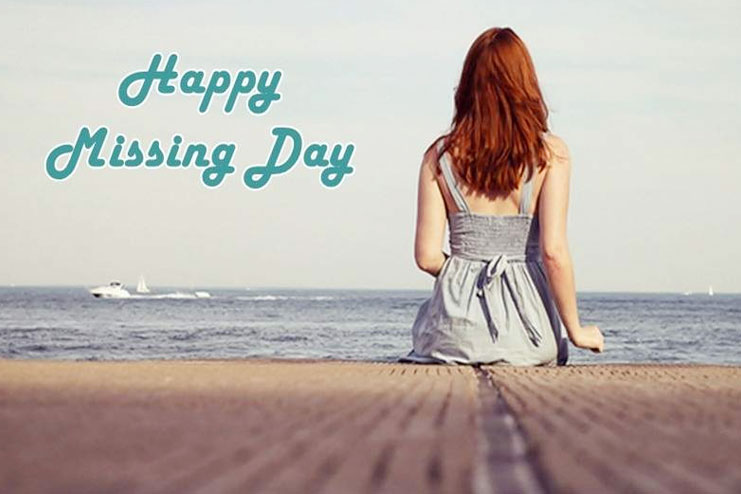 Missing your beloved, well this is the official day to miss someone near and dear to you. Not literally you can celebrate this day but this day reminds you of those people with whom you spent some special part of your life. Who may or may no longer be that part of your life anymore.
15- Break up day on Feb 21st: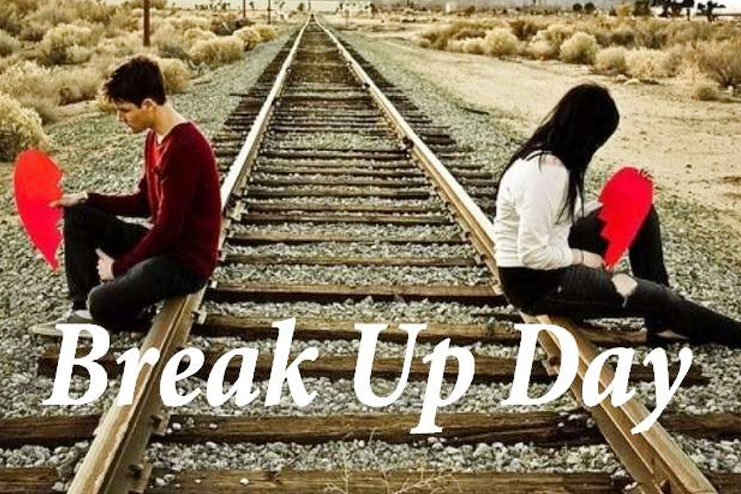 Well for all those relations which were not on the right track and even the beautiful days taking upto valentines day could not sustain the love and passion it is time to call it quits. Breaking up may be extremely painful but right thing to do when no one among the two is happy and there absolutely seems no future together. So this ends valentine all days list here with, though it seems painful with break up but when we talk about love one thing is for sure, " Love is happiness for some pain for others, passion for some refrain for others and no matter how deeply you feel it may or may not be reciprocated by all"
Share ahead and keep writing us, we love hearing from you!