Any man who takes the time to study women, will understand just how important shoes are and the direct co relation they have with their personalities. It is true, a lot can be guessed bout a women by just looking at the shoes she is wearing.
From her mood, to her personality type, to her feelings, income, political views, social status, etc, your shoes are not just a part of your wardrobe anymore, they have a lot to say.
Whether a girl wears the agreeable "loafers" or the high maintenance " heels" there is a lot you can just tell about the way she chooses her footwear. There are various studies that have figured out just how much of an impact one's shoes can make.
And even though one might agree that the footwear can reveal a lot, let's have a look at what exactly dies your footwear say about you. And considering how diverse a lady's shoe closet can be, here are the various results:
1. Loafers and oxford shoes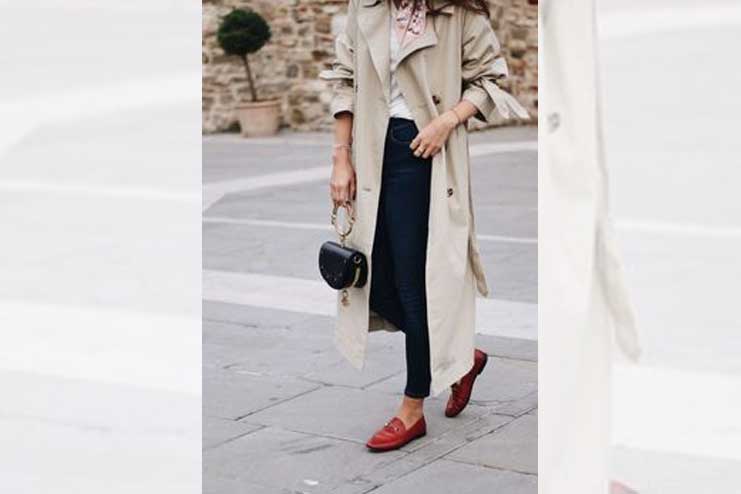 Timeless, fastidious and creative- this is for the independent women. You take your cue from practical viewpoints and luckily for you, these shoes have been in trend for the past few years. They are versatile and edgy at the same time and can make one look very quaintly stylish.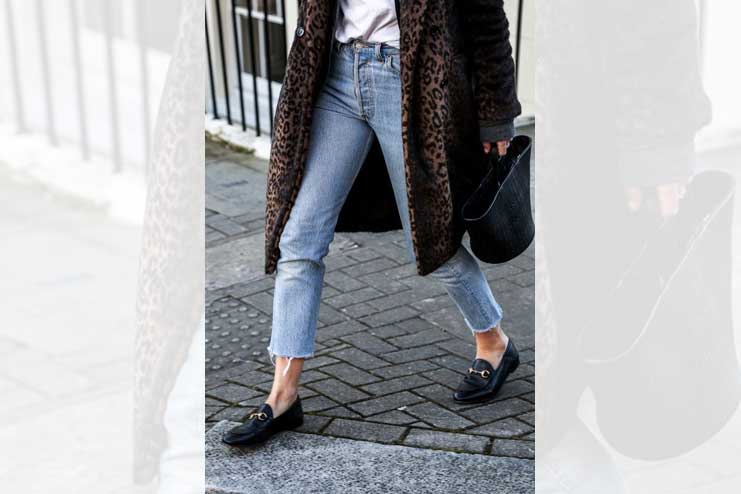 Women who wear loafers are known to be particular about heir work and always pay extra attention to detail. They are steadfast, make sound decisions and have a very good work ethic. They are known to take their responsibilities seriously and are creative. They perform any job they are given with utmost sincerity, whether it is at relationships or at work- they are the ones who can be relied upon.
2. High heels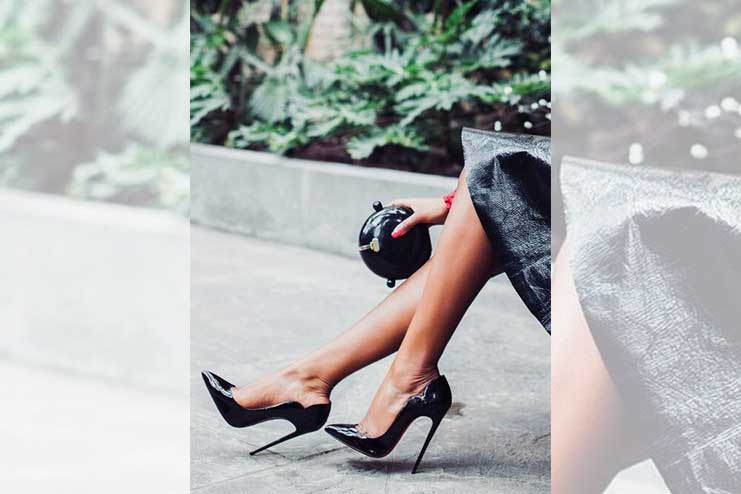 Now these are the women who turn heads. Along with the obvious that they love attention and have eye for all things aesthetic, women who prefer high heels are also extremely determined and are known to be go-getters. Because they do mind a little discomfort, this goes to show that they are not scared of an adventure and are open to possibilities.
They often speak their mind and maybe regarded as high maintenance or demanding but more often than not they are also independent and have really good tastes in everything. This is a woman who is confident, stylish and has lots of sex appeal. She values beauty and she knows how to work hard for what she wants.
3. Booties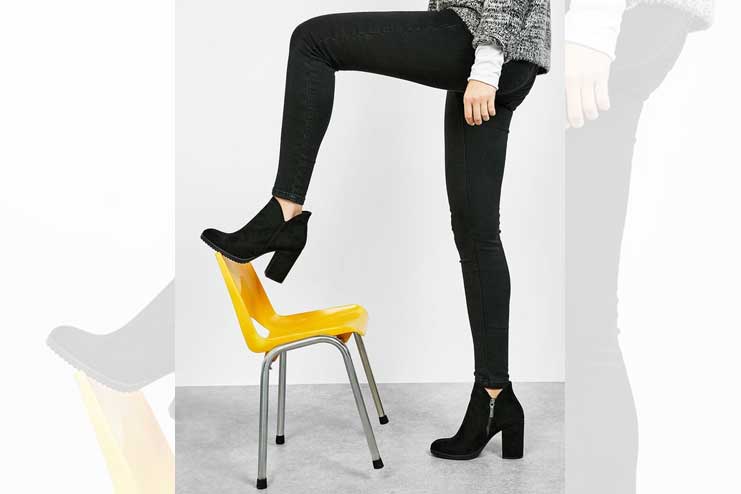 This one is unique. Booties or ankle length boots are not just sexy but they also make a different statement, it is said that women who wear booties are usually very assertive and they have a more evolved personality where they are not unfamiliar with ways in which they can amp their sex appeal.
They are also very determined, well travelled and sociable. They know how to take charge of moments so they are definitely someone you would call in times of crisis. They are self assured, make rational decisions and very clear about their choices. And if the moment arises, they are not afraid of taking the centre stage. In short they are the perfect balance of aggression and charisma.
4. Flats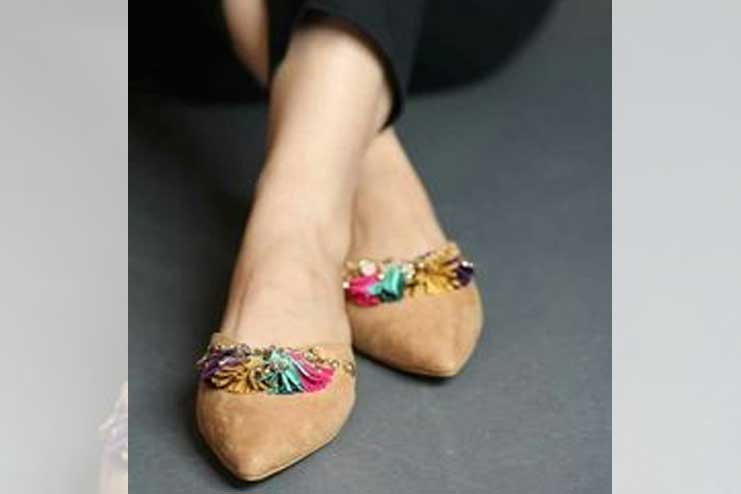 These are the most convenient of all the shoes. Women who prefer flats are known to be non fussy and extremely kind. They are generous and often the most hard working participants who do not work for attention or plaudits. They are also laidback but not lazy and very down to earth. They can also tend to be conformist and traditional.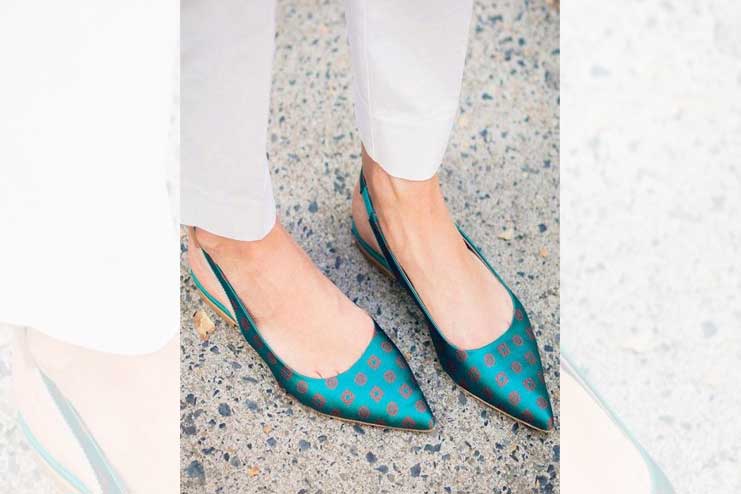 But their easy going approach is in no way lazy, they can own flats in all most very colour , every design and be particularly neat about it. They are also organized and very warm without causing much drama. And if it wasn't obvious, they prefer comfort over most things.
5. Running shoes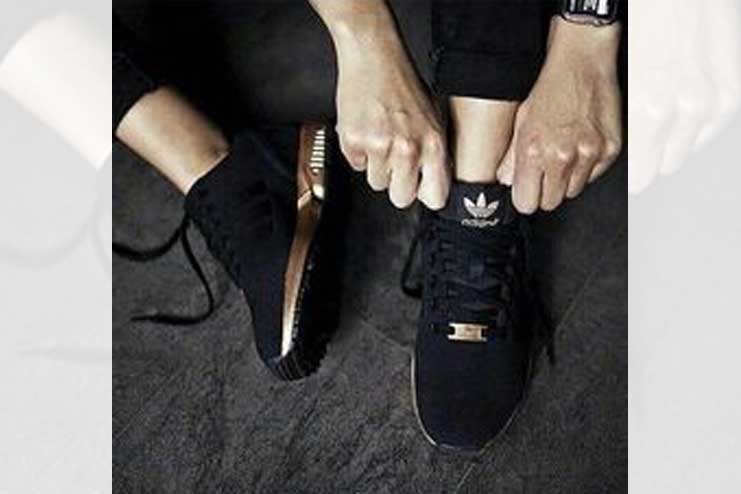 These are the goal oriented achievers. Though some might say that the sport shoe fascination should be restricted to college and not the adult life but women who are inclined towards mostly wearing sports shoes are no nonsense and get straight to business. They are very task oriented with no frills and are also very fit or are working towards it.
They are practical and on the go. Not only are they constantly in motion , but they are also very confident and very organized. They are efficient, great at multitasking and also the ones who are most likely to stick to their new year resolution.
6. Wedges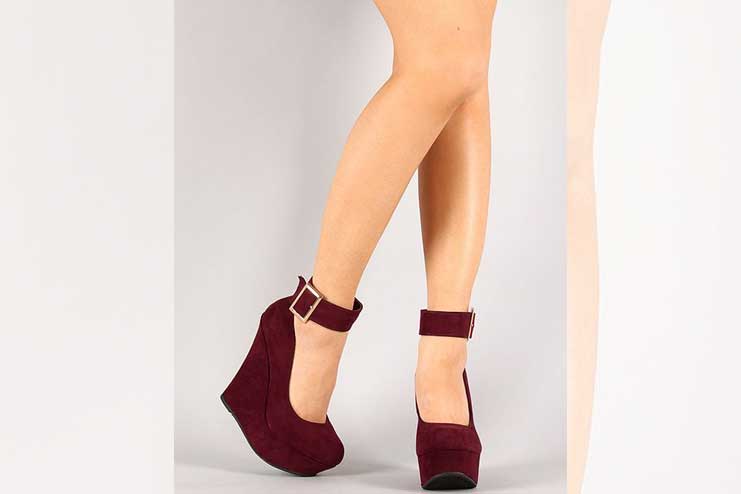 Now this one is an interesting choice. Wedges are almost similar to heels the only difference being that they do not have the discomfort of it. There is an interesting psychology behind this as it has been discovered that women who tend to wear wedges over heels are found to be more insecure. The whole factor where they want the style but not the discomfort gives us a unique glimpse into their psyche, some studies go as far as to say that wider the heel, the more insecure they are.
This middle of the road approach is whats common among wedge bearers, but this in no way means that women should not wear wedges. To each her own. Wedge wearers are also the right blend of narcissistic and altruism. They have the balance and the vision to work efficiently yet in style.
7. Sneakers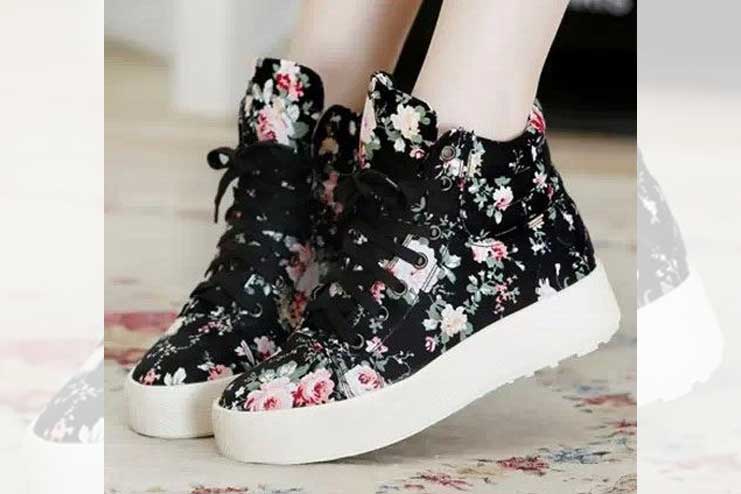 Lo and behold, the more easy going cousin of the running shoes. Sneakers maybe a little too childish for the adult world, but you cant deny how cute they are. They can get along with age group because they are just that versatile. They understand ease and comfort and are generally more outgoing. They goal oriented but they also know how to enjoy the moment.
They are ageless, fluid and adapt to situations very easily. They are open to new adventurous and are usually people who are willing to explore, discover more avenues. They are productive and ready t get work done without having to ransack their entire wardrobe for it !
8. Clogs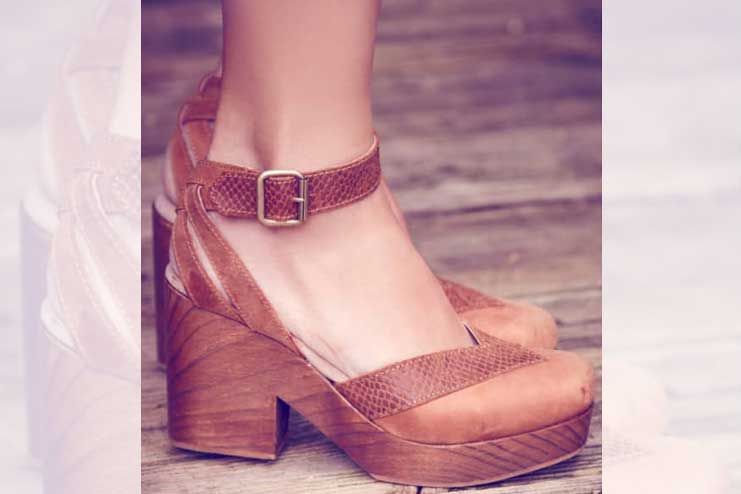 Women who wear clogs have a lot of positive qualities. It is quite a coincidence that a lot of social workers, nurses, chefs and health care professionals also wear clogs. They are very generous and hardworking and overall have a very good , helpful nature. They are outdoorsy and love going on adventures. They do not care so much bout the superficial things and are usually regarded a sold souls.
They are firm rooted and look for the simpler pleasures in life whilst being helpful towards others. There is not much drama with clog wearers usually, and they are very non judgemental beings with loving spirits.
9. Flip flops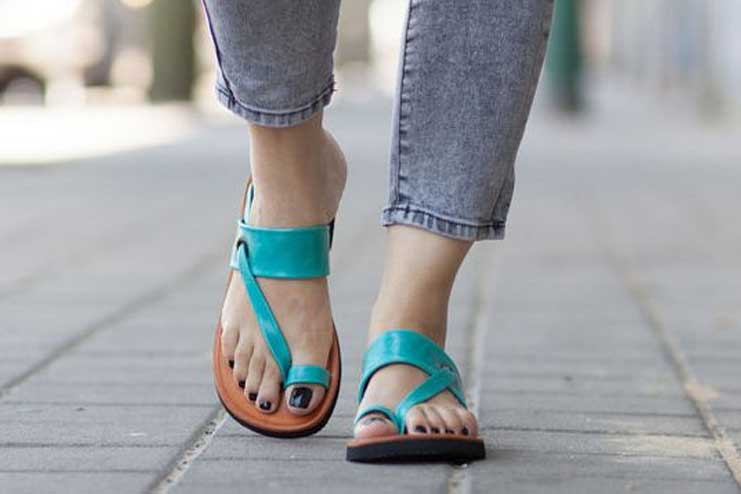 Yes, welcome to the land of comfort. Women who wear flip flops are truly above the frill and superficiality and do not care about superficiality. They want to b at their comfortable best and are very easy going. Though the footwear choice might not be great for formal settings, it usually indicates that they are free spirited and not bound by rules. They are spontaneous and chilled out and usually easy to be around. Though some might consider them a little too relaxed, women who mostly wear flip flops are no doing so whilst thinking about other's opinions.
10. Work boots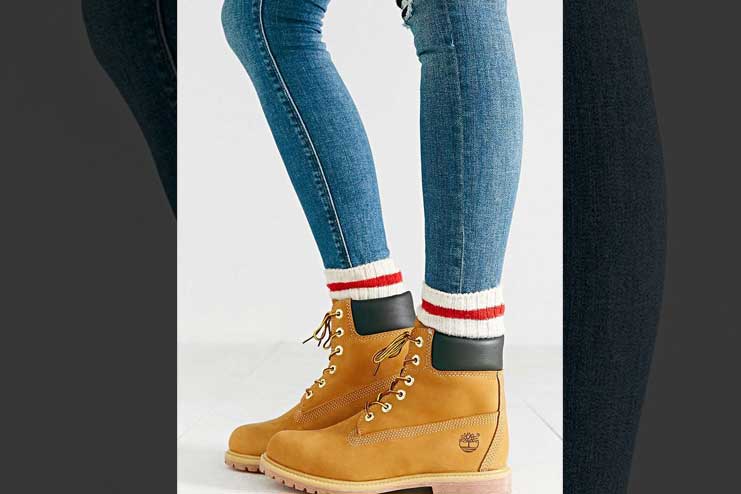 It does not get more real than this. All those who plan ahead are the biggest fans of work boots. They prepare beforehand for unseen obstacles and now how to maneuver their way around tough times. Just like their footwear choices, their life choices are also tough and practical and without any stupid dram. They value time and are mostly punctual. They do not have the patience for excuses and get to the task immediately. Extremely reliable and always responsible, whether its a trek or its a decision, you can vouch for the ones who wear Doc Martens!
11. Kitten heels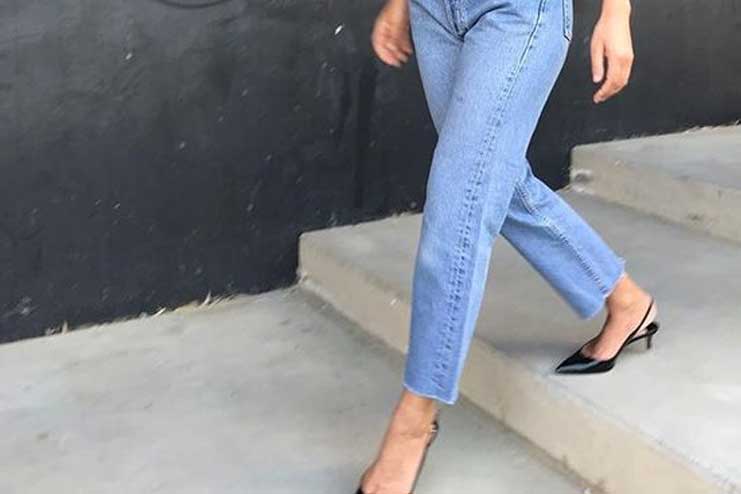 Kitten heels are way shorter versions of the actual high heels.they are cute, they are stylish and they are not as difficult to handle as actual high heels. But along with that comes the worry of not being taken seriously. Just how problematic are a few more inches, their choice of heel leght goes to show that they do not take as many risk and prefer to stay in their comfort zones. They aspire to look cute and feminine but they do not want to make a lot of effort to look the part. They are also more work oriented and are more womanly than girly.
12. Peep toes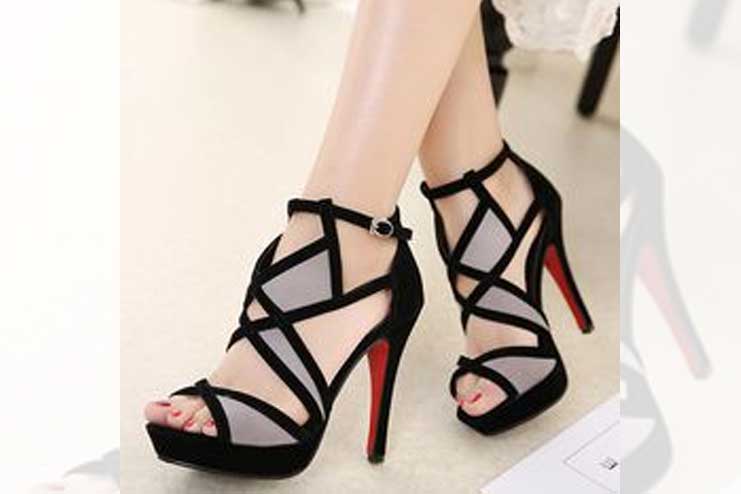 There are so many sides to this , but the one that is constant that if you prefer peep toe pumps, you are an absolute "girl boss". they are cute, flirty yet they are also resolute and compassionate. They are the most mature of all the shoes, and it is said that if you ever want to get a job done well- you call the woman with the pumps. They are also playful and outgoing at the same time, which explains how they can garner so much control over the situation so well, so soon.
The peep toes are also the rebellious cousin of high heels, where they are not as conservative as some, and more on the mischievous side. They can be worn on numerous occasions and show the bold side of the wearer.
13. Lace up shoes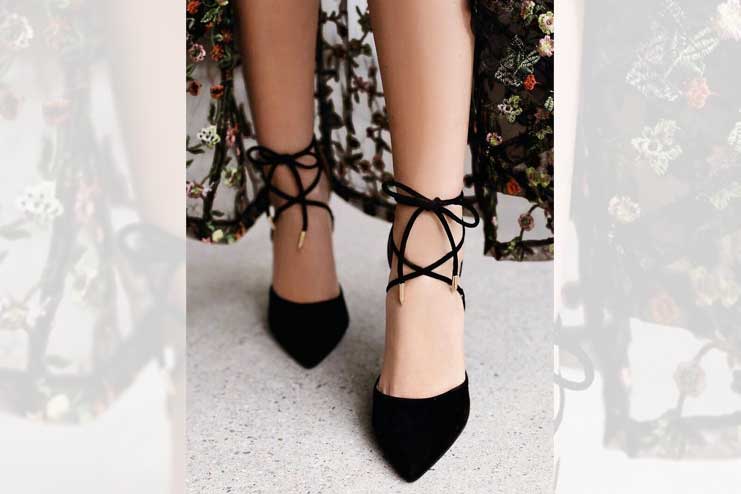 These are for the ones who are not afraid to defy the norms. They are more passionate and definitely more creative. They give the unusual twist to usual patterns- literally. They are cute, artsy and obviously outgoing. Thoughtful and ready to make efforts, women who wear lace up shoes, gladiators, or any shoes that involve little more effort are not afraid to go the extra mile and have an eye for detail.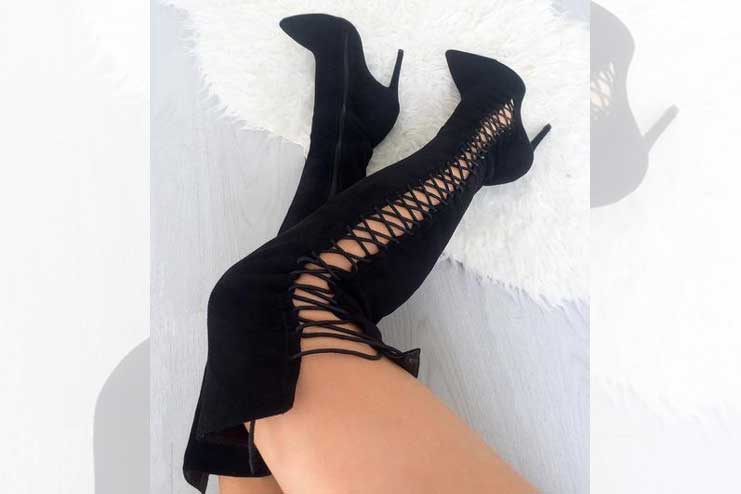 Whether it is the sexy lace up boots, or some niche material, you know they take extra care about their appearance and want to make a statement. They are stylish and suave , and understand the importance of individuality and will not just follow the herd for the sake of it. The women who go for these types of shoes have a strong personality are usually determined about their goals.
Many women, Many Shoes
Most men would not understand the deep relationship women share with their shoes, but little do they know if they were to pay a little attention to a woman's footwear, they would know exactly who they are pitted against. Women are obsessed with shoes, and no matter how much some women might claim they don't really care, they re making a statement even when they are not.
It has often been noticed that women who wear extremely dramatic shoes have infact really calm personalities. Think Rita Or or Lady Gaga, they are usually zen celebrities who make massive statements with their outfit and footwear choices.
A lot of extroverted women have been known to wear shoes that are comfortable and worn in. On the other hand constantly buying new, shiny shoes is attached acute anxiety when dealing with social situations. What type of colors you go for also say a lot about you. For instance if you like going for extremely bright, happy colors- it can be concluded that you are an interesting person who wants to keep things lively , or it could also mean that you are kind of high maintenance. On the other hand if you usually go for dull or boring designs, it could mean that you have a repressed personality and like keeping to your self.
But no matter what you prefer, one cant deny the irreversible impact they can have on your mood and your personality. Shoes are an integral part of a woman's Daily life, and you have the power to edit and recreate your style every single day!