Antibiotics are the powerful medicines which help fighting disease causing bacteria. And these antibiotics are the most prescribed drugs currently. Antibiotics have properties which inhibit or kill bacteria from spreading further. But taking antibiotics in larger doses or frequently may make our body antibiotic resistant which is harmful. So to check their doses we must check out some of the strongest natural antibiotics which are proven effective and also have no major side effects. We are so used amoxicillin, Penicillin and the likes that even for a minor infection we tend to take them. While for wounds and infections which are big, these antibiotics are the only way ahead but for minor ones; or for preventive mechanism, natural antibiotics are the best remedies. They not just help in fighting disease causing infections but also help in building strong immunity in our body.
Some Powerful And Strong Natural Antibiotics:
While these natural antibiotics may not be a substitute for the prescription drugs but they are helpful in preventing and also treating some routine infections which may end up being severe if not attended to. These natural antibiotics can be supplemented along with the prescription ones, for more immunity against disease causing infections. Some of the strongest natural antibiotics include:
1. Garlic: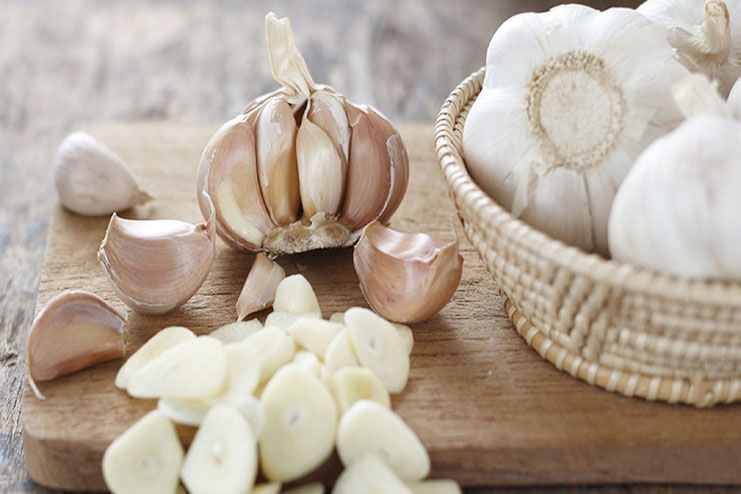 Garlic is the most powerful of all natural antibiotic and is available in abundance. The health benefits of garlic are immense and if taken regularly it acts as a preventive too. Garlic is not just a natural antibiotic but also an anti-fungal and antiviral agent. Garlic contains the sulphur compounds called allicin which give them its antibiotic properties.
Garlic also safeguards the beneficial gut flora. Garlic also contains phytochemicals. Garlic promotes the growth of healthy intestinal microflora by acting as a probiotic and helps in keeping fats from oxidizing. Garlic also prevents against DNA damage, sunlight damage and also shields from radiations. Garlic can help in fighting worms and parasites in the body and helps in improving digestion.
Infections that can be cured and prevented with garlic:
Garlic can help in fighting common cold, cough and flu infections
Garlic if taken regularly can also help in preventing MERS
Garlic oil helps in clearing ear infection
Garlic eases fever
Garlic kills intestinal parasites which cause diseases.
2. Oregano Oil: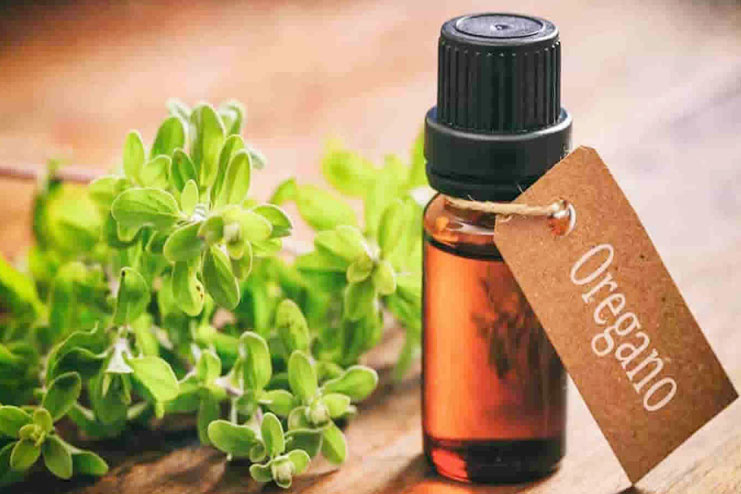 Oregano is power packed with phenol component thymol and thus it helps in destroying microbes. Oregano oil is great for strep throat, upper respiratory diseases like Sinus and also helps in treating other bacterial and viral infections. Oregano oil also helps in curing foot or nail fungus, in addition to helping in easing out parasite infections in the body.
Oregano oil is effective against the drug resistant bacteria as it contains a chemical component called Carvacrol. Additionally, it also contains antiseptic, anti-oxidant, anti-viral, anti-fungal, anti-inflammatory, anti-parasitic and pain alleviating properties.
3. Turmeric: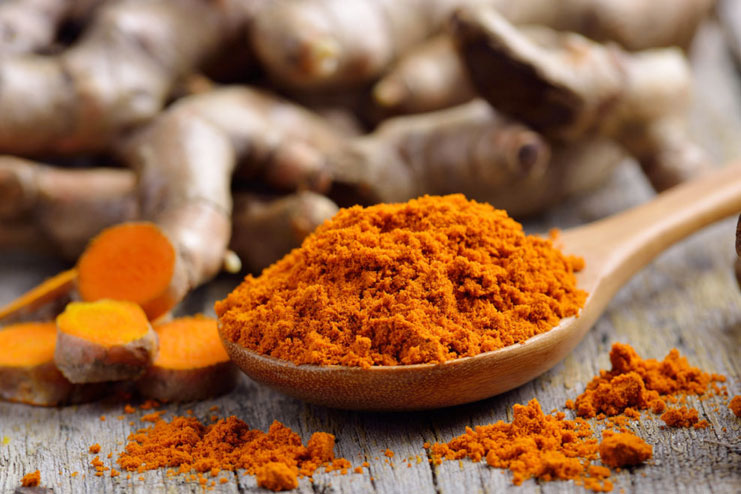 Turmeric is not just an antibiotic but has some proven medicinal properties so it gets wide usage in Ayurveda and Chinese medicines. It not just destroys disease causing infection but also helps in promoting the immunity of our body naturally. Turmeric contains an active ingredient called curcumin which gives it the properties as an antiseptic, anti-inflammatory, anti-microbial and more. It helps in preventing and curing cold, cough and gastric infections. It also prevents from allergic rhinitis and hay fever. Turmeric is believed to be good for any and every kind of infection.
Read: Side effects of turmeric on our health
4. Echinacea: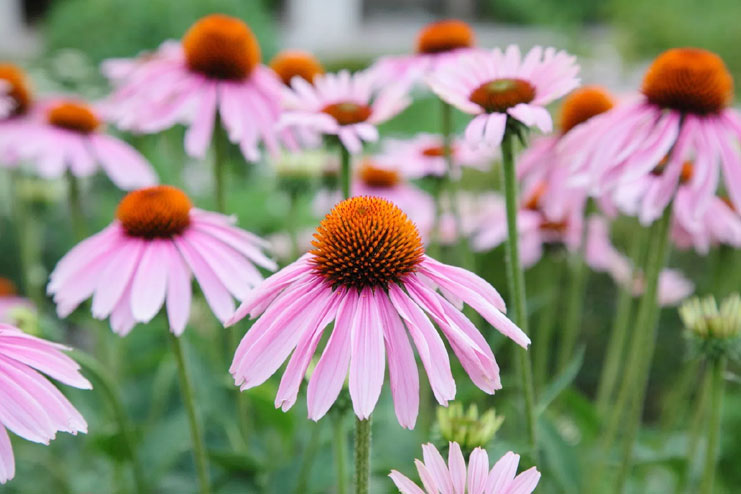 Echinacea is a powerful natural antibiotic which helps in treating wounds and bacterial infections. It also builds up our body immunity and fights several infections. Echinacea is a kind of daisy and is one of the most extensively studied herb. It also helps in treating a number of other infections like urinary tract infections (UTI), genital herpes, vaginal yeast infections, bloodstream infections, flu, tonsillitis, gum infections, Streptococcus infections, Syphilis, malaria, typhoid, diptheria and more.
5. Manuka Honey: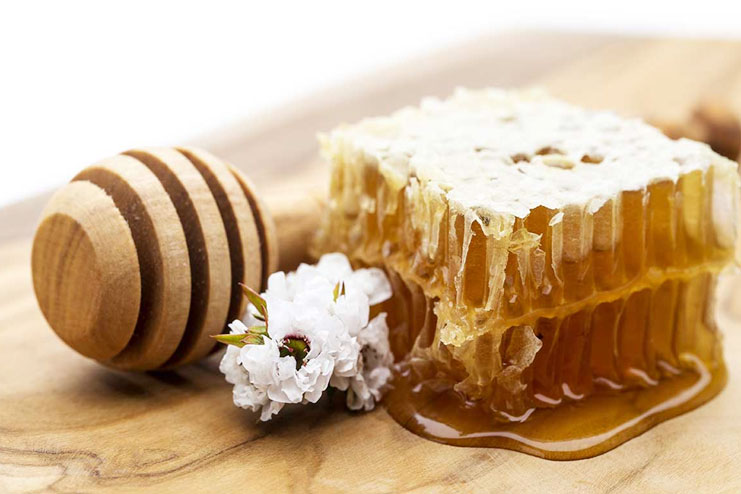 Manuka honey from New Zealand is best for curing infections. Clinical trials have stated that manuka honey is effective in treating more than 250 strains of bacteria including MRSA, MSSA, VRE, Helicobacter Pylori (which causes stomach ulcers). It is also good in case of skin based infections, gingivitis, dental plaque, sinus infections, neuropathetic diabetic foot and more.
Manuka honey has strong antimicrobial activity against multi-drug resistant pathogens. It can also be used tropically on minor cuts and scrapes too. It also helps in easing and curing minor burns. Manuka Honey is also rich in naturally occurring hydrogen peroxide, methylglyoxal, and dihydroxycetone which help in anti-microbial properties.
6. Thyme: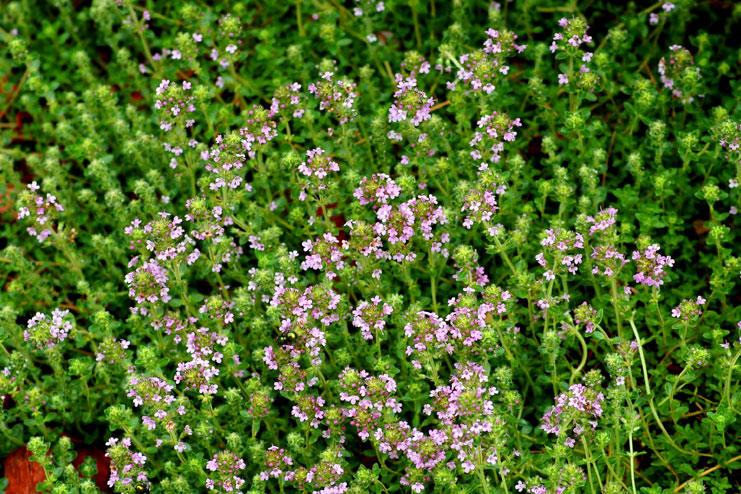 Thyme essential oil is a great disinfectant and also acts as a natural preservative. It helps in curing bacterial acne effectively. Thyme is an evergreen shrub with medicinal and culinary applications and it is rich in anti-fungal, anti-oxidant properties in addition to the fact that it boosts immunity provides relief from stress, improves blood circulation and vision, also cures respiratory ailments like bronchitis and seasonal allergies.
7. Olive leaf extract: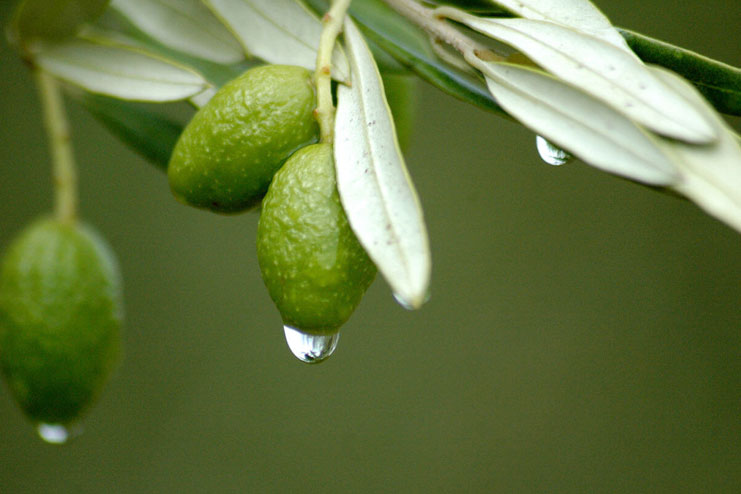 Olive leaves contain a phytochemical called oleuropin which comprises elenolic acid, that inhibits the growth of bacteria, fungi and viruses. Olive leaf extract works best in reducing fever, cardiovascular health and brain functions. It also lowers blood pressure naturally and prevents infections. It also has anti-cancer properties and strengthens bones. It protects DNA cells and prevents cancer cells from multiplying too. Olive leaf extract is anti-obesity and anti-diabetic thus it helps in reducing body fat and aiding proper metabolism.
8. Cayenne Pepper: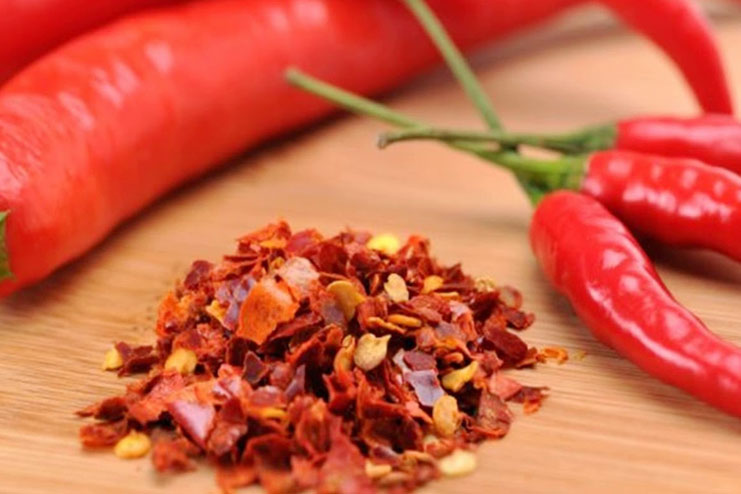 Cayenne pepper or capsicum is a strong spice with antibiotic and healing properties. It is particularly helpful in resolving vulvovaginitis in women. It is also very effective home remedy for strep throat, it boosts metabolism, improves digestion, reduces pain, lowers blood pressure, prevents cancer, protects the heart, detoxifies the body, clears congestion, improves immunity, heals tooth-aches,
Also improves skin and hair health.
9. Colloidal silver: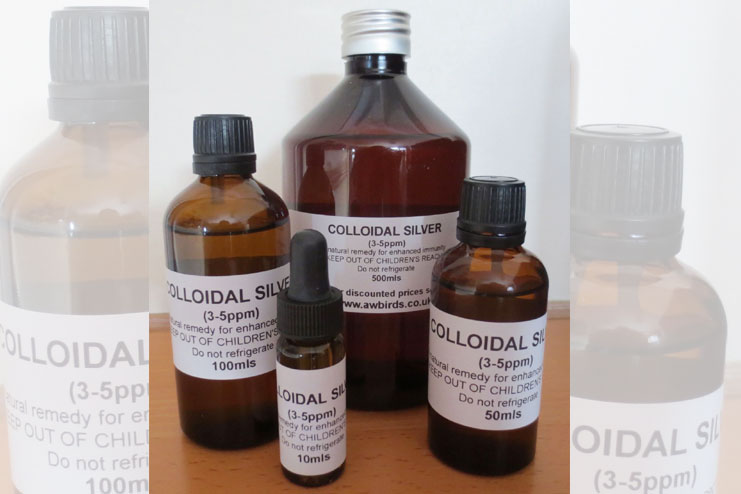 Colloidal silver has oozing antibiotic effects and it kills bacteria even those which are resistant to all antibiotics. It is effective in treating swimmers ear, tooth infection and skin allergies. It is anti-bacterial, helps in wound care and improves skin health, also helps in treating pink eye and ear infections, in addition, it also contains anti-viral and anti-inflammatory properties thus helps in sinusitis, pneumonia and flu prevention and cure.
10. Ginger: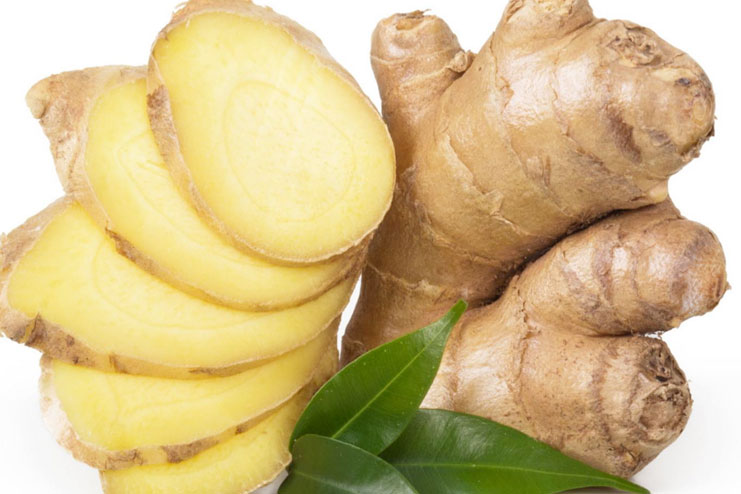 Ginger has rich natural antibiotic effects against fresh food pathogens like listeria, salmonella, and Campylobacter. Fresh ginger consumption also helps in increasing stomach acids and thus helps in calming the process of digestion. Ginger contains a bioactive substance called gingerol which gives it the medicinal properties. Ginger helps in reducing nausea, aids sleep, aids digestion, helps in fighting flu, cold and cough. Ginger also helps in reducing muscle pain and soreness and its anti-inflammatory properties can help in curing osteoporosis.
11. Cabbage: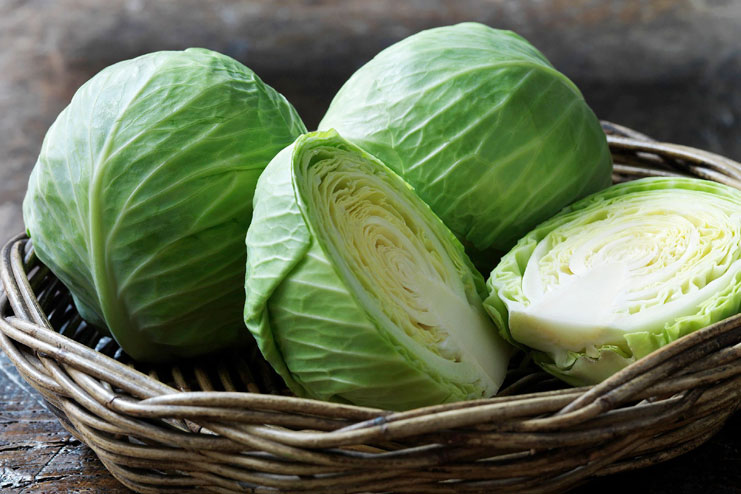 Cabbage has some really wonderful anti-microbial which can help in killing lots of infections. Cabbage also inhibits the stomach ulcers as they combat pylori bacteria, they prevent bladder infections and obstructive jaundice too.
12. Horseradish: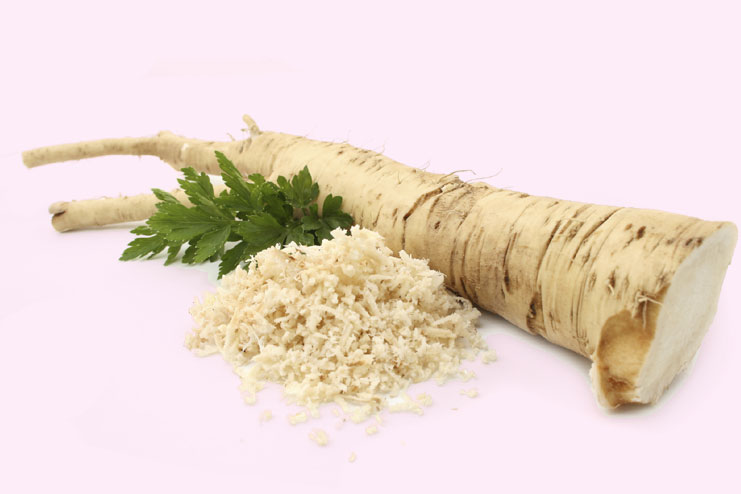 Horseradish has come great anti-microbial properties and can be regarded as one of the best antibiotic spice around. It helps wonderfully in curing urinary tract infections, sinusitis, sore throat and respiratory infections.
13. Cinnamon: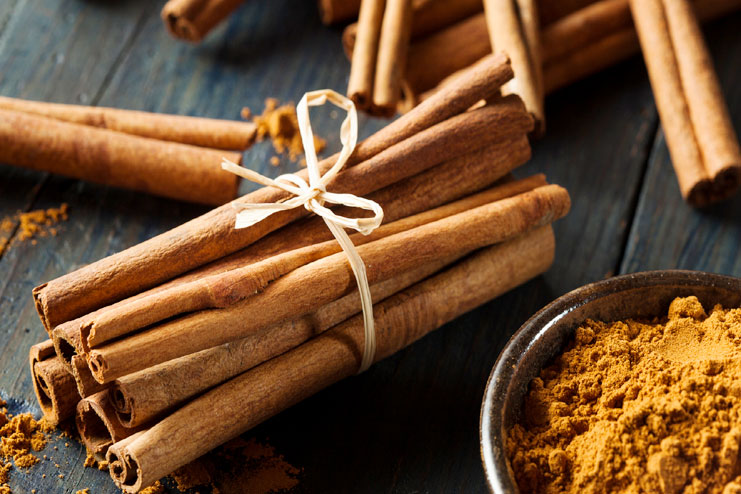 Cinnamon is a medicinal and Ayurveda spice which has been used for its medicinal properties from centuries. It helps in treating diabetes, blood pressure, acne, oral infections, gut discomfort, hemorrhaging Cinnamon has antioxidant properties, anti-inflammatory properties, reduces the risk of heart diseases, improves sensitivity to hormone insulin, helps in neurodegenrative diseases, protects against cancer, also helps in fighting the HUV virus.
14. Goldenseal: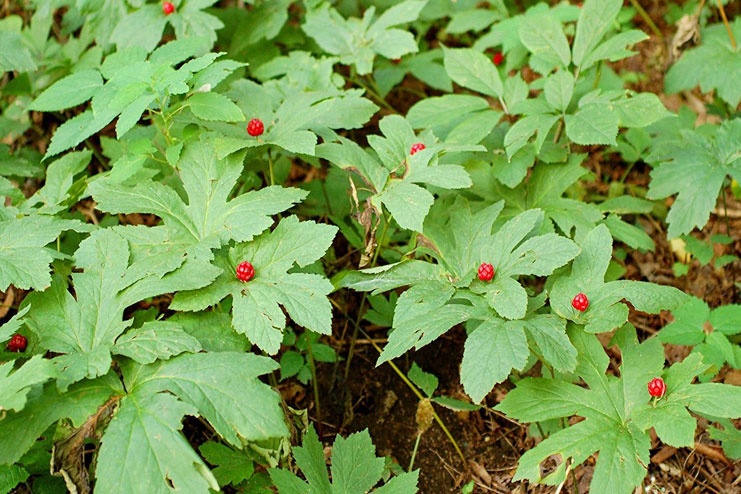 Goldenseal contains an active component called berberine which prevents bacteria from joining cell walls. It helps in relieving sore and strep throat. It can be used both topically and internally as well. It is also helpful in peptic ulcers, stomach pain, swelling, gastritis, diarrhea, intestinal gas, constipation, cold, cough and upper respiratory tract infections.
15. Coconut oil: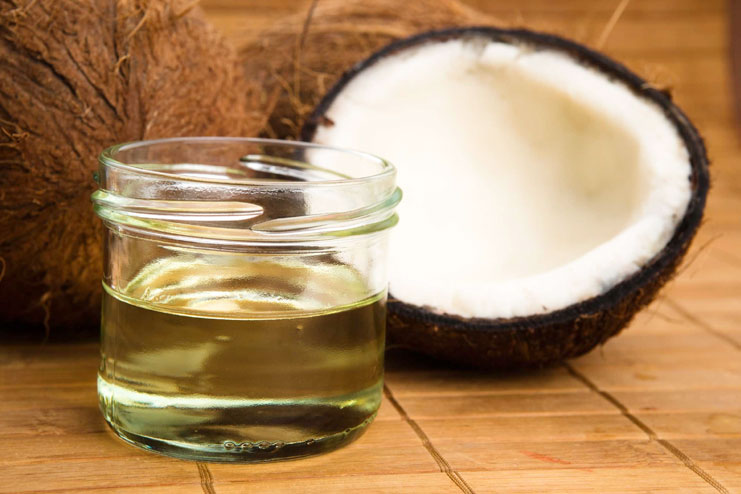 Coconut oil is the magic potion for all our skin and health ailments. It is a great and strongest natural antibiotic. It contains large quantity of lauric acid which is a medium chain triglyceride. In our body with its antibacterial properties, lactic acid turns into monoglyceride. They also kill the dangerous bacteria Staphylococcus Aureus which causes yeast infections. It can be used both topically or even consumed
Share ahead and keep writing us, we love hearing from you!