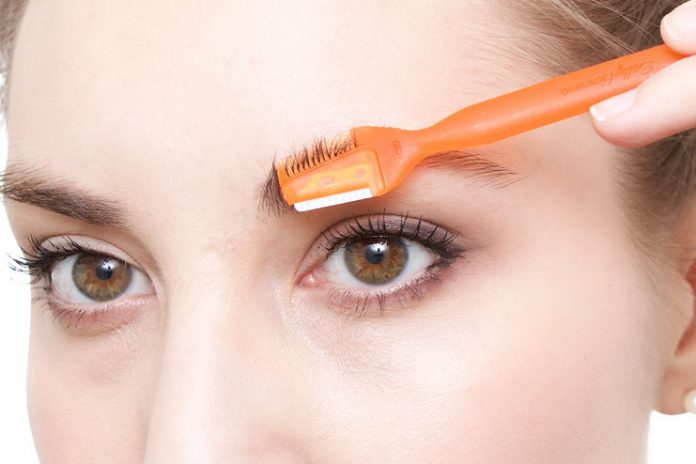 The beauty and charm we carry is all about looking and feeling great. Most style icons we follow on Instagram, have the most well carved and perfect facial features. And why not, the effort and grooming that goes in is just incredible and worthy of their appeal. So we have some details on how to groom your eyes brows and some effective tips to shape your eyebrows at home.
As eyes form the most important part of our appeal and they enhance the beauty of our eyes. We have come a long way from bushy eyebrows to well curved to now natural, but the important task to style eyebrows
 is definitely the most crucial one for your beauty and appeal. Most important task here is how to trim eyebrows at home, its painful and it is tricky but the below guide will help you get those shape perfect eyebrows appropriate for your face, instantly
How to Groom Your Eye Brows:
Grooming eyebrows is not just for styling of makeup but also for our personal hygiene. The more attractive and neatly carved eyebrows you have the better chances to creating an impact. Well groom eyebrows makes you look more put together and in sync. Also it highlights your eye makeup vividly and vivaciously. Some ways to groom eyebrows include:
1. Use Tweezer To Shape Your Eyebrows Soon After Shower: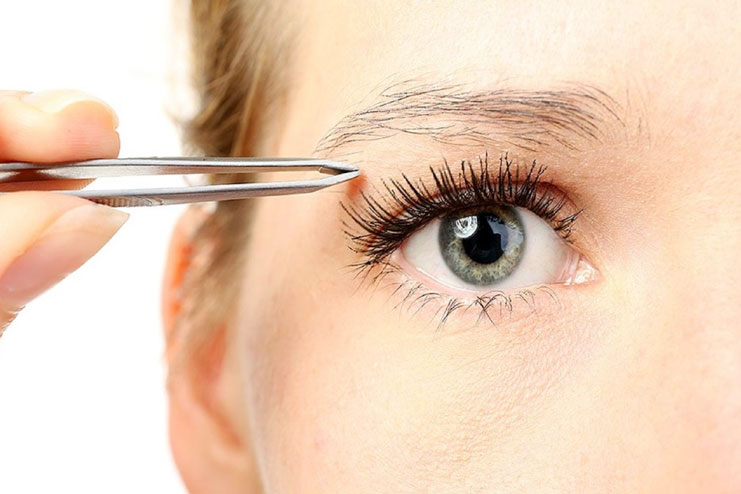 Tweezing can be painful and tiring, and sometimes we tend to ignore this basic step for eyebrow grooming. This is the most helpful way to shape your eyebrows at home, by taking a warm water bath first and then proceeding. Hot water opens the follicles and thus helps us in pulling out the extra hair from tweezers, easily and with less pain. Tweeze in good lighting and in the direction of hair growth for lesser pain. Do not use a magnifying mirror as they distort the actual eyebrow shape. Then begin trimming.
2. Determine The Shape Of Your Eyebrows Based On Your Face Shape: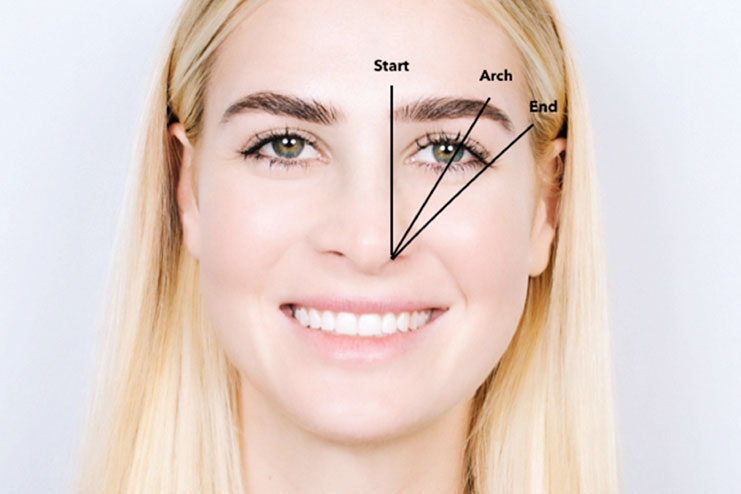 The inner edge of the eyebrow should be around outside of the nostril line and you can also use a white liner to make the straight line up the nostrils until eyebrows. The outer edge of the eyebrows must be near your ears and make a straight slanting line from nostril ends until the edge of eyebrows for marking the point.
Now create an arch from inner edge to the outer and fill in. You may use a clear liner to mark the boundary for the arch at the upper and lower line of eyebrows. Then make straight natural lines like eyebrows to fill in the arch. You can also use duct tape to get perfect shape of eyebrows. The face shape must blend well with your eyebrow shape. For bigger face a fuller brow would look great and for thinner and leaner face structures have a thin eyebrow arch
3. Use Eyebrow Pencil To Now Shape The Entire Eyebrow: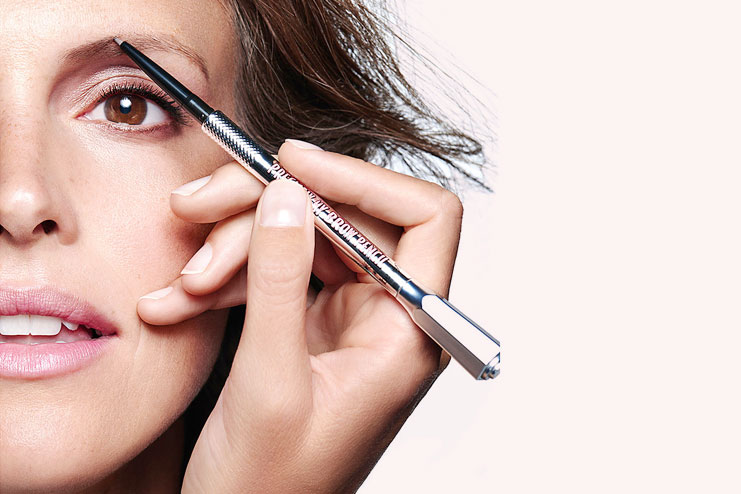 Eyebrow pencil must be well sharpened and in the shade of your eyebrows. Begin from bottom end and make eyebrow like strokes s you begin from inner edge of eyebrow and branch outwards.  Now use a spoolie brush to brush through both your eyebrows.
4. Waxing and Plucking The Extra Eyebrows: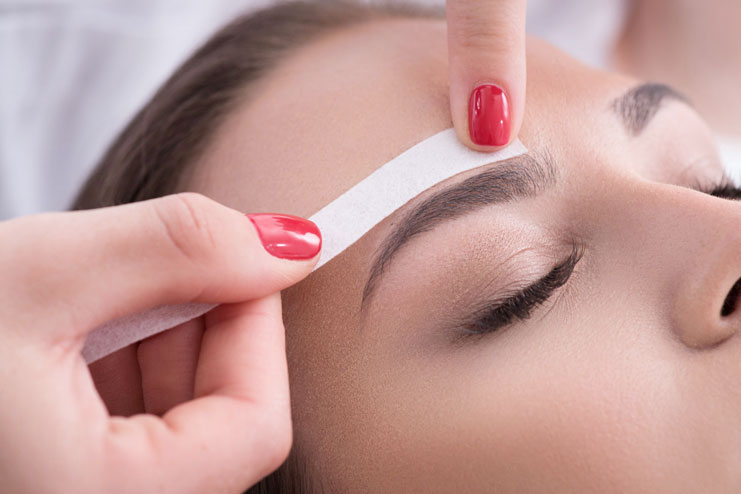 Waxing your eyebrows is a great way of grooming them and it is less painful. First use a small eyebrow comb to comb out every single hair strand of your eyebrow to get their exact length. Brush upwards and slightly outwards in the direction of eyebrow growth. All the hair must be aligned for waxing. Now use waxing strips and put them at the exact size what you wish for your eyebrows. Press them gently and pull off in the direction opposite to hair growth.
5. Cut Your Eyebrows Using Small Scissors: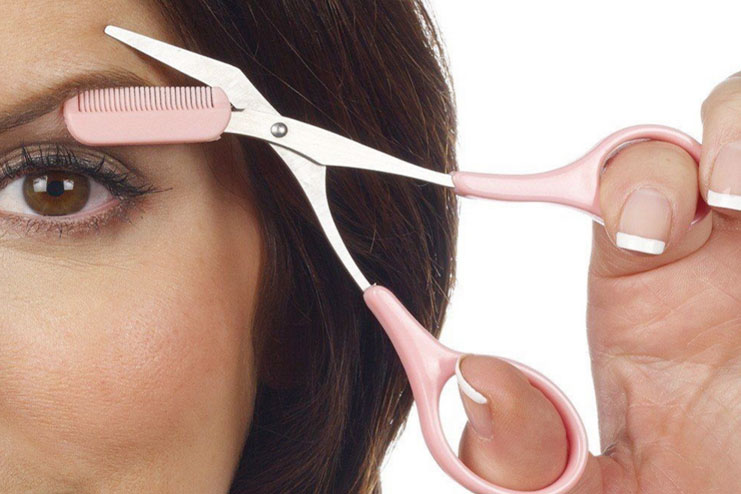 Just make the shape of eyebrow you wish for and cut the extra eyebrows growing upward or outward from your eyebrows. Keep combing the with eyebrow brush so no extra hair stays in and you keep the shape perfect. Then apply cream on the eyebrows and massage gently for a few minutes
6. Use hair conditioner for eyebrows sometimes: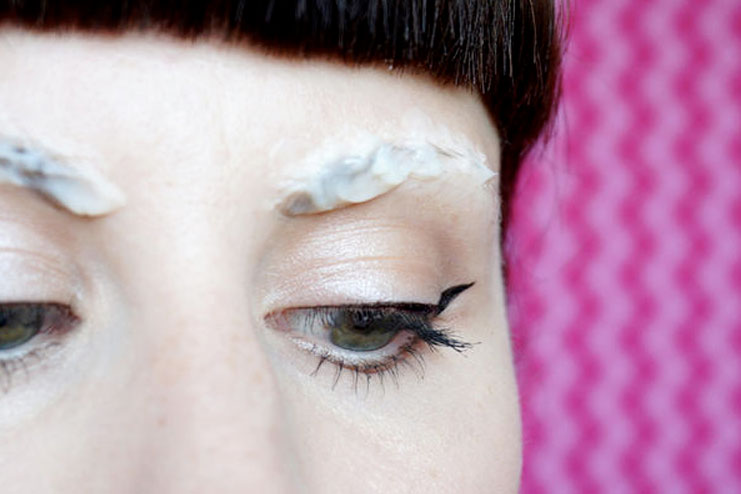 Well groomed eyebrows speaks highly of your style and looks. So it is important to nourish the eyebrows well. Just apply conditioners on eyebrows and use eyebrow comb gently to spread the conditioner all over. Then put a warm damp cloth on the eyebrows for 2 3 minutes and wash it later
7. Use Eyebrow Powder To Fill In The Gaps: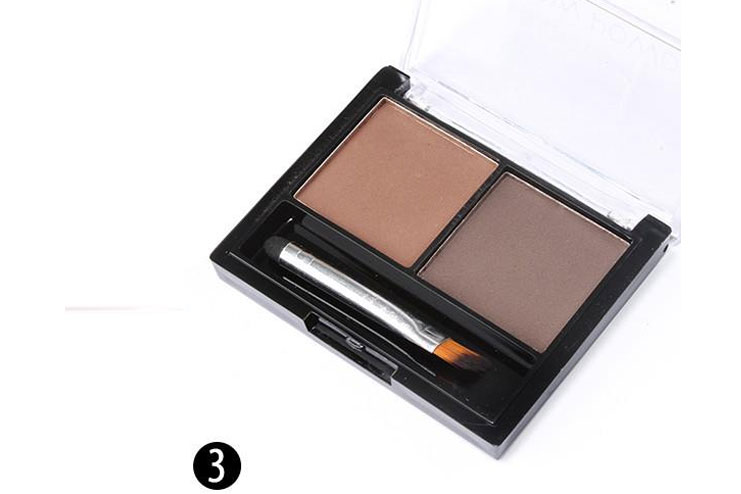 Eyebrow powder is great to fill in the gaps in eyebrows. First put little wax on the gap areas of your eyebrows then using small angled brush arch out the eyebrow powder well. Then set this powder by applying eyebrow gel over it so it stays as is for long
8. Use Pomades To Shape And Color Eyebrows: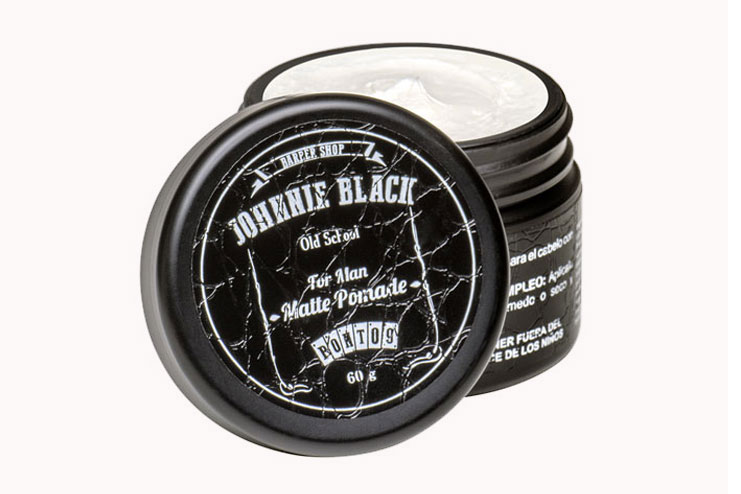 Pomades help in creating a fuller an finished look for your eyebrows. They also add color and shape the eyebrows well. Pick that color which matches your eyebrow hair color and use angled brush to apply all over your eyebrow.
9. Use Eyebrow Mascara For More Depth And Impact: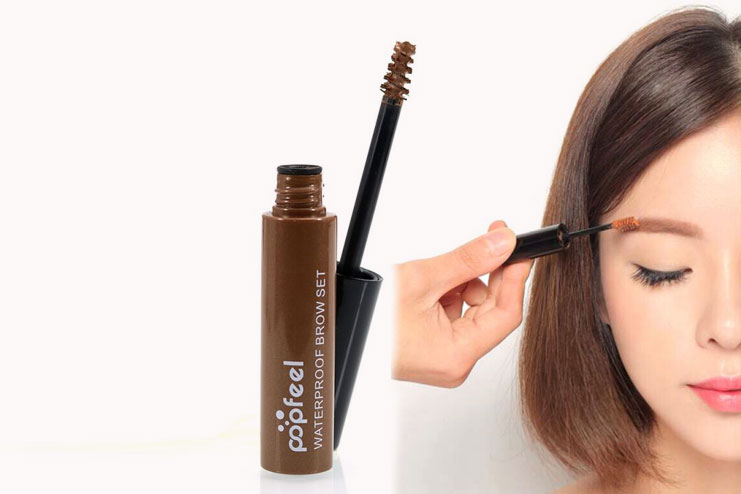 Using brow mascara can add more intense look to your eyebrows. Begin from outer edge of your eyebrow inwards and slowly brush from bottom to top. This will make your eyebrows appear bushy and fuller
10. Use A Mattifying Gel To Work Up The Skin Shine Just Below Hair Removal: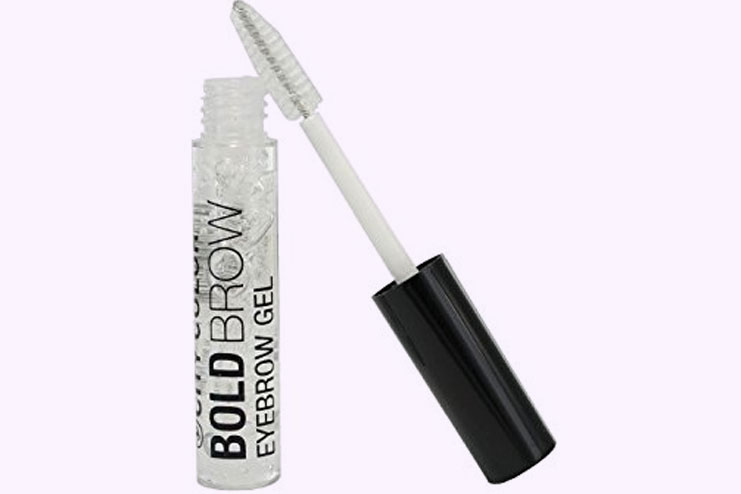 The shiny skin at areas where hair was removed from eyebrow can make the brows look less impactful so using a mattifying gel would help in removing that ugly skin shine and make the entire length of brow neutralized and natural in appeal
Groom And Shape Your Eyebrows At Home:
Grooming also begins with proper nourishment and hygiene for eyebrows. You must take care of your eyebrows like you take care of your facials and mani-pedi's. As well shapes and fully grown eyebrows bring a dimension and shape to your eyes. The below home remedies can help in growing and nourishing your eyebrows brilliantly:
1. Onion Juice:
Be very careful when applying onion juice as a split of a drop can also cause huge burning sensation in eyes. Onion juice contains sulphur juice which stimulates hair growth by increasing the blood supply. Just apply a few drops of onion juice every night before hitting the bed
2. Almond milk:
Almond contains a lot of vitamins and minerals which helps in nourishing and growing the eyebrows. Just dab some fresh almond milk on eyebrows everyday and you will see amazing results in a few weeks.
3. Aloe Vera:
Aloe Vera not just helps in nourishing the eyebrows but also helps in removing any dirt or grime. Aloe Vera also helps in penetrating deep down the follicles and gives proper hydration to eyebrows. It soothes and moisturizes the skin in and around eyebrows too also helps them in growing thicker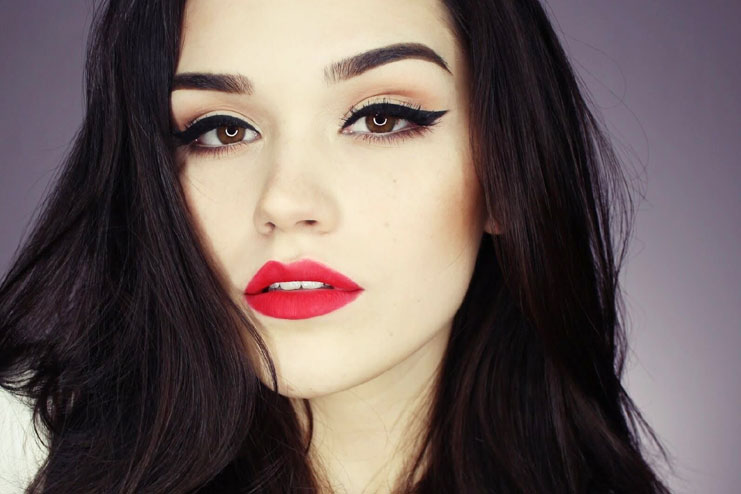 4. Castor oil:
Castor oil massage helps in getting thicker eyebrows quickly. Just apply a few drops of castor oil on your eyebrows and rub it gently every night and wash it the following morning. It also acts as a disinfectant removing all infection causing microorganisms.
5. Coconut oil:
Coconut oil is the magic potion for skin nourishment. It helps in growing and strengthening the eyebrows brilliantly. Just apply coconut oil on eyebrows every night and wash it away in the morning
6. Olive Oil:
Olive oil is rich in Vitamin A and E which helps in nourishing and growing the eyebrow hair well. Vitamin e nourished and Vitamin A promotes the production of sebum which the natural oil of the body. It thus helps in adding volume to eyebrows. Just apply olive oil on your eyebrows just after you take bath and rub it gently for a few minutes
7. Petroleum jelly:
Petroleum jelly contains many enriching vitamins and minerals which help in moisturizing and nourishing the eyebrows. It helps the eyebrows in getting longer and fuller. Just apply petroleum jelly every night before hitting the bed and gently massage for a few minutes
8. Lemon:
Lemon not just helps in nourishing but also helps in cleansing and disinfecting the eyebrows. It contains Vitamin B, D and other vital nutrients. They help in grooming the eyebrows brilliantly. Just apply some lemon drops on fingers and gently massage on eyebrows and wash after 15 minutes
9. Milk:
Milk is rich in many minerals and vitamins which help in grooming the eyebrows well. Milk also helps in hydrating and deep cleansing the skin around eyebrows to prevent and cure infections. Just apply milk on eyebrows in the morning and let it stay for an hour, then wash it away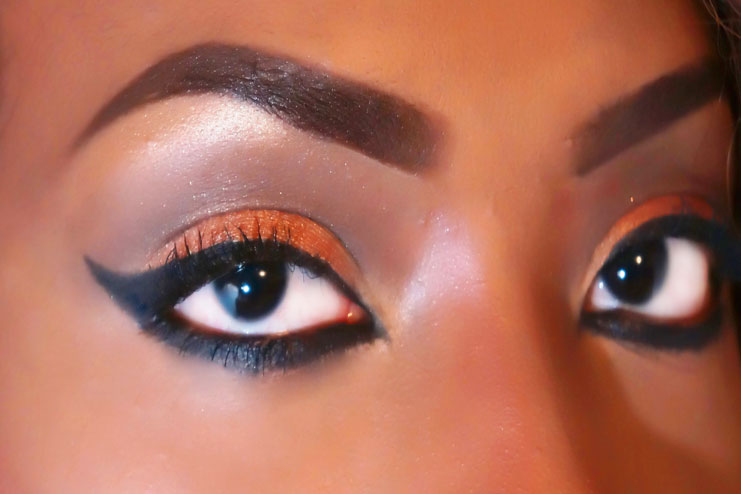 Share ahead and keep writing us, we love hearing from you!
More Recommended Articles: